Iran Travel Tips
5 Outdoor Activities to Do in Iran
Iran is a country of breathtaking landscapes, infinite skies, bare deserts, wild mountains, and astonishing wildlife. Since Iran is a country of four seasons; the beauty and attractiveness of each season can be entirely felt, from rainy and green areas covered with forests and waterfalls in the north to the warm and sunny coast in the south, therefore doing outdoor activities in Iran is a must when traveling to this beautiful country.
Read more
Iran Travel Tips
Iran is one of the most stunning countries in the world, home to several ethnic groups and a distinctive culture. Some people are hesitant to book travel to Iran because of false information spread by the Western media.
Travel to Iran does not have to be challenging at all, though, since the country's tourist industry is expanding as diplomatic ties deepen and Western-world hostility is not as pervasive as the media would have you believe. Ancient Persia is accessible, especially in the central area where important monuments have been preserved, the infrastructure connecting them is expanding and where tourists are not subject to the same strict regulations as residents.
Important Tips Everyone Should Know About Iran
With proper advance planning and knowledge, you may easily avoid the restrictions and pressures of travelling in what is considered a restricted and challenging country to visit. Use this detailed checklist and list of 20 valuable tips as a starting point when you visit Iran.

What You Should Know Before Visiting Iran
This is our list of the top things to know before visiting Iran to help soothe your concerns about travelling in this great nation.
1. Iran is Safe and Devoid of Radical Islamists!
We will start by dispelling one of the most widespread misunderstandings regarding Iran's safety. Even though Iran is located in the Middle East, there are no signs of armed conflict or Islamist organizations like ISIS. Actually, travelling in Iran is completely safe!
All significant media channels portray Iran as dangerous and risky to travel to. The people of Iran are really kind and helpful. They want you to enjoy your trip and tell your friends about it so that more people will travel to visit Iran.
Locals know what the media and many of the globe believe of their nation and want to demonstrate their kindness and generosity. Tourist theft is extremely uncommon, and even the Morality Police typically leave travellers alone.
So take precautions in crowded areas like bazaars to avoid being a victim of pickpocketing.
Despite all of this, Iran has a sizable military and law enforcement presence. Avoid taking pictures of any military bases or governmental structures; keep away from them if you encounter any protests.
Do your study and consult locals if you are considering travelling to any of Iran's dangerous regions, such as the borders with Afghanistan, Pakistan, and Iraq.
2. There is No Hate Toward Americans!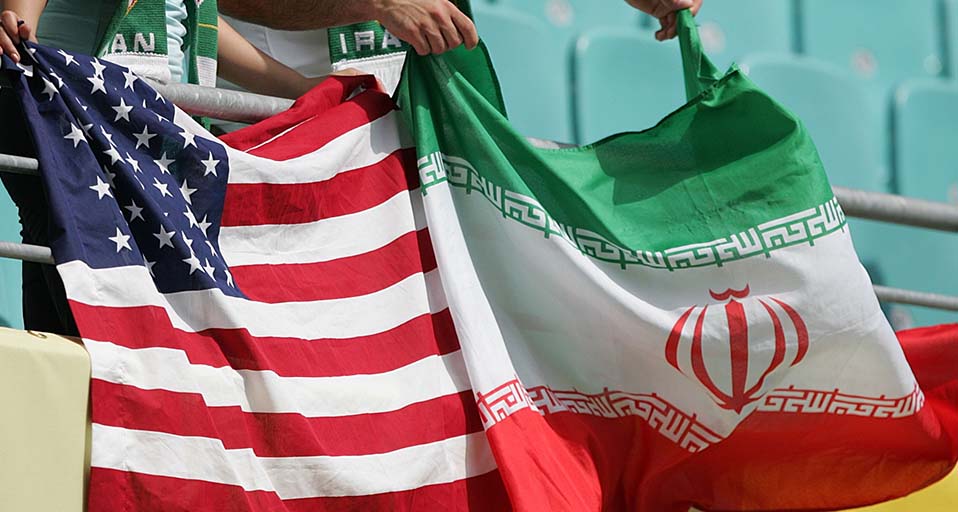 Since the Iranian Revolution in 1979, ties between the Iranian and American governments have not been the greatest. Few government demonstrations have occurred since then. The sometimes-heard "Down with the USA" phrase refers solely to American politics and has nothing to do with its people.
Notwithstanding the anti-American signs and chants that may be seen in various public spaces in Iran, all Iranians—including those taking part in government demonstrations—are friendly and cordial to Americans. If you are an American visiting Iran, you may be confident that Iranians will treat you as if you are any other visitor and will not let politics interfere with their hospitality, so do not worry!
3. Persians are not Arabs
Iranians are Persians, not Arabs, despite Iran's Middle Eastern location and proximity to Arab nations. The Arabic race only makes up about 2% of the nation's total population. While the majority of Iranians and Arabs are Muslims, Iranians have unique customs, a different language, a different calendar, and national holidays that date back thousands of years. While sharing a script and specific terms with Arabic, Persian is not to be mistaken for Arabic as the nation's official language.
4. Two Names Call the Currency!
Rial or Toman? Learn to ask that question frequently since failing to do so might be an expensive mistake!
Iran's national currency is Rial, which trades at about 500,000 IRR to one USD. There are many zeros in that number, so the locals have removed one zero and referred to the new figure as a toman.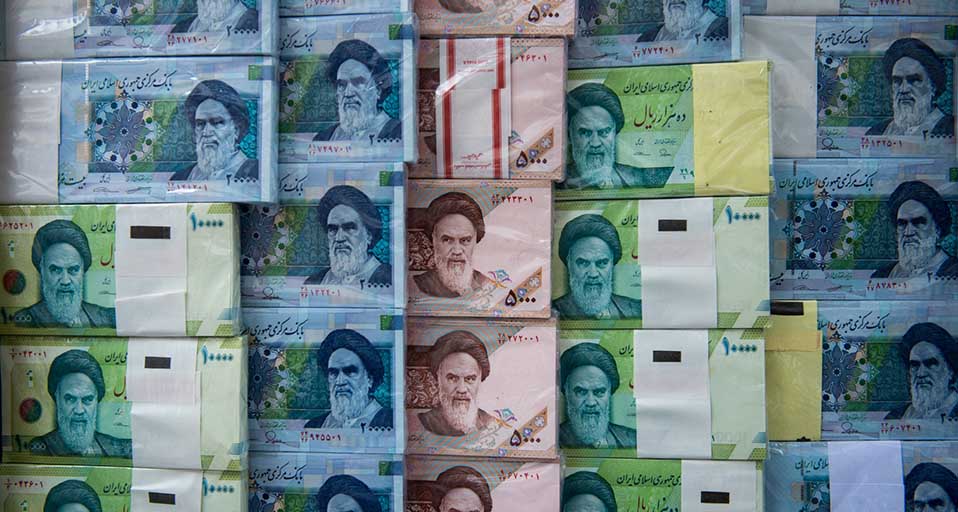 1 Toman is equal to 10 Rials. You must add a zero to the end of any price mentioned in Tomans to convert it to Rials. While it seems complicated at first, you will quickly understand it. To avoid unintentionally paying too much for an item, it is crucial to ask Toman or Rial constantly. As most sellers quote in Tomans, you should double-check any price that looks too good to be accurate by 10.
According to rumours, Iran may formally implement Toman as the official currency in the upcoming years; however, this has yet to happen.
5. Have Much Money in Cash!
While travelling to Iran, be sure to bring cash because none of the country's ATMs accepts international credit or debit cards due to the sanctions. Hence, you are screwed if you fail to pack all your cash for the entire vacation.
Determine your daily travel budget (e.g., $50, $100, etc.), and then pack a little more in case. Although the US Dollar is preferred throughout the nation, Tehran also accepts Euros and British Pounds.
The nation has two exchange rates: the official rate and the black market rate, with the latter, obviously being far better. Only convert some of your foreign Currency into Rials at a time; you risk getting ripped off on the exchange rate back if there is any leftover, or you risk being unable to exchange outside Iran.
Refrain from carrying thousands of dollars in your bags. As we have indicated, stealing is uncommon; however, keep some cash hidden in different places just in case. You can get a debit card from one of the many companies available if you find carrying big amounts of cash difficult and unsafe. Most stores nationwide accept direct debit card payments, and you may also use ATMs to get cash.
6. You Should Wear Appropriate Clothing.
Because Iran is an Islamic nation, you must adhere to the Islamic dress code. These are a few things to remember.
Women
Women must cover their heads, arms, and legs. This includes slacks, a loose, long-sleeved shirt, and a hijab.
As long as your shirt is long and covers your bottom, you can wear leggings or skinny jeans. It would help if you were covered all the way down to your ankles when wearing pants.
The most typical method of head covering is using a scarf. Do not assume you must dress all black because the local ladies do it stylishly and in brilliant colours.
While not as frequently among the younger generation, black is nevertheless worn frequently.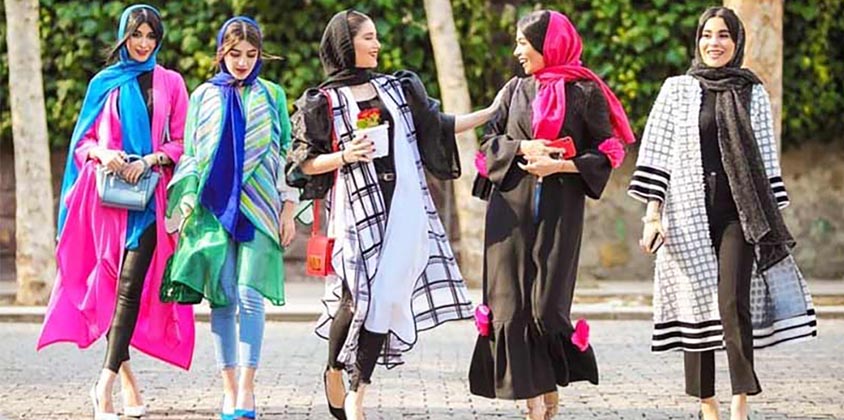 Men
Males should pack long, lightweight pants, as shorts are prohibited in public. It is OK to wear T-shirts in public. Men can also wear sandals.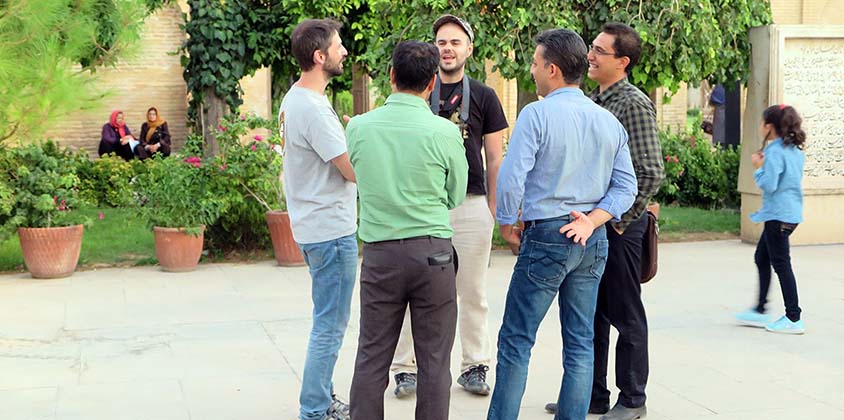 It is not the end of the world if you wear incorrect attire; apart from some furious stares from the older generation, you will usually wind up having a friendly local tell you what to wear.
Tehran residents push the limits regarding what they wear in public, but you will only know for sure if you visit the nation.
7. There Are Several Customs in Iran to Observe
When you visit a new place, you want to learn as much as possible about the people, including their history, culture, and traditions.
Iran has several regional customs that may take some getting accustomed to, so it's crucial to familiarize yourself with them before visiting to avoid unintentionally upsetting or disrespecting someone.
The following are a few of the most typical ones that surprise visitors:
Men and women who are not connected should avoid touching. This prohibits embracing or shaking hands with those who are the opposite sex.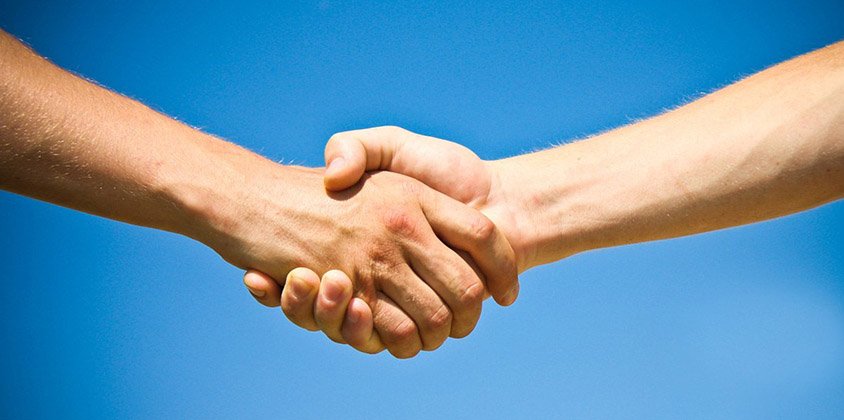 Avoid making public shows of affection while travelling with your partner. Whenever you are invited to someone's home, it would be a good idea to bring a present. Flowers, candy, or pastries are acceptable. We want to make a special note of Ta'arof since it is probably the most challenging tradition for visitors to understand. Ta'arof is a hospitality trait where it is normal for someone to decline payment for a service.
The person may politely decline your money if you buy something (such as a souvenir or a cab ride). Then it is up to you to insist that you wish to pay despite their objections. After two or three attempts, they will finally take your payment. If they continue to refuse, you may have just encountered some incredible Persian hospitality! Yet when the procedure is through, they will likely accept the money.
Refrain from buying your clothes in advance because Iran offers affordable shopping. Bring only one headscarf and one piece of comfortable clothing; you may buy more there. The most excellent part of visiting Iran is its culture, which you will learn to appreciate and fall in love with after a few days.
8. It would be best if you Got a Visa Before Traveling to Iran
You will require a tourist visa if you want to travel to Iran. This procedure used to be somewhat challenging, but things are now simpler because of the implementation of visa-on-arrival in 2016.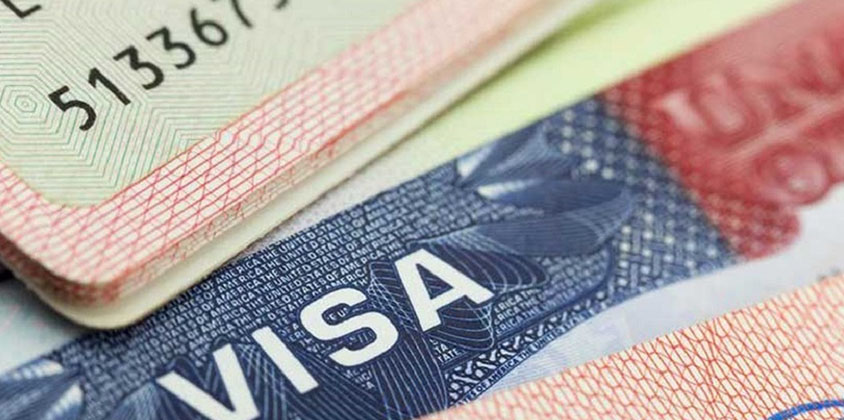 The Ministry of Iran said on February 14, 2016, that residents of 180 nations could now request 30-day VOAs at most international airports, including Tehran, Shiraz, Mashad, Tabriz, and Isfahan.
However, there is an exception to this rule, and we have some unfavourable news if you are from the USA, the UK, or Canada. There is no chance of obtaining a VOA and travelling freely in Iran; you must join a guided trip in order to visit. Your travel agency will assist with arranging your visa.
9. You Will Discover How to Enjoy Yourself Without Alcohol.
Iran does not have any nightclubs, taverns, or pubs where people might go out and drink as it is illegal. However, there are other activities that you can enjoy.
10. Before You Enter, Take Off Your Shoes!
As practically every Iranian home, mosque, and hotel room has carpeting, Iranians remove their shoes before entering a home or a mosque. It is advised to remove your shoes while entering a residence that has been invited or a mosque's prayer chamber, but it is not required to do so when entering a hotel room.
11. Tap Water Is Drinkable!
In most Iranian cities, tap water is safe to drink, but you should always double-check with the locals. In order to avoid purchasing several plastic bottles throughout your vacation, we advise always carrying a refillable bottle with you. Drinkable water is also typically available in parks, metro stations, and shopping centres.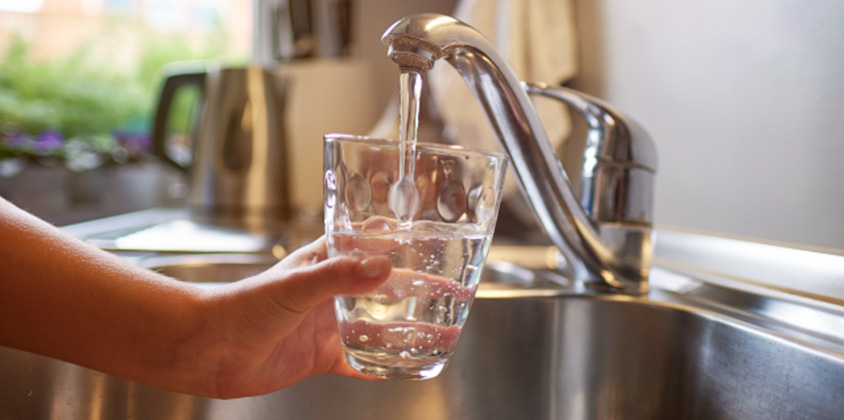 12. The Traffic is Awful!
We are being nice when we say awful. Iran's traffic is really crazy.
Whether you cross the street or ride in a cab while visiting Tehran, do not be shocked if you have a lot of "Holy crap!" moments. It is better to wait for a local to join you on your obstinate quest to the other side if you try to cross a busy road, even though nobody is actively trying to run you down.
13. Wi-Fi is Available, But You Should Be Patient!
Free Wi-Fi is available at every hotel and guesthouse, but expect it to be a little slow. While some hotels only offer Wi-Fi in the lobby or eating areas, others also offer it in the rooms. Everything is dependent on how upscale your location is. Tea and coffee shops often provide internet in large cities.
14. The Taxi System in Iran is Different
Iran has a different taxi system compared to other countries. Throughout the nation, there are three different kinds of taxis:
The calling taxi is the most common and least expensive form among locals since the cost is shared among the 4 passengers. It often operates when the driver waits at an intersection or in a taxi station while calling out the destination until the car is fully filled. It also works the other way around, and occasionally, passengers may signal their destination to passing taxis until one of them stops. Travellers often advise using something other than this kind of transportation.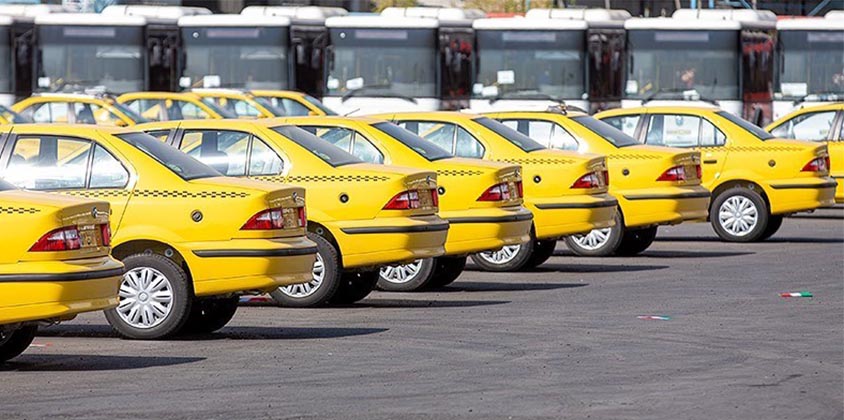 The operation of the second type is similar to that of a typical taxi in most European nations. Nevertheless, remember to tell the driver exactly where you are going and to negotiate a fee before getting in. While there are no taximeters in Iranian cabs, asking the locals what the typical taxi fare is for your location is preferable.
The quickest and easiest method is to use the Iranian Uber. You can learn more about it in the next part.
15. Iran's Version of Uber Is Called Snapp
Iran has an app named Snapp that is comparable to Uber. It is a ride-sharing software where users can order cars to move around the city, and drivers can register.
Snapp has a great price that is set by the app, and you pay in cash when you arrive at your destination. As there is no meter, the driver will choose a route that is as straight as possible.
You will receive the driver's name, car model, and registration number when you reserve it, ensuring you are riding in the appropriate vehicle.
16. Get an Iranian SIM Card
Contrary to what you may have been advised, it is a good idea for foreigners to get a tourist sim card in Iran.
In this manner, you may use WhatsApp and Snapp on the move, phone hotels to make reservations, and stay in contact with your loved ones back home.
We recommend doing this yourself, as you can get sim cards at the airport or from any retailer.
When you enter the phone store, bring a local guide or phrasebook. The only kind of identification you will need to present is your passport.
17. Thursday And Friday Are The Weekend Days
The Iranian Calendar deviates slightly from the rest of the world's Calendar. The weekend is Thursday and Friday of the Persian week, which runs from Saturday to Friday. Typically, the stores are open from Saturday through Thursday from 10 AM to 9 PM. Yet, food stores often open at 6:30 AM and shut at 10:30 PM daily. Moreover, malls and shopping centres are often open between 10 AM to 11 PM, and they are open on Fridays as well. In big cities, restaurants and cafés typically have extended hours of operation, with cafes operating daily from 8 AM to midnight and restaurants operating from 11 AM to midnight.
18. Many Iranians Speak Basic English
Iran's official language is Persian, which is spoken in several regional dialects. Many of Iran's educated population speak Basic English, which is generally better among those under 30. Despite this, learning some actual Persian words and phrases like greeting, addressing, and asking for pricing is advised to make communication easier while you are there. In addition, as Persian prices are typically put on items, learning how to write numerals in Persian is essential.
19. You Might Require A Power Converter And An Electrical Adaptor
You will require an adaptor if you want to use electrical equipment that operates at a different voltage range because Iran's standard voltage and frequency are 220 V and 50 Hz, respectively. Moreover, Iran uses type C European plugs, so if you need to use other outlets, you will need a converter.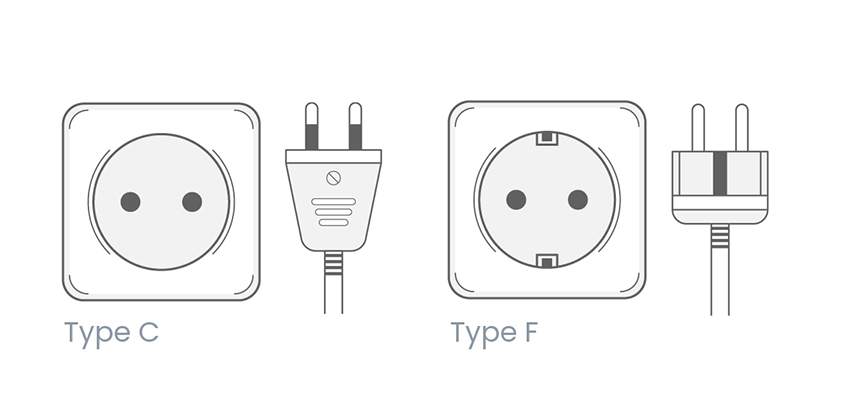 20. Some social platforms are blocked in Iran
You cannot access certain social media platforms in Iran such as WhatsApp, Instagram, Facebook,..., since they are blocked here. Make sure to use network apps, which you can be in contact with your family members back home.
Bottom Line
Slowly, visitors understand that Iran is the best destination because of its warmest people, oldest history, fantastic architecture, most barren deserts, lush mountains, and islands, among other things.
Travelling across Iran is such a fantastic experience. The people's kindness will astound you, the culture is intriguing, and the scenery is extraordinary.
Iran is also widely misunderstood, and many people believe the media's propaganda about how risky or challenging it is to visit there. To prepare better for your trip to Iran, you should read helpful travel information before leaving.
In this blog, we prepared a list of 20 valuable tips you should know before visiting Iran.