Iran Travel Tips
25 Jan 2020
BY

The Authors Group
10 Things Tourists Should Never Do in Iran
For many international tourists, traveling to Iran can be fun, exciting, and full of different types of adventure. Travel to Iran, with a mix of endless deserts, ancient monuments, and rich culture, can be particularly rewarding. The country has something for every taste.
Whether you're into hiking or hanging out, it shouldn't be too hard to have a good time. While this is all very nice, even an awesome country like Iran has a few challenges.
We've put together a little list of 10 things tourists should never do in Iran. So, be sure to follow these items to have a great trip around Iran.
1) Don't Talk about Politics
One important thing to know about Iranians is that they are nationalists. They do not like other people to criticize them, their politicians, or political figures.
One thing you as a tourist should never do is talk about your opinion or view on this subject. Try just to listen and never get involved in these types of conversations.
| Suggestion: Iran Essential Travel Tips
2) Drinking Alcohol is Illegal, Don't Bring with You
Iran is an Islamic country, and there are some restrictions on what you can drink or eat there. One thing that you need to know about before traveling to Iran is that drinking alcohol is forbidden and illegal in the country.
If your ideal travel is just about partying and drinking, then Iran is not the destination for you.
Even if you find alcoholic drinks, always remember that it is illegal in the country, and if you get caught, you can be in trouble.
3) Never say "The Arabian Gulf" or "The Gulf"
The "Persian Gulf", is not just a name for Iranians. It is related to their history and identity, so it is important to avoid calling it "the Gulf", and especially the "Arabian Gulf."
Even ancient geographers such as Strabo and Ptolemy called the sea the Persian Gulf. However, in the 1960s, Iran's Arab neighbors across the way coined the new, less historic "Arabian Gulf". As Iranians say, it's the "forever" Persian Gulf.
4) Always exchange your money at authorized offices
Iran has been under international sanctions for many years. Therefore, you need to bring cash with you when traveling to Iran.
As you cannot buy Rial (Iran's local currency) in other countries, you need to exchange your money on your arrival at the airport for at least your transfer and the first day of your stay.
There are different exchange rates in Iran, the government rate at the banks is the lowest one. It is always better to exchange at the authorized offices in the town which offer much higher rates.
Read more: All about Iranian Currency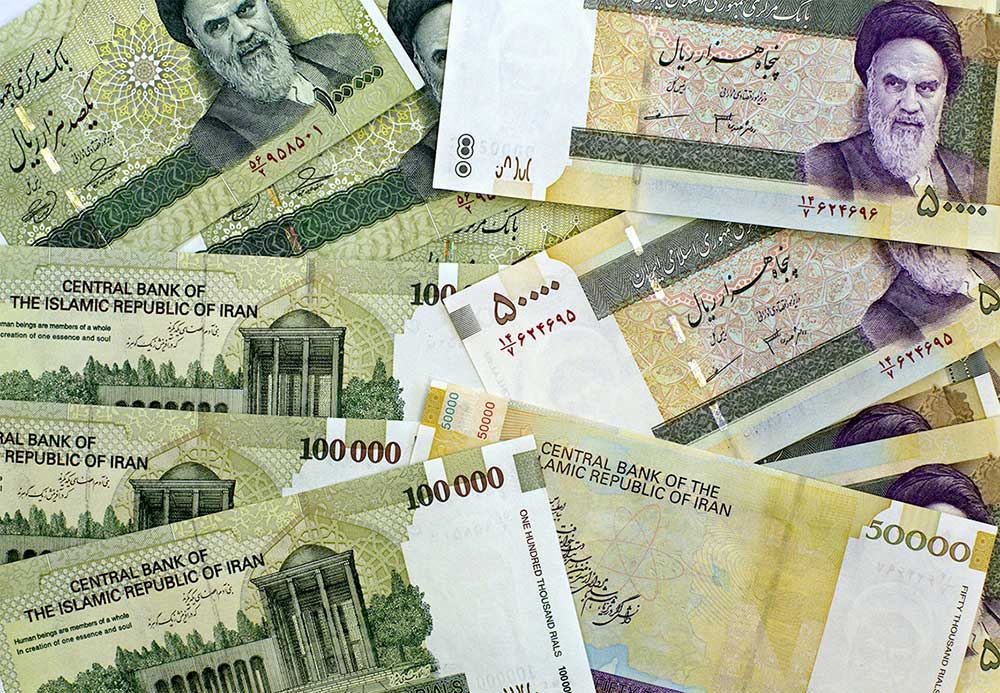 In Tehran, you can find exchange offices in Ferdowsi Square, in Isfahan around Naqsh-e Jahan (Imam Square), and in major cities, you will find exchange offices around the tourist attractions.
At these places, there are always people asking for exchanging with even better rates. Never, ever, exchange money with them, they may steal your money, or give you fraud money.
One recent option, instead of carrying cash with you all around the country is having a Tourist Card.
Read more: All about Prepaid Iranian Debit Cards for International Travelers
5) Don't check your PayPal account
One of the things you have to avoid doing in Iran is checking your bank account, or PayPal account while you are traveling around Iran.
Due to the sanctions, there are many restrictions on Iranian Banks, and also Iranian citizens.
The banks are not connected to the international banking system, and people have many difficulties in getting an international credit or debit card.
Therefore, if you go online to check your account, your bank will be able to trace the activity and recognize the IP address.
On this ground, the bank will suspend that the account is being accessed from Iran, and you may be inundated with questions from your bank once you return home.
6) Be careful about shaking hands with the opposite sex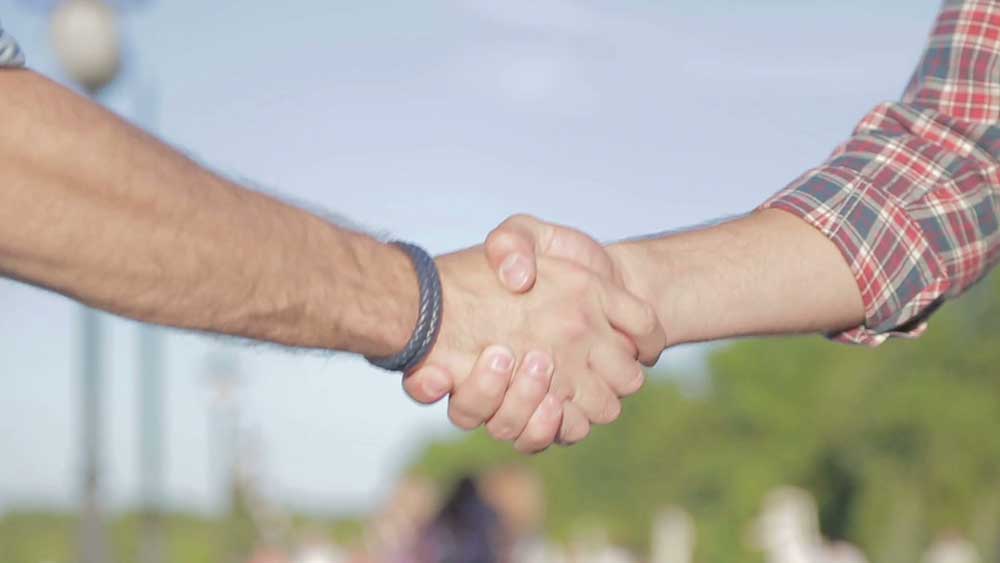 While some people may return a lukewarm handshake so as not to offend you, others won't be so considerate, which can result in some major embarrassment.
Exchange greetings, but keep your hands to your side. If you are a man you shouldn't shake hands with women and vice versa.
Handshaking is only between men or between women, especially in public or public offices.
If you're taking pictures with an Iranian of the opposite gender, don't put your arm around them.
Read more: What is the dress code in Iran?
7) Don't show public displays of affection
If you're looking for a romantic getaway, you might want to avoid Iran. If you want to be on the safe side in Iran, you should not show public displays of affection. That means no kissing, hugging, or putting your arm around your loved one in public.
While holding hands are sometimes seen, it's not very common.
8) Ask for permission before taking photos of people or government buildings
Taking photos from government building is taken very seriously and one you don't want to break.
Keep your camera out of sight around government buildings, including military sites, or any other place where you see a "no photography" sign.
That is a strict rule in the country, and tourists should never do that to avoid any problem.
Moreover, while taking pictures in Iran is pretty easy and welcome everywhere when you want to take photos of people you might want to ask for their permission.
Be it a conservative family or someone who likes to protect their privacy, it can happen that people don't want to be photographed and maybe end up in social media.
It has also happened that women got upset and demanded to delete the pictures where she appeared.
9) Never, ever ride with unmarked taxis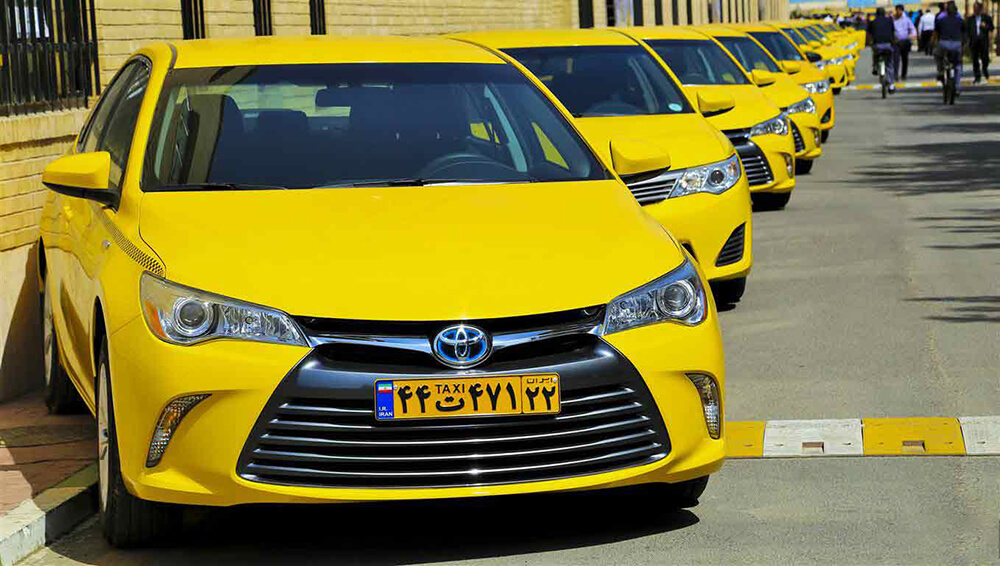 Iran has a good, reliable, and most importantly cheap public transportation. However, when it comes to taxis, the story is a little bit complicated.
There are 5 different taxis in the country: shuttle/shared taxis (khatti), private taxis (darbast), non-registered taxis (shakhsi), Uber-like apps: Tap30 and Snapp, and remote taxis (Bisim).
As a result, in theory, any car can be a taxi, and it's normal for Iranian citizens to hitch a ride in unofficial taxis.
As a visitor, take only marked taxis, and if you get one off the street, be sure to negotiate the price before you get in.
Nowadays, you can find Uber-like apps, including Snapp or Tap30. These applications are reliable, and you can find information about the driver and the car on the app.
Both applications have both Farsi and English version. To use them you need to by a local Sim Card (a local mobile number).
Read more: A complete guide about Iran public transportation
10) Don't give the thumbs up
Some gestures and customs do not easily translate and can have different meanings from one country to the other one. The thumbs-up gesture so popular in the West is one of them.
When planning to travel to Iran, one is likely to encounter a language barrier. But do not feel tempted to convey that something is "good" or "okay" by giving a thumbs-up because, in Iran, the gesture is offensive, roughly equivalent to giving someone "the finger."
While most Iranians are aware of the positive meaning of thumbs up, to be on the safe side, don't give the thumbs up.
Read more: Reasons why everyone needs to travel to Iran