Iran Travel Tips
09 Nov 2019
BY

The Authors Group
A complete Guide about Iran Public Transportation
When traveling to a destination for the first time, people face different concerns such as where to accommodate, what places to visit, how to exchange their money, and of course how to commute within cities and between cities and transportation system.
We have already talked about the best places to visit in some of the most popular cities in Iran, you can also find very good information about general travel tips for traveling around Iran in our weblog.
In this article, we are going to give you a complete guide to Iran's transportation.
First, we start by traveling between cities and then continue by traveling within cities and Iran's public transportation.
Traveling between cities in Iran
Most travelers consider a number of cities in their itineraries for their travel to Iran.
The most popular cities are Tehran, Yazd, Isfahan, and Kashan. So it is important to know what is the most convenient public transportation for you to book it in advance or when you are in Iran.
Domestic Flights in Iran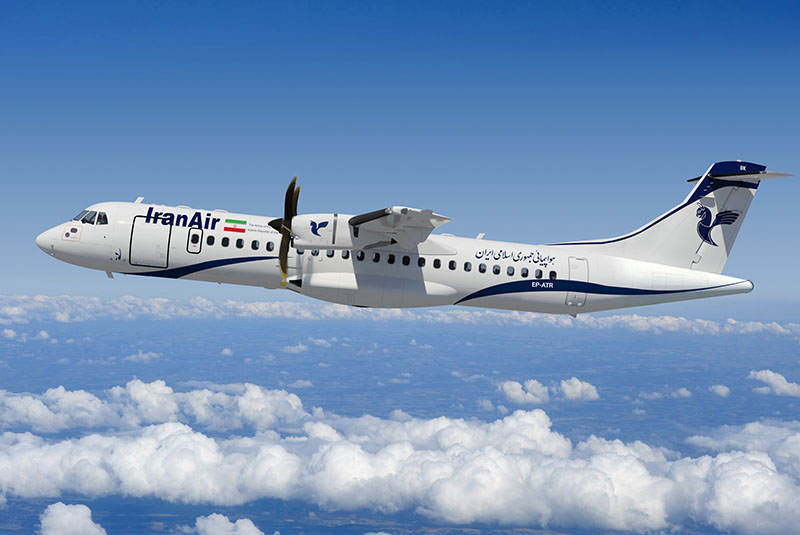 There is a wide network of domestic flights in Iran on a daily basis from north to south and west to eastern parts of the country.
There are also a number of airlines in Iran that you can choose your seat from. These airlines including Iran Air (which is the national flag of Iran), Mahan Air, Iran Aseman, Zagros, and so on.
To book a seat on each of these airlines, and to know the flight schedule of their network in Iran, you can simply contact our travel experts or fill up the reservation form.
We will book your domestic flights in Iran as soon as you confirm the flight and its conditions.
For your information, there are two different types for booking a domestic flight in Iran, regular and charter.
Regular tickets are subject to cancelation rules and there is always a refund for those. However, you should check the policy with your travel agent when booking.
on the other hand, charter tickets are non-refundable, whether it is a month to your flight or 24 hours to it. Once you book it, you have to pay the total cost of the ticket.
Please keep it in mind, both regular tickets and charter tickets can be purchased for one single flight, as an example, a ticket for a flight from Tehran to Shiraz by Zagros Airline could be purchased as a regular ticket or charter ticket.
So always ask your travel agent about the condition of your domestic flight ticket in Iran.
As a suggestion, always be at the airport an hour before your flight departure.
Read more: All about Iran Prepaid Debit Cards for International Travelers
How to travel in Iran by train?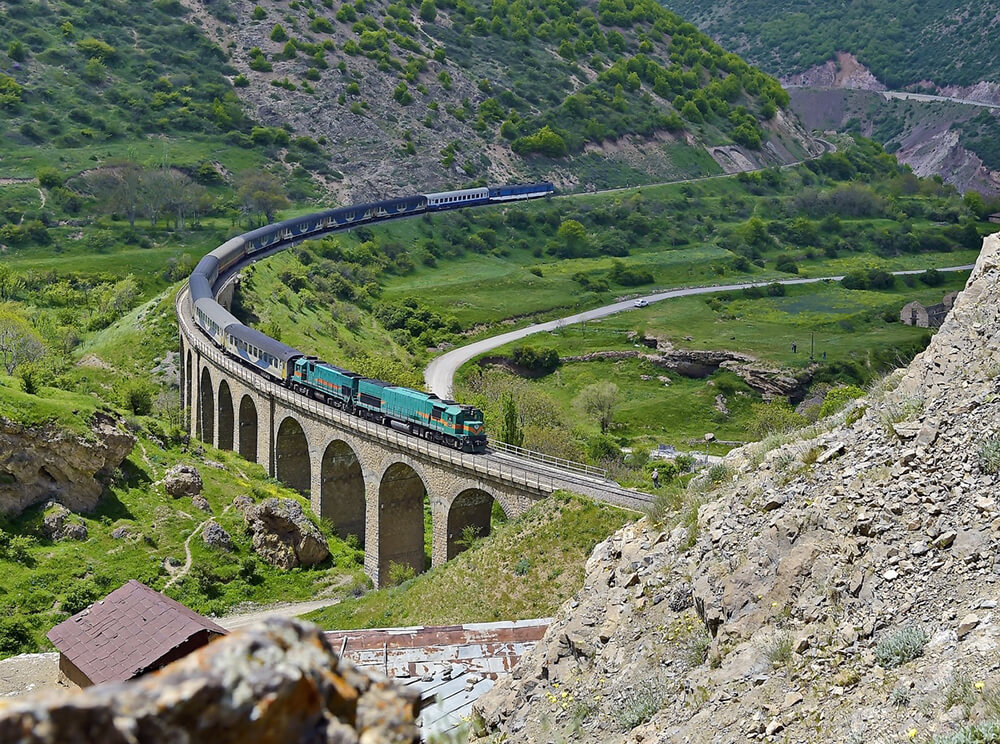 Iranian trains offer safe and comfortable connections to almost every major destination in the country.
The first railway in Iran was built in the 1930s which still connects north to south. However, it was expanded during the years, and now there are numbers of railroads all across Iran.
The price of tickets are reasonable, and they are one of the best ways to see the scenery of landscapes in Iran.
For longer routes, there are overnight trains, and in some routes, there is more than one scheduled train.
There are different classes of trains with a variety of prices in Iran. Some of them, of course, is faster, at higher prices.
To book an Iran train ticket, and to know the train schedule in Iran, you can simply contact our travel experts or fill up the reservation form.
Two major Iranian trains are:
RAJA trains are usually not as modern and high-quality as the Fadak's, but as the first and oldest train company, they almost cover all of the possible destinations and are not limited in their schedule as the Fadak trains are.
In addition, one of the advantages of the Raja trains over Fadak is the possibility of carrying the passenger's cars.
Fadak trains only travel between Tehran-Mashhad, Qom-Mashhad, and Tehran-Shiraz.
Read more: Is it safe to visit Iran in 2020?
How to travel in Iran by bus?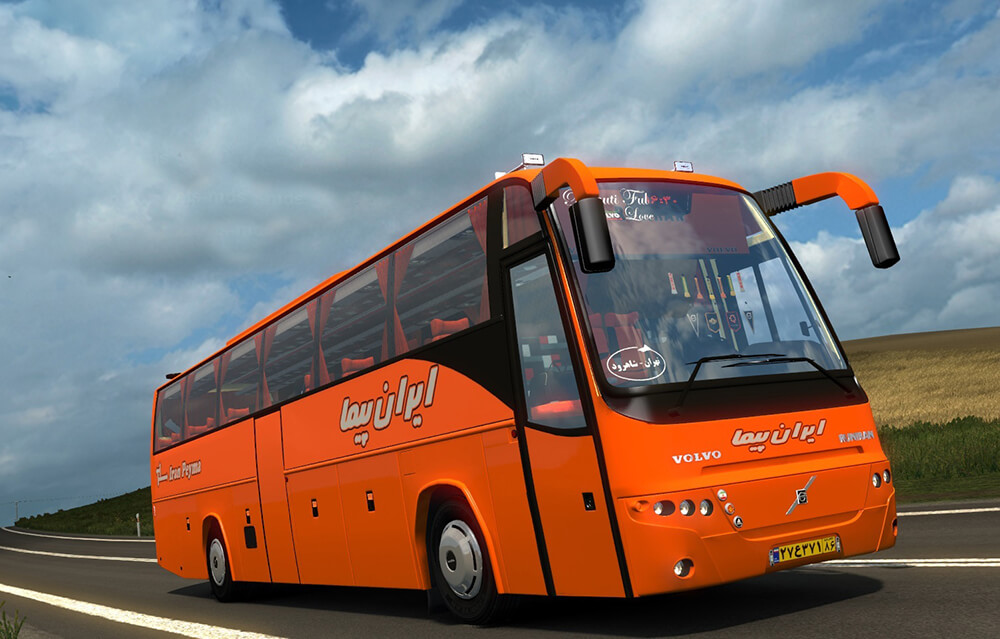 Bus systems are widely used to link cities all around the country. There are bus terminals in bigger cities to serve people with scheduled plans ahead.
For instance, in Tehran, you can find Terminal Jonob, and Terminal Beihaghi with bus services to number of cities in Iran.
|Also might be interesting: Iran Essential Travel Tips
There are two buses type in Iran
There are regular buses and VIP buses in Iran, in VIP types there is more legroom, and the bus ticket price is higher. Buses are the most affordable type of public transportation in Iran.
Most Iranian bus companies provide their services in two classes:
VIP buses are more comfortable and provide you extra room for leaning back and stretching your legs. Some VIP buses might be equipped with seat monitors, Wi-Fi, etc.
There's no toilet in the buses but the drivers regularly stop across the route so that passengers can find public toilets, buy a snack, smoke, or just refresh.
Except for very small portions of chocolates, biscuits, juice, or bottled water, no meal is served onboard.
For longer trips, usually longer than five hours, the bus would stop at a refreshment area where you can buy a meal, sandwich, or snack.
Read more: When is the Best Time to Visit Iran
Intercity Taxi or Savari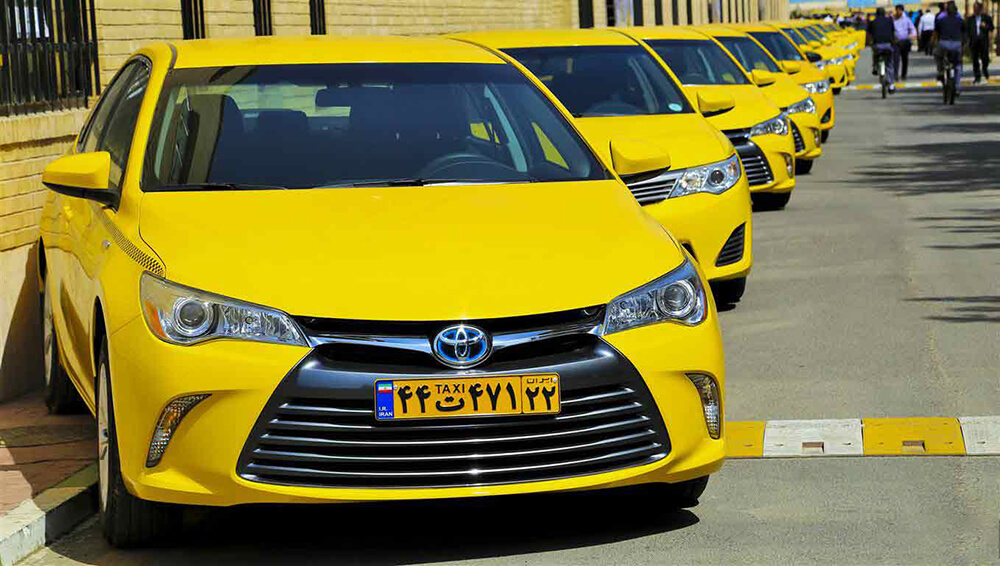 Taking a shared taxi or "savari" is one of the fastest and easiest types of traveling in Iran. These types of taxis in Iran are usually yellow and can be found at bus terminals or at the main squares of cities.
You can just pay for one seat, if you are traveling alone, or pay for the whole taxi if you prefer to have more convenient. Please remember that taxis don't have a fixed timetable, and they start the trip as soon as they have passengers.
Hiring your own car in Iran
If you don't find any public transportation as convenient as you are looking for, the best option may be hiring your own car in Iran.

You can hire a car with or without a driver for your travel in Iran. However, we highly recommend hiring a car with a driver, as the driver knows the roads completely.
Read more: All you need to know about Driving and Car Rental in Iran
Traveling within cities
Traveling within cities in Iran completely related to the city's size. In small ones, such as cities in the northern part of the country, there are usually no buses, and people have to take taxis to commute.
However, in bigger cities, such as Tehran, in addition to buses, and taxis, you can find metro lines.
Taxi
Taking a taxi is the most common way of getting around in the country. However, you may face problems in getting around in rush hours.
There are two types of taking a taxi:
Shared taxi or private taxi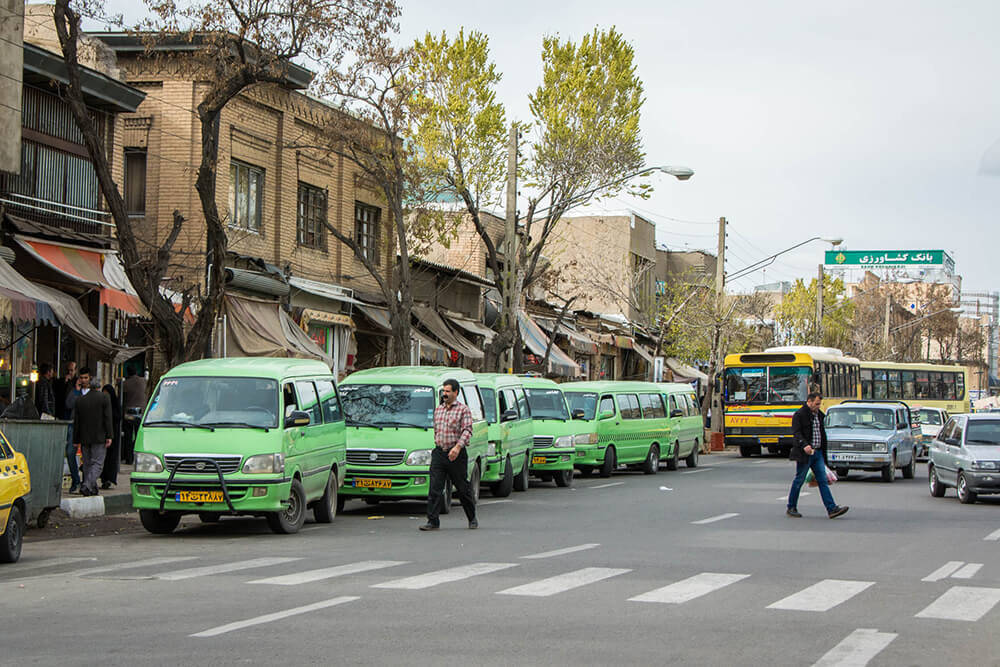 There are some taxis traveling between two exact points, so you can share a taxi with some other people, or take a private taxi (Darbast, literally means closed doors) in which you ask the driver to go from one place to another as your desire.
As a suggestion, if you are going to take a darbast, always fixed the price before heading in! You can easily take a taxi in most streets, and squares in the city, or alternatively, ask your hotel to arrange a private taxi service for you.
Read more: 6 Reasons for Traveling to Iran with a Tour guide or an Iranian tour operator
Snapp, Tap30, and Carpino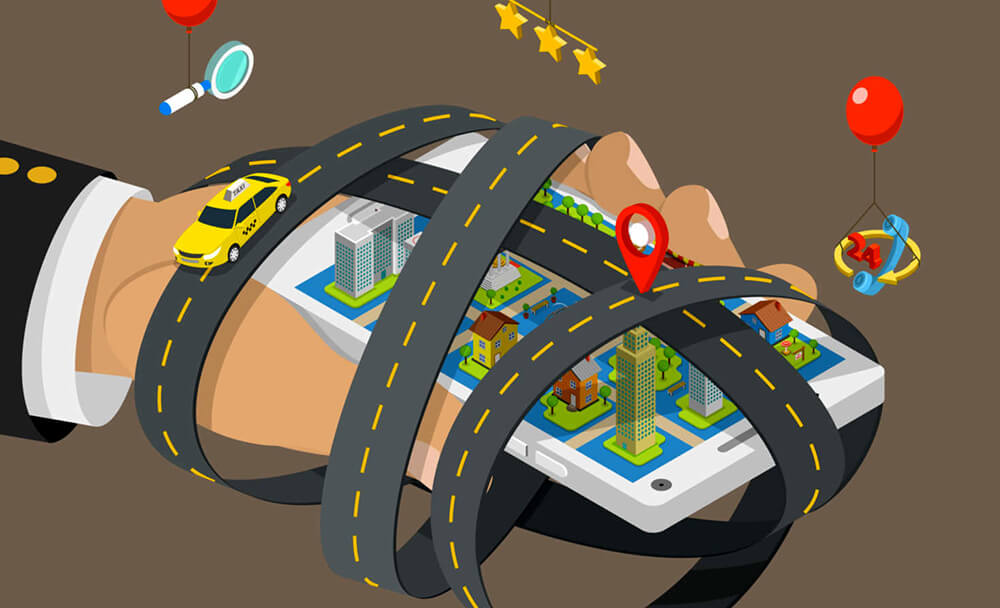 The other type of taxi, which is now very popular in the country, is the same as Uber.
There are different companies such as Snapp, Tap30, Carpino, and some others, which you can download their application on your mobile if you can read a little bit Farsi since there is no English version of these applications yet.
Read more: Travel guide for solo women travelers in Iran
Bus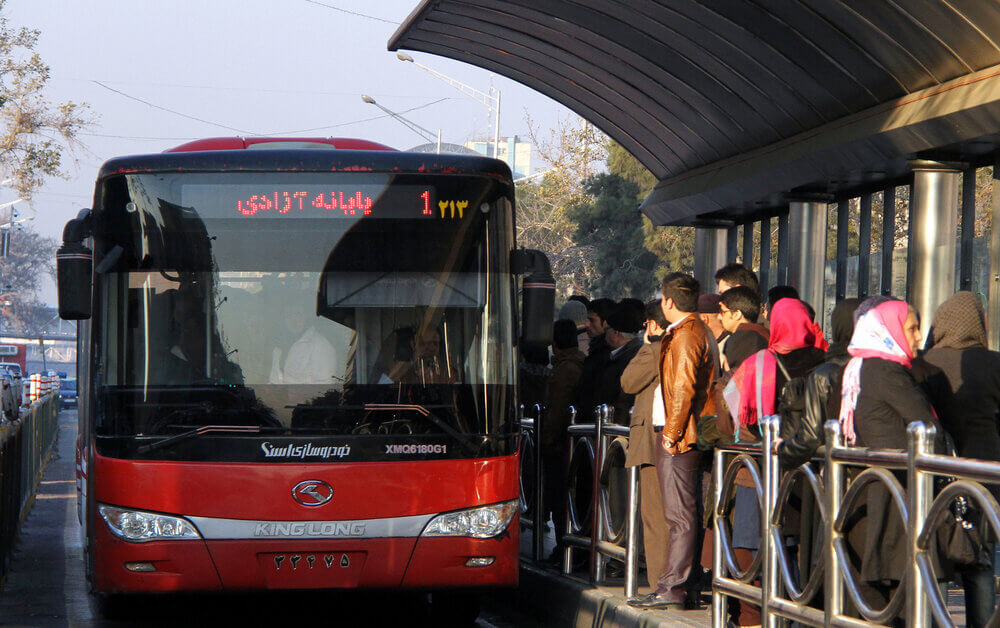 There are two types of buses in big cities in Iran:
Bus Rapid Transit (BRT)

regular city buses
Regular city buses can be found in almost all big cities in the country, but the BRT system can only be found in big cities such as Tehran.
For instance, the one that connects the north part of the city to the south, from Tajrish square to the main train station.
Which cities have metro in Iran?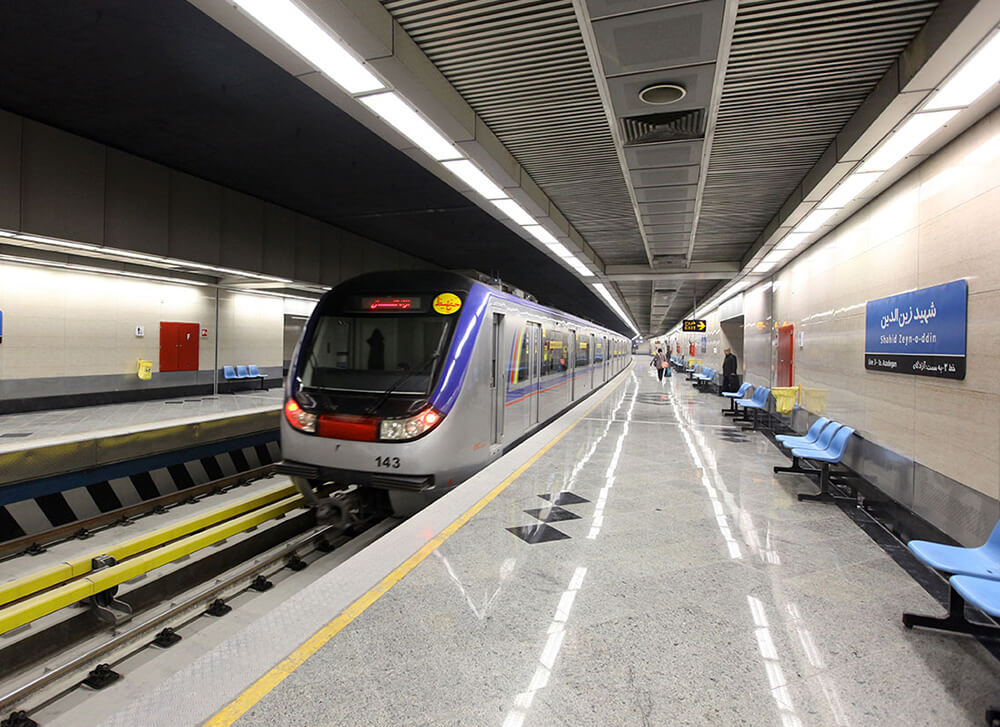 In Tehran, Mashhad, Tabriz, Shiraz, and some other cities, you can find a subway system, with high quality and great price.
They travel really fast and are very convenient, however, it is advisable to avoid those during rush hours when people try to get to work or go home.
In Tehran, there are 7 lines of the metro with stations all around the city, they also have some connections, so you can change your line and choose the other one. You can buy tickets at every station to use for a day or a route.