Travelers have different criteria to choose a destination for their next trip. While some people think about the cost of their trip, others pay attention to weather conditions and the number of sightseeing that they want to visit every day.
For sure, weather conditions, levels of humidity, and temperature are some of the biggest concerns for many travelers.
If you have the same concern and planning to travel to Iran, lucky you, you came across the best post in our weblog.
Here we are going to let you know the best time to visit Iran and the best destinations in every season.
Read more: Travel guide for solo women travelers in Iran
Different Seasons in Iran
The same as most countries in the world, there are four seasons in Iran. But what makes Iran different from those countries is that the New Year is the first day of spring.
In addition, while there are four exact seasons in most parts of Iran, thanks to Iran's diverse nature, you can also experience different seasons and weather conditions on the same day.
For instance, in winter, you can go skiing in the northern part of Iran, and on the same day go swimming in the hot water of the Persian Gulf in the southern part of the country.
To be more specific on this subject, let's have a quick look at different seasons in Iran and the best places to visit in every season.
Spring (from late March to late June)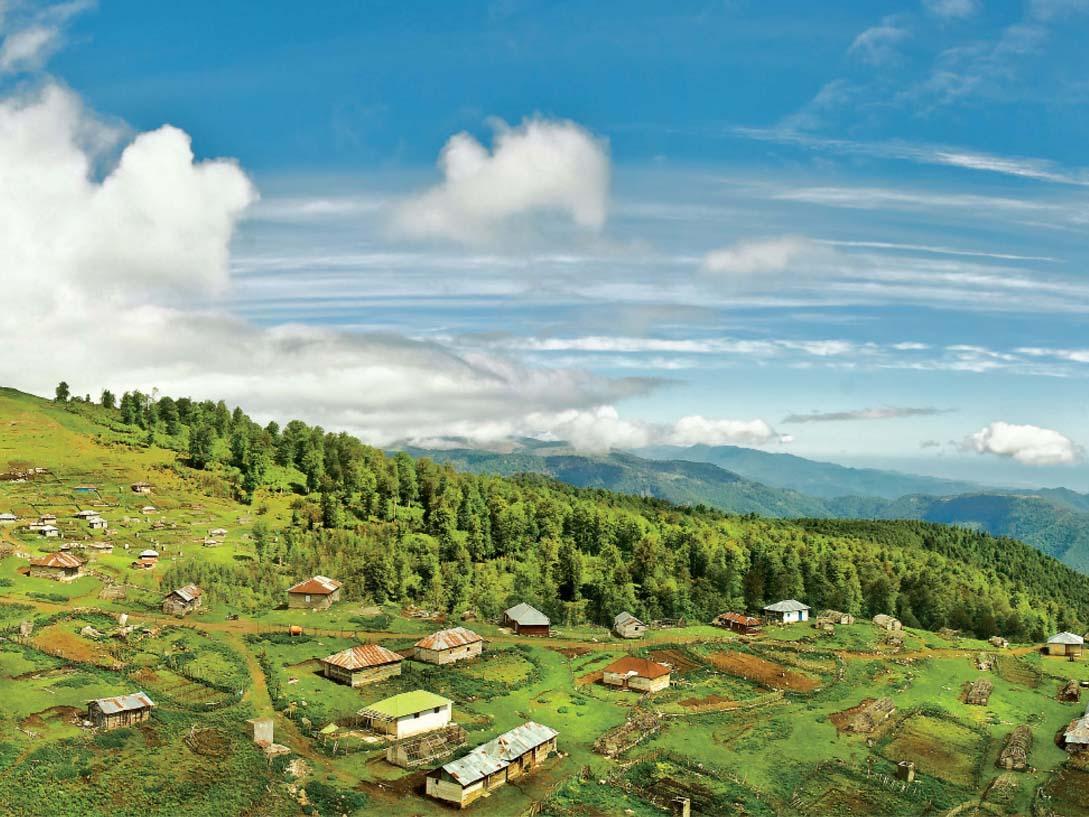 The first day of the Iranian calendar is on the same day with spring. The Persian New Year holiday which is about 13 days, call 'Nowruz' or 'Eid-Nowruz'.
In most parts of Iran, the weather condition during Nowruz is perfect, especially in Tehran, and central parts of the country.
Visiting Tehran at this time is so great, not only because of the weather conditions but also due to the less traffic. The only time you find Tehran quite, without traffic is during Nowruz.
Read more: All you need about visiting Tehran
Traveling to Iran during Nowruz gives you the chance of seeing Iran's culture and traditional ceremonies.
In addition, you will have fantastic and unforgettable experiences during this period.
At 'Eid-Nowruz' people in all four corners of the country hold their traditional ceremonies and festivals. Participating at these ceremonies is without a doubt the greatest attraction of traveling to Iran during Nowruz.
However, we should warn you that, at this time of the year, local people also take their annual vacation and go to different cities in Iran.
As a result, sometimes it is really hard to find a vacant room if you don't book your accommodation in advance, so if you would like to travel to Iran in this time you can book your accommodation in advance with us.
Please remember that the weather condition in spring is pleasant until late May and early June. From late June the weather slowly turns warm.
However, since Iran is a huge country with a diverse climate in different parts of it, needless to say, that in some parts of the country, such as the southern part of Iran, spring starts earlier. On the other hand, in the western part of Iran, spring starts later and lasts longer.
Considering all the things mentioned, to name a few places to consider as the best places to visit in Iran during spring, we should name Qeshm Island, Chabahar, Kerman, Yazd, Ahwaz, Shushtar, and Badab Sort Springs.
Related Tours: Iran tour packages for travel during Spring
Summer (from late June to late September)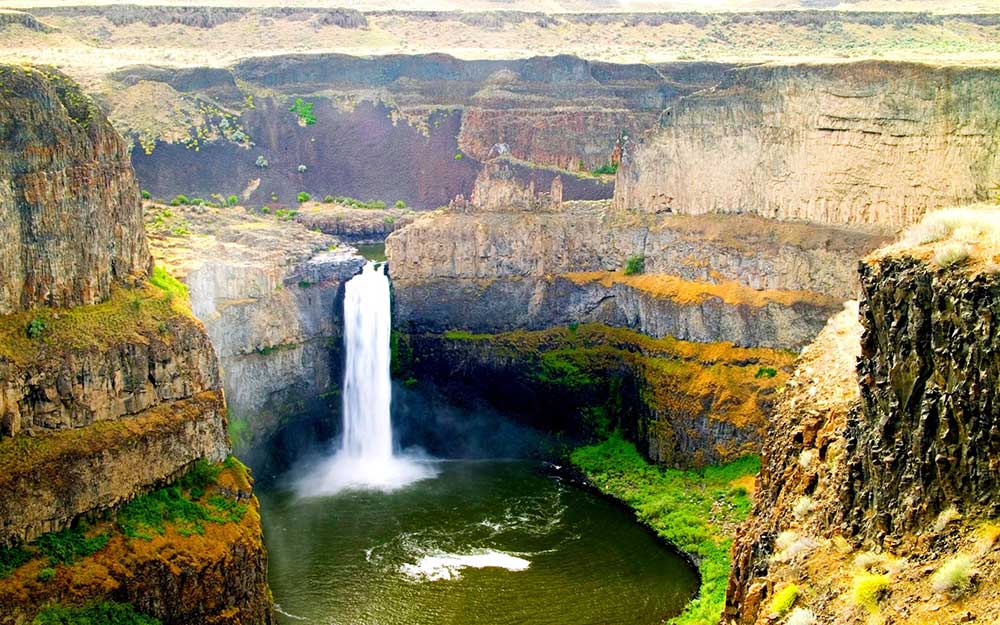 In summer the temperature increases notably in most parts of the country which is unbearable in some places, especially the southern areas.
If you are interested in hiking and mountain climbing, summer is the best time to do these types of activities in Iran.
There are a number of mountain ranges in Iran, including Alborz, Zagros, and Talysh from which you can choose different routes to go trekking.
Read Tours: Trekking on Alamut tour
Among all the places and cities, Palangan and Uraman Takht in Kurdistan, Olsebelangah and Masuleh Village in Gilan, Khalid Nabi cemetery in Gorgan, Filband in Mazandaran, Alamut Valley and Ovan Lake in Qazvin, and Sarein in Ardabil are the best places to visit in Summer in Iran.
Related Tours: Iran tour packages for travel during Summer
Fall (from late September to late December)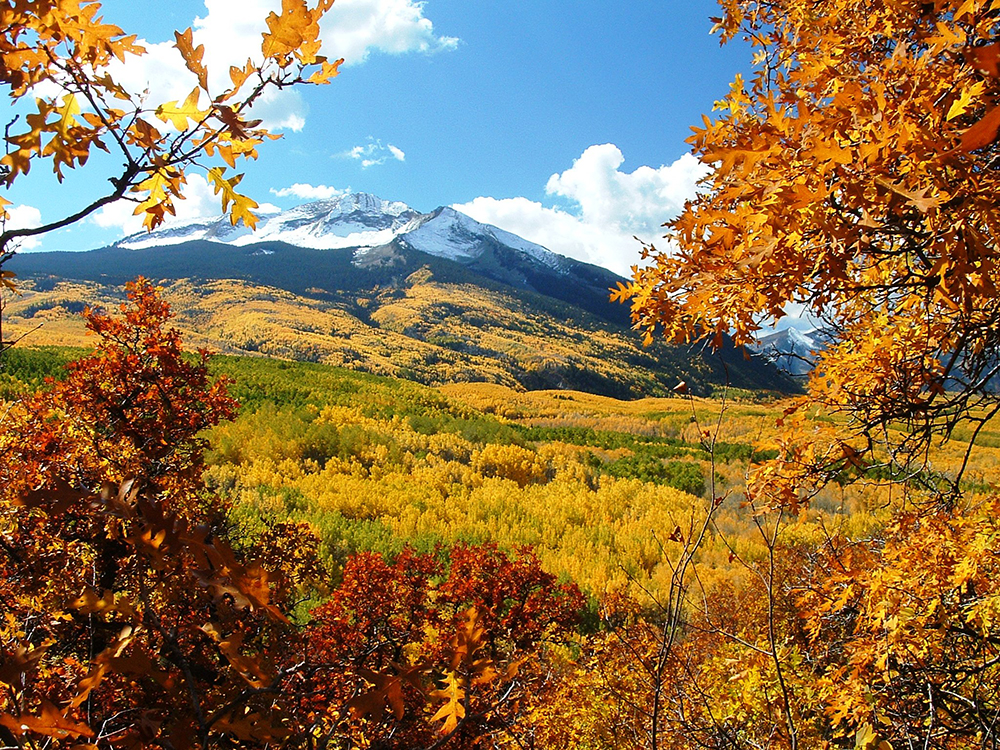 After the grand heat during summer, the temperature drops down notably and the weather becomes pleasant again.
Fall is a great time to travel to Iran, especially to the central provinces such as Fars, Isfahan, Yazd, and Kerman.
Eye-catching scenery, colorful trees, stunning landscapes, and mild weather all the privileges of this magical season.
Read more: 7 Best Autumn Destinations in Iran
If you are a nature lover and looking for fantastic and colorful scenery, you should visit Golestan, Gilan, and Mazandaran provinces.
Golestan Province boasts Iran's oldest national park, home to over 300 animal and 1,350 plant species, making it one of the most ecologically-diverse protected areas in the country. Golestan National Park became a UNESCO Biosphere Reserve in 1976.
Wondering how to add more value to your trip to Iran? Well, the country is famous for its golden deserts, and the hottest place in the world.
Why not spent a few days in the deserts of Iran? To know your possibilities, please check our posts about Iran Deserts and Iran Desert Tours.
Related Tours: Iran tour packages for travel during Fall
Winter (from late December to late March)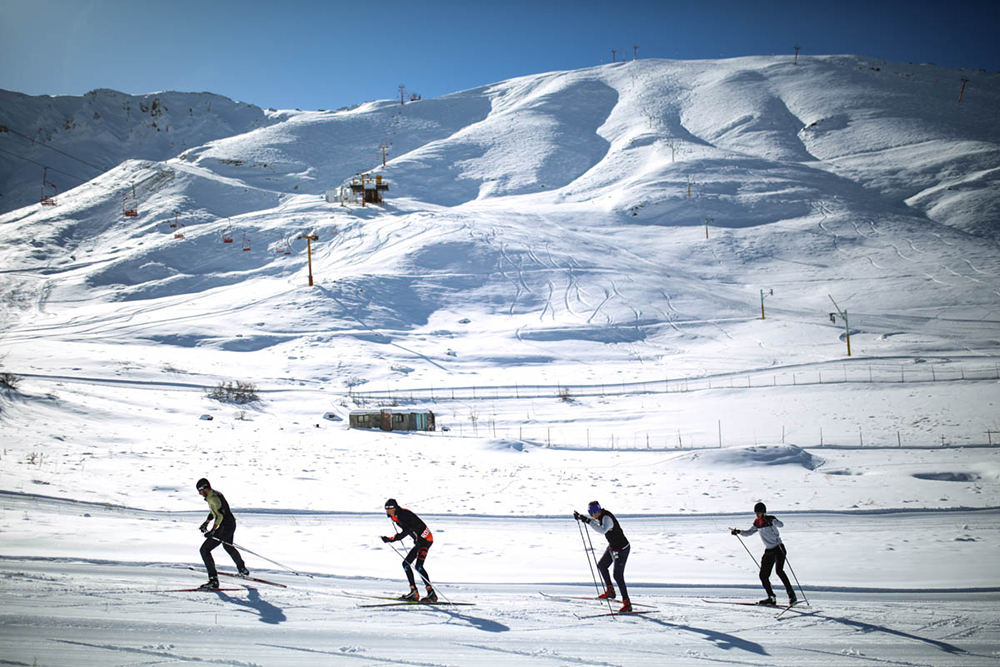 After the magical season of fall, the temperature starts to drop down notably. Thanks to the two major mountain ranges (the Zagros and Alborz) stretched over the northern part of Iran, Iran has great sites for winter sports.
Winter, according to the Iranian calendar, begins with a traditional ceremony called 'Yalda' or 'Shabe-Cheleh'. It is the first night of winter and the longest night of the year.
Families all over Iran gather together and celebrate this night. Several other traditional ceremonies are also held in winter each year, like 'Pir-e-Shaliyar', 'Chaharshanbe-Soori', etc. (more information about each of these traditional ceremonies will issue separately).
Read more: All you need to know about Persian culture
Did you know that there are a number of ski resorts in Iran? Only around Tehran, you can find a couple of ski resorts. Why not consider Iran for your winter holiday and skiing?
To know more about these subjects please read our articles on Iran Ski Resorts and Iran Ski Tours.
Related Tours: Iran tour packages for travel during Winter
When is the high season in Iran?
While each season in Iran has its own beauty and some areas are more popular to be visited in each month of the year, there are two periods that are known as the high season in Iran.
The first one is from late March to the end of May.
It starts with spring and at the same time Eid-e Nowruz. As mentioned earlier, this time is popular for both international visitors and local people.
Another high season in Iran starts in September and continues to early November.
The weather is much cooler at this time and because schools and universities open in September, the number of domestic travels decreases during this time.
Read more: How to get Iran visa in 2020? (Complete guide)
When is the low season in Iran?
The low seasons in Iran are also two durations.
The first one starts in late June and lasts in early September. At this time of the year, the weather is really hot, and humid in some parts.
The other duration which is known as the low season in Iran is from late fall to the middle of winter. If you are looking for a budget trip to Iran, traveling in the low season is recommended.
In addition, Iran tourist attractions become less crowded, and you will have the chance to enjoy your sightseeing much more.
Iran official public holidays
Before talking about the official public holidays, it is good to know that a week in Iran starts from Saturday, and Friday is the official weekend, and some public and private sector offices are also closed on Thursdays.
Iran's official public holidays are being extracted from two calendar systems:
National Official Calendar (Hijri-Shamsi) is a Solar Calendar (1 year = 365 days) and is easily comparable to the Gregorian (international) calendar.
National Iranian holidays are fixed on both Iranian and International calendars.
Islamic Calendar (Hijri-Qamari) is a Lunar Calendar (1 year=355 day) which causes the religious holidays to move along the solar yea, therefore these holidays must be checked with the official calendars each year.
Holidays on the Solar Calendar
| | | |
| --- | --- | --- |
| Iranian Calendar | International Calendar | Occasion |
| 1 Farvardin | 21 March | Nowruz |
| 2 Farvardin | 22 March | Nowruz |
| 3 Farvardin | 23 March | Nowruz |
| 4 Farvardin | 24 March | Nowruz |
| 12 Farvardin | 1 April | Islamic Republic Day |
| 13 Farvardin | 2 April | Day of Nature (Sizde-be-dar) |
| 14 Khordad | 4 June | Commemoration of Imam Khomeini |
| 15 Khordad | 5 June | Commemoration of 15 Khordad |
| 22 Bahman | 11 February | Anniversary of the Islamic Revolution |
| 29 Esfand | 20 March | Oil Nationalization Day |
Holidays on the Lunar Calendar, including:

Arbaeen

Demise of the holy prophet(SAWA) and Martyrdom of Imam Hassan (AS)

Demise of Imam Reza (AS)

Birth of the holy prophet (SAWA) & Imam Jafar Sadegh (AS)

Birth of Imam Ali (AS)

Ordainment Day

Birth of Imam Mahdi (AJ)

Martyrdom of Imam Ali (AS)

Eid- Al-Fitr

Martyrdom of Imam Jafar Sadegh (AS)

Eid-al-Ghorban, and Eid-al-Ghadir
Since the Lunar Calendar is not a fixed calendar and changes 10 days every year, we did not write their dates according to the International Calendar.
Read more: Things to know before traveling to Iran
Traveling to Iran during Ramadan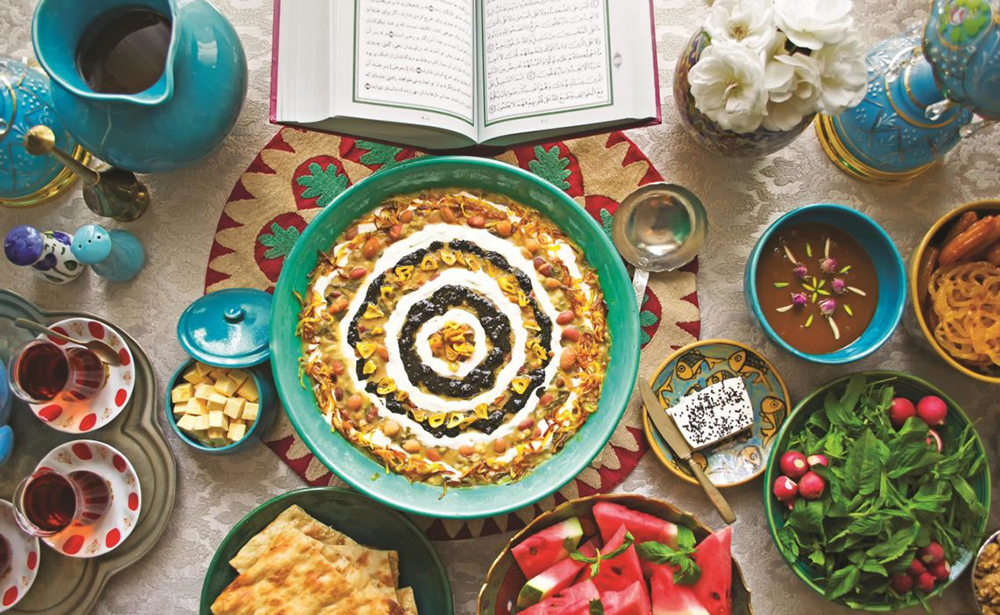 Ramadan is a holy month for all Muslims around the world. Whether Shia or Sunni, all Muslims celebrate Ramadan by fasting from dawn to dusk for 29-30 days depending on the lunar cycle.
As for 2019, Ramadan will start on May 7th and probably end on June 6th in Iran.
According to regional traditions and Iranian regulations, eating and drinking in public during Ramadan is discouraged. Especially for locals, where failing to observe Ramadan may attract penalties.
However, there are exceptions:
If you have an illness, pregnant or physically weak due to medical reasons; and

If you are a traveler! In this case, both eating and drinking are allowed.
However, as a foreigner and traveler, people understand that you're not fasting but you're still expected to not eat publicly.
Read more: How to Travel to Iran without a visa?
Traveling to Iran during Muharram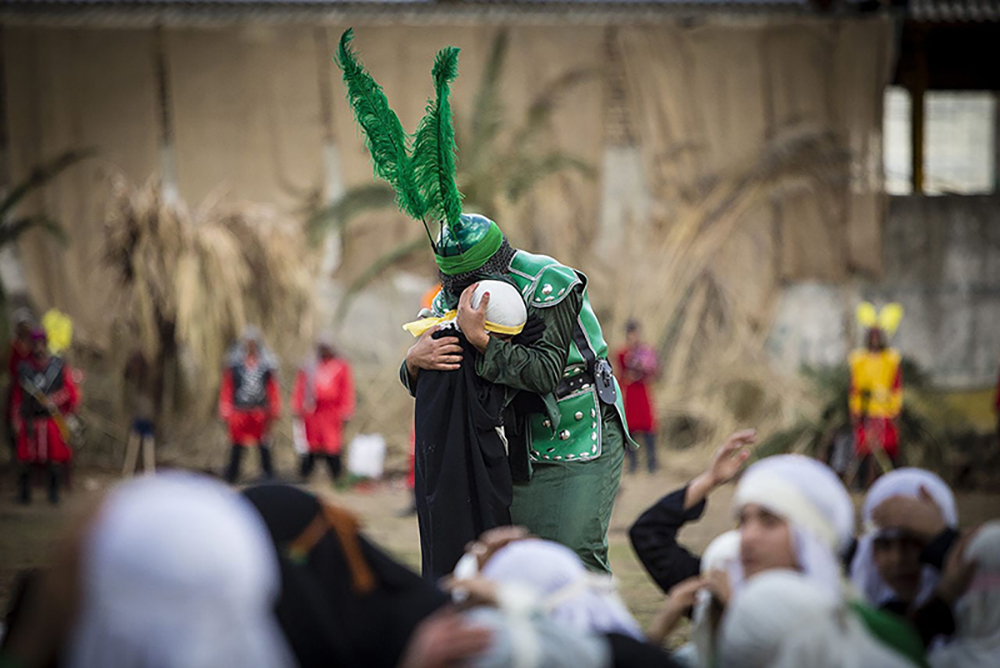 Traveling to Iran during Muharram, especially on the day of Ashura, is an opportunity to experience the passionate religious ritual in Iran.
The celebration of Muharram in Iran is actually one of the biggest and significant events of Shia Muslims in the world.
Therefore, travel to Iran during Ashura can be a fascinating experience, which you should not miss.
Ta'ziyeh is one of the most important and amazing customs during Muharram. Some tourists describe it as the traditional Persian theatre.
This art is transmitted from generation to generation (from tutor to pupil) and was registered as a property of Iran in the World Intangible Heritage list by UNESCO in 2010.
Read more: The Best places for Muharram observances in Iran?