Iran Travel Tips
16 Jan 2023
BY

Arash Morshed
Fun Things to Do in Iran | A Fun Guide!
When asked to list the top highlights of Iran, it might not be easy to know where to begin.
Iran's history predates human memory, its landscapes are much older, and the people of Iran are among the nicest you've ever encountered!
Iran is richly endowed with sites of exceptional cultural, historical, and architectural heritage that have received UNESCO recognition.
Get ready to be amazed by people that are kindhearted, unbelievably hospitable, curious, and justifiably proud of their rich and epic history.
This blog will introduce you to some of the most fun things to do in Iran.
What Are The Most Fun Things To Do In Iran?
Iran is a nation you learn about just as much through its stunning architecture and lively bazaars as you do from its spectacular scenery. A place where drinking tea may last all afternoon, and your assumptions will constantly be questioned and revised.
To condense the number of things to do in Iran into a single post is a challenging assignment. Still, we have made a start here with our compilation of some locations from north, south, central, and western Iran that left an enduring impression.
We hope you find our list of recommended locations a helpful starting point for exploring this ancient, unique country, whether you want to travel individually or are looking for an Iran tour.
Here are some of the things to do in Tehran that you should visit:
Stroll In The Lively Streets Of Tehran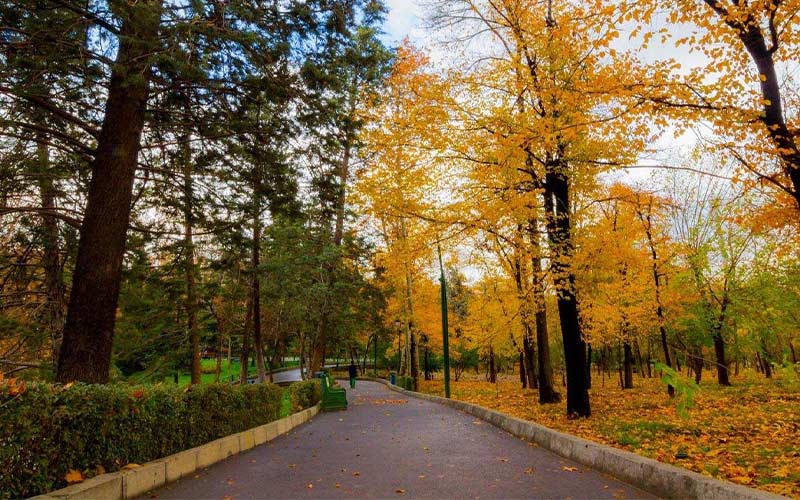 Iran's congested capital, situated at the base of a magnificent mountain range, is hectic, vibrant, and captivating.
With 17.9 kilometers (11.1 miles) separating the western from the eastern portions of the city, Valiasr Roadway (formerly Pahlavi and Mossadeq Street) is referred to as the "long street in Tehran and the Middle East."
Reza Shah Pahlavi gave the order to construct the roadway, known as Pahlavi Street, for the first few decades. The street was formerly known as Mossadeq Street after the previous nationalist prime leader Mohammad Mossadeq. Still, this name was eventually changed to Valiasr in honor of the 12th Shi'ite Imam.
Due to its distinctive characteristics, including the well-known sycamore trees, huge retail malls, public parks, restaurants, museums, cultural institutions, and national and international offices, Vali-e-Asr Street was added to Iran's list of national treasures in 2011.
Undoubtedly, Valiasr Street is one of the most beautiful streets in the world. We suggest you walk on this street for a few hours and enjoy the beautiful views of the old trees of this area and the Alborz mountain range.
| Read more: Can I Travel to Iran from UK?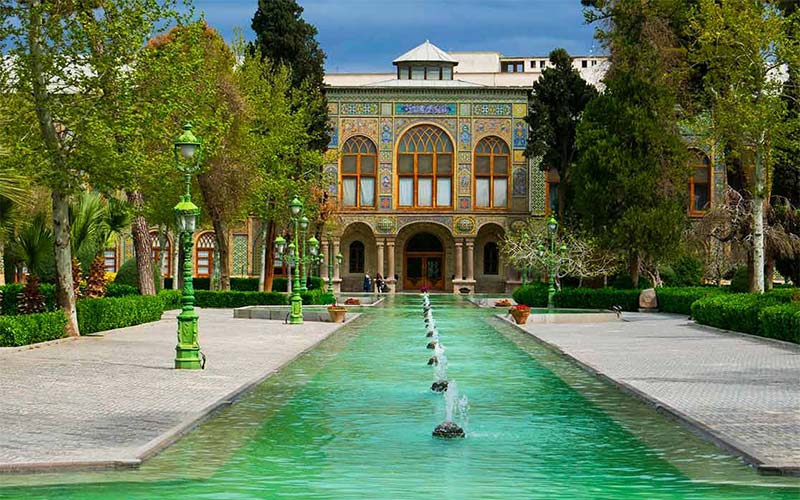 Unquestionably, one of the best things to do in Tehran is to visit Golestan Palace, the former magnificent seat of the regal Qajar family. An ideal way to learn about Iranian arts and architecture is to stroll around one of the capital's oldest and most recognizable neighborhoods.
This stunning structure, which lies in the heart of Tehran, deserves its UNESCO World Heritage title. Golestan has elaborate tile work, delicate lattice windows, ornately carved archways, and Persian art galleries surrounded by tranquil gardens. It was constructed and refurbished over many decades when the Qajar family rose to prominence in the late 1700s.
| Read more: Can I Travel to Iran from USA?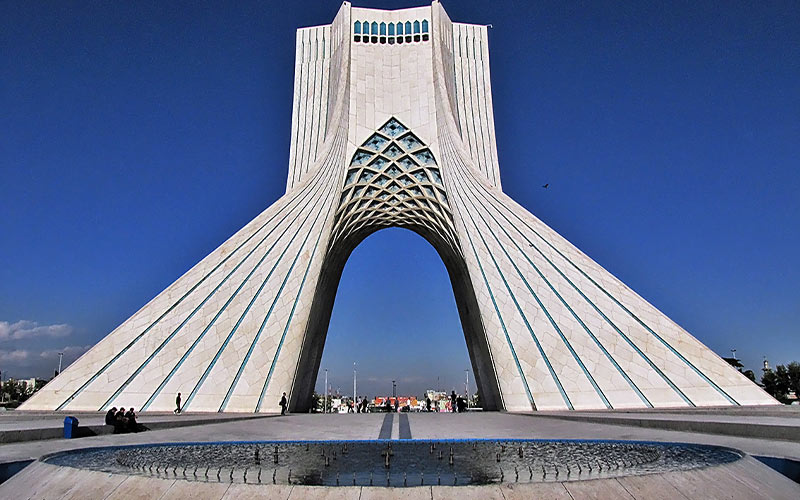 Azadi Tower probably appears in photos of Tehran, if you have seen any. You must take at least one selfie before its marble-covered bridge when visiting Iran because it is one of the country's most recognizable sights.
Azadi Tower was built to commemorate the 2,500th anniversary of the first Persian Empire and is a modern tribute to Iran's historical heritage. The monument, which seems impressive from a distance, is much more stunning up close because of the lovely blue tiles that decorate the crevices between the marble.
| Suggestion: Best 5 Star Hotels In Iran to Stay in 2023 + Pics
Meet Locals At Imamzadeh Saleh Mosque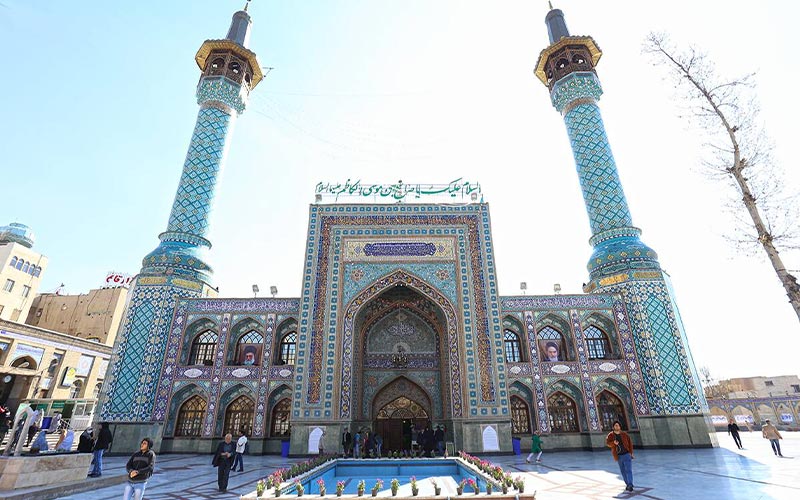 Imamzadeh Saleh is one of Tehran's most picturesque shrines, according to the local people. However, it can also be among the friendliest.
Just as the marble area in front of the mosque came to life with Tehrani families coming to worship and meet friends, you can witness the lovely patterned blue tiles that cover the twin minarets and dome shimmering in the late afternoon light.
This location is a fantastic delight for photographers, especially when the sun sets and the mosque lights up. The majestic Alborz mountain range serves as a background. However, you will remember the complex most for its friendly atmosphere.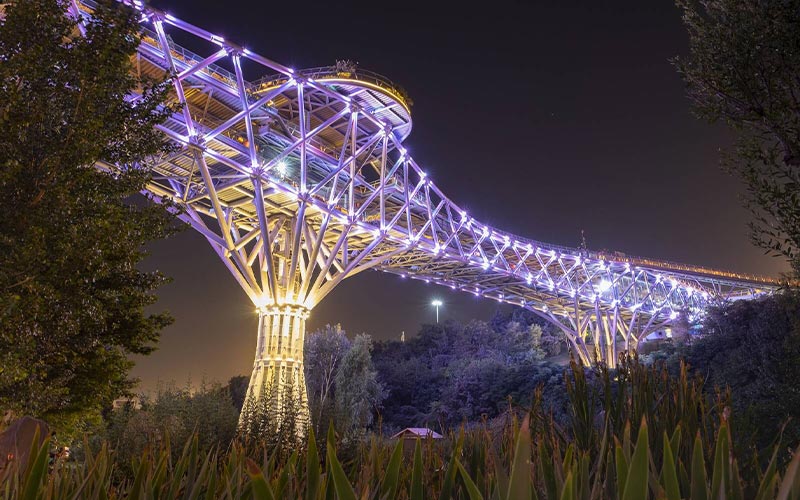 Tabiat Bridge is the best example of Iran's modern face. The 270-meter bridge, created by local architect Leila Araghian, is young, lively, and modern, much like many people exploring its great spans.
The best way to explore the capital of Iran is to stroll down the bridge after dusk. Many locals, both young and elderly, will be encountered, and you will get the chance to take in the city skyline and mountain scenery while appreciating the fact that you are much above the congested Tehrani traffic below.
The Best Of Northern Iran
Here are some of the things to do in Northern Iran that you should visit:
Take A Trip To Masuleh Village – A Piece Of Heaven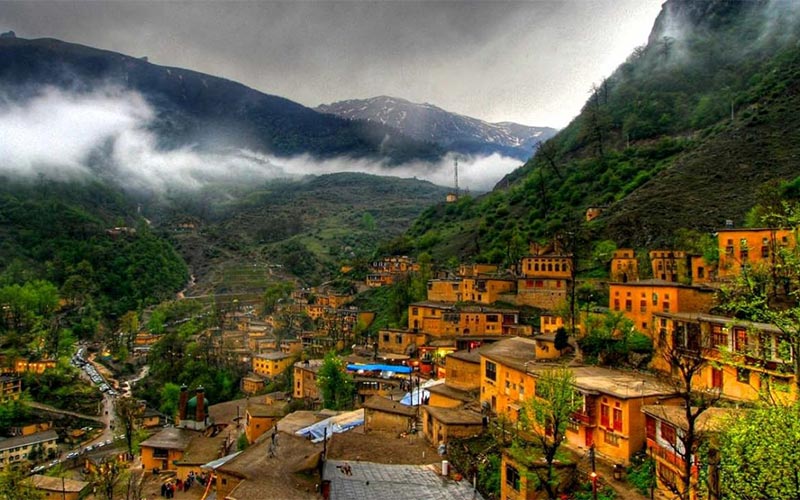 The village of Masuleh in northwest Iran is a mesmerizing sight, even on a wet day on the brink of winter. The foggy slopes of the Alborz mountains have been hugged by this confusing, multi-layered tangle of clay-covered houses for more than a thousand years.
Given that one person's roof doubles as their neighbor's front yard and a road through the village, it is the type of community where you need to get along with your neighbors.
Masuleh, blissfully devoid of cars, is a beautiful spot to breathe in the mountain air, take in fascinating architecture, or stop for tea with the kind inhabitants while admiring the scenery.
Visit Qal'eh (Castle) Rudkhan, A Fort In The Sky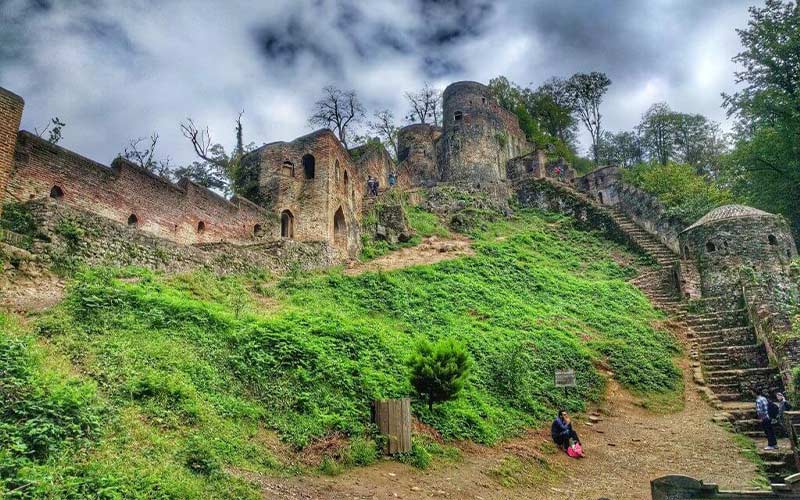 As you trek into the cool, verdant green mountainscape around Rudkhan Castle, you mistakenly believe that you have slipped into Europe rather than the flat, arid Iranian desert landscapes you had imagined before your trip.
This eerie, well-preserved fortress is perched high in the Alborz mountains. It has protected Iran's Caspian Sea border from Arab invaders for more than a thousand years. With more than 40 towers and 1,500 meters of battlements, it is still a stunning sight.
Wander Grand Bazaar Of Tabriz – The Biggest Covered Bazaar In The World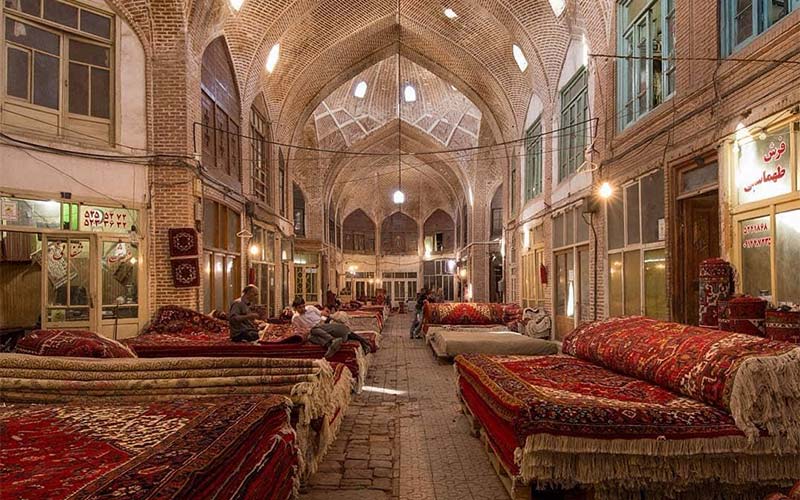 In East Azerbaijan Province, the Tabriz Bazaar is located in the city's center. This 1,000-year-old Silk Road market is one of Iran's unquestionable highlights and another of the nation's several UNESCO treasures. It is a delight to get lost in.
The Grand Bazaar of Tabriz is the biggest covered bazaar in the world, with more than 5,500 shops and seven kilometers of exquisitely vaulted caravanserai connected by a maze of alleyways. It is one of the oldest as well.
Even though it would likely take days to see everything, be sure to stroll through the vibrant spice markets and admire the excellent Persian carpets in the area specifically for carpet trading, the "mozaffareih," with its stunningly patterned stone ceilings.
Explore Kandovan Village - A Village Of Cave Houses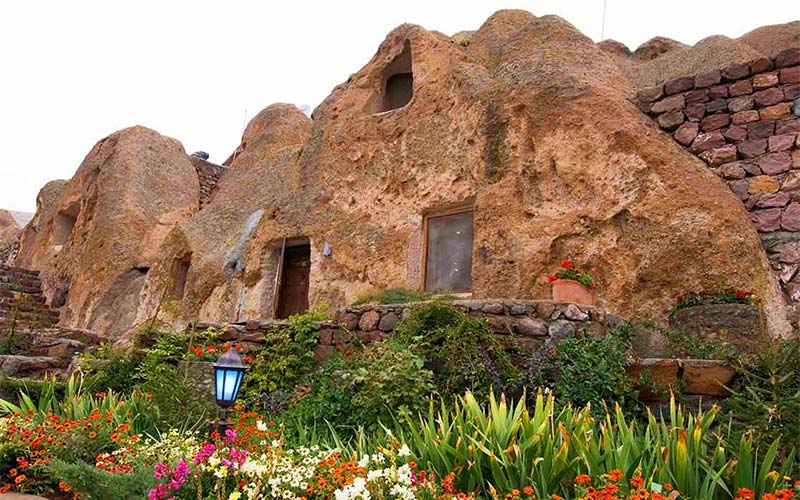 Consider taking the half-day trek to the odd troglodyte village of Kandovan if you plan on spending a few days in Tabriz.
These odd cone dwellings may be seen on the dormant volcano Sahand. They are the eroded remains of ferocious eruptions that occurred thousands of years ago. Suppose you have ever gone to Cappadoccia in Turkey. In that case, you are familiar with the concept of chimney dwellings. Still, there are no actual similarities, so it is impossible to compare them.
Kandovan is undoubtedly one of Iran's most unknown tourist destinations. It is fascinating, though, and a stroll around the streets offers the chance to be amazed at how humans transformed a community of cozily constructed homes with water and electricity from an old and strange terrain of volcanic rock.
The Best Of Central Iran
Here are some of the things to do in Central Iran that you should visit:
Spend Some Time In Naqsh-E Jahan Square In Isfahan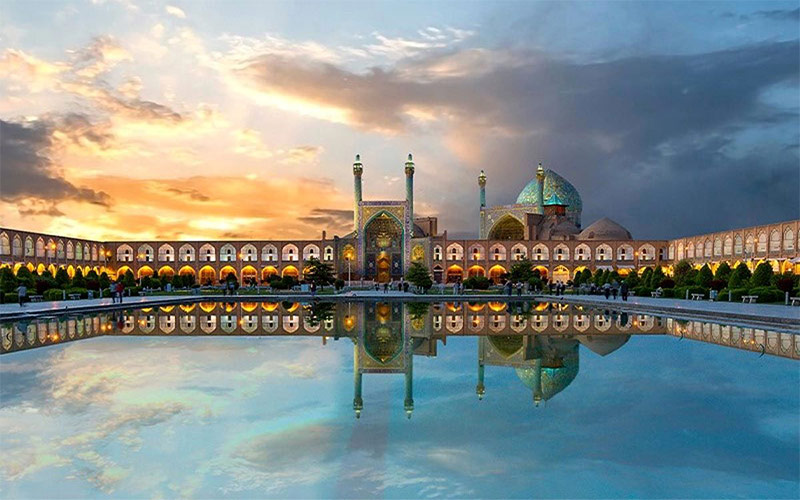 Esfahan is the best place to see the grandeur of Iran. Not many places in Esfahan are more gorgeous than Naqsh-e Jahan Square, which is already widely regarded as the most beautiful city in Iran.
Naqsh-e Jahan, one of the largest public squares in the world (near to 90,000 square meters!), is the heart of life in Esfahan and is home to some of Iran's most elaborate mosques and palaces.
Naqsh-e Jahan Square is where you can explore expansive bazaars, sip tea in enchanted tea houses (check out the quirky, hip Azadegan Tea House off the square), gaze in awe at breathtaking royal and religious structures, and be entertained by passionate young locals eager to share their culture and love of language via the poetry of Hafez and Ferdowsi.
Naqsh-e Jahan is lovely during the day, but it is much more gorgeous when the lights are on at night.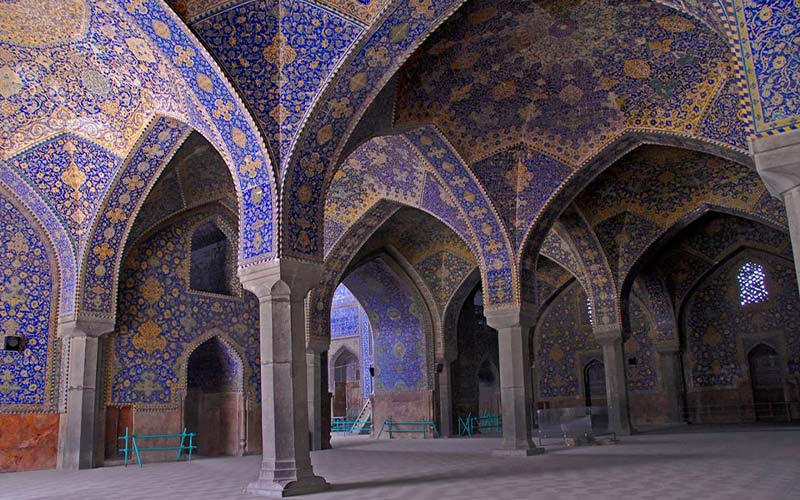 Masjed-e Shah, also known as the Shah Mosque, is another gem in Esfahan's crown and a must-see on any Iran tour. It is elegantly positioned at the southern end of the famous Naqsh-e Jahan Square.
This enormous complex of intricately tiled mosaic passages, niches, and domed rooms, centered around a sizable central courtyard and pool, has attracted tourists and pilgrims to Esfahan for more than 400 years. It is also known as the Royal or Imam mosque.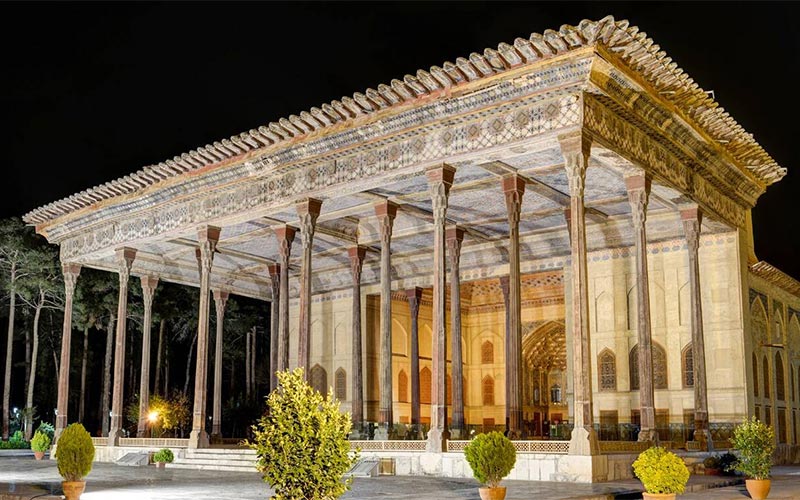 Chehel Sotoun is accessed through a terrace that combines the Persian love of gardens with interior splendor. It was constructed as a pleasure pavilion and reception hall utilizing the columned porch architecture, which the Achaemenid Empire influenced.
The peaceful surroundings have ensured that the pavilion will be listed among the nation's collective World Heritage Persian Gardens.
The palace, with its 20 ribbed wooden pillars rising to meet the beautiful inlay of the wooden ceiling above, is worth searching out, even though it might be a little overshadowed by some of Esfahan's more well-known attractions.
Chehel Sotun translates as "40 pillars," so be sure to walk around the expansive pool in front of the pavilion if you wonder where the other 20 pillars are. You can see the pillars mirrored in the still waters, which virtually doubles their number.
Watch The Glory Of Gilded Frescoes In Vank Cathedral In Isfahan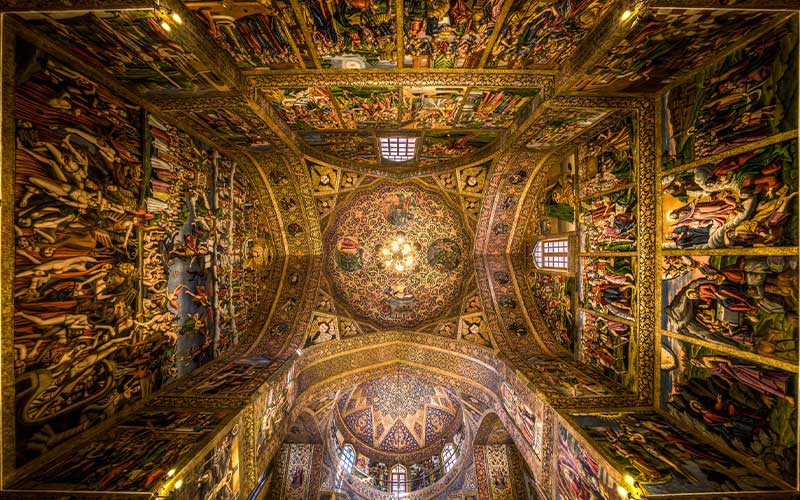 Esfahan is home to many magnificent landmarks; thus, it is natural that some tourists would not know to go to the Armenian neighborhood of Jolfa in the southwest of the city.
In the neighborhood are still standing sixteen medieval Armenian churches, the most significant of which is the Vank Cathedral (the Church of St Joseph of Arimathea), over 350 years old.
Take A Trip To Ghoortan Citadel Near Isfahan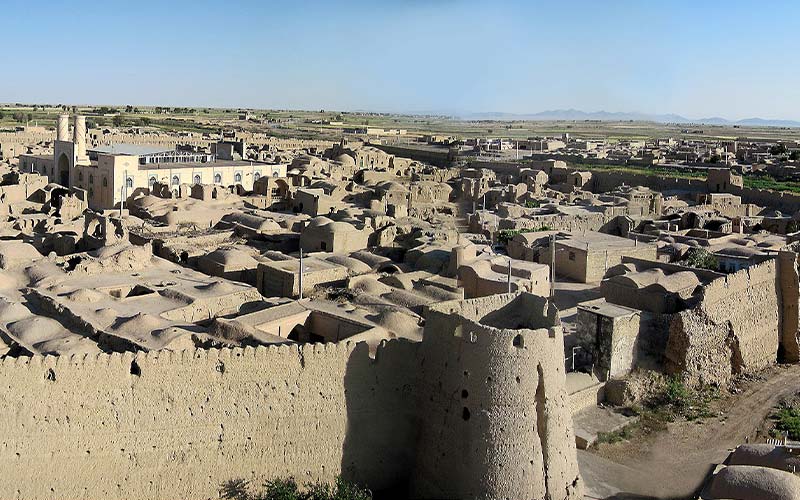 Isfahan is a considerable undertaking to leave because there is so much to see. But if anything can draw you away, let it be a vacation to the stunning Iranian interior near Varzaneh and an adventure in the desert to the southeast.
You may get to see the 1,000-year-old mud-brick fortress of Ghoortan Citadel if you take a taxi to Varzaneh. On the edge of the desert, it rises from the flat, arid terrain.
This location has a genuinely eerie atmosphere. Even though the Ghoortan Citadel is aging poorly, a few hardy families continue to reside there. It is a fantastic experience to stroll through the silent, medieval labyrinth of mainly deserted lanes, houses, and massive protecting walls and towers.
By cab, the trip to Ghoortan Citadel from Isfahan takes around an hour and a half.
The Best Of Southern Iran
Here are some of the things to do in southern Iran that you should visit:
Walk Through the Ancient Kings of Iran In Naqsh-E Rustam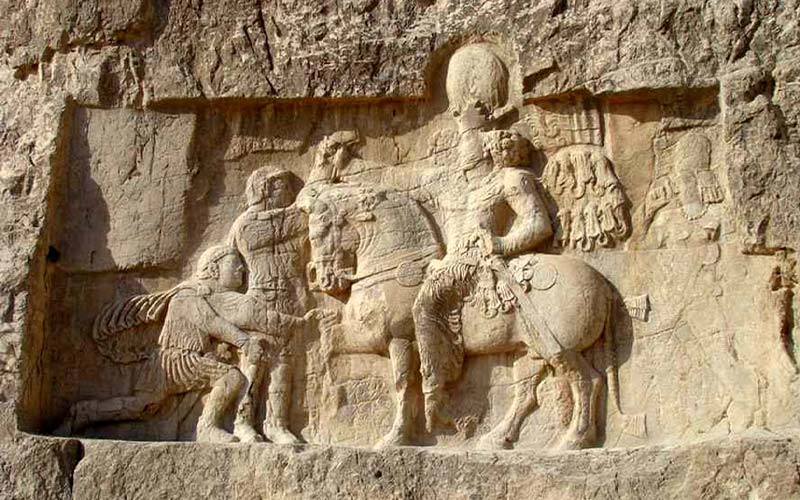 Traveling to Southern Iran will immerse you in Persian history, bringing you to the era of the illustrious Achaemenid Empire and monarchs Cyrus, Darius, and Xerxes.
They are the giants of history who influenced the ancient world. They genuinely are the content of legend and song.
You may find this epic history at Naqsh-e Rustam, the necropolis of Persia's fabled monarchs Darius the Great, Xerxes the Great, Artaxerxes, and Darius II etched into the cliff-face.
Honor The Most Powerful King in History by Visiting Pasargadae Near Shiraz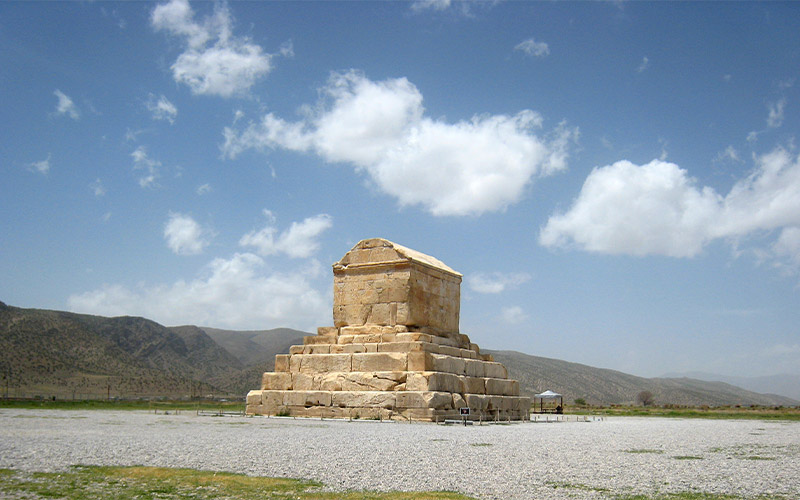 Pasargadae, another magnificent World Heritage site in Iran, was formerly the capital of the Achaemenid Empire and is located about 90 minutes' drive northeast of Shiraz.
The impressive three-tiered limestone mausoleum of Cyrus the Great, who founded the First Persian Empire, gives visitors a sense of the site's grandeur. The most extensive empire in history at the time was built by Cyrus the Great, who reigned from 559 to 530 BC.
Visit Gel Afshan, One Of The Wonders Of The World In Chabahar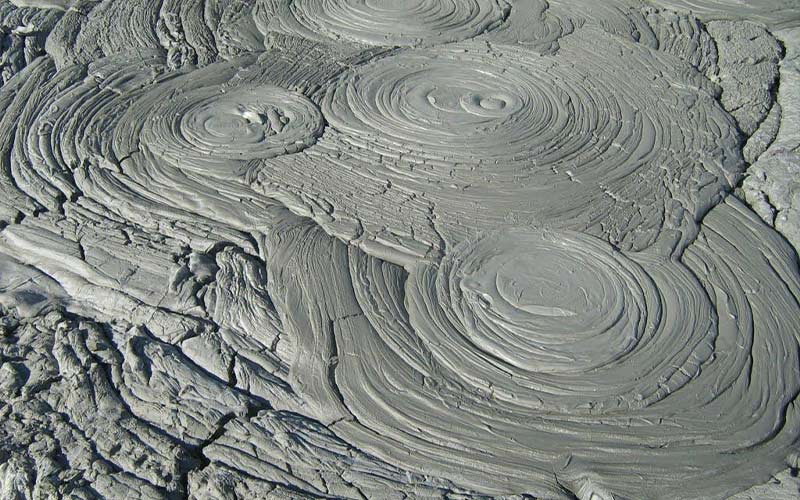 A natural occurrence known as Gel Afshan, or the "Mud Volcano," occurs when subsurface mud rises to the surface like a spring and creates a mound. As the second geopark in the Middle East, Chabahar's spectacular, unique, and exquisite mud volcanoes have the potential and advantages to become an international landmark.
The largest and most well-known active mud volcanic mountain in Iran is located in Sistan and Baluchistan, north of Kahir-Tonog Road (southern Kahir / Zar-Abad Road). Their mud volcanoes comprise minor mud volcanoes, one of which appears to be an active volcano at the time, and are situated 95 kilometers to the west of Konarak and Kahir Plain before Tonog Village.
The Best Of Western Iran
Here are some of the things to do in western Iran that you should visit: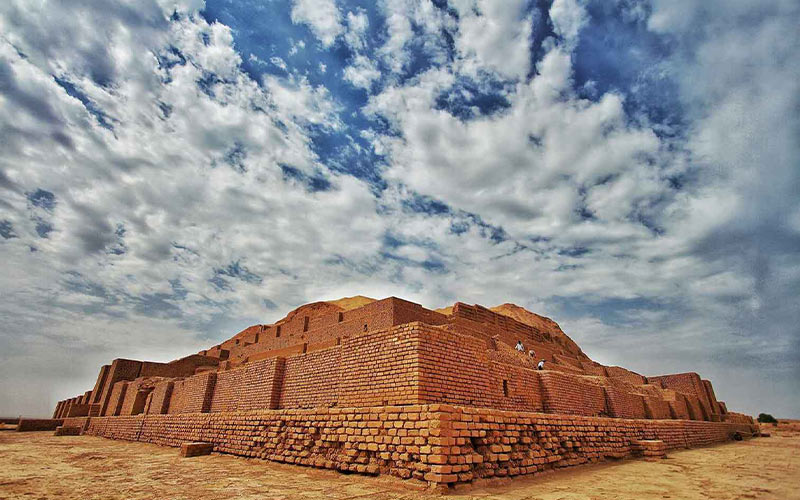 Traveling even further back into ancient Iran, to the time before the Persian Empire rose, is possible by visiting the Choqa Zanbil Ziggurat. The ancient Elamites constructed this enormous, tiered, pyramid-shaped structure.
Choqa Zanbil Ziggurat has dominated the arid terrain of Khuzestan province in southwest Iran for over three millennia, emerging from the desert like a gigantic, monolithic mirage.
This ancient complex of tiered walls, squares, chambers, and temples stands out from the crowd in an area brimming with World Heritage monuments. It is another treasure recognized by UNESCO. The well-preserved brick building, which was once five stories high and more than 100 meters long on each side, is supposed to have been topped by a very holy Elamite temple in the past.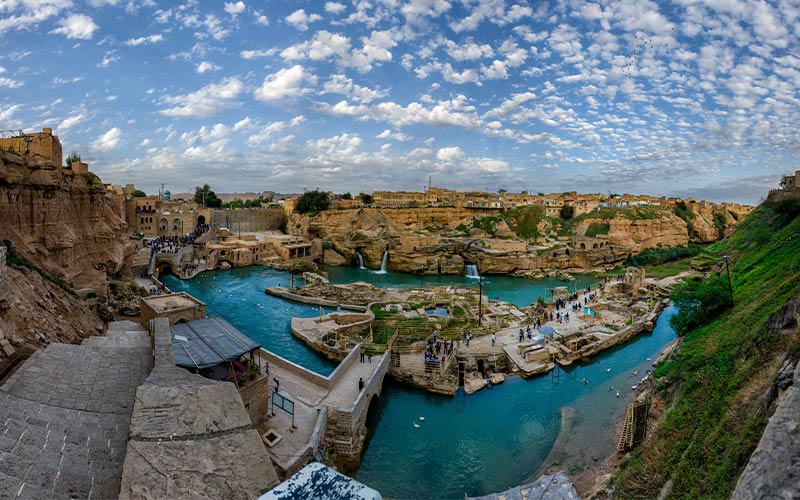 Since about the third century, the Sassanian-era monuments you can see now have been channeling water from the Karun River for irrigation and water mills. It is said that Valerian, a Roman emperor held hostage, and his slave army erected them. However, since the reign of Darius the Great, the inhabitants of this region have controlled the river and changed the appearance of this arid area to accommodate farming and gardening.
Grab a seat at a clifftop café, order some tea (and a shisha, if you like), and take in the view to fully appreciate the sheer size and engineering prowess of Shushtar's excellent historical hydraulic system, which is listed as a World Heritage site. It is adorable when it is lit up in the evening.
Bottom Line
Iran has beautiful architecture, including mosques with elegant tiled minarets and spires, delicate palaces, and beautifully landscaped gardens for strolling. Iranians value grace and sophistication, which is reflected in both their architecture and their manners.
Any ambitious traveler will have a memorable trip to Iran if they follow these locations and activities.
You can anticipate a warm welcome and more invitations to tea or dinner than you can handle. Make the most of these opportunities to learn more about this rich and complex country because they are an excellent opportunity to get to the nation's heart.
---
Share your story!
Comment below and let us know about your Experience.
Your story inspires others!