Iran essential travel tips
22 Jun 2022
BY

Behnaz Allah Vaisi
Things to Know Before Traveling to Iran (2023 guide)
Since 2019 and the Covid-19 outbreak, everyone has been impatiently anticipating borders to be open again and planning their next destination. For those who are tight on budget and time but wish to experience every type of climate and entertainment during their trip, including visiting sunny beaches, magical deserts, lofty mountains, historical sites and buildings, living with nomadic people, or even feeling the rush in crowded cities, traveling to Iran would be a suitable decision.
Everything That Travelers Need to Know Before Traveling to Iran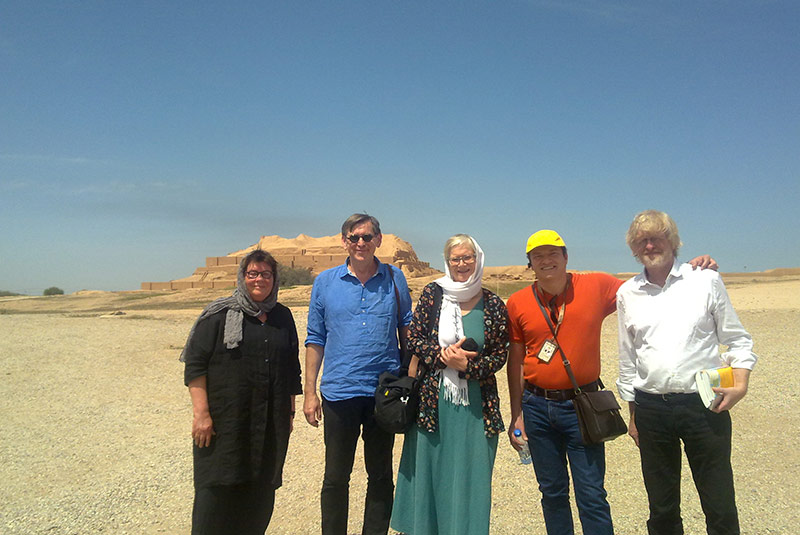 Iranians are pacifists and kind people. They are famous globally for being extremely hospitable and friendly to tourists and foreigners. They always do their best to provide the most memorable experience for their guests; no matter where the tourists travel, the hospitality is in the Iranian's blood. Similar to any other place in the world, there might be some unforeseen and unfortunate accidents while visiting foreign countries, such as facing pickpocketing, but it can be avoided if the traveler is fully aware of the surrounding environment and keeps their valuable belongings in a safe place.
In case of any unfortunate accident, tourists can call 110 to contact the Police or approach the closest police station or patrol. Before starting their trip, it is much safer if tourists design an exact plan and conduct comprehensive research to get familiar with the places they intend to visit. Unlike the propaganda and false information published by the mainstream media outlets against Iran, tourists are not in the exposure to terrorist attacks or other radical racist threats.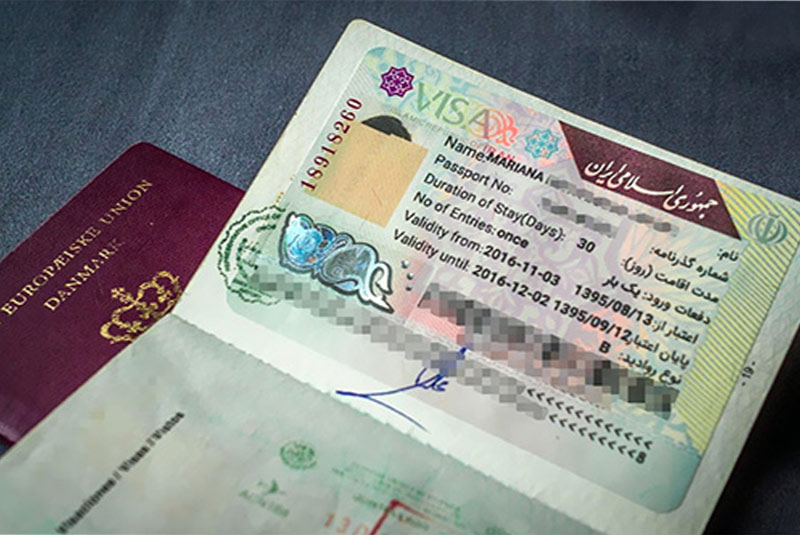 2.Iran Tourist Visa in 2022
According to the Iranian authorities, from October 2021, the country has been welcoming tourists to travel to Iran after the Covid-19 restriction and travel bans since 2019. Tourists can apply for a visa and acquire it conveniently if all the requirements are prepared and submitted accordingly. Below, is an introductory guide on the Iran tourist visa according to the latest official updates.
Travel to Iran Visa-free:
Almost every foreign nationality who travels to Iran needs to acquire a visa to enter the country; however, there are a limited number of nationalities who can travel to Iran visa-free, including Armenia, Azerbaijan, Bolivia, China, Syria, Lebanon, Egypt, Georgia, Malaysia, Turkey, and Venezuela.
Passengers from almost 70 countries are eligible for airport visas or on-arrival visas. The Visa Office of Iran's Ministry of Foreign Affairs has functioning units in some international airports across Iran. The following list includes the name of countries that are eligible for airport visas: Azerbaijan, Albania, Germany, Argentina, South Africa, Austria, Armenia, Uzbekistan, Spain, Australia, Slovenia, UAE, Indonesia, Ukraine, Italy, Ireland, Bahrain, Brazil, Brunei Belarus, Belgium, Bulgaria, Bosnia and Herzegovina, Portugal, Peru, Tajikistan, Thailand, Turkmenistan, China, Denmark, Russia, Romania, Japan, Singapore, Sweden, Switzerland, Syria, Saudi Arabia, Oman, France, Palestine, Cyprus, Kirgizstan, Qatar, Croatia, South Korea, Cuba, Kuwait, Georgia, Lebanon, Luxemburg, Poland, Malaysia, Hungary, Mongolia, Mexico, Norway, News Zealand, Venezuela, Vietnam, Netherlands, Yugoslavia, and Greece.
Important notes: Issuing airport visas might take hours longer than expected (in some cases, it takes up to 24 hours), or even the application might be rejected. To avoid these unwanted complications, foreign passengers are advised to apply for a tourist e-visa online through the ministry of foreign affairs website. It is recommended that passengers apply for an e-visa at least two days before their travel to Iran. Moreover, applicants can pay the required fees at the airport consulate unit upon arrival.
Iran airports that issue on-arrival visas:
IKA: Tehran Imam Khomeini International Airport
MHD: Mashhad International Airport
SYZ: Shiraz International Airport
TBZ: Tabriz International Airport
ISF: Isfahan International Airport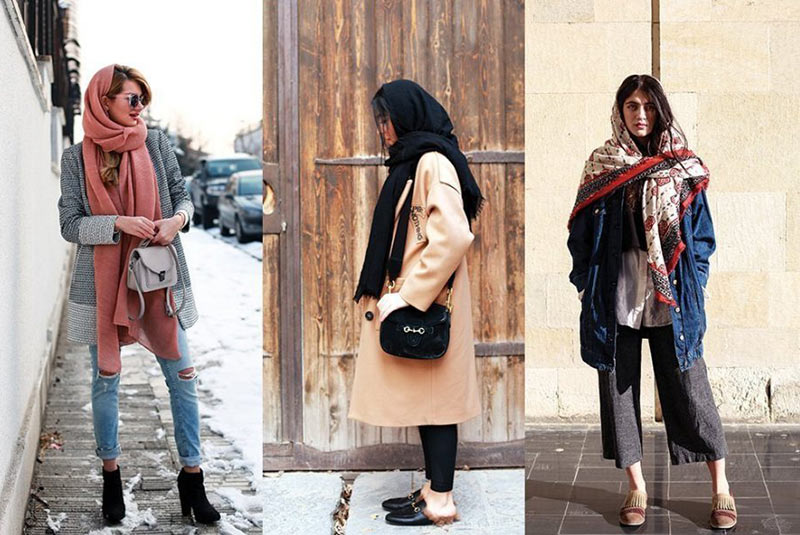 3.What Is The Dress Code in Iran?
There might be some unrealistic and negative images and perceptions regarding the dress code and outdoor apparel in Iran, but the truth is surprisingly different. As a general rule, people in Iran must obey the Islamic laws; and one of its main principles is regarding men and women dressing and covering their bodies. These rules are mandatory for Muslims, and they are applicable to passengers who travel to Iran, they are not as strict as reflected for foreigners.
The general dress code which applies to women in Iran to both tourists and citizens is as explained below:
All females above nine must cover their hair with a scarf or shawl. Also, they should wear a long blouse, jacket or a coat at least above their ankles along with a pair of jeans or trousers which has a full length.
Note: There is no obligation for women to cover their faces or wear Chador except for specific places such as holly and sacred shrines or mosques where visitors must wear Chador over their clothes to cover their bodies entirely. Female tourists are not observed as strictly as Iranian females are; therefore, tourists can visit Iran without worrying about dress codes unless they are not following these above-mentioned primary guidelines.
Men's dress codes and laws are not as strict as women's, but it is not socially common and acceptable if men wear shorts in public areas.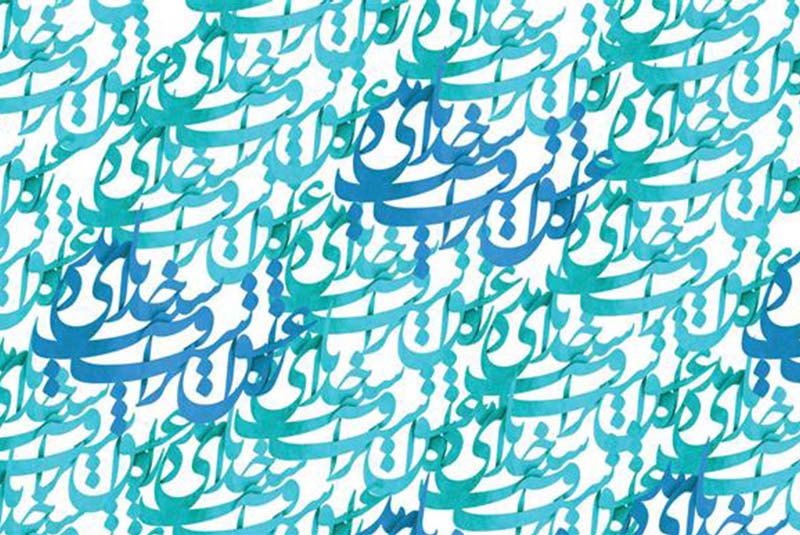 4.What Is The Language In Iran?
The official and main language that is spoken in Iran is Farsi. However, in some regions, other languages and dialects are spoken, which are derived from three major language families, including Indo-European, Altaic, and Afro-Asiatic. The second most spoken language in Iran is Azerbaijani, mainly in northwestern and western areas. Moreover, Kurdish is used in the west and some small eastern regions. Arabic is the predominant language in southern regions. In the north, Gilaki and Mazandarani are the spoken languages by inhabitants of these regions.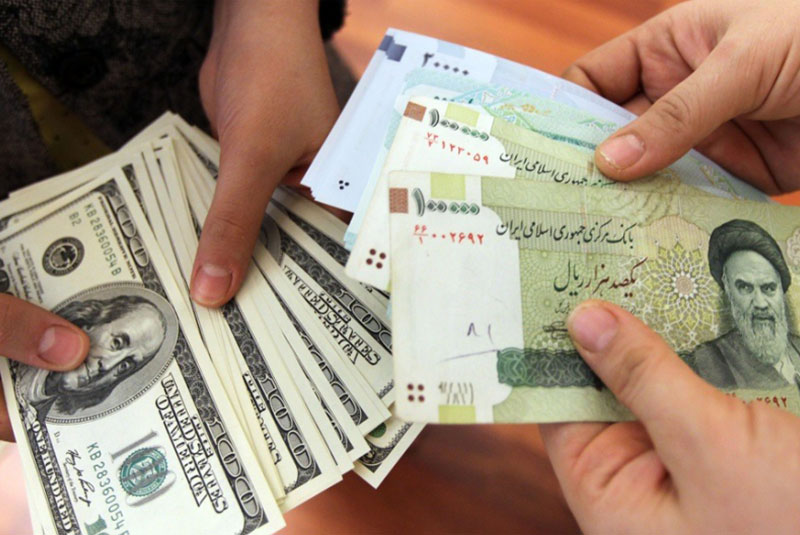 5.Currency in Iran
The currency system in Iran can be a little confusing for tourists at the beginning. The official currency in Iran (IRR), which is printed on the bank notes and other official documents is Rial. However, people in their daily transactions might use the word "Toman", which 1 Toman is equal to 10 Rials.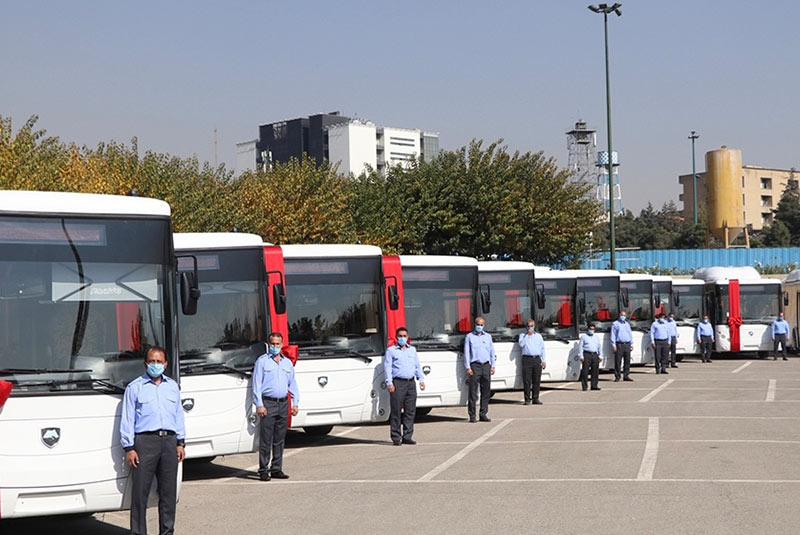 6.Public Transportation System in Iran
Only metropolises such as Tehran, Mashhad, Isfahan, Tabriz, and Shiraz have a metro system, but different types of transportation vehicles, including buses and taxis, are accessible conveniently in every city across the country. The public transportation system in Iran is significantly inexpensive and affordable, but it should be kept in mind that like any other metropolitan city in the world during rush hours, it can be crowded.
Note: The bus system in big cities such as Tehran has two types: Bus Rapid Transit (BRT), which commutes on exclusive HOV (High-Occupancy Vehicle) lanes a regular bus system, which can be found almost everywhere and transport passengers on the streets rather than HOV.
Airways, roads, and railways can do transportation across the country. Every province in Iran has an operative airport in its capital city, and railways transport passengers from north to south and west to. Furthermore, transportation via roads using buses is another convenient and inexpensive option. Passengers can easily go to the bus terminals in every city and buy their bus tickets. Those willing to use a faster way to travel between cities can find taxis in both terminals and related agencies to travel with.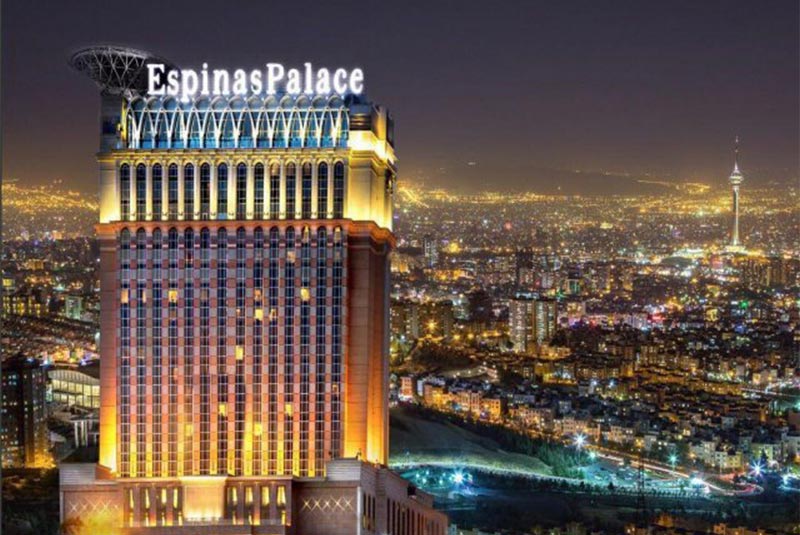 7.Hotel and Accommodations in Iran
The most recommended option to have a secure booking is to contact local travel agencies in Iran to book accommodations before arriving in Iran. Eavar travel agency is a certified and professional agency in Iran that offers high-quality tours and travel services, including visas, accommodations, flights, tour guides, domestic transportation, and other demanded services customized to the passenger's desire and need.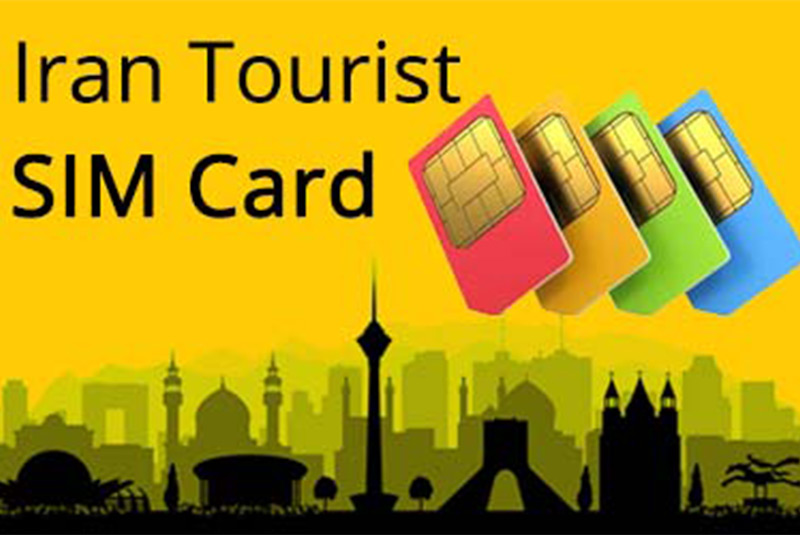 8.Sim Cards and Internet in Iran
Tourists in Iran can conveniently purchase and activate cost-effective sim cards. Three major operators that offer sim cards are Mobile Telecommunication Company of Iran (Hamrahe Aval), Rightel, Irancell. These well-known companies sell prepaid sim cards which provide internet as well as calls and text messages through different packages. Iranian sim cards can be purchased at international airports or in shops and branches of the operators mentioned above across the country. Tourists must register and activate their sim cards with their passport numbers.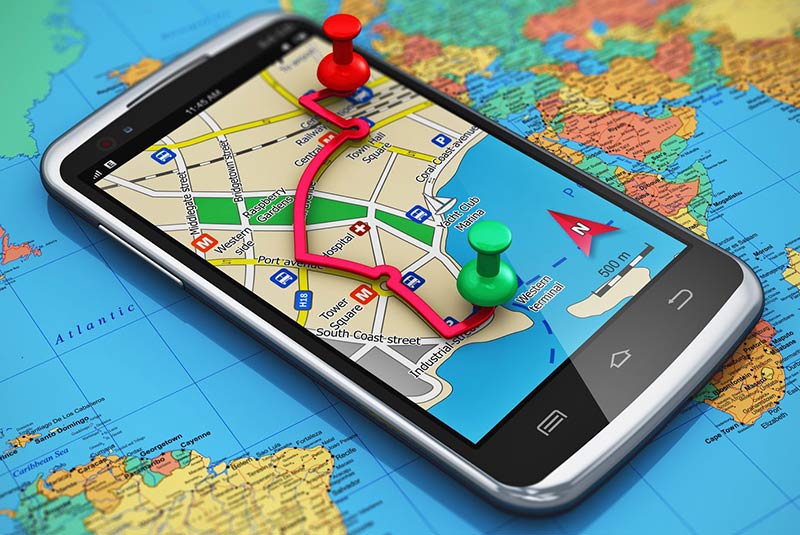 9.Navigation Applications in Iran
Google Maps can be considered as the most popular navigation app globally; it is functional in Iran as well as in other countries. People can find places in Iran on Google Maps easily.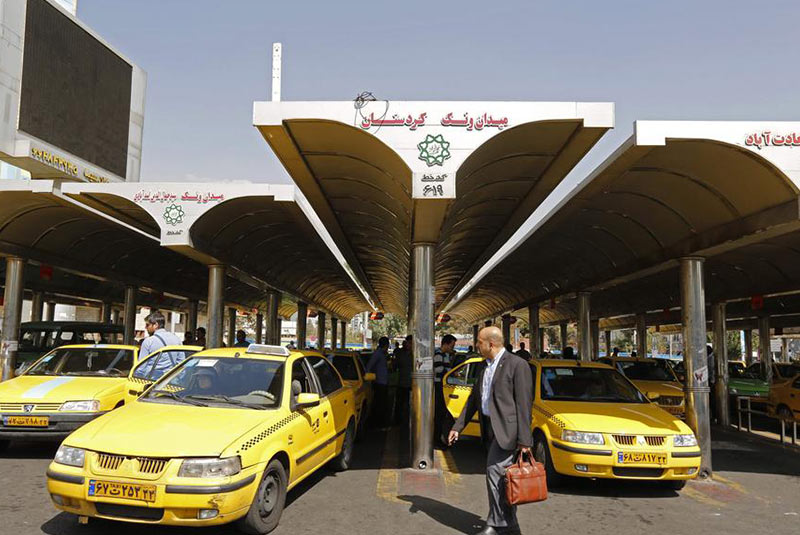 10.Taxi in Iran
People can take taxis through online applications or by asking taxi drivers who are passing the street or are at the taxi stations. Tap30 and Snapp are two popular applications in Iran where people can find the nearest taxis and take them. Moreover, the tourist unfamiliar with destinations and directions in Iran can simply ask the hotel or the accommodation's help desk to assist them with the process.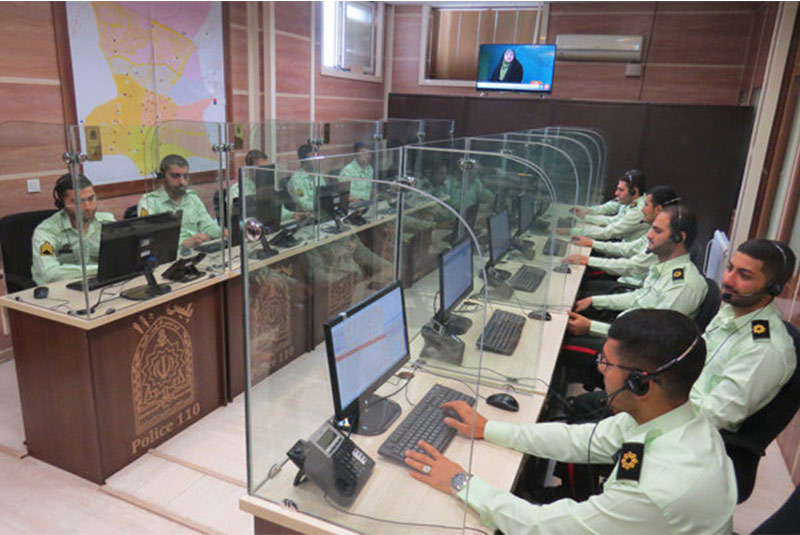 11.The Emergency Number in Iran
In case of any unwanted accident or issue in Iran, by calling 110 (Police Call Center), people can ask for help regardless of the type of the accident; Police can handle and manage all kinds of issues or accidents by contacting related centers.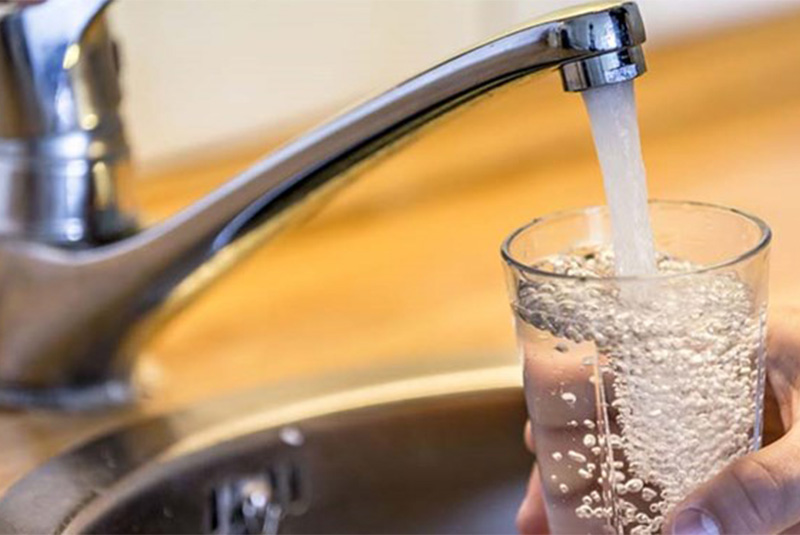 12.Tap Water in Iran
Tap water in Iran is safe for drinking, but in public places such as parks, it is advised to look for signs to ensure that the water is safe to drink.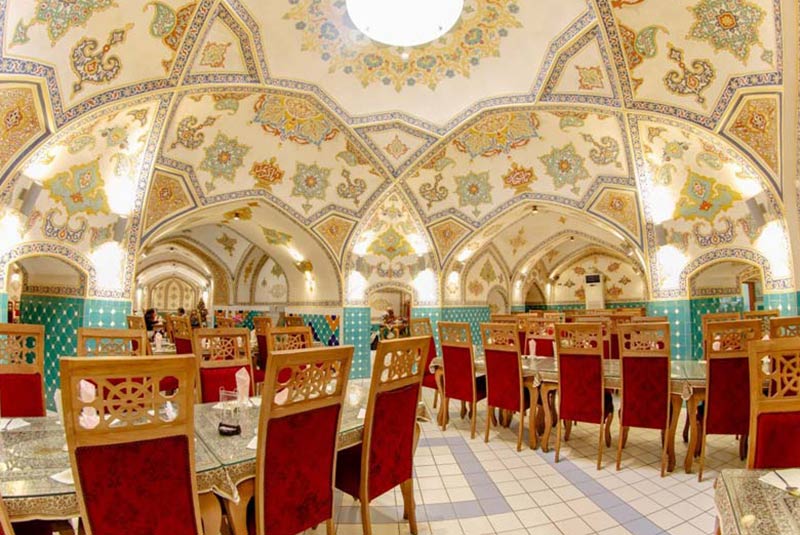 13.Restaurants in Iran
Iran has significantly diverse types of local foods and restaurants that can be found across cities or even rural areas. Moreover, those interested in tasting international foods and fast-foods can also discover beautiful places in Iran.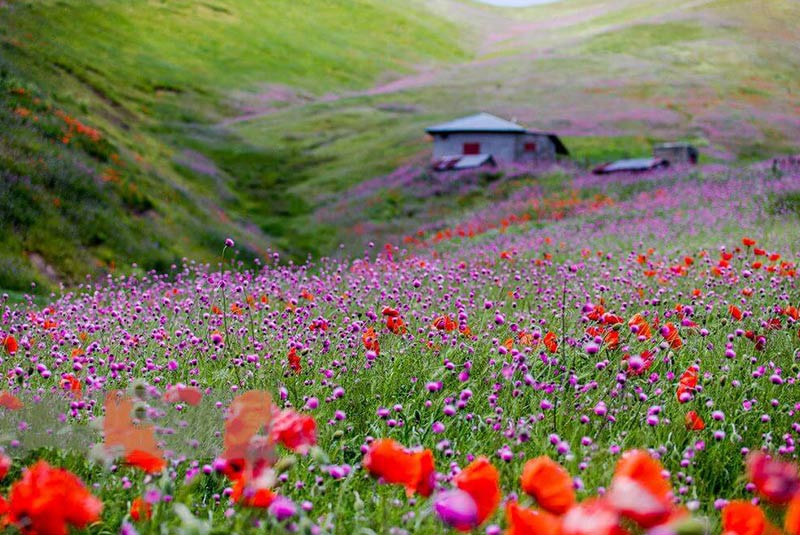 14.Best Time to Visit Iran
A specific time cannot be said since Iran is a four seasons country, and each season has its unique exquisiteness. Furthermore, it depends on the purpose of the visit and the target destination. To provide a general perspective about each season's period and climate, it can be mentioned that Iran is located in a dry climate and region, but during Spring, from March to June, the country is covered in green, and the weather is delightfully mild.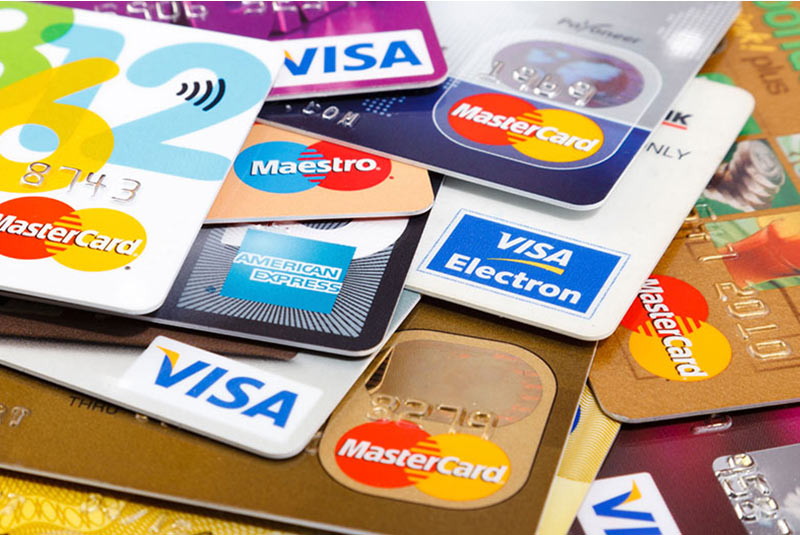 15.Debit and Credit Cards in Iran
Foreign and international debit and credit cards are not accepted in Iran; therefore, tourists should bring cash when traveling to Iran. Furthermore, foreign currencies should be exchanged for the Iranian Rial to be spent in the country.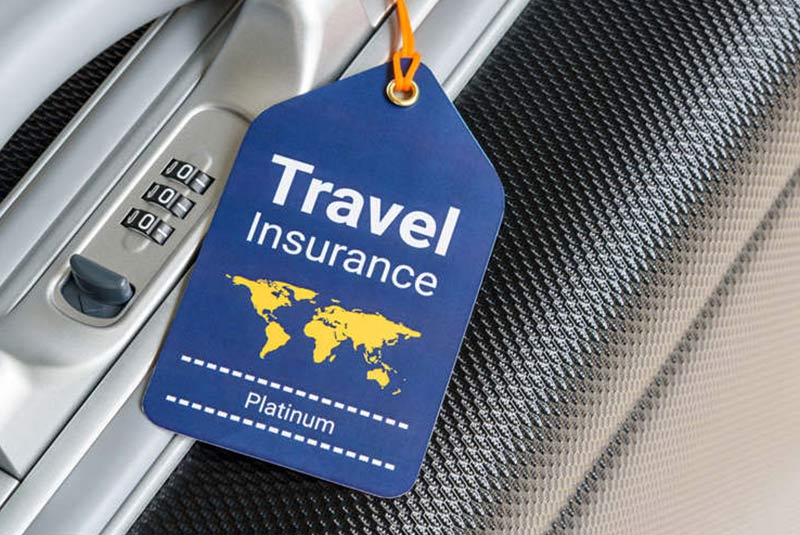 16.Travel Insurance
According to Iran's visa laws and regulations, one of the mandatory documents that the applicant must provide to obtain an Iran visa is medical travel insurance. The insurance can be issued by international or domestic insurance companies or purchased from travel agencies.
Tip: Issuing travel insurance is one of the services Eavar travel agency also offers.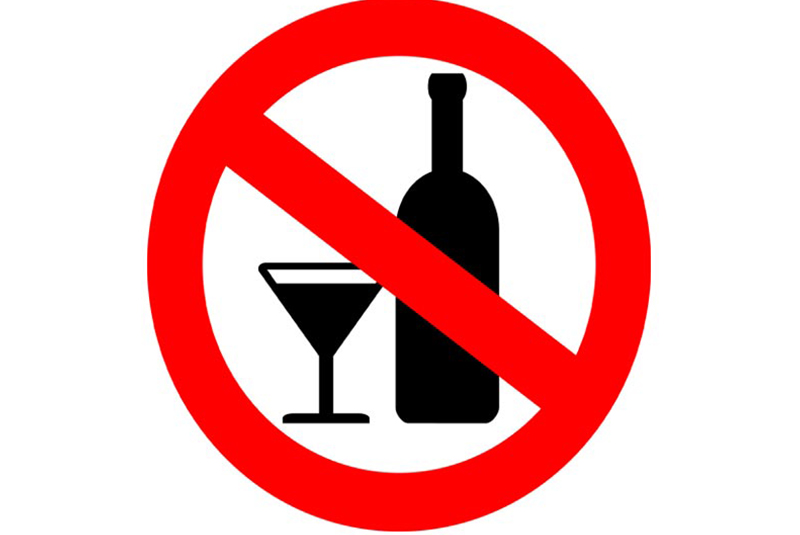 17.Iran Laws on Hijab and Drinking Alcohol
The hijab is mandatory for Iranian women and other nationalities who travel to Iran, regardless of their personal beliefs and religion. There might be some unreal images regarding the hijab and women's outdoor clothing in Iran. To clarify some false information and images, it should be mentioned that wearing a chador and covering women's faces when going outside is not mandatory. However, every female above nine years old should wear headscarves or shawls, long blouses covering their hands to the wrist, and trousers, jeans, or skirts covering their legs to the ankles.
Another regulation of the country is regarding drinking alcohol in Iran. According to the Islamic laws drinking alcohol is forbidden; therefore, any alcoholic beverage with any percentage of alcohol content is not allowed.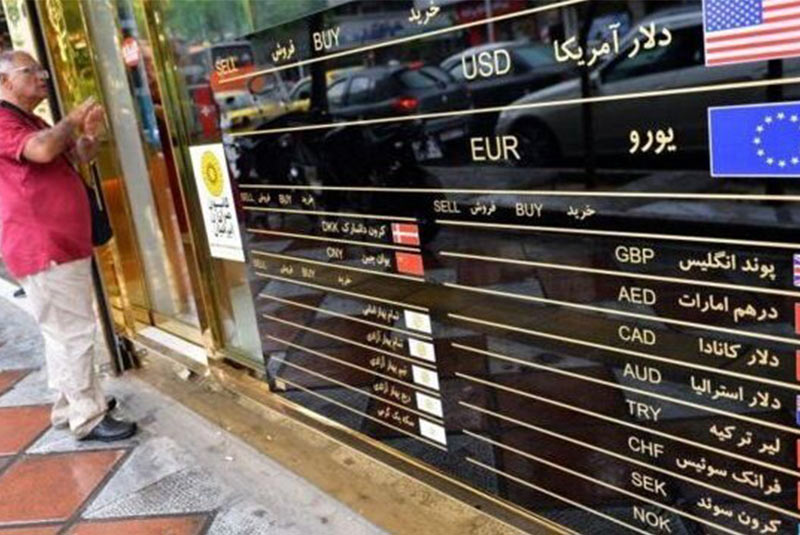 18.Foreign Exchange Rates in Iran
First and foremost, please do not check IRR exchange rates on Google. When traveling to Iran, tourists can exchange their currency for the Iranian Rial in exchange offices similar to any other destinations worldwide. However, it should be mentioned that there are two exchange rates in Iran; the official rate can be found on Google and is only for some limited and specific purposes, such as exporting essential goods.
Another exchange rate that shows the open market's rate and exchange offices refer to that is the real exchange rate for which tourists can exchange their currencies based on that.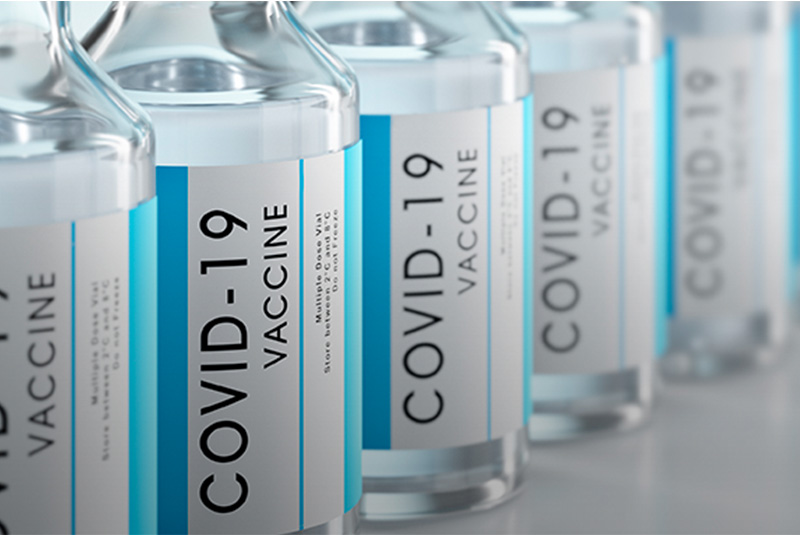 19.Covid-19 Rules and Restrictions
Almost all the Covid-19 travel restrictions have been lifted in Iran, and vaccinated tourists are welcomed to visit Iran, but passengers are recommended to carefully investigate the latest updates on the Covid-19 before traveling to Iran.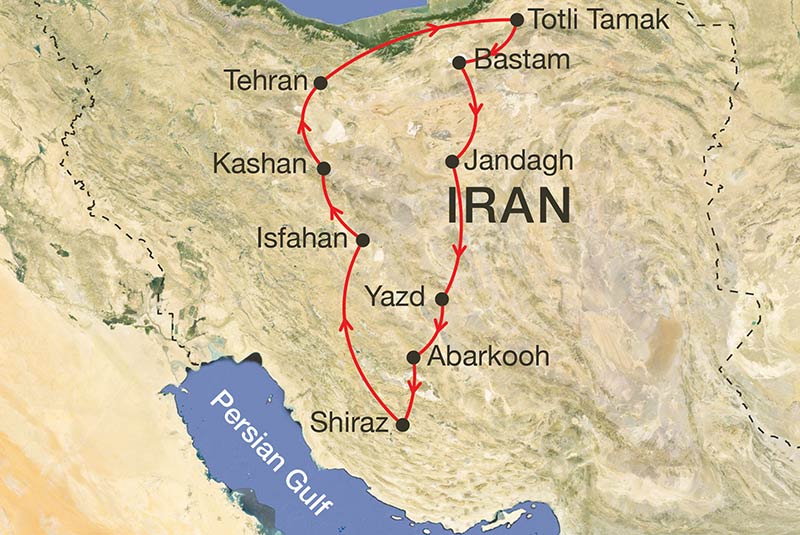 20.Iran Tours and Travel Package
Eavar offers an extensive list of Iran tours and travel packages. Tourists can simply purchase prearranged tours or ask the agency to customize their travel to Iran. Eavar's professional experts can customize passengers' travel and offer various itineraries according to their desire.