Iran Travel Tips
14 Sep 2022
BY

Arash Morshed
Iran Visa 2023 - 24
Iran's borders were formally opened to visitors in October 2021.
Travelers are required to have a negative PCR test performed up to 96 hours before arrival and to be completely immunized with an authorized vaccination (certified by the WHO).
Some tourists may find the process of obtaining an Iran tourist visa to be confusing and stressful due to the numerous considerations and a few exclusions. The Iranian government is attempting to simplify the Iran visa rules and streamline the application procedure for a variety of nations, nonetheless.
In this blog post, you will learn everything about Iran visa application, Iranian visa 2022 requirements, Iran visa types, and so many other details regarding visas for Iran.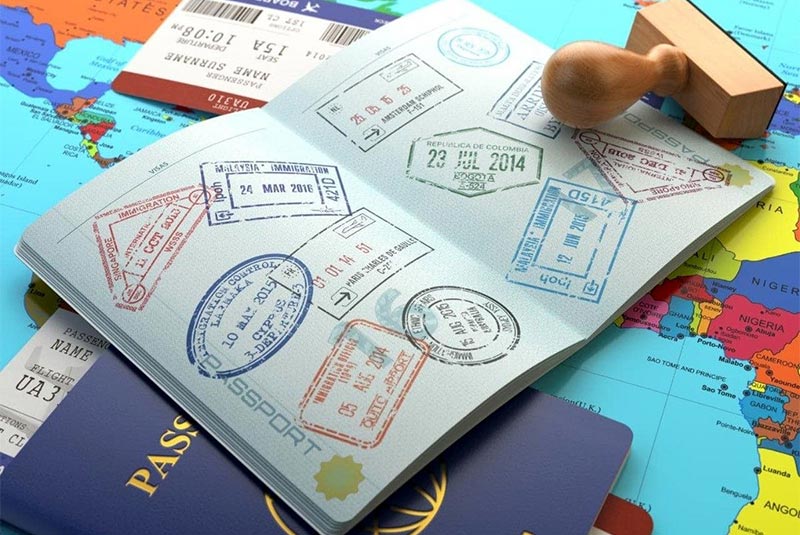 Iran Visa Types
For foreign citizens, a visa is a permit to enter Iran for a brief length of time that Iranian Embassies and Consulates General abroad provide after getting Ministry of Foreign Affairs clearance. There are different types of visas:
1. Entry Visa (Type A)
Visa for foreigners with an invitation letter from a ministry, government agency, business, or nonprofit organization for the purpose of negotiating, signing a contract, installing new equipment, etc.
You can apply for this visa for Iran if you are:
Members of the academic and cultural faculty and researchers
Common Carriers, moving both persons and cargo
Officials, participants in politics and the economy, artistic and athletic groups, international organizations, and experts
Internationally renowned business people and specialists
The personnel and affiliations of the United Nations
Family members of foreign nationals living in Iran
2. Tourist Visa (Type B)
A Tourist visa is a visa required for foreign nationals planning a vacation trip to Iran.
3. Pilgrimage Visa (Type C)
Iranian holy sites and religious places require a visa for pilgrims from other Muslim countries.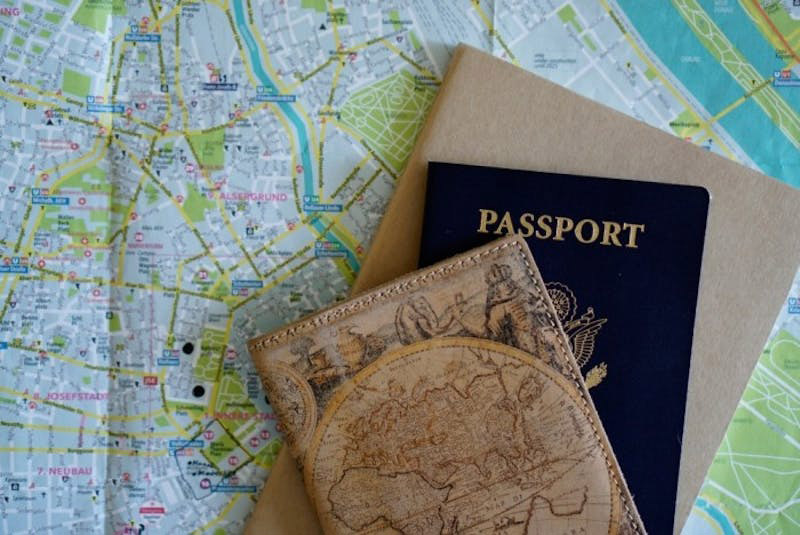 4. Diplomatic (Type D) and Service (Type S) Visa
Visas are required for all holders of diplomatic and official passports and for travel.
You can apply for this type of visa if you are:
Temporary personnel working in Iranian diplomatic, consular, and international organization offices
Owners of official or diplomatic passports who are participating in conferences, apprenticeships, and cultural and educational programs
Holder of official or diplomatic passports traveling for tourism or religious purposes
Guest of a diplomat or an office employee who is resident in Iran
5. Education Visa (Type E)
Iranian visa for international students and religious academics.
You can apply for an education visa if you are:
Student (in school or university)
Researcher
6. Temporary Work Visa (Type F)
Visa is required for foreign nationals planning to work in Iran.
You can apply for this type of visa if you are:
Skilled Personnel
Engineer
Experts in the medical, industrial, and other fields as such
7. Transit Visa (Type G)
A visa that enables people from other countries to transit to Iran without intending to stay in Iran.
8. Media Visa (Type H)
Visas are required for members of the foreign press, such as those who work in radio, print, or internet media, as well as film directors and producers. Coming to Iran to practice their line of work.
You can apply for this visa if you are a:
Movie director
Cameraman
Reporter
Movie Producer
9. Investment Visa (Type I)
Visa is required for international investors whose investment authorization has been authorized by Iran's Organization for Investment, Economic, and Technical Assistance.
Marital Visa (Type M)
This type of visa is for foreigners who marry Iranian women and their children.
10. Medical Visa (Type T)
Visa for foreigners who want to enter Iran for medical reasons and have already gotten a letter of clearance from one of the accredited medical facilities.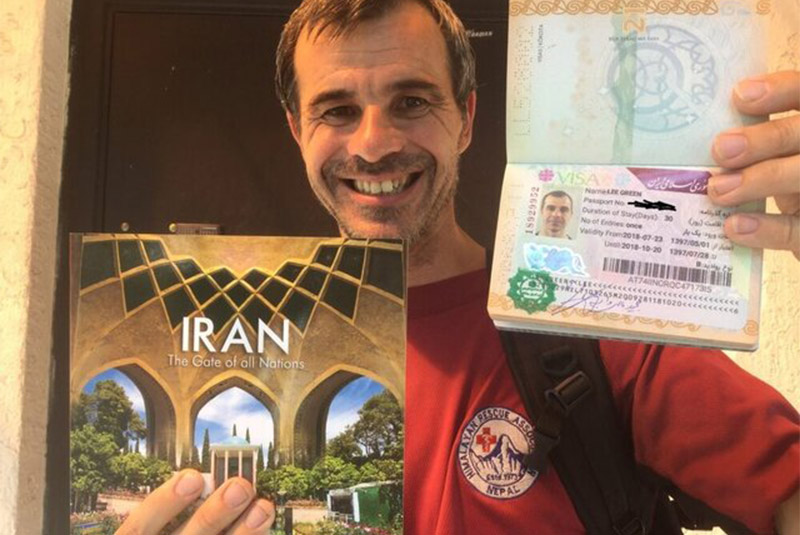 Iran visa free countries 2022
Because only eight nations may enter Iran without a visa, it is most certainly impossible for you to do so.
These nations are:
Turkey (90 days)
Armenia (90 days)
Venezuela (15 days)
Malaysia (15 days)
Azerbaijan (30 days)
Syria (90 days)
Bolivia (30 days)
Georgia (45 days)
Egypt (20 days)
Lebanon (30 days)
China (21 days)
You must pay for your Iranian visa in 2022 if you don't have a passport from one of the listed above countries.
But the good news is: There is an exception!
All nations qualified for a VOA (Visa on Arrival) who travel through Kish Island are granted a 14-day free Iranian visa 2022 if they stay in Kish.
You might ask, who would want to fly to Iran merely to stay in Kish? The thing is that a lot of European immigrants who live in Dubai or Doha travel to Kish for the weekend.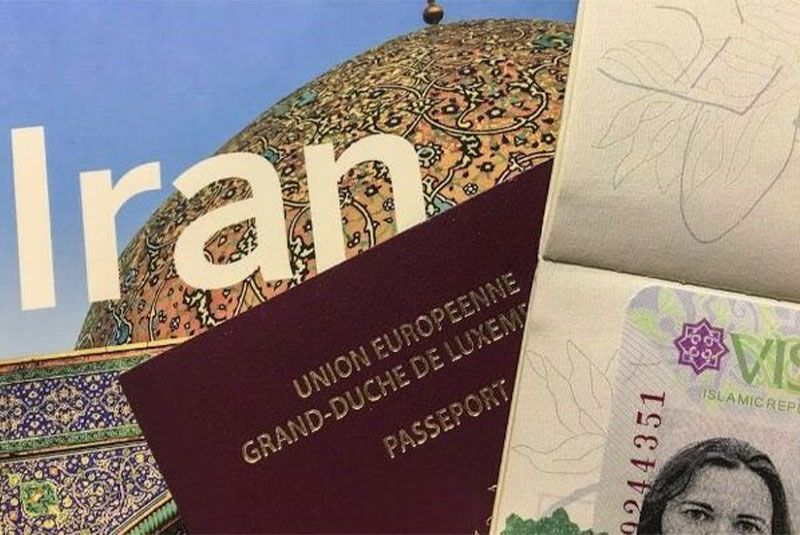 Iran Visa for Pakistan
Pakistani nationals must get a tourist visa to enter Iran. The typical length of stay is 30 days, and the visa expires in 3 months. The applicant must be present when requesting a tourist visa for Iran. A total of 11 papers are needed to apply for an Iran tourist visa. Additionally, you may get advice from other travelers.
Conditions of Iran Visa for Pakistan
A visa interview is required for certain applicants. However, some may be eligible for visas without one. Wait until your application has successfully completed all necessary steps, which should take ten business days.
The visa application procedure cannot be finished until you attend an interview with a consular official, if required, at the embassy or consulate where you apply.
The notification of filing for an e-visa should be printed out and kept. This screen will pop up when you submit your online visa application and successfully complete the email verification process.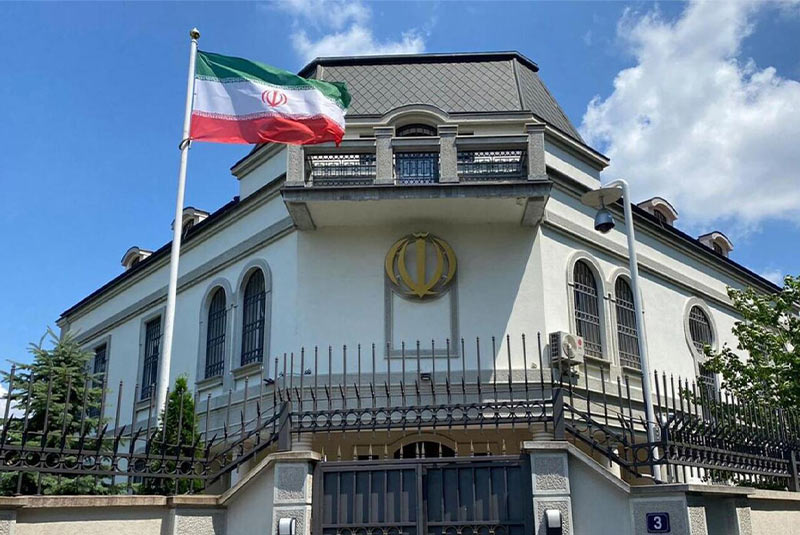 Iran Visa Online - How to Get the Iranian Visa 2022
Contrary to popular belief, obtaining a tourist visa for Iran is a straightforward process. There are certain prerequisites and safety measures to follow before applying, but we will review everything in this part.
The Iranian Ministry of Foreign Affairs (MFA) developed a website where you can submit your visa application in 2017.
Before the epidemic, obtaining an Iran tourist visa was simpler because many nations could do so when they arrived at any international airport in Iran. Tourists had to submit to a few requirements, such as a return ticket and a hotel reservation for the first several days. Even so, the process was still pretty straightforward simply appear at the Iranian airport, speak with the border official, and pay the required costs for an Iranian visa.
In October 2021, they reopened for tourists, and a few things have been updated. All visitors to Iran are now required to apply for visas beforehand by the Iranian government. It need not be the actual visa but a streamlined form known as an E-Visa (meaning an online visa). According to the government's official website, you can apply for it up to two days before traveling.
You need a code, essentially a letter of invitation from a travel operator, to obtain your Iran tourist visa in advance.
You can pick up your visa from any embassy or airport when you have this code.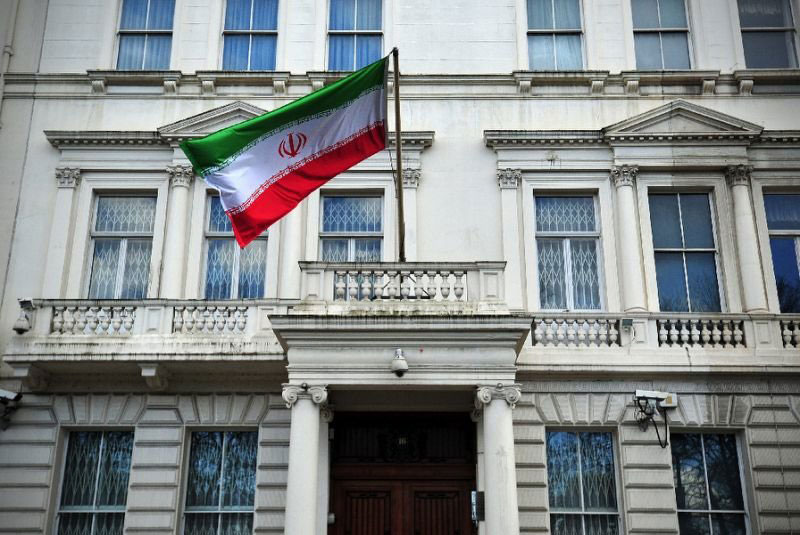 How Can I Receive My Iran Visa Code?
Several companies can give you this code, as you could expect. You should be aware of the following in relation to the Iran visa code:
The code is only usable for one month; thus, you have one month to pick up your visa.
Timing: it just requires 1 to 3 working days.
If you intend to enter Iran by land, you must pick up your visa at the embassy; you must specify which embassy when applying since the company will deliver the code to that location.
The cost of an Iran tourist visa code is around 29 EUR.
You must specify the airport you will be landing if you fly to Iran. Once you get to the airport, all you need to do is to pick up your visa from the Visa Issuance office in the airport.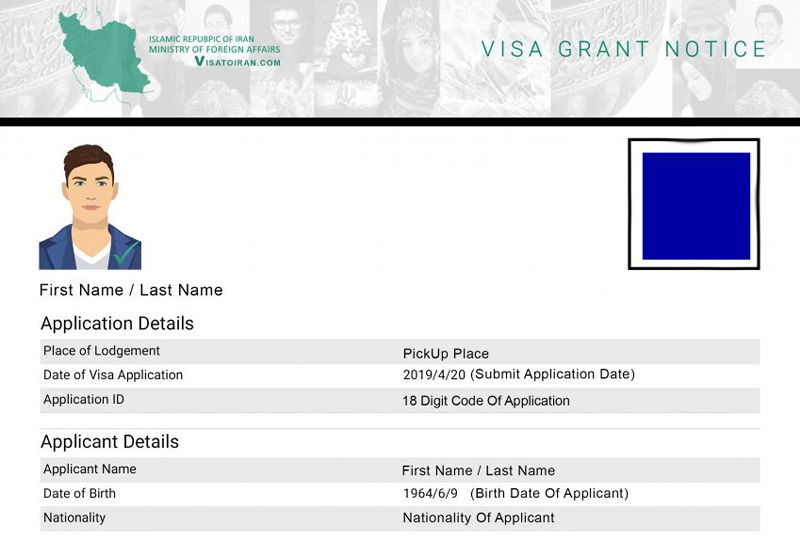 Iran Visa on Arrival (VOA)
Although obtaining a visa on arrival at the Tehran airport is still doable, recent travel reports (2022) have indicated that some airlines may demand it in order to board you. Many tourists have been really surprised by this, mainly because, theoretically, you may still get your visa when you arrive in Iran. Thus, because of these complications, in order to avoid any problems, our recommendation is to get your Iranian Visa 2022 in advance.
In general, at several international airports in Iran, anybody may obtain an Iran visa on arrival except for citizens of the below countries:
United State
United Kingdom
Canada
Pakistan
Afghanistan
Colombia
Somalia
Bangladesh
Jordan
Also, note that Israel's citizens are not allowed to enter Iran. The MFA states that a visa will be issued if there is documentation in your passport and it has been more than six months since your previous travel to Israel. But this cannot be reliable, so we suggest having your passport renewed if you have any proof.
Note: No longer does Iran stamp passports. They give you a different sheet of paper as an alternative. However, remember that you will receive a full-page stamp if you want to extend your Iranian visa until 2022.
Almost all nations can obtain an Iran VOA (Visa on Arrival) through one of Iran's six international airports, according to the most recent regulations of the Iranian MFA (as of June 2019):
IKA: Tehran Imam Khomeini International Airport
GSM: Qeshm International Airport
ISF: Isfahan International Airport
KIH: Kish International Airport
SYZ: Shiraz International Airport
TBZ: Tabriz International Airport
MHD: Mashhad International Airport
BND: Bandar Abbas International Airport
AWZ: Ahwaz International Airport
BUZ: Bushehr International Airport
LRR: Lar International Airport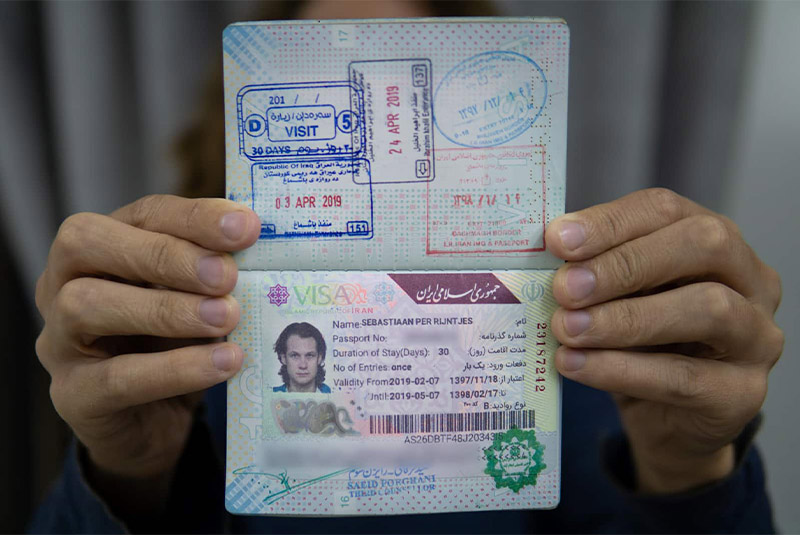 Iran Visa Application: How to Apply For an Iranian Visa 2022
The Iran visa application process is quite simple, and the entire thing may be done online.
Iran Visa Requirements
Iran tourist visa requires you:
Hold a passport that is still valid for at least six months;
Two passport photos
Iran Visa application form
Being a citizen of one of the nations that may obtain an E-Visa for Iran includes most Europeans and other nationals.
Describe in detail your travel plans to Iran;
The Iranian Ministry of Tourism reserves the right to request additional records and information if necessary. It is important to note that even though they ask for at least two days' notice before applying for an E-visa, We highly advise giving yourself at least 10 days. Being careful is usually a good idea because Iranian laws might be a little unclear.
Keep in mind that you must be dressed appropriately to enter the country: Men must cover their legs, and women must cover their arms, legs, and their hair.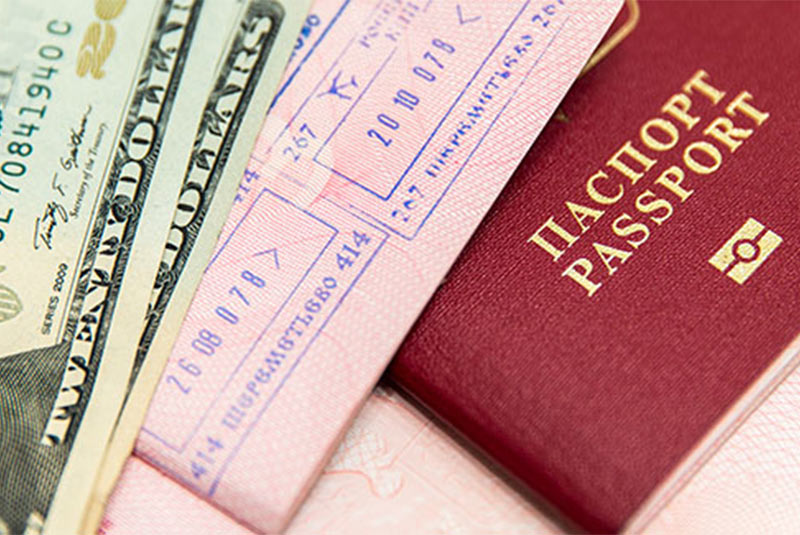 iran visa price 2022
Depending on your country of citizenship, the fee of an Iranian visa in 2022 ranges from €70 to €80.
For example:
For Australia: 145 EUR
For Europe: 75 EUR
For Brazil: 80 EUR
Iran Visa Online Problems
The e-visa's main benefit is that it is somewhat less expensive, but applying for one takes a long time, and most of the time, it is useless. Most tourists claim that the status of the visa verification is still pending for several weeks.
We really heard from a few travelers and readers who said their application was rejected without any more explanation, proving that the E-Visa system may be pretty untrustworthy. Therefore, we advise anyone who wants to be more comfortable in the application procedure to apply for the Iranian E-Visa through a local organization. Since most debit and credit cards in the world are issued by American companies like Visa, Master Card, American Express, and so on, you presumably already know that you are not allowed to use any of them because of the sanctions. Some local online travel companies have begun to operate due to the recent increase in Iranian tourism.
After the approval of your Iranian Visa 2022, you have the below choices:
To collect it at the closest Iranian Embassy
Receiving it at your place (costs on your own)
Alternatively, you can pick it up when you land in Iran. In this situation, you will receive a formal email letter confirming the approval of your Iranian visa for 2022, and with this document, you can board the plane without issue.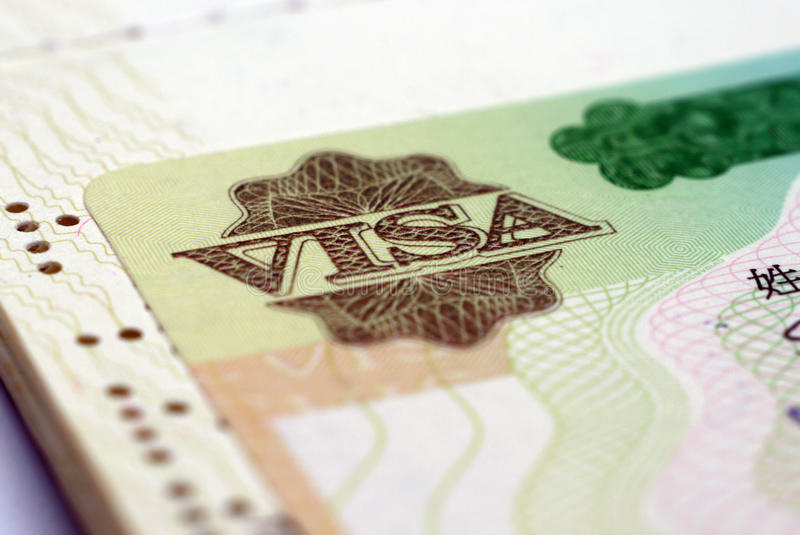 How to apply for an Iranian Visa 2022 in the embassy?
You may always apply for a visa through the Iranian Embassy if you're still hesitant to do so online. The procedure is a little bit more time-consuming because they require more paperwork than they did for the E-Visa; however, it is still an option!
Note: Don't reserve your lodging for the duration of your trip if you want to get a real taste of Iranian culture. You'll most certainly receive an invitation to stay the night somewhere soon. Don't think twice! The most excellent part of the journey is when you get to know Iranians for who they really are.
To Iran, Travel Insurance Is Required
Having travel insurance is one of the criteria for entering Iran. Because of sanctions, you cannot get international travel insurance that will provide coverage within Iran (even if you already have one policy covering travel globally).
This is not a problem, though, since you can get one just as soon as you get to the Iranian airport. The immigration officer will guide you to where you may get travel insurance for Iran, which costs €14 for 30 days. Thanks to this insurance, you have the right to use any hospital in Iran, public or private.
You may get your travel insurance to Iran in advance for the same amount or even less if you want to have everything organized beforehand to avoid dealing with bureaucrats once you arrive at the airport.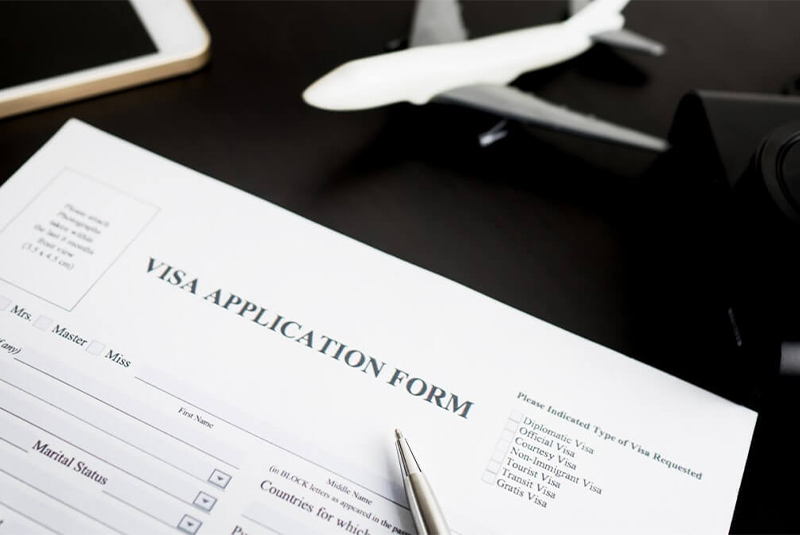 Validation of Iran Tourist Visa
Anyone visiting Iran should typically be able to get a one-month visa, whether they enter through an airport or overland.
How to Extend the Iranian Visa 2022 in Iran?
As aforementioned, a visa for Iran issued at the airport permits you to have a 30-day stay. You may extend it for an additional 30 days if you fall in love with Iran and want to remain longer. The extension cost is around US$16.
Iran Visa Requirement to Extend Your Visa
Documents required in Iran to extend your visa are as below:
Your passport
A copy of the passport and the visa
Two 3×4 pictures
Note for women: Bring a photo of yourself with a hijab and please cover your hair!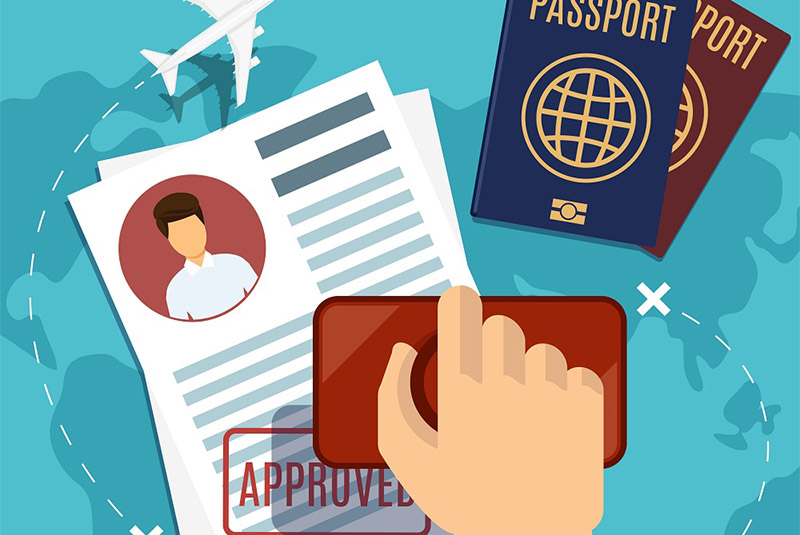 When to Apply In Advance for an Iranian Visa 2022 to Iran you may ask: Why should you obtain a visa in advance if you can obtain one upon arrival?
Here are the reasons:
You Don't Want To Spend Many Hours Waiting At The Airport.
You can enter the nation immediately if you already have an Iranian visa in 2022. On the other hand, the VOA procedure typically takes two to three hours; however, it might take as much as six hours for certain people.
If your Nationality Is Either American, British, Or Canadian, you will need to work with a tour operator to secure your visa since, as mentioned before, these nations are not eligible for a VOA.
You Arrive In Iran By Land;
You must apply for your visa in advance if you are traveling from Afghanistan, Iraq, Turkmenistan, Azerbaijan, Pakistan, or Turkey. Although a VOA exists at the border in Armenia, there are instances of recent attempts to enter the Armenian border without obtaining a visa, so don't entirely rely on the VOA there.
To Make Sure That You Get The Iranian Visa 2022;
There have been stories of passengers claiming that their VOA was denied because they did not have a ticket for a return trip, the authorities couldn't reach their host, or for any other reason. Although the number of persons in this condition is very tiny, there may still be minimal risk. Get your Iranian visa in 2022 in advance if you want to avoid any risks.
Bottom Line
Although most tourists think that getting an Iran tourist visa is rather difficult, the Iranian government is working to make it simpler for citizens from other countries who want to visit this beautiful country.
Except for those residents of a few nations who are free from visa requirements and those who may receive visas on arrival, all foreign people must apply for entrance visas before traveling to Iran.
We recommend applying for an Iranian visa in 2022 in advance to avoid any problems.