Iran Tourist Attractions
06 Sep 2022
BY

Shah Izadipour
 Famous Cities of Iran, Must-See Cities in Iran
Owing to Iran's geographical location, every single part of it has exclusive beauty; in this article, there is a list of the top 20 famous cities of Iran that every traveler must visit.
What do you expect from your trip? Do you want to have a rest? Are you a fan of food and want to try new flavors? Would you like to visit historical places and museums or spend time in pristine nature? Do you want to see different species of animals, as well as experience different types of entertainment related to all seasons? Are you fond of participating in completely different ceremonies? Would you like to meet new kind people and make friends with them? Iran is the best destination for all your desires.
Top Famous cities of Iran
Due to its geographical location, Iran is a country with four seasons. In other words, you can experience all four seasons whenever you travel to Iran. In addition to its weather, it has a variety of nature such as mountains, lakes, seas, rivers, deserts, and forests, all of which are unique with their own animals and can attract tourists like a magical land. It gets even more interesting when you realize that all of these are only a few kilometers apart.
Furthermore, Iran has this diversity in its culture. Every city in Iran has its own culture, which is somehow very different from others. Meanwhile, each one is so engaging; for instance, depending on the culture as well as regional and local ingredients, it leads to its own distinctive local food. On top of that are the very kind and friendly people of Iran who all are hospitable and welcome tourists kindly. If you are keen on experiencing a completely different journey, let's plan your trip to Iran by imagining Iran as a sitting cat based on its shape on the map. First, we go next to the cat's stomach.
1. Isfahan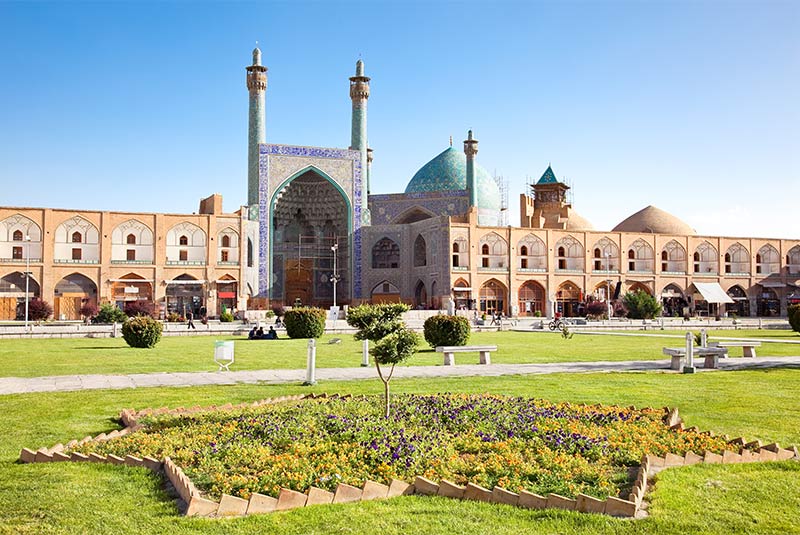 Isfahan, the metropolis after Tehran and Mashhad in Iran, is known among Iranians as half of the world due to its attractions and beauty. As it is mentioned, Isfahan is located on the cat's stomach in the center of Iran. Naghsh-e Jahan Square is the most important and famous as well as attractive place in Isfahan and is full of tourists most days of the year. This square consists of two mosques, a bazaar, and the Ali Qapu mansion. The court in ancient times was a polo (Chogan) field, an old Iranian game. The beauties of this square capture and create a pleasant feeling for everyone who walks in there. It is noteworthy that Naghsh-e Jahan Square, Jame Mosque, Chehel Sotun, and also Chogan are all of UNESCO's World Heritage Sites.
When you go to Naghsh-e Jahan square, try salty Dough with sweet Gushfil at the Chah-e Haj Mirza Tea House, a local evening meal at a quaint traditional place that is full of antiques. Besides Dough and Gushfil, try Khoresh Mast (made of yogurt, lamb, and saffron) and Biryani (made of lamb) of Isfahan, which is all Isfahanian delicious dishes. It is worth mentioning that Isfahan has been one of the oldest capitals of Iran for many years; the most critical era goes back to the significant Safavid era, and most of the architecture belonging to the historical places of Isfahan is related to that period. Moreover, Isfahan is famous because of its river, Zayandeh Rood, which is now dry most of the year. Due to the exisctence of this river, many beautiful bridges have been constructed, all of which are spectacular such as Si-o-Se Pol and Khaju. In the evenings, the people of Isfahan, along with tourists, gather on them to have a good time together.
Moreover, another attraction of Isfahan is the Jolfa neighborhood, an Armenian district with a different urban planning and many beautiful churches that are so stunning. For instance, the Vank Cathedral, the most famous church in Iran, and its fine artistic and architectural features make it unique. Isfahan is the best choice for buying souvenirs as it has many kinds of handicrafts, such as Khatam, which is a complicated and so beautiful art and expensive as well. Also, there are Ghalam Kar and Mina Kari handicrafts. Apart from these, there are Gaz and Poolaki of Isfahan, which is famous sweets.
2. Shiraz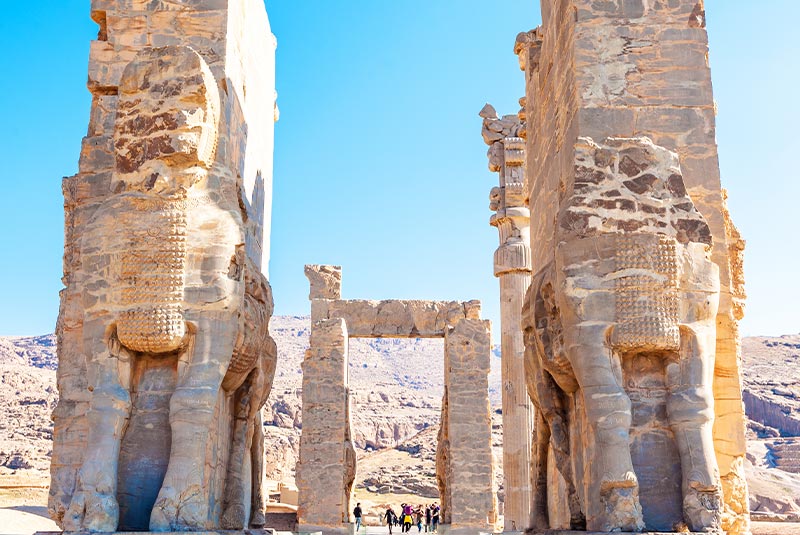 Another important city in Iran is Shiraz, one of Iran's oldest capitals and is located on the left hand of the cat on the map. Many elements of its time as the capital still remain, such as the legendary Persepolis. The climate of Shiraz is excellent; it has its own beauty in all seasons, but spring, or in other words, April, is the best time to travel to this beautiful city and visit its attractions. Also, during this season, Shiraz is very crowded, and many tourists travel there to enjoy its natural scenery along with the fragrance of orange spring in the green gardens of Shiraz. Its people are so cheerful as well as friendly and hospitable. Besides, this city is really alive, its people hold many ceremonies, for example, for weddings, they celebrate for 5 to 7 nights, which are so interesting. In Shiraz, you can feel free to communicate with its people and participate in their ceremonies. Following, tourists who are fond of food should know that Shiraz is famous for its Kalam Polo (main ingredients are cabbage and rice) with Shirazi salad (a mixture of small pieces of tomato, cucumber, and onion with special spices) and pickles.
Shiraz is full of all kinds of attractions, especially in terms of history and historical places. The tombs of Hafez and Saadi, who are the most famous Iranian poets, are located in Shiraz. Furthermore, many of its attractions, such as Perspolis and Pasargad, as well as Eram Garden, are on the list of UNESCO. Moreover, outside of Shiraz, you can find a variety of resorts. Also, considering the Qashqais, who live around Shiraz and are one of the most important tribes of Iran, you can visit the nomads and even experience their life. Most tourists plan to stay in Shiraz for at least one week, and this city is one of their main destinations.
3. Kashan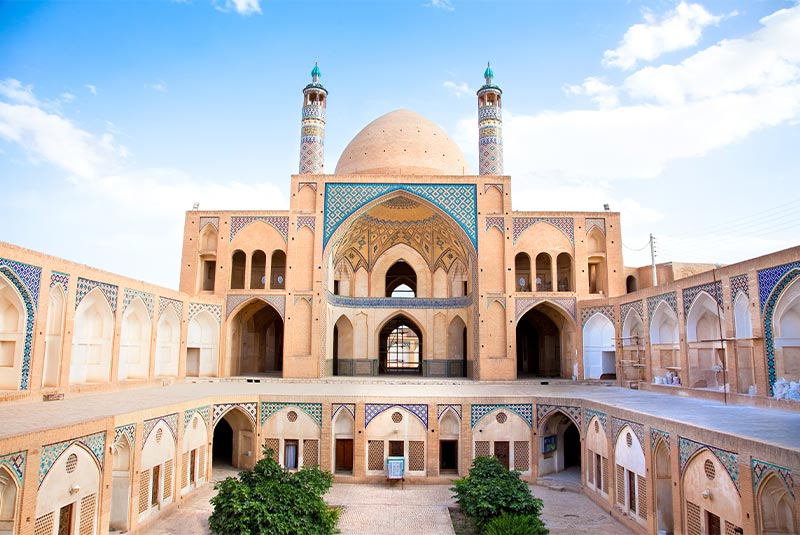 When you decide to travel to Isfahan, do not forget to visit Kashan, the city of wealthy merchants in Isfahan province. Kashan has very famous, significant, and attractive historic houses as well as modern luxury houses. Its historic places, including Tabatabai House and Borujerdi House, are the most prominent and beautiful ones. Also, Āmeri House (Ameriha House) is used as a coffee shop as well as a hotel, and the experience of staying in this house gives the feeling of living in a luxurious historical Iranian house, which is an entirely different experience. The bazaar of Kashan is another must-see place in which you can find the remarkable carpet of Kashan. Moreover, its Tape Sialk and Fin Garden have been registered by UNESCO. Fin Garden is significant not only because it is an Iranian garden but also because of its fame among Iranians due to the assassination of a famous Iranian historical figure Amirkabir, in its Hammam (bath).
It is worthy of note that there are two famous places around the city of Kashan, one of them is Abyane village, whose houses are ancient and people still live there, friendly and hospitable older people. You can also find neat local rooms for overnight stays there. One praised point of this village is that it has a variety of religious temples close to each other, a mosque, a fire temple, a church, and a synagogue, which indicates the region's civilization so that people from different religions can live in peace with each other. Another place is the town of Qamsar, where an annual festival is held from 5th May to 5th June for its prominent Rose Water, which attracts people from all over Iran to attend this memorable event.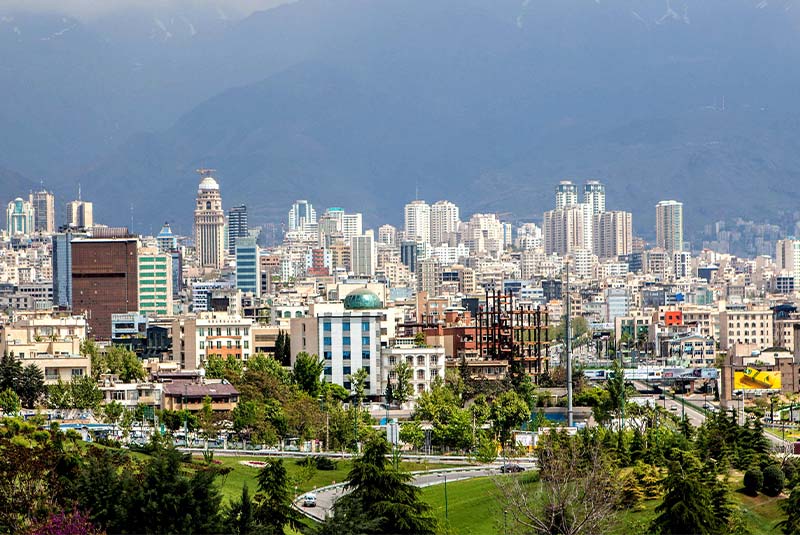 Tehran, the largest city of Iran, has been the capital of Iran for about 230 years since the Qajar era, and besides its political importance, it has also been influential in other aspects throughout history. This city consists of many historical monuments and museums built during its capital period. Although this city was not known at all before being the capital, today, it places most of Iran's population, as well as its facilities and entertainment. This city is located in the cat's heart. Since it is the most critical city in Iran, you can start your trip by spending time there and experiencing any type of tourism you are looking for.
Around Tehran, you can find many resorts for skiing, boating, fishing, hiking, and paragliding. Moreover, the highest mountain in Iran is near Tehran, Damavand Mountain, a genuinely fantastic mountain due to its astounding landscape. It is worth mentioning that the climate of Tehran is moderate, mountainous, and semi-arid in low-altitude areas. Inside Tehran, there are not only many mansions and palaces, such as the Golestan Palace, which is on the UNESCO list, and the Niavaran and Saad Abad Complex, but also many kinds of museums, from jewelry to music and cats. Therefore, you should include Tehran on your list for your travel plan to Iran.
5. Mashhad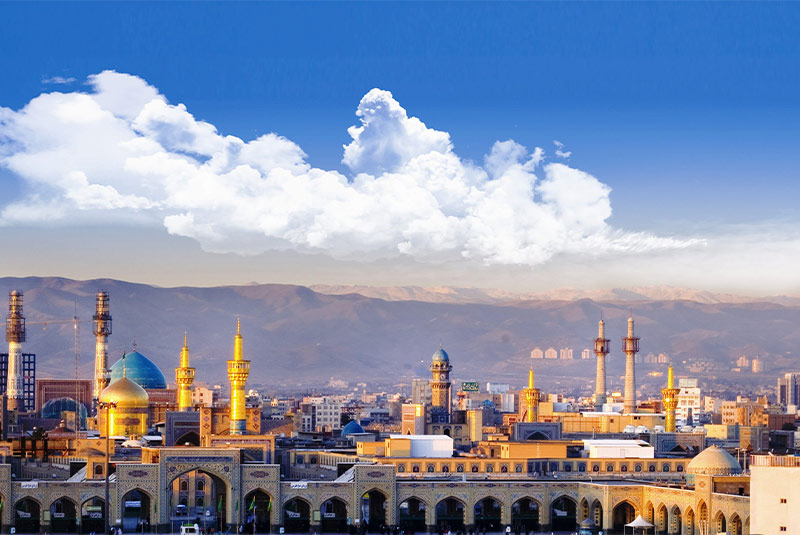 Mashhad is the second biggest city of Iran, and due to the Imam Reza Holy Complex, Mashhad is an important city among Iranian and religious people, especially Muslims. However, the architecture and materials have been used for the tomb and other structures of the shrine, as well as religious ceremonies, can attract tourists. This city is located on the back of the cat.Around Mashhad, you can find excellent resorts.
Also, some of the essential poets of Iran are buried there, for whom beautiful tombs and monuments have been built for them, such as Ferdowsi, who is famous as a Persian language conservator and his book Shahnameh, which consists of fine poems, and Attar, a poet of 13th century, who also has many excellent poems that are very popular among Iranian people.
6. Yazd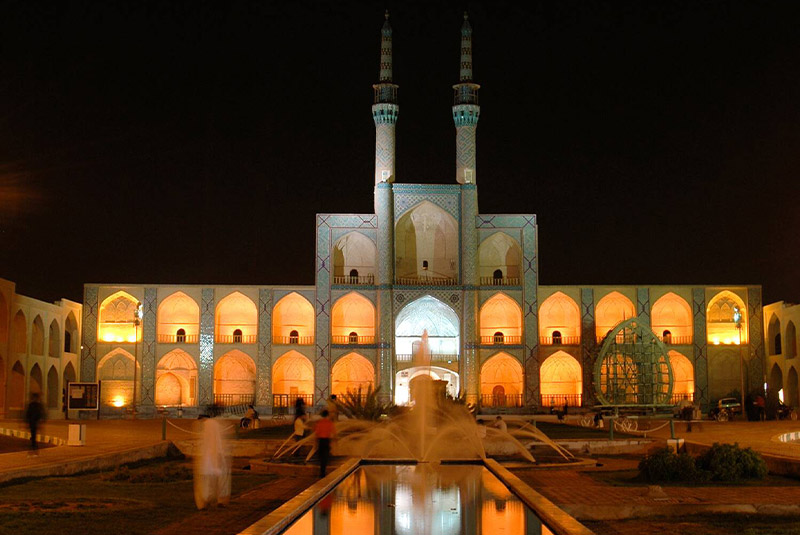 If you are interested in warm and sunny weather, you should go to the kidney of the cat, Yazd; its summer is sweltering and kind of unbearable, although it is incredible for some tourists. Notably, its historical part and Dolan- Abad Garden are on the UNESCO list. In Yazd, many windcatchers give a spectacular view of the city which can be seen from the roofs of the houses in the historical area; in other words, Yazd is known as the city of windcatchers.
The historical part of Yazd is a unique structure in the world, with narrow and winding roofed alleys that symbolize that region's culture and climate. Further, the historical part is full of historic houses used as local cafes and hotels, which are unique and attractive to all tourists. Staying in the historical houses of Yazd can be a truly unforgettable experience. Moreover, Yazd is the center of Zoroastrians and has the world's oldest fire temple, which is still burning since it was ignited. Also, Terme is one of the famous handicrafts of Yazd.
It should be mentioned that Taft is the resort of Yazd that has many beautiful fruit gardens, one of these gardens is the fabulous Nartitee Ecolodge which a Yazdi Zoroastrians family owns. If you stay there, it will be the turning point of your life. The best time to visit there is autumn when the garden is full of such delicious pomegranates. Note that they have many special ceremonies and events related to ancient Iran throughout the year, all of which are held in their ecolodge.
7. Tabriz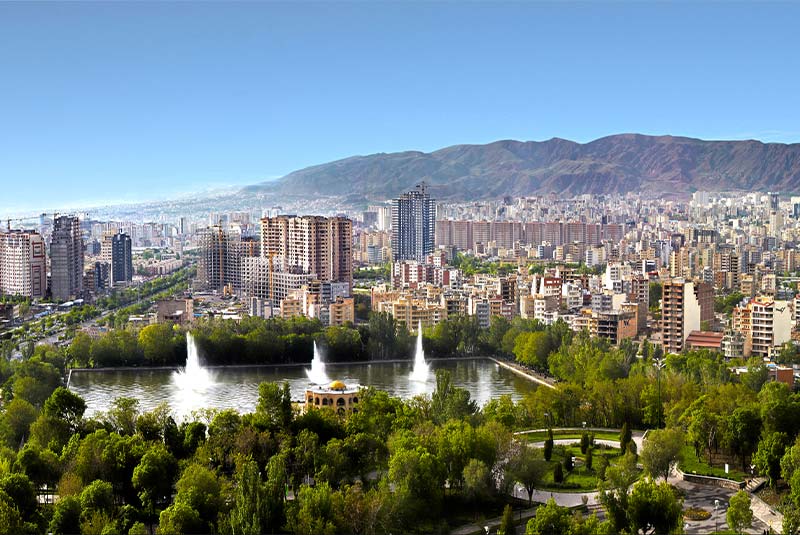 On the head of the cat, you can reach Tabriz, one of the most significant, most crowded, and most important cities in Iran. This city has plenty of historical places as well. Its bazaar is the most crucial attraction and element of Tabriz, which is registered on the UNESCO list; most of it is roofed, and its architecture is so amazing and unique worldwide. Also, you can find the famous high-quality carpet of Tabriz in its bazaar.
There are many historic houses around the bazaar as well as important mosques, all of which contain fine art and distinctive architecture that all should be seen.Also, Kandovan is a village near Tabriz which is built inside a mountain like holes inside rocks and, in fact, inside the cold lava of the dormant mountain of Sahand. This village is a must-see, due to its fantastic structure as well as its local people and goods.
8. Rasht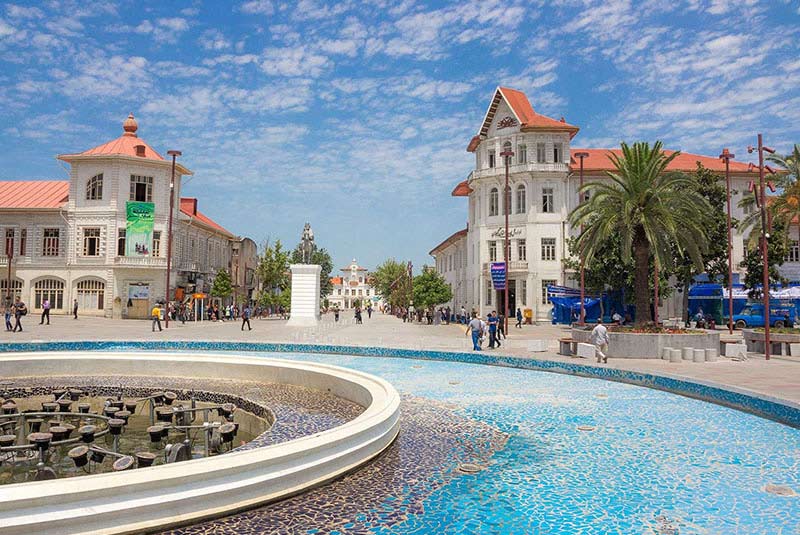 This city is so popular among Iranian people due to its proximity to the sea as well as to the capital, Tehran; also, it has pleasant weather most of the year, rainy and moderate. This city is located on the shoulders of the cat. Rasht also is famous for its variety of dishes. Rasht is a good place for food tourism and can attract tourists interested in trying new delicious food. Its dishes, such as Mirza Ghasemi (smoked aubergines with garlic), Kateh Kabab, Sour Chicken (Morgh-e Torsh), and Akbar Joojeh (made of small chicken), are so popular.
9. Ahvaz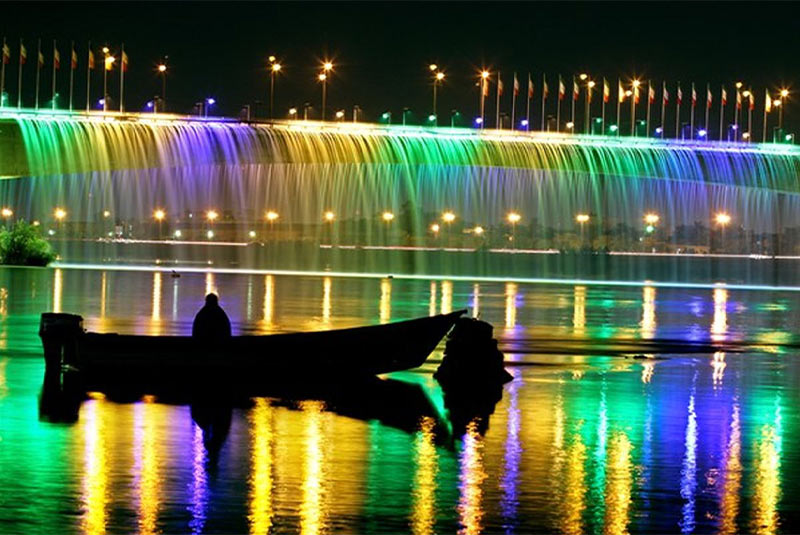 Ahvaz is located near one of the oldest civilizations, Mesopotamia. To reach Ahvaz, you have to go near the cat's neck. The weather in Ahvaz is sweltering, especially in summer. The city of Ahvaz is famous for the Karun river, which is the longest river in Iran, and also for bridges such as White and Black. This river was one of the first settlements of the people of ancient Iranian people, so it is imperative.
It is good to know that in downtown Ahvaz, several historic houses belong to the Qajar and Pahlavi periods, whose architecture is impressive, such as the Mapar House. Also, try to taste the Falafel of Abadan there, which is so famous in Iran.Moreover, Shushtar Historical Hydraulic System, a UNESCO World Heritage Site, is located near Ahvaz, the most extraordinary scene you will ever see. This System is a structure that was built in ancient times for transferring water.
10. Kerman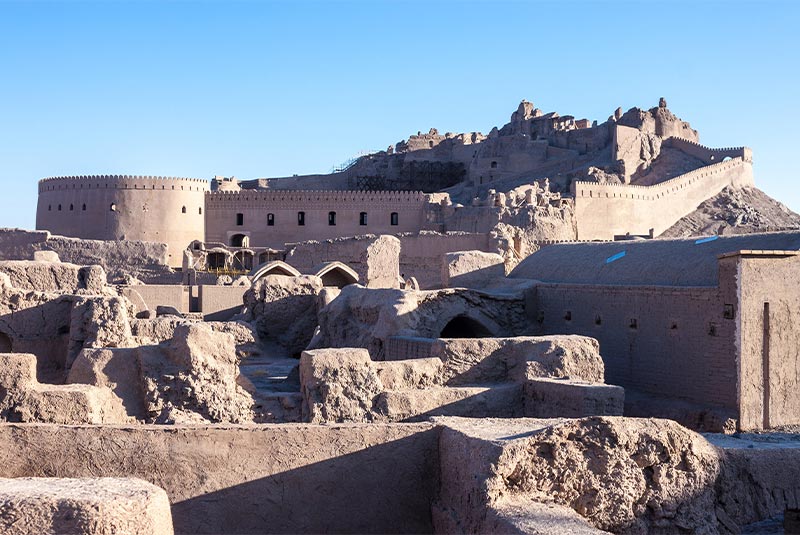 Despite the dark news about Kerman, this city is one of the calmest cities in Iran. And its people are famous for being peaceful as well as hospitable. Kerman is located on the left leg of the cat. According to its geographical location, Kerman is known as a four-season province because it is located at the meeting point of two types of climates in the world, arid and semi-arid environment as well as mountainous.
Kerman province is full of pristine attractions. It includes the most ancient city in the world called Jiroft, where civilization based on some documents begins from. Also, Kerman province contains Bam, a city with an Arg, which is the most enormous ancient, almost intact citadel in the world, but until the 2003 earthquake, which ruined some parts of it. This province also has a village named Meymand, near Shahr-e Babak city, which is similar to Kandovan village in Tabriz but in a small size, and the local people have their own accent as well local organic food and products. Shahdad is where you can visit the Lut Desert and its Kalouts, which are famous and a natural tourist attraction. It is worth mentioning that Arg-e Bam, Shahzadeh Garden, Meymand as well as Lut Desert in Kerman Province are on the UNESCO list.
Furthermore, Pateh and the carpet of Kerman are their souvenirs; the Kerman carpet is famous for its durability, and the older they get, the more valuable and expensive they become. Moreover, Bozghormeh of Kerman is its traditional food, the main ingredients of which are pieces of meat and garlic. Although it is made differently in every city of Kerman, testing it will be a memorable experience. Sweets like Komach and Kolompeh are popular and energetic due to their nutritious and healthy ingredients, such as dates; plus, the dates are the main product of the Bam.
Other Cities in Iran to visit
To complete the trip to Iran, you can also visit these famous cities:
11. Hormuz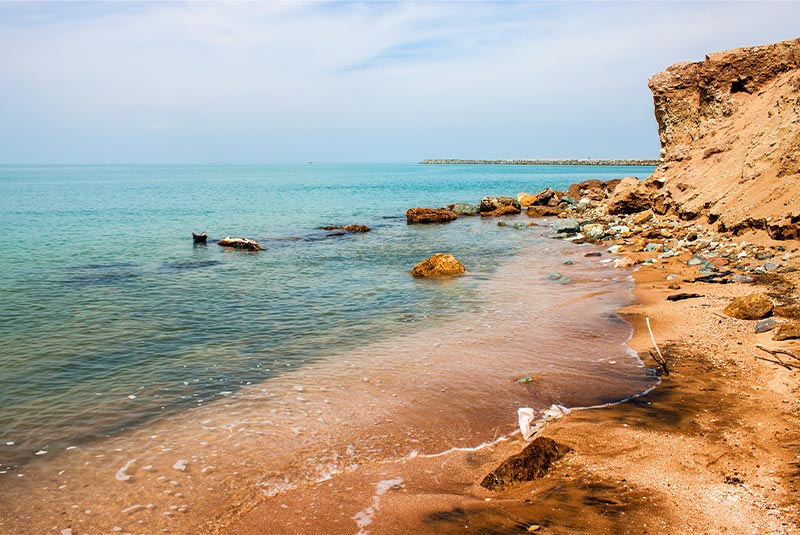 Hormuz is an island in the Persian Gulf, in the Strait of Hormuz, and the way to reach it is by boat from Bandar Abbas or Qeshm. This island is known for its colorful sands, so if you walk along the seashore all over the island, you can see different colored beaches, such as red and silver. This variety of colors is due to the presence of minerals in its soil. Unfortunately, the soil is sold in small bottles because of its beauty. However, if you would like to buy souvenirs, it is better to buy pieces of handicraft made of seashells, which the local women make on the island. Also, Hormuzi ladies are somehow professional artists, and you will notice it when they use henna artistically to paint on your hands and feet without a stencil to create a beautiful work of art.
An interesting thing about the Hormuz is its taxis and vehicles; although there are a few pickup trucks, most of them are motorbikes, similar to tuk-tuks. Furthermore, their simple life as a whole, beautiful colorful local dresses as well as delicious seafood of Hormuz are so attractive to tourists. It is noteworthy to mention that the top sights to visit on Hormuz island are Rainbow Valley - which includes most of the colors of the island's soil - and Hormuz Portuguese Castle - which dates back to the Safavid era, when this island was a colony of the Portuguese government - and Salt Goddess - which is a picturesque cave - and the Valley of the Statues - which was created due to the heavy rain that rarely happens in this area.In addition, you can stay on Hormuz Island in local houses that, despite being so simple, have very friendly hosts who can help you feel pleasant staying there.
12. Shush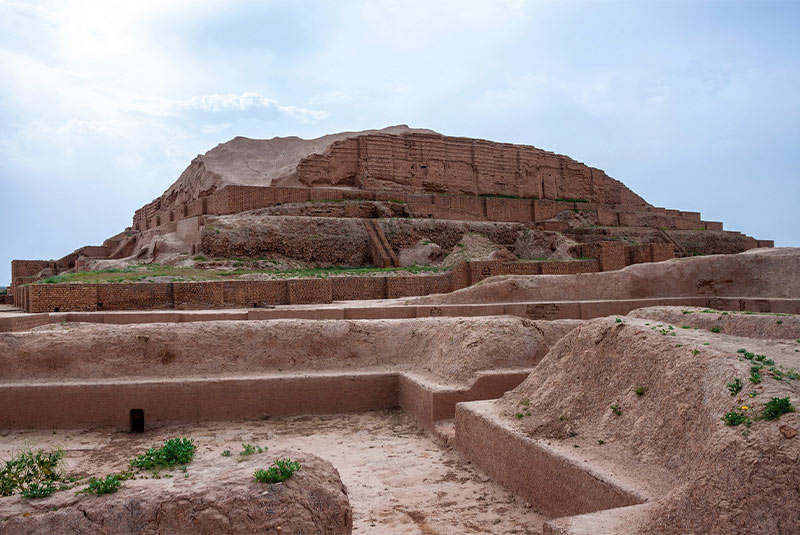 Shush (Susa) is one of the oldest cities in the world, probably founded in 4000 BC; according to ancient documents, it was one of the most important and magnificent ancient cities in Iran and the world. It has ancient sites that are interesting for tourists, like the UNESCO World Heritage Site and Ziggurat of Chogha Zanbil (Tchogha Zanbil). Chogha Zanbil is an ancient temple whose structure is unique, and the way older people built it is excellent. Since Shush was the winter capital of the Achaemenid Empire, the Apadana Castle of Shush was built as a winter palace for Achaemenid King Darius I, whose remnants remain.
One of the most beautiful and attractive monuments of this city is Shush Castle. The castle was built about 120 years ago during the Qajar era and is known as the French castle. Also, Shush Castle, located in the ruins of the ancient city of Susa (Shush), was constructed with bricks taken from the palace of Darius and the ziggurat of Chogha Zanbil as a secure base for archaeological exploration and excavation by a French archaeologist.
13. Kermanshah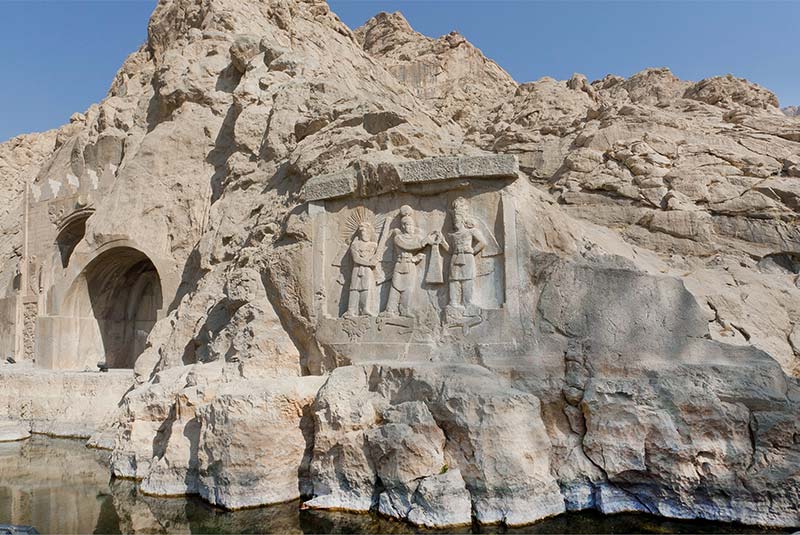 Kermanshah is a Kurdish city with ancient historical and natural attractions. At the top of them is the Bisotun inscription, a remarkable multilingual inscription carved on a limestone cliff. It is located along one of the main routes linking Persia with Mesopotamia, east of modern-day Kermanshah, and on Mount Bisotun. This historical work of at least 2000 years ago is one of the registered works of UNESCO as well as the Cultural Landscape of Hawraman/Uramanat; Hawraman/Uramanat is at the heart of the Zagros Mountains in the provinces of Kurdistan and Kermanshah along the western border of Iran.
Also, Taq-e Bostan, which is a collection of stone inscriptions and petroglyphs from the Sassanid dynasty, and Anahita Temple are among the historical attractions around this city. In addition, there is a part of Iran's oak forests near Kermanshah, one of this region's attractive natural landscapes, along with Quri Qal'eh Cave, one of the longest caves in western Asia. The climate of Kermanshah is mountainous, and the best time to have a trip there is summer. When traveling to Kermanshah, do not forget to try delicious Kermanshah dishes. If you are a meat lover, you should know that Kermanshah is famous for its meat and kebabs, especially Dandeh Kebab, grilled lamb ribs, which is one of the best in Iranian taste. The stew of Khalal (Khoresht Khalal) is one of the local dishes of Kermanshah, which is so tasty. One of the souvenirs of Kermanshah is Giveh, which is also produced in other cities. Recently, its new models have become fashionable and are worn by young people all over Iran.
14. Chabahar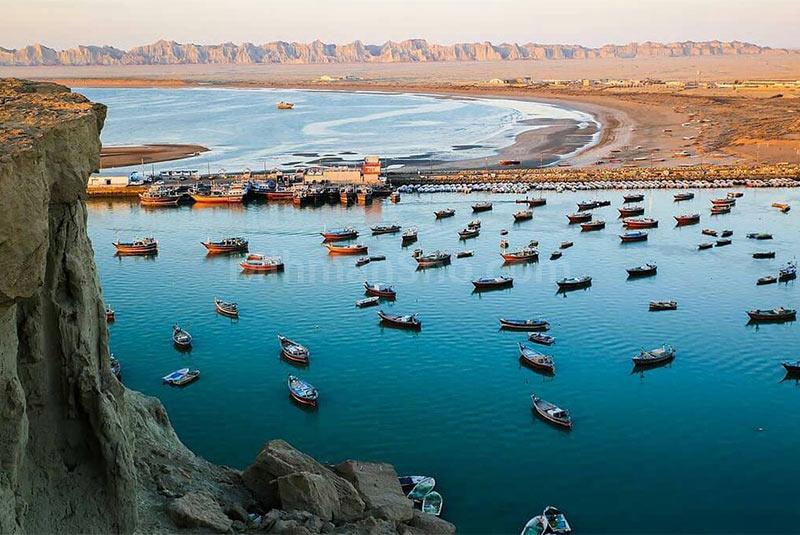 Chabahar is one of the southernmost cities of Sistan and Baluchestan province. Also, this city is the only ocean port in the country. Chabahar is considered one of the famous cities in Iran due to its perfect beaches and seashores. As the city is located near the Indian Ocean, its coasts and scenery are beyond words, such as the Makran coast, the semi-desert coastal strip, the Rocky Beach, and Darya Bozorg Seaside Park, all of which are amazing seashores and picturesque seasides with awesome and terrifying waves that swim along the shores.
Moreover, the Chabahar mangrove forest, 120 km from the city of Chabahar, near Gwadar Bay in Chabahar, somewhere near the border point of Iran and Pakistan, is another scenic natural attraction of this region. Further, Chabahar has more exciting attractions, although some of them are a little extraterrestrial, such as Martian Mountains and Jinn Tees Cemetery. The native people of Chabahar are Baloch. Despite their simple lifestyle, they are so friendly and hospitable that it is not far from your mind if they invite you to their home for a delightful local cuisine.
15. Zanjan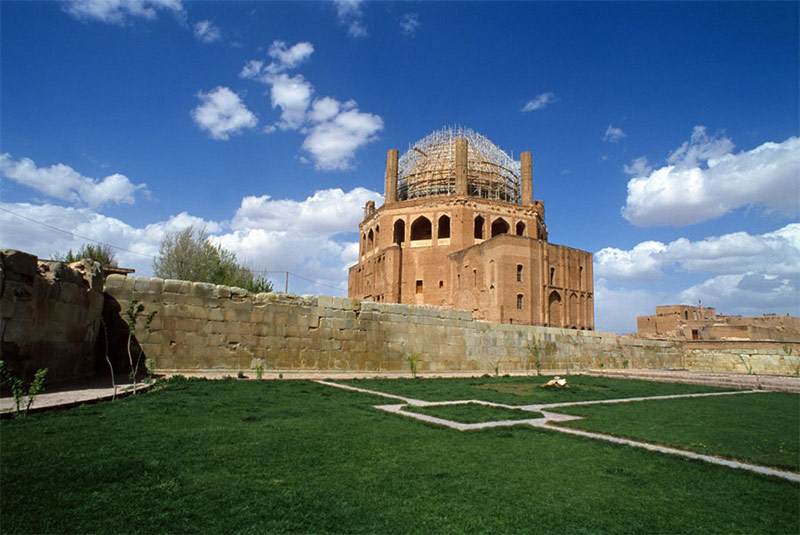 Zanjan, a city with Turkish people, is also one of the most famous cities in Iran. The most attraction of Zanjan is the Dome of Soltaniyeh, which is the highest dome after Santa Maria church and Hagia Sophia mosque in Turkey and is registered in UNESCO world heritage. The Soltaniyeh dome is the tomb of Uljaitu, which was built in Soltaniyeh city (the capital of the Ilkhanids) in the years 1302 to 1312 and is considered one of the important works of Iranian and Islamic architecture in the style of Azari architecture. Moreover, Zanjan contains quite distinct museums.
These museums, located near the Bazaar of Zanjan, are among the unique bazaars that are so exciting. One is the Salt men (Mardan Namaki) Museum, and another is the Laundry Museum (Rakhtshooy Khaneh Edifice), both of which are highly recommended to visit. The Salt men Museum represents men from 3000 years ago who worked in a salt mine, and as a result, the salt caused mummified their corpses. The Rakhtshooy Khaneh Museum displays a slice of women's life in yesteryear with statues of local women in local dress, setting a delightful scene. In addition, Behestan Castle and Katale Khor Cave are pleasant natural attractions of Zanjan. Note that near Zanjan, in Taham countryside, you can find organic as well as yummy dairy products. Also, the Zanjan knife is a prominent and highly qualified knife in Iran and can be a good souvenir.
16. Ramsar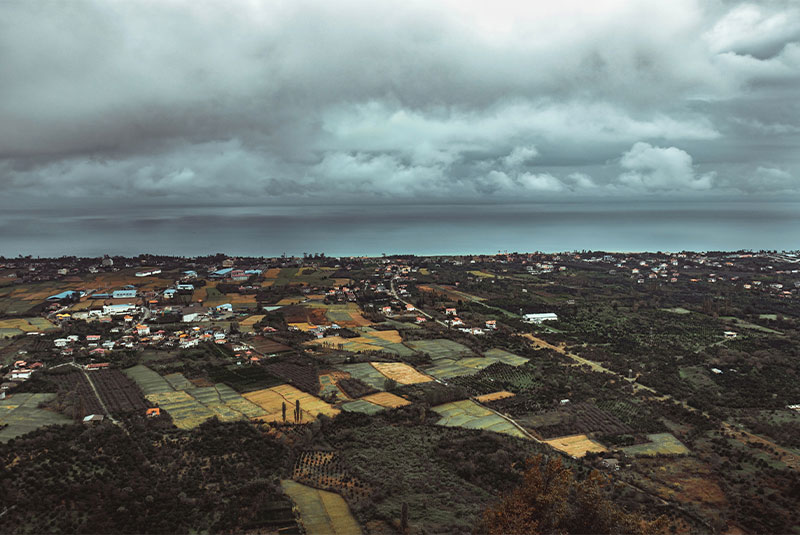 Ramsar, this beautiful city hosts many tourists in all months of the year, from summer to winter. In Ramsar, you have access to both the beautiful beaches of the Caspian Sea and the dense forests of Mazandaran. The climate of Ramsar is hot and humid in summers and mild in winters.Ramsar is located in the north of Iran, and in this city, you can spend most of your time watching the eye-catching scenes of the Caspian Sea, the largest lake in the world.
There are different types of hotels in Ramsar, most of which have a private beach for the comfort of their guests; therefore, those are the best choices to stay in, as you can easily access the beach at any time of the day.Also, the cuisines of this region are different and should be very enjoyable for seafood lovers. Further, you can also try the beautiful Ramsar cable car, which is located 5 kilometers away from this city.
17. Qeshm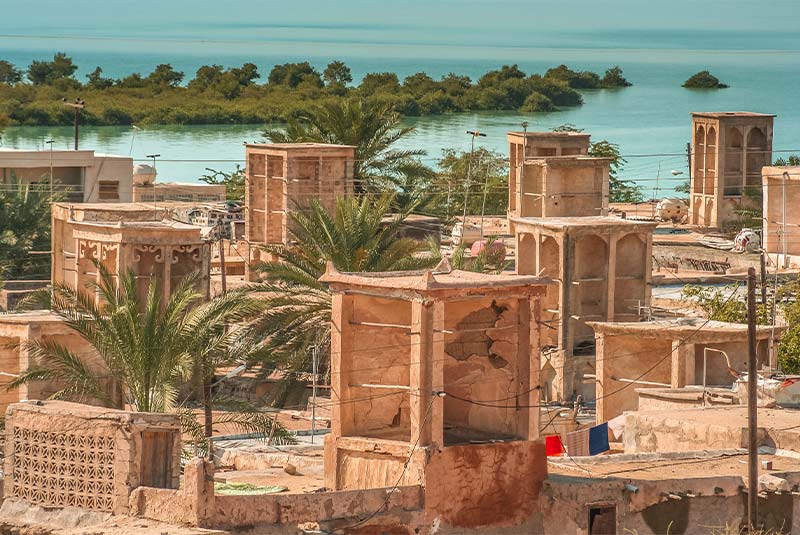 Qeshm has special natural gifts, unique attractions, and different lifestyles and customs of lovely and hospitable people. This island is located in the south of Iran and is the largest island in the Persian Gulf. Although Qeshm is one of Iran's hot and dry regions, the air humidity on this island is relatively high.Among the attractions of Qeshm, Laft Port, Star Valley (located near the village of Barka Khalaf), Statues Valley (located in the southern part of the Mangrove Forest), Hengam Island, Hormuz Island, Naz Islands, Chahkooh Canyon, Mangrove Forest, Namak Cave, and Khuorbas Caves can be mentioned, each of which has its own charm.
Nevertheless, the best attraction of the island is the views of the Persian Gulf and the sunset as well as the sunrise, which will be memorable experiences. Moreover, there are many water activities and sports on the Qeshm coasts with which you can have a good time.It is worth mentioning that the Hawksbills sea turtle, a critically endangered sea turtle has a global distribution that also is common along the southern Asian coast, including the Persian Gulf, which can be seen in the season of spawning along the coast of the Shib Daraz village located in Qeshm Island. As always, do not forget to try the Qeshm cuisine and buy local handicrafts.
18. Ardabil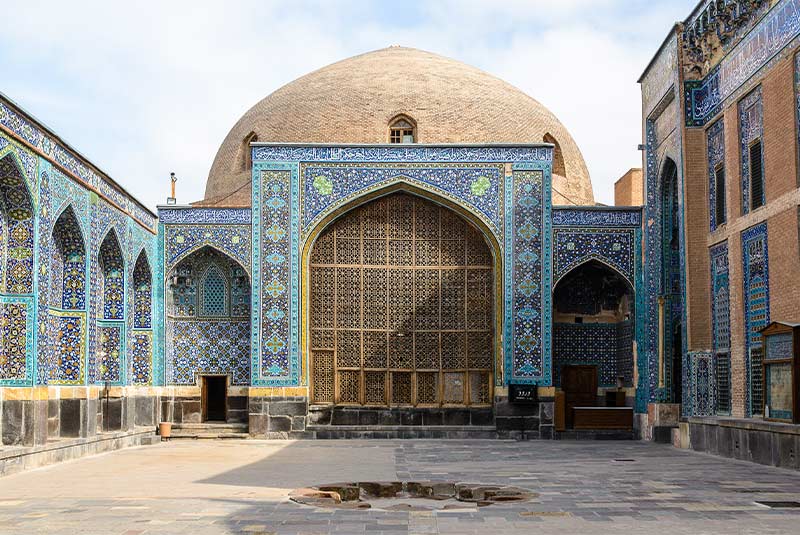 In the west of Caspian lake, the largest lake in the world, Ardabil province and its capital is also Ardabil. If you are a fan of soccer games, you may know Ali Daei, the world's top international goalscorer with 109 goals, until Cristiano Ronaldo broke his record in 2021. Ali Daei was born in Ardabil.The dialect of the people of this province is Azerbaijani Turkish. The presence of Sabalan mountain in the west of this city has moderated the climate of Ardabil. Hence, the environment of Ardabil is cold in winter and mild in summer. If you like to see chamomile flowers in the Sabalan mountains, you should travel to Ardabil in June.
The city of Ardabil is important due to the presence of mineral spas in the surrounding cities and the tomb of Sheikh Safi Al-Din Ardabili in the city of Ardabil, which is a magnificent complex with architecture and faience mosaic and stalactite, unique monabbat (woodcarving), and calligraphies of the Safavid period. It was also registered on the UNESCO World Heritage List in 2010. And it should be noted that there are many tours to this region which are held every year from all over Iran, like walking on the Asalem to Khalkhal Road, which will leave unforgettable scenes in the memory of tourists.In the southeast of Ardabil city, the beautiful Shorabil lake stands out; that has salty water and is older than Lake Urmia.
Fandoqloo Forest, this beautiful forest is located between the two provinces of Gilan and Ardabil, and there are many spas and fruit trees in the middle of the forest. A green forest with pristine areas sends many tourists to this side of Ardabil. One of the most beautiful tourist areas in Ardabil province is Mount Bagru, where a beautiful lake is located thirty-six kilometers away, named Neor. Rainbow trout are bred in this lake. Although it is challenging to reach Neor lake, it is worth seeing its beauty.
19. Sareyn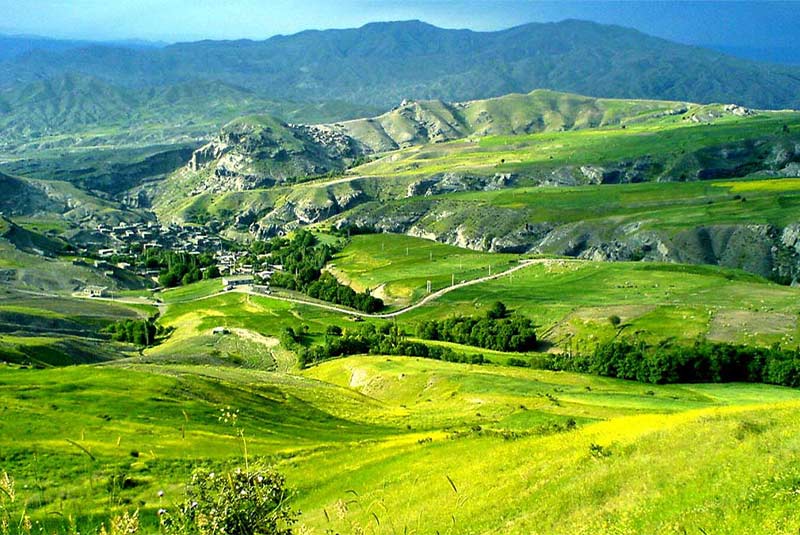 Sareyn is a famous city known for its hot springs (spas) and natural pools, which are suitable for recreation and healing properties. An ancient and original Gavmish Goli hot water and Sabalan Sareyn hot water therapy with its therapeutic and unique properties and a very hygienic and clean environment are just two examples of many hot springs that exist in Sareyn, most of which are equipped as Hydrotherapy centers.Moreover, there are other attractions in Sareyn, such as the historical village of Kanzag, Shāyeq village, Alvars village, Atashgah village, Bilah Daraq village, and so on.
20. Bandar Abbas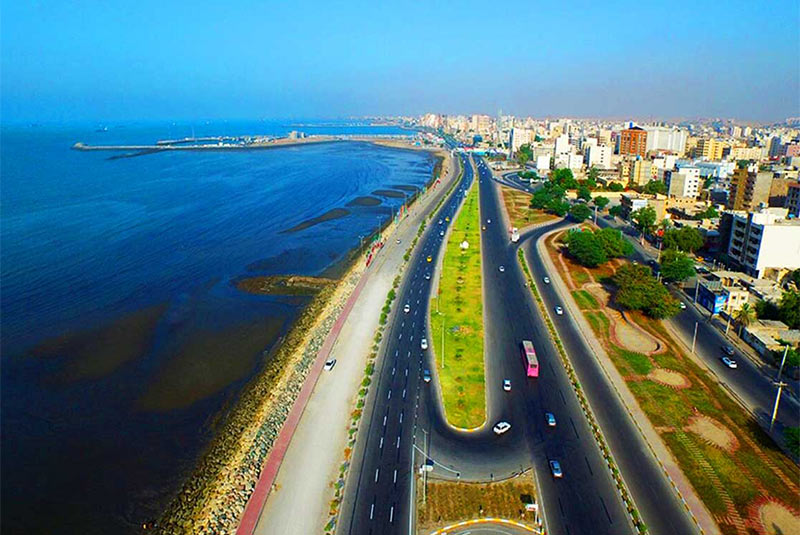 This city is somehow the commercial capital of Iran, as it is near the sea and the ocean. There are a variety of delicious seafood dishes prepared by the friendly and welcoming people of Bandar Abbas. The best time to travel to Bandar Abbas is autumn and winter. Genu Hot Spring near Bandar Abbas is also very famous and popular among Iranian people.Qeshm and Kish are two main islands of Iran that are located near Bandar Abbas. Qeshm is the largest island in the Persian Gulf, which is mentioned in detail above. And Kish, with its sparkling waters, is a free zone as well as a luxurious destination for wealthy Iranians.
Famous Cities in Iran
Every city in Iran has its unique attractions, not only famous ones but also small cities and villages, and also they all have many UNESCO World Heritage Sites. By visiting any part of Iran, you can have a really different experience. Although Iran is a 4-season country, the best time to travel there is in September and April when most places have the best weather and conditions.Best wishes for your trip to Iran!