Iran essential travel tips
18 Jan 2020
BY

The Authors Group
The Best Places to Travel around Iran in Every Season
What are the factors that you think about when planning a trip? Which one is more important for you? Do you always go to a place during its best time? Or prefer to enjoy the low season and having the place by yours?
Without any doubt, the weather condition is one of the most important concerns for every traveler. Some people enjoy rainy days, and some love the sunny sky.
If the temperature and weather condition is important for you, and you always go to a place at the right time, lucky you, you came across the best post in our weblog.
Here we as a Travel agency and tour operator are going to let you know all you need about the best time to travel to Iran and which tour is the best for you.
A country with 4 Seasons
Iran is known as a 4-season-country. It's not only because there are four exact seasons in the whole year, but also thanks to Iran's diverse nature, it is possible to experience different seasons and weather conditions on the same day.
Let's have a quick look at different seasons in Iran, and the best private tours that you could benefit from during that time.
Spring (from late March to late June):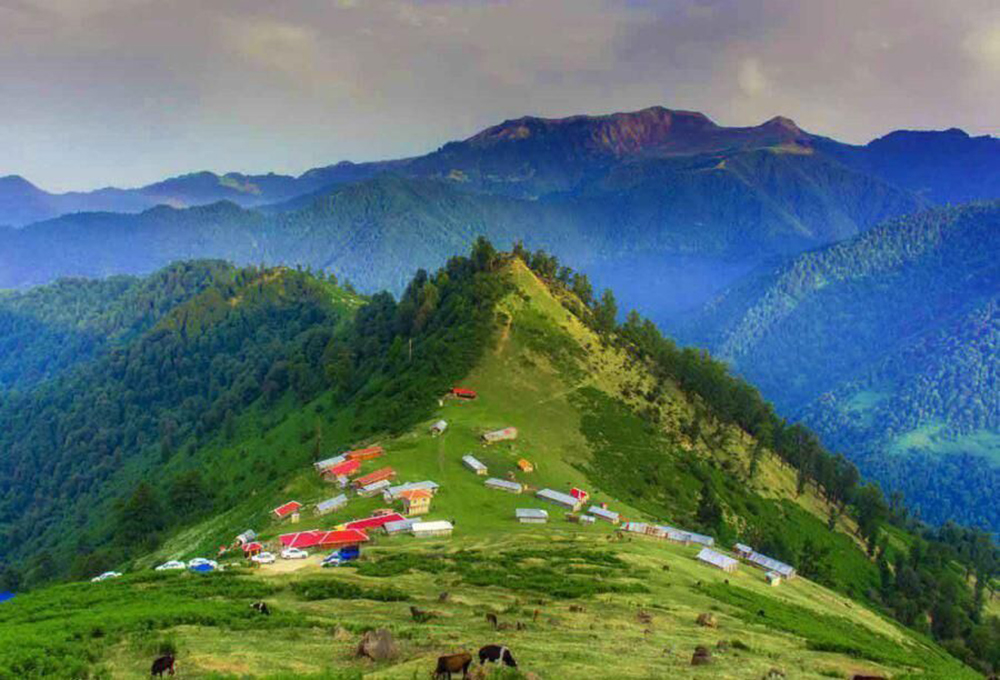 Iranian New Year starts with Spring, with the great weather condition in most parts of the country. It is the best time to see Iran's culture and traditional ceremonies.
For sure, you will have a fantastic and unforgettable experience during this period. During the New Year festival 'Eid-Nowruz' almost all cities and villages hold their traditional ceremonies and festivals.
The weather in spring is pleasant until late May and early June; after this time the weather slowly turns warm.
However, because Iran is vast and diverse in climate, some provinces have a little different springtime (may sooner or later by two weeks) compared with the regular time mentioned before.
You should not forget that, due to the increase in domestic travel by local people during this period, almost all hotels, boutique houses, hostels, guides, etc. are booked. So if you decide to travel these days, try to book your travel in advance.
To enjoy the most from your travel to Iran during Spring, we recommend you to have a look at our Classic Tour, Essence of Iran Tour, Epic Cities Tour, Silk Road Tour, and Nomadic Scaped Tour.
Destinations: Shiraz, Yazd, Isfahan, Tehran
Number of days: 11
Without a doubt, this is one of the most popular tours in Iran. With a great history, there are lots of stories and myths about the culture, people, and kingdoms of Iran.
While traveling in Iran in different cities from north to south, and east to west, you will experience the oriental atmosphere of these alluring stories and myths.
In this tour of Iran, in addition to visiting the country's capital, you will also visit the Golden Triangle of Iran which consists of Isfahan, Yazd, and Shiraz.
Destinations: Shiraz, Kerman, Yazd, Isfahan, Tehran
Number of days: 15
Throughout history, the capital city of Iran has been changed many times, and in this two-week-trip, we are going to show you some of those.
This tour will give you a chance to visit the Alborz Mountains, Lut Desert, archeological ancient hills, and numerous historical museums.
During this trip you will become familiar with magnificent items of Persian culture included Persian gardens, Persian bazaars, and Persian houses.
Destinations: Bam, Birjand, Tehran, Zahedan, Mashhad, Kerman, Ferdows, Zabol, Deh Salem
Number of days: 18
Are you tired of touristic spots? Are you looking for something a little bit different? If you're an adventurous traveler, this tour is just for you.
You are invited to experience an epic journey. You will become familiar with some of the greatest Persian epic, as an example the "Shahnameh" which has been written by Ferdousi thousand years ago.
In this adventurous effortful journey, you will travel to ancient cities, wondrous citadels, and less-known sites around Iran the same as Rostam; the protagonist character in Shahnameh who passed through the same route.
By going through this path, you will see eastern Iran which is not only full of unexampled attractions but also not-yet-discovered for most Iranian or foreign travelers.
Destinations: Tabriz, Zanjan, Tehran, Shahroud, Nishabur, Mashhad
Number of days: 11
Did you know that the Silk Road passes through Iran? Did you know that Iran used to connect western countries and eastern countries through the Silk Road?
Would you like to accompany one of the most historical communication routes which connect the eastern point in China to the heart of Europe?
At the point where ancient histories come together and the gate to the new world opens?
By participating in this program you will have the chance to travel with Marco polo throughout the history, city by city, bazaar to bazaar in the Silk Road and get acquainted with the culture and historic monuments on your way in Iran.
Destinations: Isfahan, Tehran, Shahre Kord, Shiraz, Yasuj, Chelgard, Gachsaran, Semirom, Pasargadae
Number of days: 13
Did you know that Iran has a number of ethnic and nomadic groups? Have you ever spent a few days living with them?
Don't miss the opportunity to meet different ethnic groups of nomads with their authentic lifestyle, dialect, and costume.
Some nomads still have their own traditional type of living and travel between different areas in summers and winters.
You should be expected to experience Iranian hospitality, traditional food prepared by locals at every stop we have during this trip.
In this trip, you will spend days in all different social lifestyles in Iran which are nomadic, rural, and urban.
Read more: Best Time to Visit Iran: A Season-by-Season Guide
Summer (from late June to late September)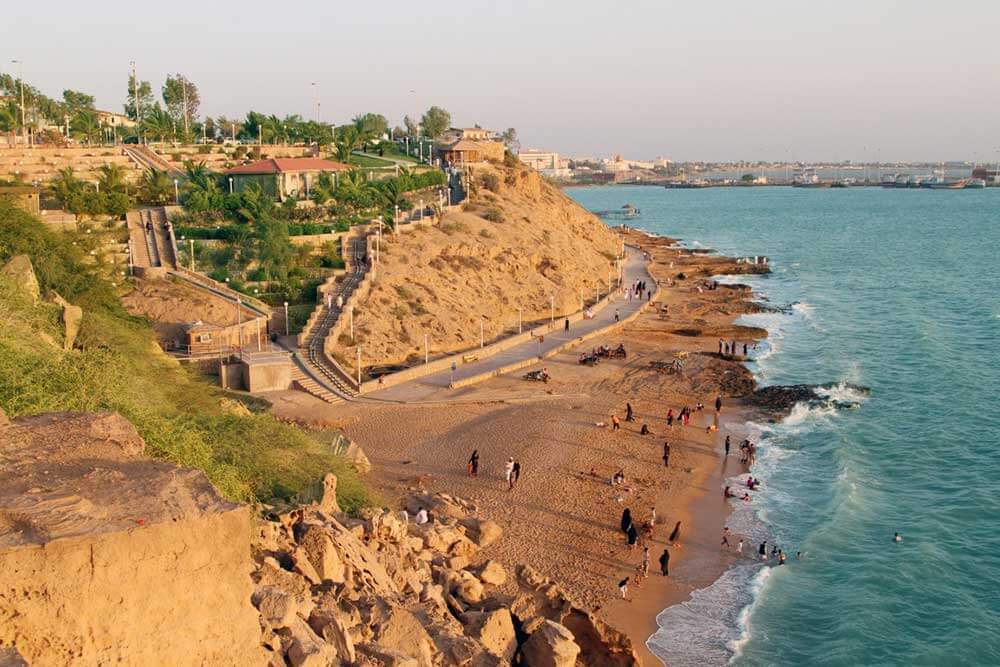 The duration of summer is not at the same time in all the provinces in Iran. It some places it starts much earlier and lasts for at least 4 months.
In these areas, the temperature increases notably during the summer, and in some parts of Iran, especially the southern parts of the country, the heat is unbearable.
For those who are interested in Iran's nature, it is recommended to travel to the northern part of Iran in summer.
But adventurers can also experience an interesting episode in the southern part of Iran as well. In addition, if you are interested in hiking and mountain climbing, summer is the best time to do that.
For more information on this regard, please check our post about Iran Mountains.
Trekking on Alamut and Alam Kuh and Damavand travel packages are the best tours that we could offer you for your summer vacation to Iran.
Destinations: Qazvin and Tehran
Number of days: 6
Did you know that about one-third of Iran is covered by mountains? Due to this fact, Iran's nature offers wonderful opportunities for trekking and hiking to adventure enthusiasts and nature lovers.
With gorgeous landscapes and superior geographical conditions, Iran is one of the best places for trekking and hiking.
One of the best routes in Iran to enjoy your time is from Tehran to Qazvin, Alamut, Tonkabon. You will pass through hills and curvatures that are the significant themes of this spectacular area's natural composition.
If you are an adventurer and would like to participate in the tour, we will try our best to provide you with a great experience trekking in the Alborz Mountain.
In trekking on the Alamut tour, you will experience trekking in beautiful landscapes. In addition, you will have the chance to visit two great castles of the Ismailites Dynasty.
Moreover, you will overnight at the beautiful Lake of Evan. But these are not the only things in this tour, living with locals and experience the authentic lifestyle of local people would be the most and greatest experience of all.
Destinations: Tehran, Vandarbon, Hesarchal, Polour, Damavand
Number of days: 11
Did you know that there are many mountains with more than 4,000-meter height in Iran? If you are a mountain climber and traveling to Iran, this tour may be interesting for you.
The program includes ascending two summits of Alam-Kuh (4848) and Damavand (5671) in the mentioned order. Damavand is the highest mountain in Iran with a cultural significance.
It is mentioned in Iranian mythology that the border of Iran was determined by an arrow that was thrown from this mountain.
There are 16 routes to summit Damavand that three of them are the most popular; among which the south face routes being the most famous and the easiest one.
It is one of the most technical mountains of Iran with two usual passage. The route passing through Hesarchal is taken here.
At the end of the program, to get a taste of Iran's Culture as well, there is a one-day city tour of Tehran.
The adventurer gets to experience summiting the two highest mountains of Iran and get a glimpse of its culture as well.
Read more: Which Iran tours is the best for you?
Fall (from late September to late December)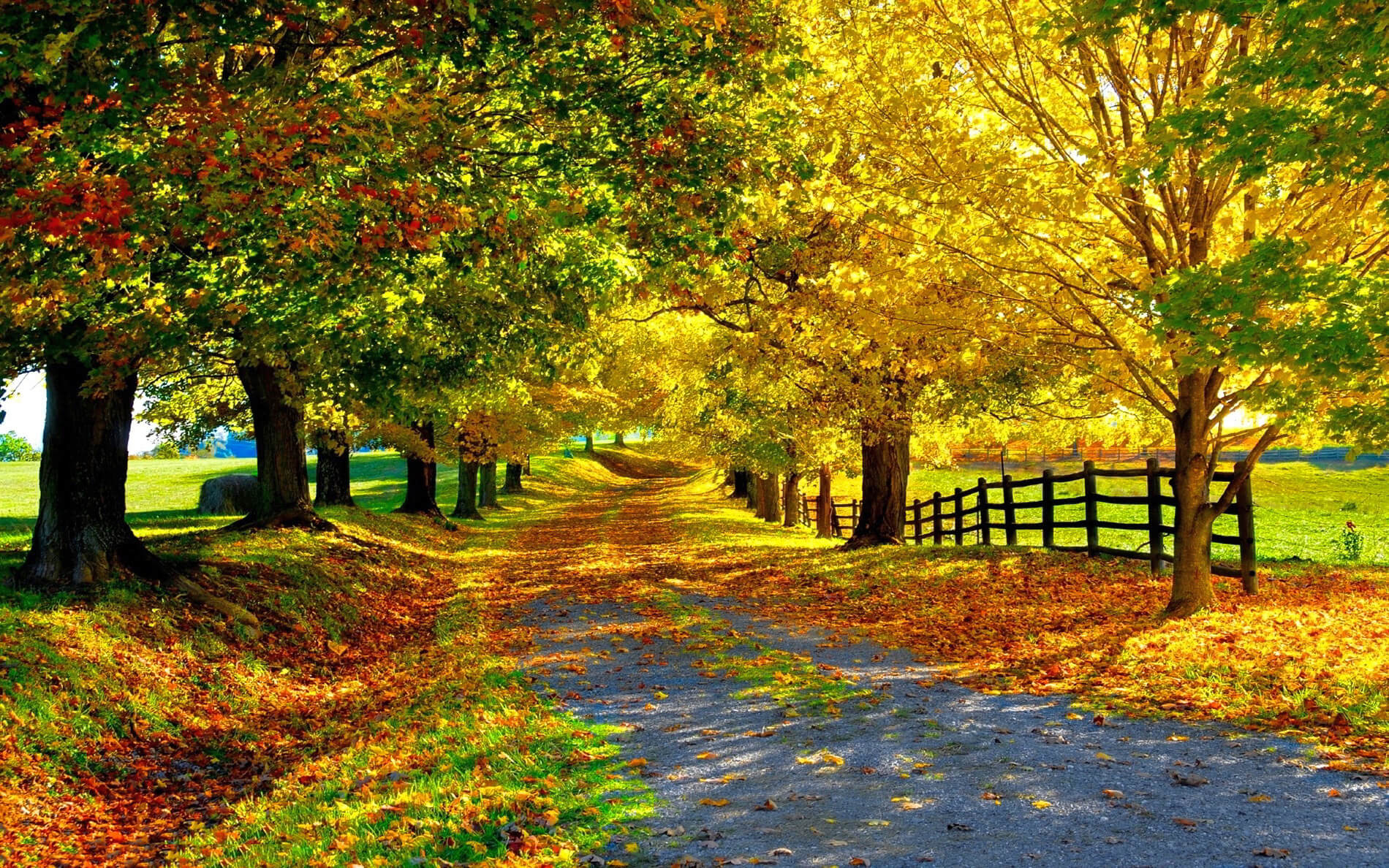 Fall is a great time to travel to Iran, especially to the southern and central provinces such as Hormozgan, Fars, Isfahan, Yazd, Kerman, Boushehr, and Khuzestan.
Eye-catching scenery, colorful trees, stunning landscapes, and mild weather all are the privileges of this magical season.
Wondering how to add more value to your trip to Iran? Well, the country is famous for its golden deserts, and the hottest place in the world. Why not spent a few days in the deserts of Iran?
Destinations: Tehran, Kerman, Zein-o-din Caravanserai, Yazd, Garmeh, Isfahan, Shiraz
Number of days: 14
Did you know that the hottest spot in the world is in Iran? Have you ever tried trekking in the golden sands of Iran deserts?
Marcopolo, Alfons Gabriel, and Sven Hedin might be some of the most famous characters who have ever passed deserts of Iran.
In this tour, you will visit not only the architecture, culture, and lifestyle of Iranian people but also the natural wonders of Lut and Kavir deserts.
You will encounter a picturesque scene, lit up by stars and formed by sands.
The tour starts from one of the most visited cities in Iran; Shiraz. In the city, you will visit Karimkhan Citadel, Vakil Historical Complex, Quran Gate, Narenjestan-e Qavam garden, Nasir Al-Molk mosque, and the tomb of Hafez. You will also visit the Pasargadae, Persepolis, and Naqsh-e Rostam.
Read more: Things to know before Travel to Iran
Winter (from late December to late March)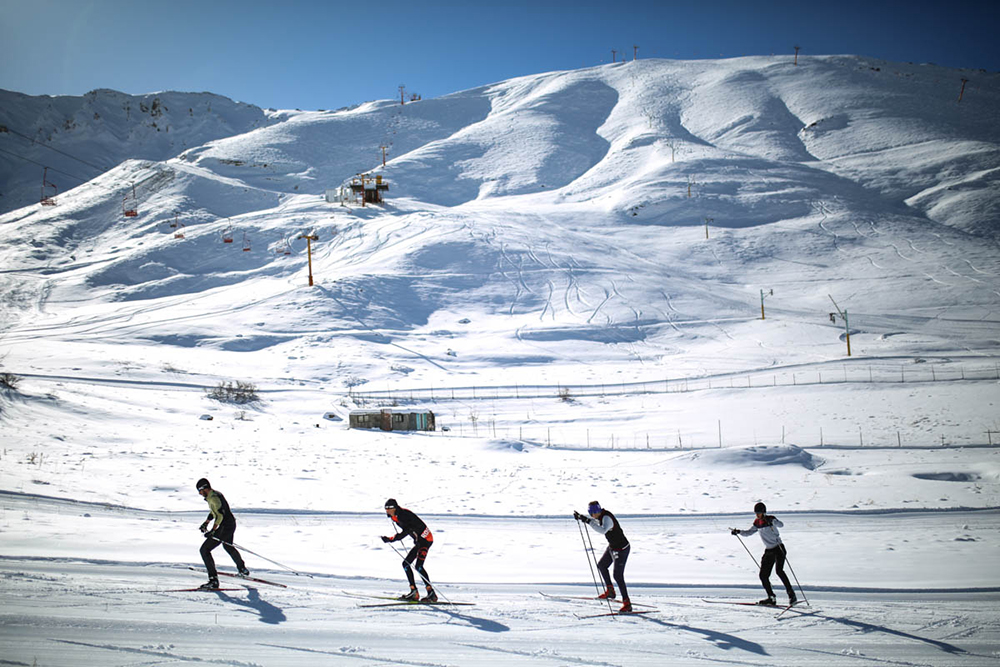 Winter, according to the Iranian calendar, begins with a traditional ceremony called 'Yalda' or 'Shabe-Cheleh'. It is the first night of winter and the longest night of the year.
Winter could be an amazing time in Iran. While you could enjoy skiing in Sabalan and Damavand, you can go to the southern parts of Iran and enjoy the hot and sunny weather.
Destinations: Tehran, Polour, Sarein, Shabil
Number of days: 9
If you are planning to travel to Iran and go skiing during the cold winter, you defiantly won't be disappointed.
Iran is a mountainous country with lots of snow during the winter. Due to this fact, Iran becomes a perfect destination for doing different types of winter sports.
This tour includes ascending Damavand (5671 meters) and Sabalan (4811 meters) by ski. Damavand is the highest mountain in Iran with a cultural significance.
It is mentioned in Iranian mythology that the border of Iran was determined by an arrow that was thrown from this mountain.
Destinations: Abadan, Bandar Abbas, Bushehr, Tehran, Chah Bahar, Gheshm, Laft, Kangan, Tabl
Number of days: 15
Are you looking for some water activities? Do you enjoy scuba diving? Did you know that the southern part of Iran is one of the best places for such activities in the world?
As it is defined in the name of the tour, this tour is dedicated to the cities by the Persian Gulf, in addition to some islands in the Sea of Oman.
You are going to be hosted by local people, who serve you with great hospitality and fresh seafood.
There is much sightseeing to visit in addition to Dhow boat workshops. You will step through historic castles and southern villages with a different architecture to the rest of the country.
If you have enough reasons to visit Iran, you can book any of our group tours or tailored Iran tour packages to Travel to Iran or send us an inquiry to customize a package for you.