Tehran
17 Jun 2019
BY

The Authors Group
Nightlife in Tehran; the city which never sleeps
The same as most capital city all around the world, Tehran is also the busiest and the liveliest city in Iran. As we understand nightlife is an important item to consider while everyone travels, here we are going to introduce different types of nightlife in Tehran in this article.
You may have heard that there is no bar, no disco, and no alcoholic drinks are available in the country, which is true (at least legally). However, nightlife does not depend on these items only, and there are other ways to have a joyful night.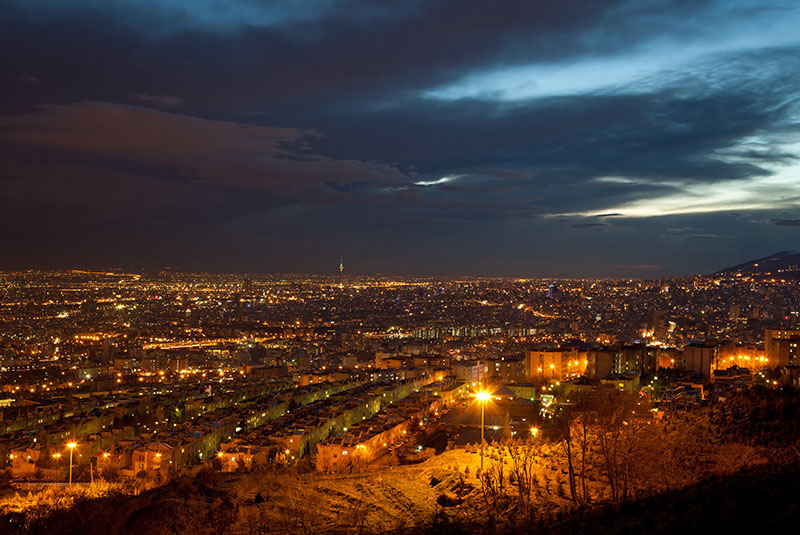 When it comes to nightlife, Tehran has a lot to offer in a different way from what you expect. The most important thing about this matter is you have to read between the lines and know where to go, when to go, what to do and more importantly with who. Of all the places that you can visit during the day, there are some that are worth visiting again at night. As for an instance, Artists Park, Bam-e-Tehran (Roof of Tehran), numerous Café, Tabiat Bridge, Music Performances, Darband and Darakeh, and finally Si Tir Street are the best places we can offer you to spend an hour or so. Here is the list of best places that can offer you a pleasant nightlife in Tehran.
Honarmandan Park (Artists Park)
The history of Honarmandan Park goes back to the Qajar Dynasty which was the property of a prince of Qajar at the time. The house and the garden were designed by a German architecture named Fischer. Nowadays there are Artists Forum, Iranshahr Theater House, a library, handicrafts shops, café, a vegetarian restaurant, football, and basketball pitches, and an administration building at the park.
While during the day, you can go and visit the exhibitions and enjoy your time by walking around the park, there is another story at night. It may be the best place for chatting and socializing with young people especially Art students. There are usually a bunch of people who are open to talk and be happy to share their stories with you. There are also restaurants with a range of dishes, including vegetarian ones that you will definitely enjoy. In addition, there is a handicrafts shop in which you can find all different types of handicrafts from all over the country.
Bam-e Tehran (Tehran's Roof)
Bam-e Tehran which is a translation for "Tehran's Roof" is located in the northern part of Tehran, at the end of Velenjak Avenue. It is a wonderful place if you want to take a break from the busy everyday life of the city.
What is great about this place is that you can have an absolute view of the city from the top of it. The place is a great area for trekking and mountain climbing as it has a passageway to Tochal Peak. At the top of the area, there are many cafés, food stalls, restaurants, and also play yard for children. Bungee jumping, zip-line, and so many other plays to enjoy are available at the place.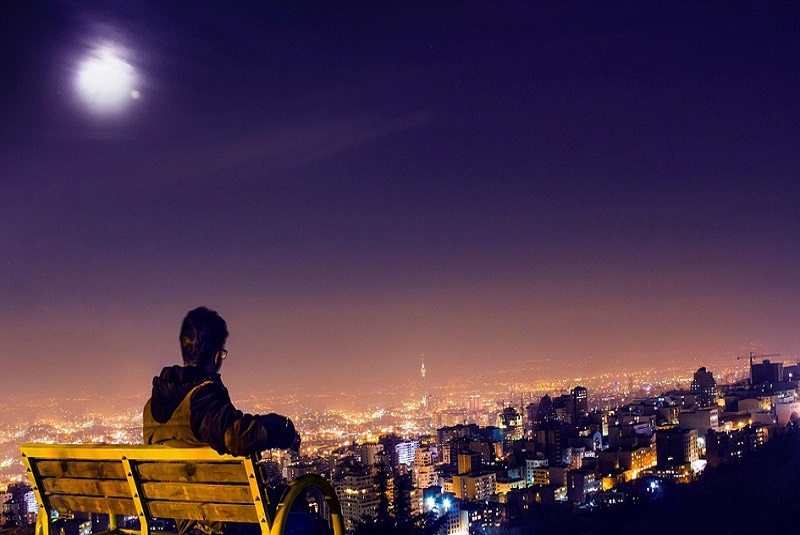 Another attraction of Bam-e Tehran is a gondola that includes 7 stations to reach the top. There are also electric buses to transfer people to the first station. Hikers who go to the top can use the gondola to come down. In winter, skiers use it to reach Tochal Ski Resorts. To add some excitement to your trip, you can also try chairlift which is about one-kilometer length and takes about 10 minutes.
Cafes
In the last few years, so many Cafés have been opened in Tehran and become one of the best ways to have a nightlife in Tehran. While some of them have a modern style, others are more traditional and offer local foods and drinks. At the modern ones, you will find a range of best coffees and desserts, usually some snacks and of course salads. On the other hand, in the traditional ones, you will be served with some of the finest Iranian cuisine, local drinks, and the most important, the Iranian hospitality. If you walk around the city center, Karimkhan Street, and Valiasr Street, you will find so many cafes in those areas. To name some of the best ones in the city, Café Tehroon, Café Shemroon, Chaibar, Café Cinema, Café Naderi, and Sam Café.
Tabiat Bridge (Nature Bridge)
With 270 meters (890 ft.) length, Tabiat Bridge is the largest pedestrian that overpass Modarres Expressway in Tehran. The bridge connects two public parks; Taleghani Park and Abo-Atash Park. Since its opening in 2014, it becomes one of the most popular places in Tehran for all people especially young generations to spend their evening. With a great view of both the city and Alborz Mountain range, it is one of the best places to go for walking and enjoy the scenic view. If you are looking for a place to take in the fresh air and walk for a few minutes, this could be the place for you. There are also a number of restaurants and cafés at the area with a range of dishes, drinks and desserts.
It is worth mentioning that the bridge was designed by Diba Tensile Architecture (Leila Araghian and Alireza Behzadi). The design won several awards, including the Popular Choice Prize for Highways & Bridges from the Architizer A+ Awards, a global architectural competition based in New York, and the 2016 Aga Khan Award for Architecture.
Concerts and theaters
All over the year, there are concerts and plays at Vahdat Hall, Milad Tower or Roudaki Hall. If you will be lucky enough to be in Tehran at the time when a traditional concert is on the play, you will be amazed. Iranian traditional music has a great history with a string attached to its culture. So, don't lose your chance to visit one of those.
Darband and Darakeh Districts
Darband and Darakeh Districts are both located at the northern part of Tehran. Not only the fresh air, and beautiful landscapes will be interesting for you, but also the chance to be with local would be invaluable. The one interesting point you will be recognized at the place is the difference of temperature with other parts of the city; it is much cooler due to lots of gardens in the area.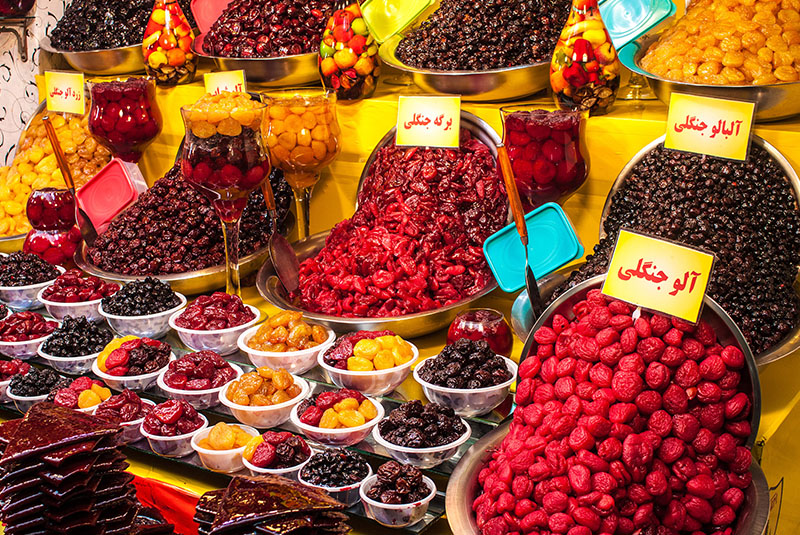 Darband was formerly a village close to Tajrish Square. "darband" means gateway or door of the mountain ("band", a variation of "vand" and "fand", means mountain). Today, it is the beginning of a very popular hiking trail into the Mount Tochal with about 250 meters long. The trail passes a number of waterfalls and cross streams as it heads up into the hills. The busiest time of the week at this area is Thursday afternoon and Friday which makes it a great place to meet local people in a relaxed, social atmosphere.
Darakeh with its scenic location is situated somewhere between Evin and Velenjak Districts. It is a popular place for hiking and trekking. It is also a great place for a picnic, or even have some local foods at the cafes and restaurants on both sides of the river.
If you are looking for a place in which enjoy the cool weather, scenery view, and have a chance of visiting and talking with local people Darakeh and Darband are the best choices. In both of this area, you can taste local food, dried fruits, lavashak, aloocheh, fresh pomegranate juice, and enjoy so many other unique experiences.
Si Tir Street
Si Tir street which is located at the heart of Tehran has lots of stories to tell. If you walk along the street during the day you will find yourself at the door of different museums such as the National Museum of Iran, the Museum of Islamic Art, and the Glassware and Ceramics Museum of Iran. But it's not the end of the story, this street is also a crossroad for different religious and there are holy places for different ideas. For instance, there are St. Peter's Church, Haim Synagogue, Hazrat Ibrahim Mosque, Holy Mary Church, and Adorian Fire Temple.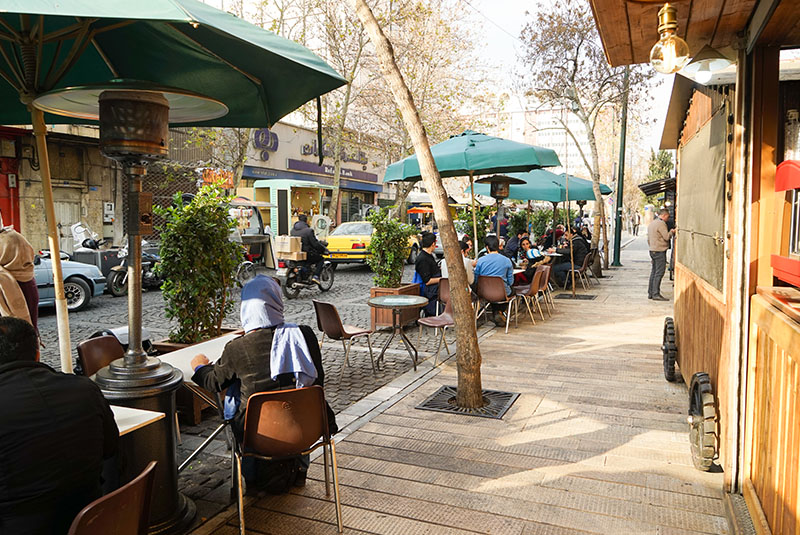 In addition, the first restaurant of Tehran, Gole Rezaeieh with amazing ambiance and tasty food is also at this street. The restaurant only serves lunch until 3 PM., so be sure to be at the place before that.
However, at night there is another story and the street changes to a completely different face. With numbers of food trucks which serve different types of foods, to live street music, and handicrafts shops, the area become so lively at night. Having all in one area makes it a popular place for both local people and tourists to enjoy their time at the place and have an unforgettable nightlife in Tehran.