Iran is a vast country with endless history, hospitable people and beautiful culture.
It is also a tourist treasure as it offers countless opportunities to explore different historic sites, mesmerizing architectures, serene deserts, green rainforests, spectacular tourist attractions, jagged mountains, and emerald jungles while enjoying the country's favourable climate.
Best Time to Visit Iran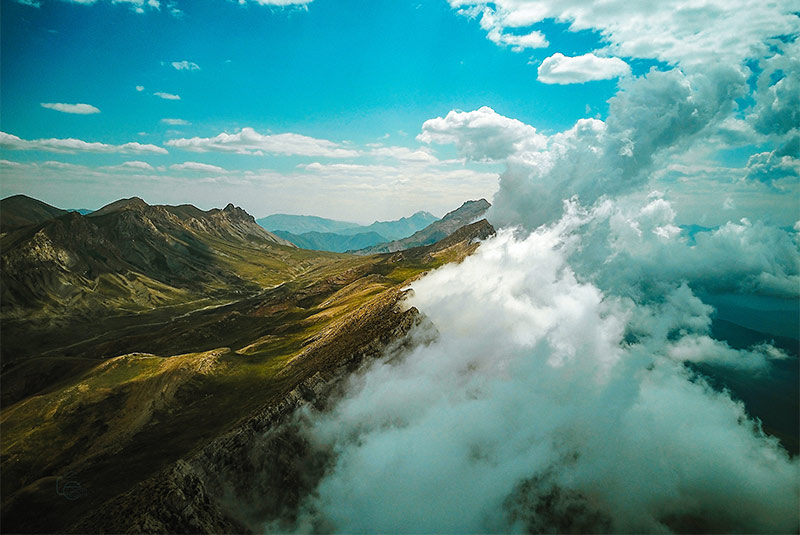 It is good to know that Iran has a varied topography with different climatic regions. Iran has four seasons and offers different climatic conditions in every corner of the country. From hot summers in the south to freezing winters in the northwest and west, each corner of the country has its particular climate condition. So you can travel to this beautiful country all year round.
As a traveller, you would want the best experience travelling to any destination, and factors like weather are undoubtedly relevant in providing that experience. So For this reason, it would be interesting to know what the climate is like in each region and the best time to visit.
The best time to visit Iran depends on your taste in the seasons and your trip purposes. However, spring and autumn are generally the best seasons in Iran. Stay with us to learn more about Iran's seasons and the best time to visit Iran.
Calm and Lovely Spring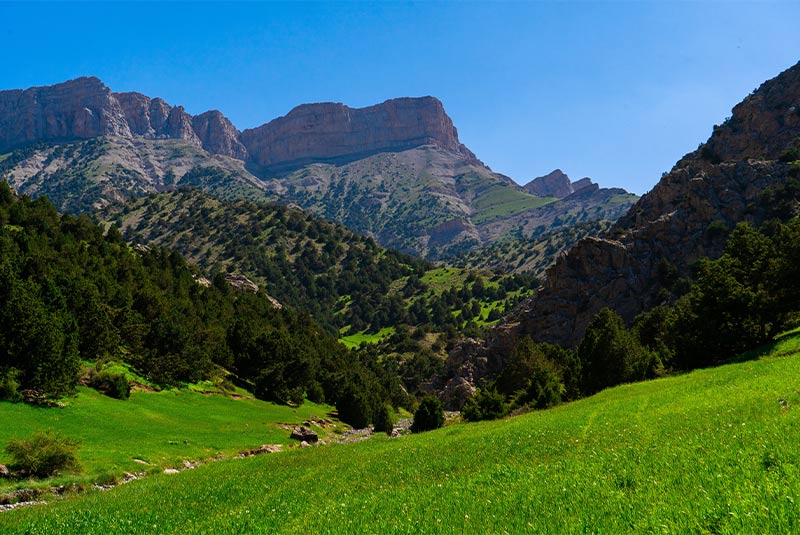 Generally, spring is the best and most pleasant season for travelling to any destination, and travelling to Iran is no exception. Spring is the high season for travelling to Iran. It starts from the beginning of March to the end of May.
The ideal temperature, pleasant fresh weather, and extended day hours make spring perfect for travelling across Iran. It is also the best time for outdoor activities and adventures in the deserts of Yazd. Spring is also ideal for visiting many of Shiraz's gardens and tourist attractions, like Persepolis, Eram garden, and Nasir al-Mulk mosque.
It is the best time of the year to taste the culture of Iran and expose yourself to in-depth information on Iran's culture and civilization at Tehran Museums. The only downside of this season is that prices will be higher.
Another exciting thing is that you can experience Iranian customs and celebrations like Golab Giri and Nowruz (Iranian New Year) during this season. So you may experience light crowds and cultural activities at that time.
Hot Summer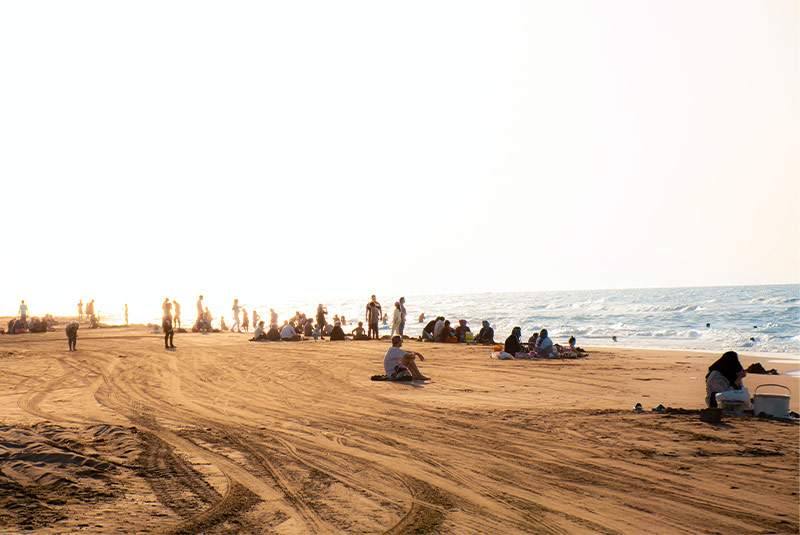 Summer days in Iran are pretty hot, usually around June to September. The number of tourists declines during this season, making it less crowded and polluted. So you get to spend more time with nature, enjoy healthier and cleaner air quality, and experience a unique culture during this time of the year.
Another advantage of summer is Prices are often lower due to the hot weather throughout the country. It is also the best time to travel to the west and northwest of Iran because they have a fantastic climate and breathtaking landscapes. They usually experience freezing winter and pleasant summer. So you can participate in trekking, mountain climbing, and swimming in some of the most relaxing hot springs in the northwest of Iran.
In addition, you can explore stunning jungles, rivers and waterfalls in Aras Baran forests in Azerbaijan province and Kurdistan province, letting you experience adventure and camping in nature.
Cool and Pleasant Autumn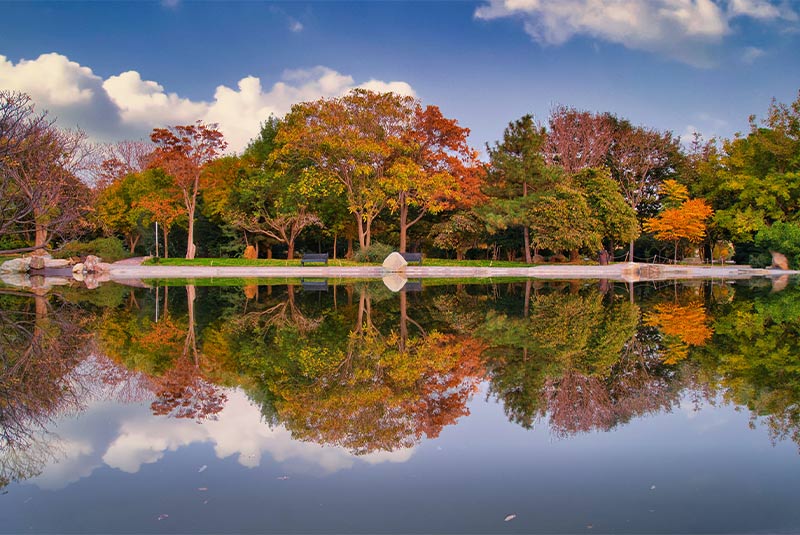 Autumn is also one of the best seasons to visit Iran, as its cool breezes and favourable climate call for many tourists to come and visit Iran. Autumn typically falls around September to early November. During this season, the temperature drops, rainfall is sporadic, and the weather gets cooler, especially at the end of October and early November.
Autumn is the best time for enjoying the dunes and desert tours in Iran. It also gives you a real-time adventure in the desert. There are also few crowds because the Iranian school holidays finish around the end of September. Prices will be higher than in summer but quite fair compared to the spring season. Public transportation, including flights and trains, is easily accessible because there is almost few non-business domestic travels during this period.
Autumn also offers a desirable opportunity for all tours to Iran, ranging from cultural tours, mainly in the central parts of Iran, to many adventure tours such as trekking, hiking, and even birdwatching in some lagoons and biosphere reserves in Iran.
Cold and Freezing Winter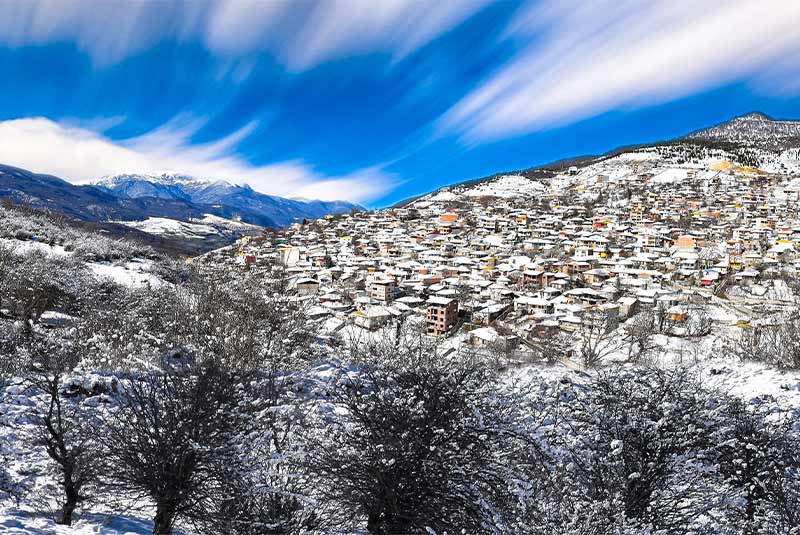 Being on a budget destination, high altitudes, and good quality powdery snow are convincing reasons tourists choose Iran for their next ski destination. This season is the best time to Ski in the north, and it is the best time for sightseeing in the south of Iran, which is still warm and pleasant.
Winter is also the best time to travel to Iran for lovers of colourful nature and snowy places, as Iran enjoys freezing winters and snowfall in nearly all provinces. However, the southern coastline of the Persian Gulf is almost an exception.
You can enjoy beautiful weather, exciting water sports, and fishing or spend time on the astonishingly beautiful coral beaches of the Persian Gulf islands. Tourists usually choose the beautiful coral beaches of southern islands, including Qeshm and Kish, as their winter destinations.
Winter in Iran is like heaven for many adventurers around the world because not only does it provide an ideal climate condition, but it also lets them witness without the tourists. In addition, you get to experience the magical white-capped peaks and frosty mornings in Iran. The whole country's Landscapes look like something out of a fairy tale when dusted in snow.
You will also save more money because prices are pretty low in winter. Many hotels and resorts also offer great deals for those who want to visit during this season, so if you are interested in saving money, this would be the best time for you.
One of the cultural experiences in the winter is the Iranian festival called Shab-e Chelleh or Yaldā, which is the longest night of the year. On this night, Iranian families and friends celebrate by reading famous poems, especially poems by Hafez and eating nuts, pomegranates, and watermelon.
The only disadvantage of winter in Iran is not the cold or rainfall but the air pollution in most metropolises, especially in Tehran.