Iran essential travel tips
11 Jan 2020
BY

The Authors Group
Travel guide for solo women travelers in Iran
For many solo female travelers, traveling to Iran is a big concern. They would like to travel to Iran to explore the rich and fascinating culture of the country. However, most of the time, they are told not to travel to Iran as a solo female traveler.
However, the good news is that Iran is known for being a welcoming place, and has become more tourist-friendly over the past few years. As a result, even solo female travelers can easily and safely explore Iran by themselves. Here is a travel guide for solo women travelers in Iran.
Read more: Things to know before Travel to Iran
Is it safe for a woman to travel solo in Iran?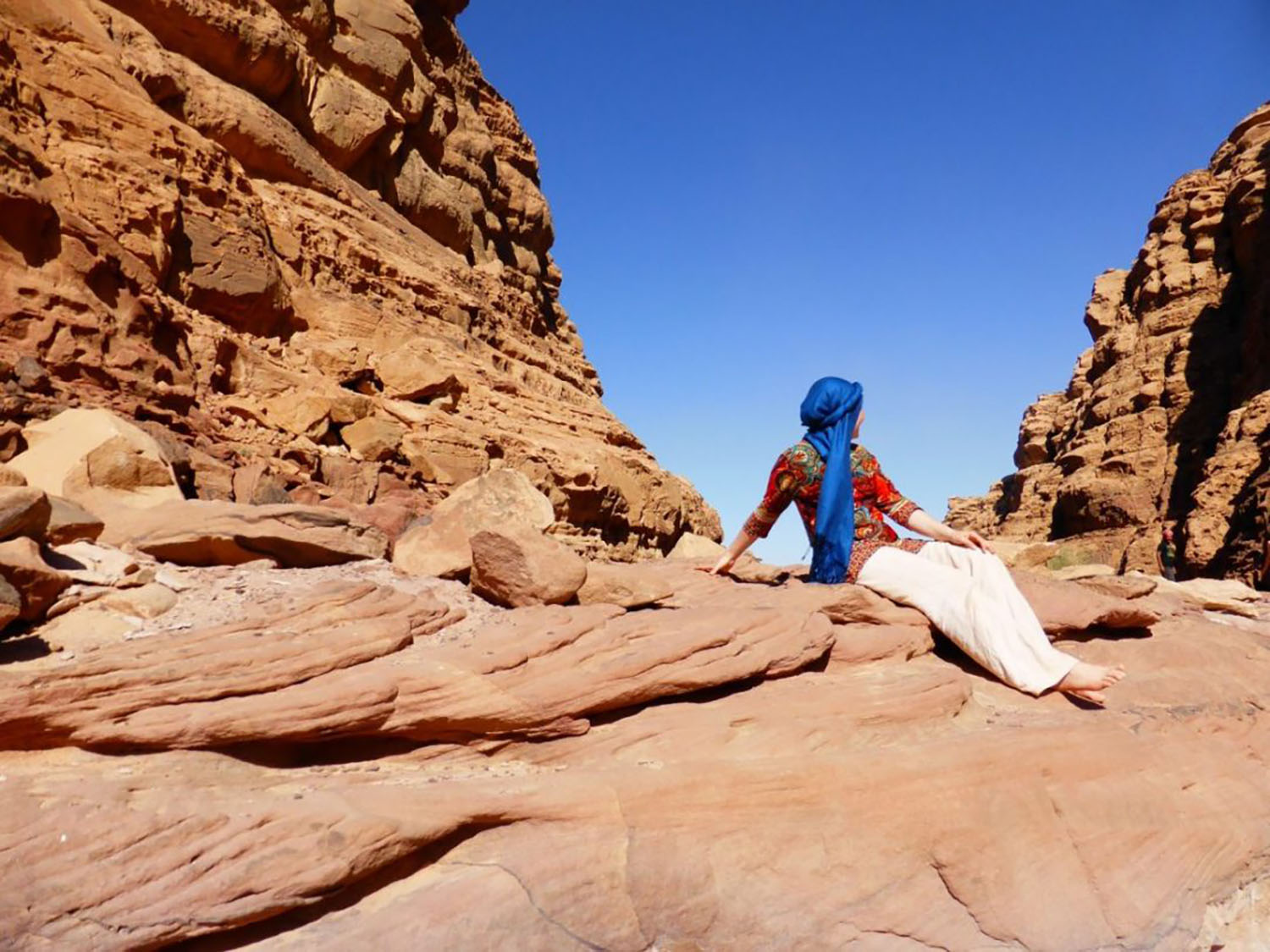 According to Lonely Planet, violence against foreign women is almost unheard of in Iran, even if the odd grope in a savari isn't (consider yourself warned).
You rarely hear about instances of sexual assault, although this has happened – if traveling solo it may be safer to use female guides, steer clear of teahouses and avoid budget hotels where Iranian or migrant workers stay (eg Mosaferkhanehs).
Some cities – Yazd is one example – have 'Women Taxis', with female drivers and for female customers only.
Read more: Is it safe to visit Iran
What are the Dress Codes in Iran for Women?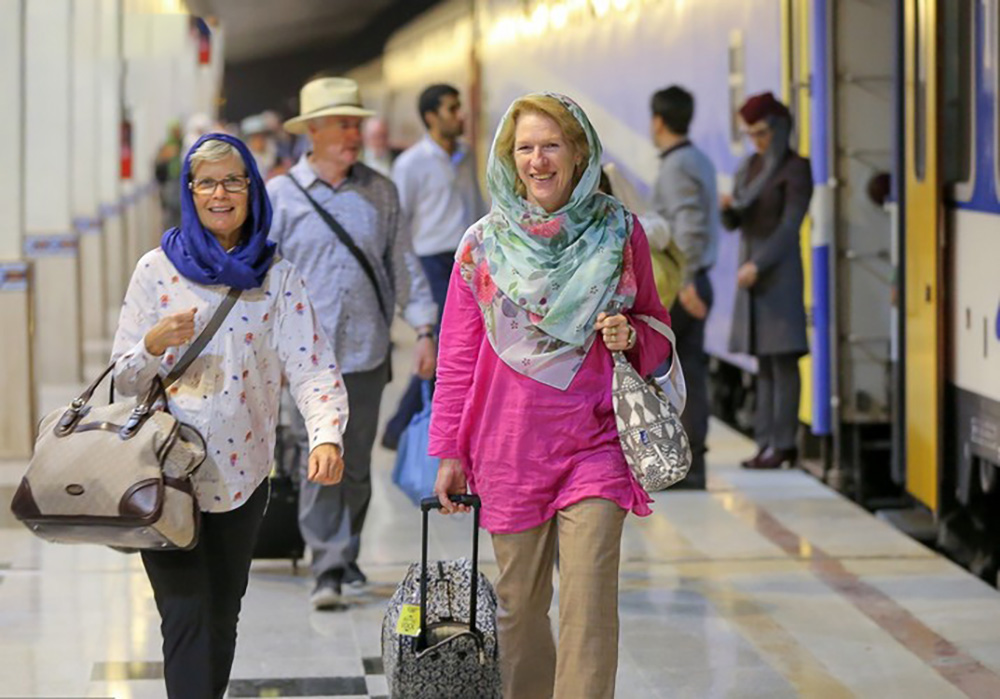 Never forget your scarf in public. Iran has a strict dress code, not the same as Saudi Arabia, but women have to wear a scarf in public areas.
Wearing a chador, the black outer garment, is not mandatory, and only women who have strong religious believes wear that.
For international visitors, including solo female travelers in Iran, a simple scarf would be enough.
The only exception is the time you want to visit the holy places especially Imam Reza shrine & Fatima Masumeh Shrine; in this case, you have to wear Chador.
On your first day, you will definitely see many girls who just wear a loose scarf and use it as a fashion accessory. So, don't be surprised about that.
One more thing that you should know about dress codes for women in Iran is that you need to wear long sleeves. Avoid wearing a t-shirt or something that could show your arms.
Read more: What is the dress code in Iran?
How should Women use public transportation in Iran?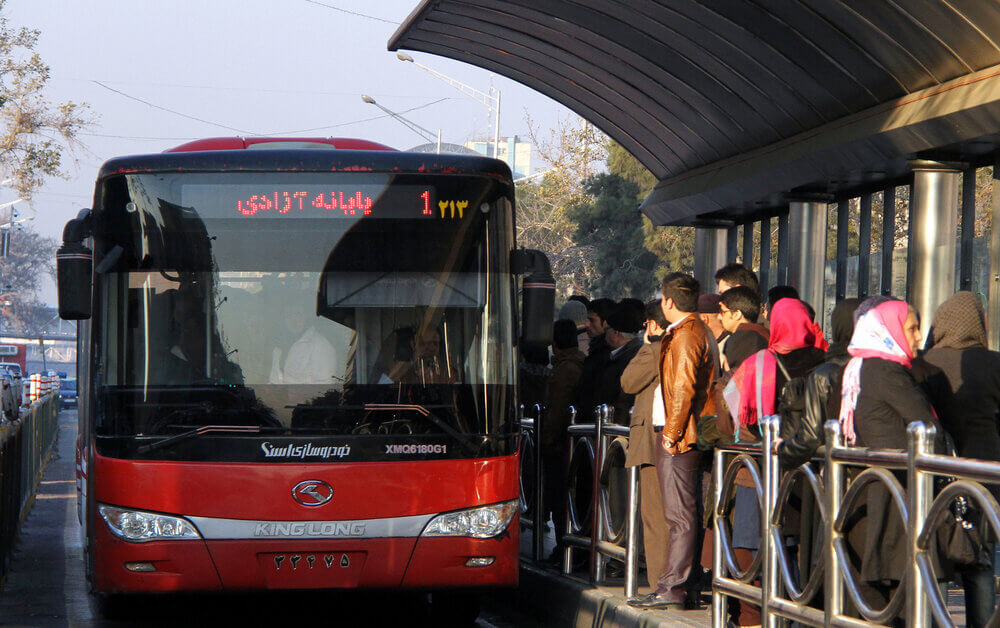 Local public transportation is female tourist-friendly in Iran. Even if you are a solo female traveler, you have no reason to be afraid of going around Tehran and other cities in Iran.
You can take a bus or taxi without any worries. Buses in the city feature separate seats for women and men. Additionally, most taxi drivers have a registration number on their window which you can always take note of.
There are also "women taxis" in Tehran, Shiraz, Isfahan, Yazd, and other big cities. These cabs are driven by women drivers and accommodate female riders exclusively.
Lastly, in bus and train platforms, women-only zones are clearly marked and the specific carriages for ladies are conveniently located at the front and back of the train.
Read more: A complete guide about Iran public transportation
Where solo female travelers can stay in Iran?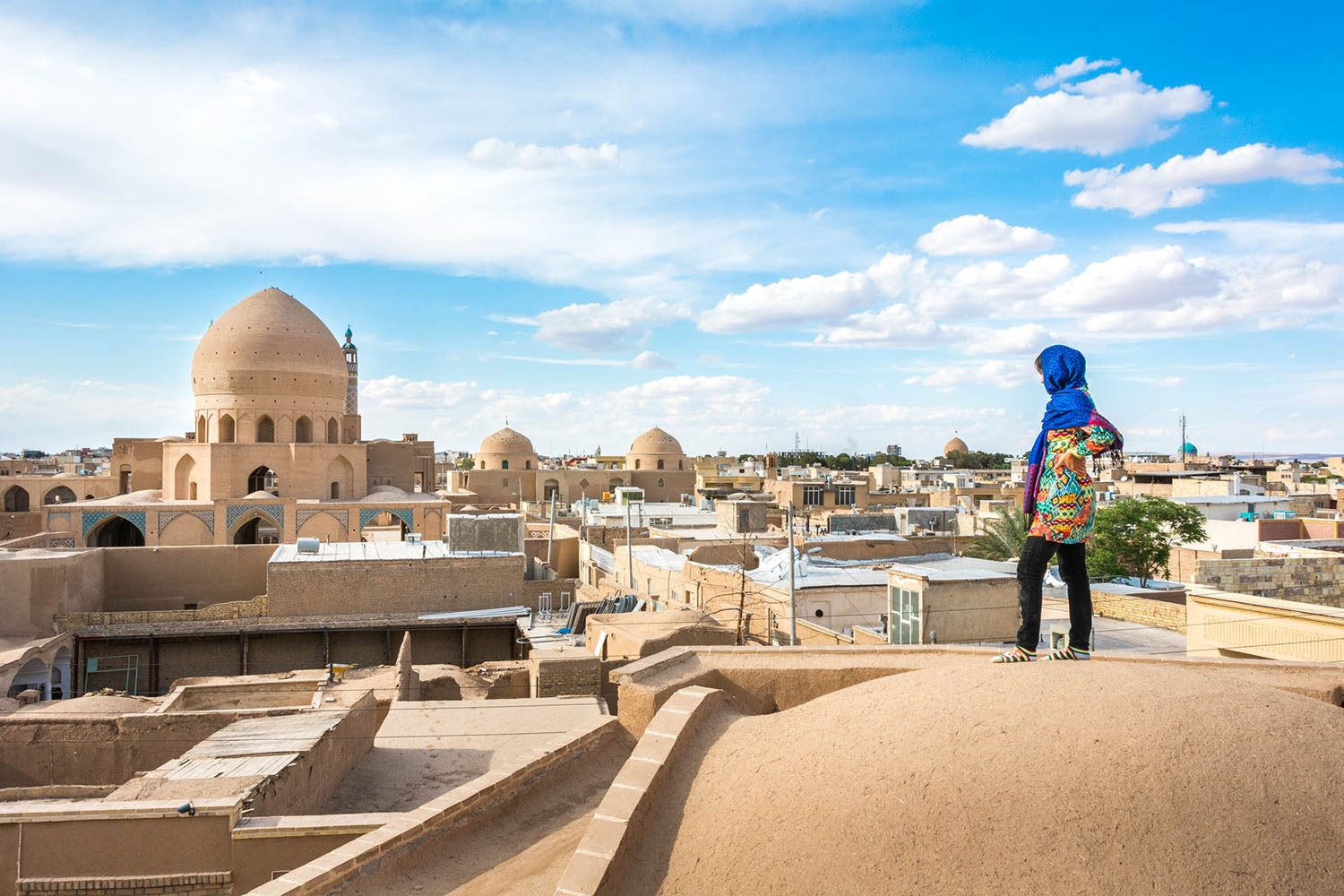 Photo credit: LostWithPurpos.com
If traveling alone, it's best to consider hotels that have security checks at all entrances and are generally deemed safe.
In fact, there are a number of safe, comfy, family-owned three-star hotels in Iran, where the staff is not only friendly and welcoming but also they look out for you once they get to know you.
You'd better always carry your hotel's business card (which is usually in Farsi) when you go sightseeing.
It's a quick and easy way to get to the hotel, in case you're lost in the warren of streets. Simply hand the car to any cab driver and you'll be home safe in a flash.
Read more: Book hotel for solo travelers in Iran
Useful tips for women traveling solo in Iran by famous international bloggers
Manouk is a travel writer and adventurer from the Netherlands. Despite being a medical doctor, she still hasn't found a cure for her travel bug! So, she keeps on exploring.
She loves the great outdoors, learning about different cultures and backpacking in offbeat destinations.
She traveled to Iran in 2017, and here is what she has to say to solo female travelers in Iran:
Solo Female Backpacking in Iran: Experiences And Tips For Future Travelers
You can also check her Instagram page to see more of her photos of Iran:
https://www.instagram.com/p/BFy7nbRk-oC/?utm_source=ig_embed
Ellis is a cultural anthropologist from the Netherlands who has traveled for more than 20 years to over 50 countries along the ancient Silk Road.
This geeky and introvert travel blogger is a lover of good food, mountains, nature, wildlife and everything that lightens up the night sky.
Here is her post about her travel to Iran. She traveled to Iran in 2016 and described the trip as "Iran is one of the safest countries in the Middle East and Iranians are among the friendliest people I have met in my travel history"
Solo female travel in Iran: traveling to Iran as a woman
Naomi is a Travel Blogger from the Netherlands. She traveled to Iran as a solo female traveler in Iran for 2 weeks in February and March 2017.
She traveled to touristic areas like Tehran, Shiraz, Yazd, Esfahan, and Kashan. Here is what she says about her own experience in Iran: https://probearoundtheglobe.com/solo-travel-in-iran/
Kami is a solo female frugal traveler from Poland. She believed "the whole "solo female travel in Iran" thing turned out to be really cool and easy there and I enjoyed every single bit of it!
Iran is one of the best solo female travel destinations I've been to." To read more about her experience and opinions of traveling to Iran, please read this page: https://www.mywanderlust.pl/solo-female-travel-in-iran/
Ana comes from southern Spain, but you'll hardly ever find her there. Although she loves her country, she longs for the unknown and has a strong desire to travel the world!
She now lives in Istanbul where she teaches Spanish and writes about things she loves. Here is more about her experience:
A Guide to Traveling to Iran as a Woman Alone
Becky and Vanessa are two friends who met in London in 2015. They immediately bonded over a mutual love for travel and decided to come together to create a community to inspire women to get out of their comfort zone and see the world! Here you can read their
Guide to Solo Female Travel in Iran
Anna is a Polish-born citizen of the world. At 20, she embarked on a mission to see the world while building her career through studying and working abroad.
Now, she is a successful digital nomad who visited over 80 countries on 6 continents and lived in 8 countries. On top of raising a kid and a cat.
She has traveled to Iran as a solo woman and you can find her ideas about this trip here: