If you have any doubts about traveling to Iran, you shouldn't! With great history, beautiful nature, numerous sites to visit, and some of the most hospitable people, Iran is a wonderful destination for all tourists.
During the last few years, the country has become an increasingly popular destination, and that is why more and more people are wondering about visa policy in Iran.
Of course, like all countries in the world, visiting Iran requires in most cases applying for a visa. However, to facilitate the arrival of new visitors, regulations have been softened, establishing, for instance, Visa on Arrival (VoA) for 80 countries.
Here, we are going to talk about all the options to travel to Iran visa-free in 2020.
Read more: How to get Iran visa in 2020? (Complete guide)
Visa-Free countries for visiting Iran
At the moment (2020), there are 11 countries whose citizens can enter Iran freely, without requiring any type of Iran visa whether at the embassy or on arrival at the airport.
The length of the stay varies from 15 days to 90 days, according to their nationality.
During the past few years, the Iranian government tries to make the Iran visa policy easier and facilitate the process for many nationalities including Chinese Citizens.
As a result, visa exemption has been offered to Omani citizens, since October 2018. Moreover, as of 2 July 2019, an Iran visa for Chinese tourists visiting Iran has been waived.
Here is the list of the countries whose nationals can benefit from visa exemption to visit Iran, with the maximum duration of their stay:
Armenia, Syria, Turkey, and China 90 days
Georgia 45 days
Azerbaijan, Bolivia, Lebanon, Serbia 30 days
Egypt 20 days
Malaysia, Venezuela 15 days
Citizens from these countries, who which to stay more than the time allowed by their visa-free, are expected to require a visa at the Iranian embassy of their country or to check their eligibility to Visa on Arrival.
Read more: Things to know before Travel to Iran
Visa-Free Entrance to Free Trade Zones of Iran
If you're not a citizen of any of these countries, but prefer to enter Iran without getting a visa, there are areas in Iran in which you can enter without a visa.
They are Free-Trade Zones: places with specific custom regulations, intended to facilitate trade.
These zones are positioned on Iran borders and are authentic locations with their own attractions. These regions are ideal for travelers since you don't need a visa for entry unless you're on their no-country list.
Free zones in Iran include:
Due to international airports and frequent flights to Kish Island and Qeshm Island, having access to these islands is very easy.
For the remaining areas, it is best to access those by land. Of course, if you need to enter the mainland of Iran to enter and exit one of these free zones, you will definitely require a visa.
You can apply for your visa at the Ministry of Foreign Affairs Representative Office in any of these free trade zones.
The process of applying for Iran tourist visa only takes 24-48 hours if you apply in Kish Island.
All tourists may stay on Kish Island or Qeshm Island for 14 days or less without obtaining any visa.
Americans, Canadians, and Britons are only required to have a certified escort guide waiting for them upon their arrival.
The guide has to have the hotel reservation letters of the passenger with him/her and let the immigration office of the airport know about the arrival of the American/Canadian/British passenger 48 hours before the arrival.
Read more: How to Travel to Iran as an American, British or Canadian Citizens?
Iran Visa on Arrival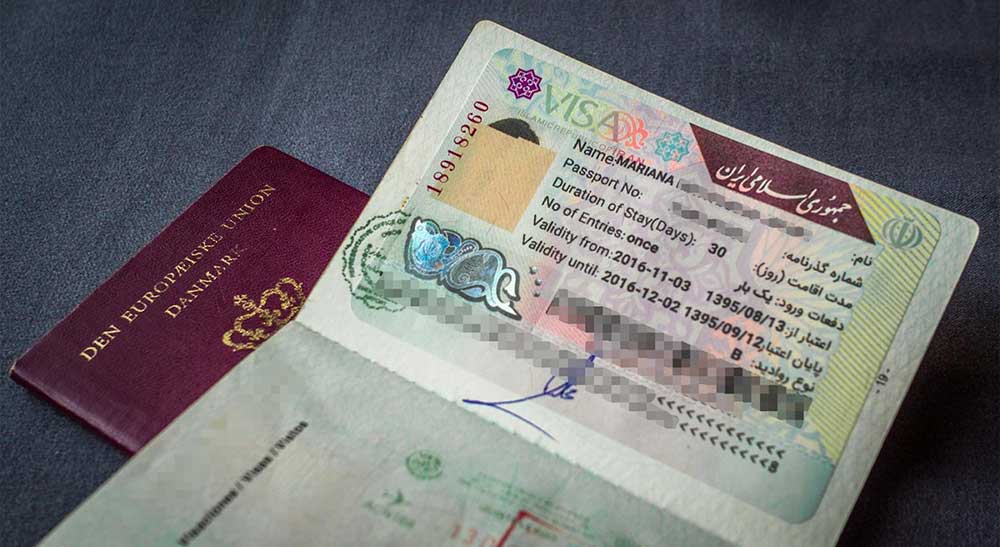 Iran visa on arrival (VOA) or Iran airport visa, refers to that kind of Iran tourist visa received by eligible nationals traveling to Iran for tourist purposes.
Journalists, politicians, and reporters on a mission cannot get an Iran visa on arrival. Iran visa on arrival is issued for tourism purposes only (ordinary passport).
Diplomatic passport, official passports, etc. cannot apply for this type of Iran visa.
Visa on arrival can be issued at major international airports in Iran. You cannot get this visa on the land borders.
List of airports where you can get Iran visa on arrival:
Imam Khomeini International Airport, Tehran (IKA)

Mehrabad International Airport, Tehran (TEH)

Shahid Dastghaib Airport, Shiraz (SYZ)

Shahid Hasheminejad International Airport, Mashhad (MHD)

Shahid Madani Airport, Tabriz (TBZ)

Shahid Beheshti Airport, Isfahan (ISF)

Kish International Airport, Kish (KIH)

Bandar Abbas Airport, Bandar Abbas (BND)

Shahid Sadooghi Airport, Yazd (AZD)
Extending VOA in Tehran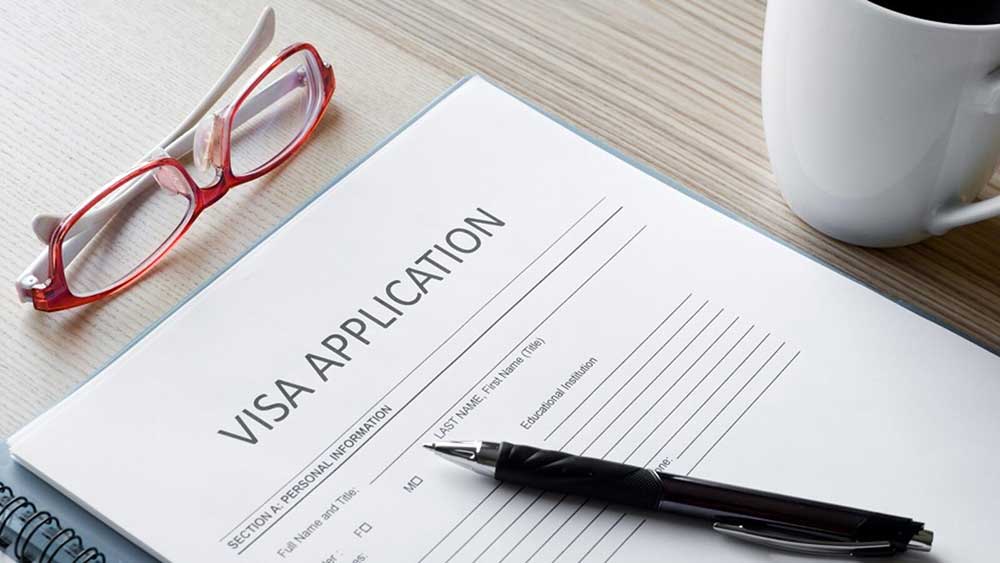 If you are planning to extend your visa on arrival in Tehran, you need to go to the central office address for a visa extension as bellow:
Address:

Central Police Department of Immigration and Passports, Kooh-e Noor St., Motahari St.

Phone:

+98 21 7394 8912

Working Hours:

From 7:30 AM – 13: 30 PM (closed on Fridays)
If you're planning on staying longer than 30 days in Iran, make sure to get your Iran visa at the Embassy at the country of your residence instead.
IMPORTANT: Visa on arrival doesn't mean that it's a visa-free country. Iranian visa isn't just a quick stamp in your passport, like in for instance Japan.
In order to get this visa, you still need to have the necessary Visa documents.
Requirements for Iran Visa on Arrival
Official documents required to obtain an Iran visa on arrival are:
A valid passport with at least 6 months' validity

A confirmed return ticket within a 30-day timeframe

A photo to be attached to the Iran visa application form

Visa stamp fee, which is payable to the Iran Visa & Passport Office at the airport. Iran airport visa fee depends on the applicant's nationality. The visa fee ranges from 10 to 150 euros, costing around 75 euros for most European nationalities.

Hotel reservation voucher, and your travel plan.

Travel insurance valid for Iran. Printed. You can also buy one at the Insurance Counter at Imam Khomeini International Airport if you start your travel from Tehran.

(OPTIONAL) Online visa application form with an authorization number. To fasten the process, you can apply online in advance to your travel (better one week before your flight), and got the authorization number from the Iranian Foreign Affairs Office. Please note that this number is not a visa, and you still need to get the actual visa at the airport.