Iran Travel Tips
16 Jul 2023
BY

Batul Iddi
Tehran International Airport: Your Ultimate Guide
Are you planning a trip to Iran and wondering what to expect from Tehran Imam Khomeini International Airport (IKA)? Look no further!
As the largest airport in Iran and the primary international airport in the capital city, IKA is the hub of all international flights to Tehran. With its impressive area of more than 14 thousand hectares, modern facilities, two runways, and a bustling two departure terminal, this airport is the perfect introduction to the wonders of Iran.
The construction of this airport started just before the Iranian Revolution by American designers and was later completed by local experts. It officially opened in 2004 and began operations in 2007.
Offering flights to more than 50 destinations, most connecting Tehran with Istanbul, Najaf, and Dubai, IKA is the third busiest airport in Iran by passenger traffic. So, whether you're a first-time visitor or a seasoned traveler, this comprehensive guide will provide you with valuable information about the services offered by the airport, its various parts, terminal information, and the airlines operating here; this guide has got you covered.
Terminal Information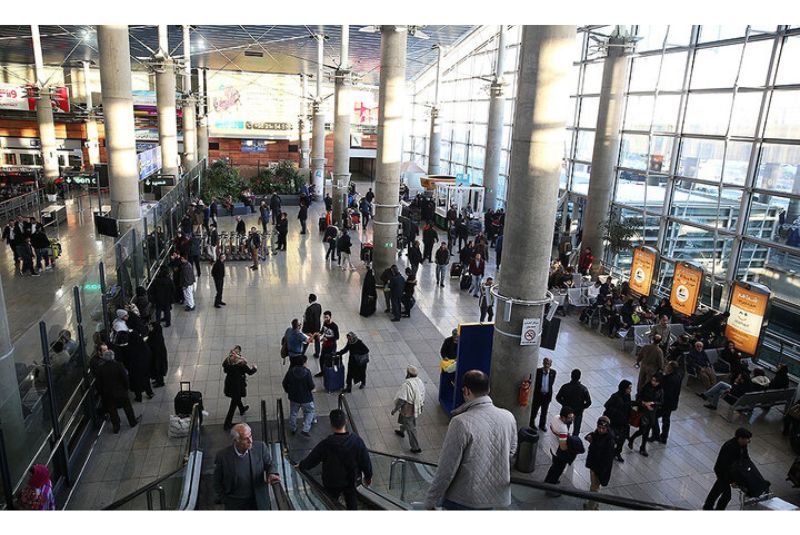 The airport has three terminals to accommodate the millions of passengers who pass through its gates each year. Of these three terminals, Terminal No.1 and Terminal No. 2(Salam Terminal )are currently in use, providing a spacious and modern environment for travelers to relax and prepare for their flights.
Terminal No.1 is IKIA's first active and main terminal, with an impressive area of 78,000 square meters. This terminal has all the amenities and services you could need, including restaurants, cafes, duty-free shops, and more.
Salam Terminal is the airport's second active terminal and has a capacity of 5 million passengers annually. Terminal No.1 and Salam Terminal can handle around 10 million passengers annually. But with the recent inauguration of Iranshahr Terminal (Terminal No. 3), the airport's reception capacity is set to increase dramatically, reaching an estimated 30 million passengers annually.
| Suggestion: Iran Essential Travel Tips
Airlines at IKA Airport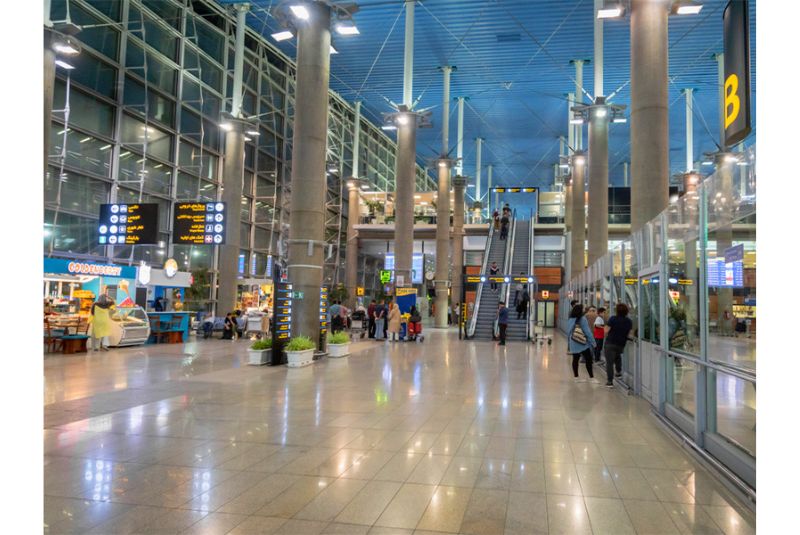 Imam Khomeini International Airport is served by a wide range of Iranian and international airlines, making finding a flight that works for you easy.
If you're flying with an Iranian airline, you can expect top-notch service from carriers such as Aseman, Iran Air, Caspian, Mahan, Kish Air, Zagros, Qeshm Air, Meraj, Ata, Taban, and more. These airlines offer a range of domestic and international flights, providing convenient options for travelers.
If you're flying with a foreign airline, you'll be pleased to know that some of the most important airlines in the world operate daily flights at Tehran International Airport. These include Air France, Austrian Airlines, Azerbaijan Airlines, Emirates, Turkish Airlines, Lufthansa, Thai Airways, Fly Dubai, Pegasus, Qatar Airways, and many more.
| Read more: Can I Travel to Iran from UK?
Services and Facilities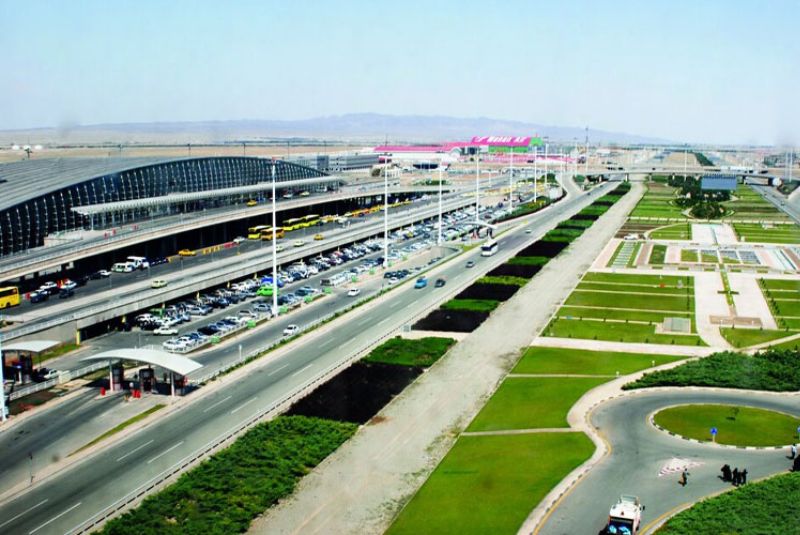 Imam Khomeini International Airport offers a wide range of services and facilities to make your travel experience more comfortable. Below are some of the facilities and services offered at this airport.
| Read more: Can I Travel to Iran from USA?
Restaurant and Cafes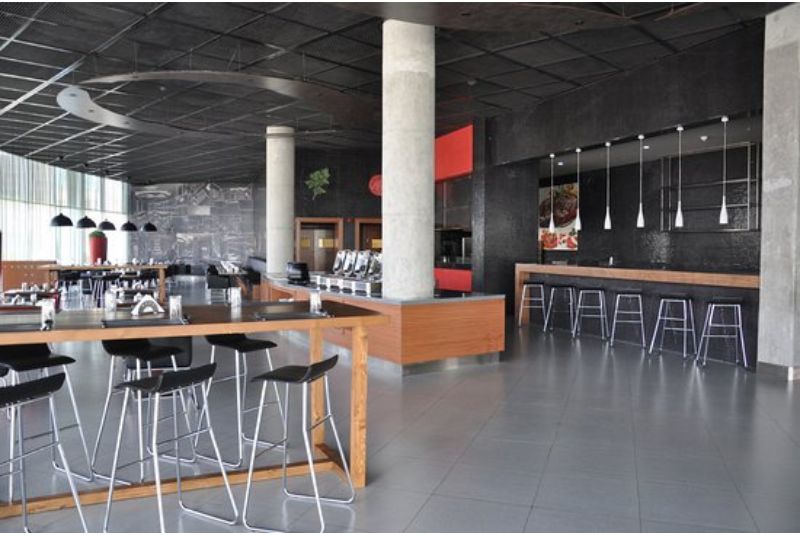 Imam Khomeini Airport has a wide selection of restaurants and cafes that offer a diverse range of food, snacks, desserts, and beverages. Whether you're in the mood for a light breakfast, a quick snack, or a full meal, there are plenty of options. Some notable restaurants and cafes in the airport include Cafe Tehroon, BurgerLand, Amir Chocolate, Tanoorak, Café Land, Persian Café, and Qeshm Airline Restaurant.
| Also read: Things to Bring Back from Iran
Bank and Exchange Office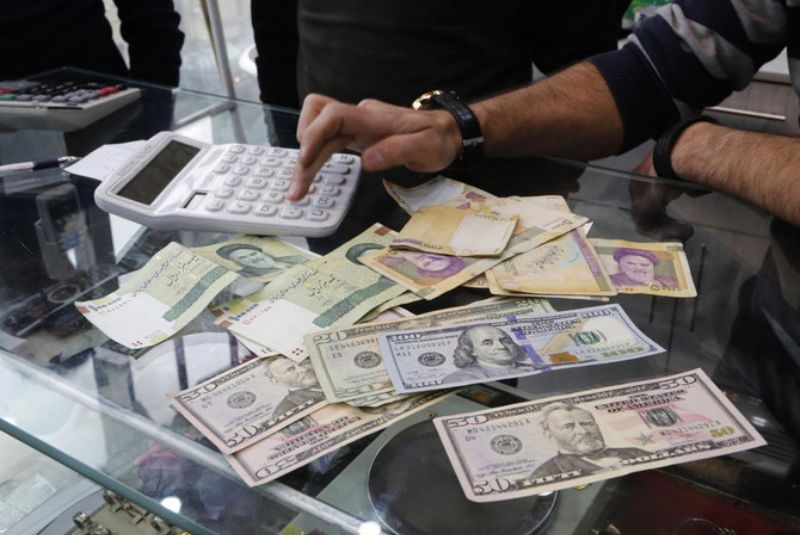 The airport has two banks and one exchange office at the exit hall. ATMs are also available throughout the airport terminal for cash withdrawals. It's important to note that your credit card may not work in Iran, but you can use an Iran tourist card at these ATMs.
| Suggestion: Best 5 Star Hotels In Iran to Stay in 2023 + Pics
Mobile Operators Booths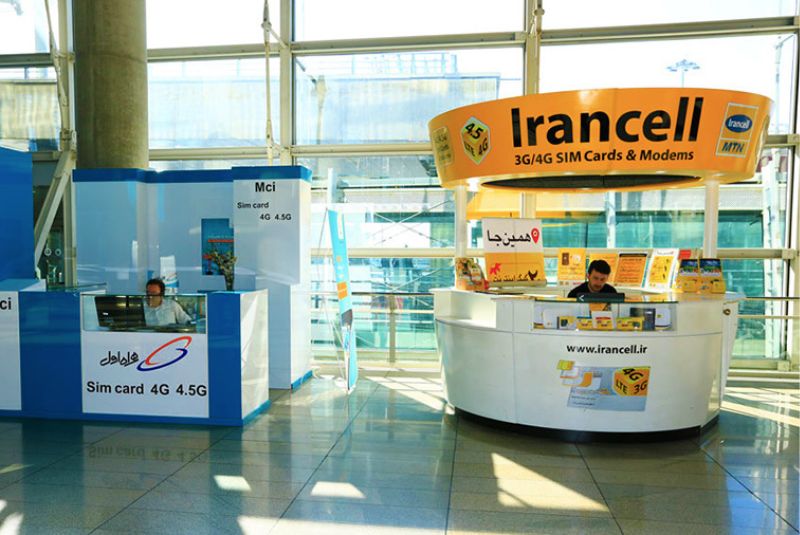 To purchase an Iranian Simcard, you can visit the mobile operators' booths at Tehran International Airport. Irancell and Hamrah-e Aval are the best mobile operators that offer Temporary Iranian sim cards.
Free Wi-Fi
You can use the airport's free Internet to browse the web, check your emails, or chat with your loved ones. You can request the password from the Airport staff.
| Suggestion: Fun Things to Do in Iran | A Fun Guide!
Duty-Free Shops
If you have some time to kill before your flight, the airport's duty-free shops offer a wide selection of luxury goods, Iranian souvenirs, and food. It's a great way to take a piece of Iran with you or buy gifts for your loved ones.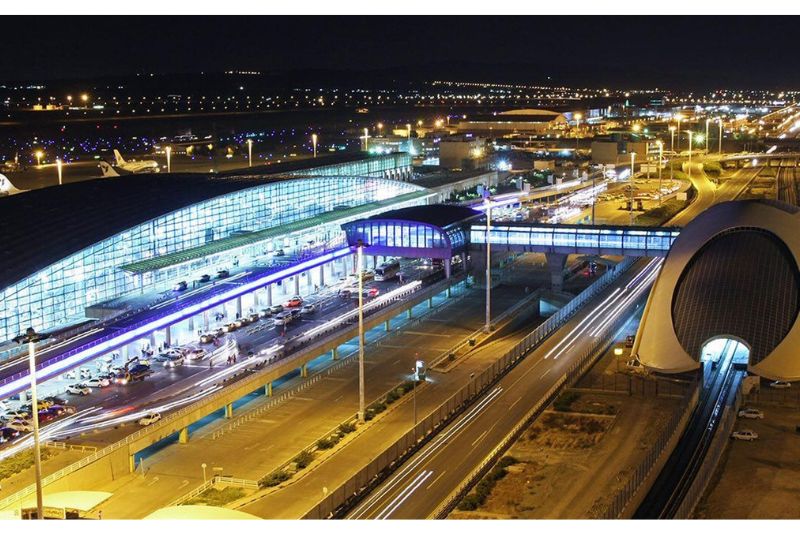 Parking Lots
Imam Khomeini Airport has five open and covered parking lots that you can use for short and long-term stopovers.
CIP Services
For a more luxurious travel experience, you can opt for CIP services. This service allows you to skip the long check-in queues, baggage delivery, and boarding process. Instead, you can relax in the CIP Hall and enjoy delicious food and drinks while the CIP expert team takes care of everything else.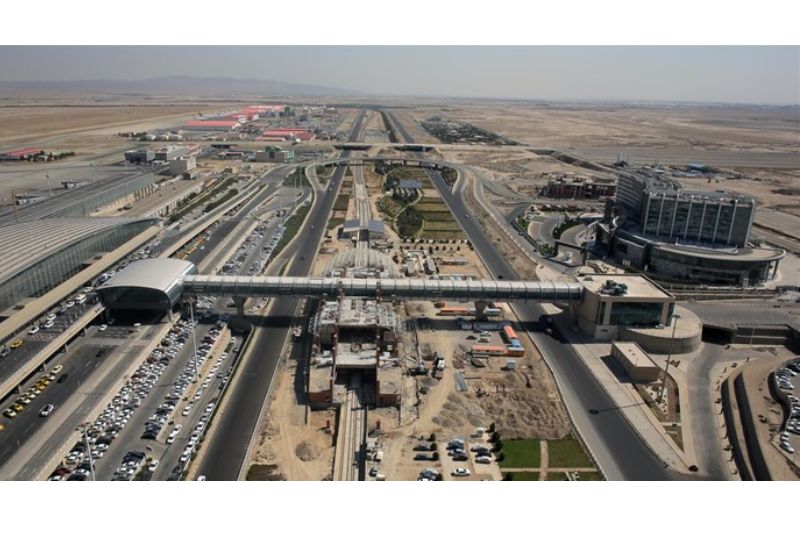 Car Rental Offices
International travelers to Iran can rent a car at Tehran International Airport. The car rental offices at Imam Airport offer a variety of luxury and economical cars. The two car rental companies here are Tosseh Andish Sepand Company and Europcar.
Travel Insurance
IKA airport has an insurance booth that issues travel insurance to foreign nationals.
How to Retrieve a Missing Item at Imam Khomeini Airport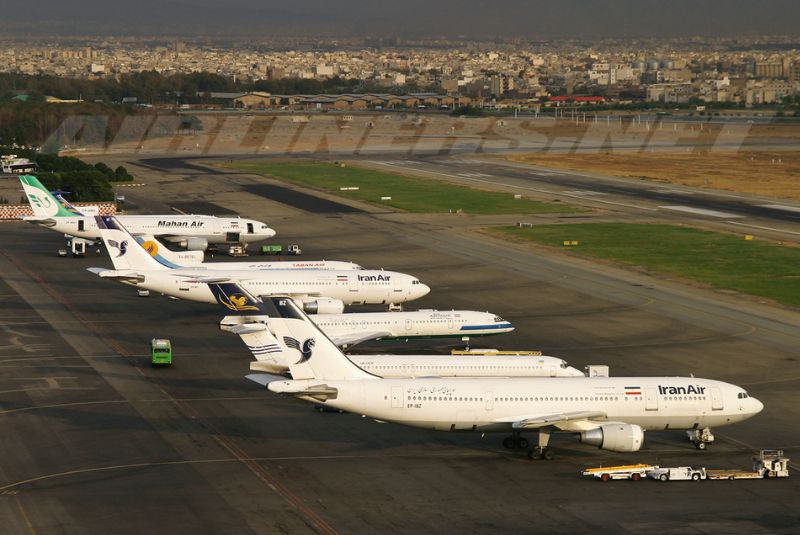 Losing or leaving behind items while traveling can be a frustrating experience. Still, if it happens to you at Tehran Imam Khomeini International Airport, there are steps you can take to retrieve your missing belongings.
Firstly, you should report the loss or misplacement of your items to the baggage officer. They will then refer you to the airport police station, where you can follow the necessary procedures to retrieve your belongings.
It's important to note that specific regulations are in place to deliver missing items at the airport. To ensure that the item belongs to you, you must provide proof of identity, such as your original passport, and any other means of identification, such as a national identity card or birth certificate.
In addition to proof of identity, you must show ownership documents for your missing items. For example, if you lost a camera or laptop, you will need to provide the purchase invoice or box. For gold and jewelry, you will need to submit the purchase invoice. By following these regulations, you can retrieve your missing items and avoid any potential misunderstandings or complications.
Location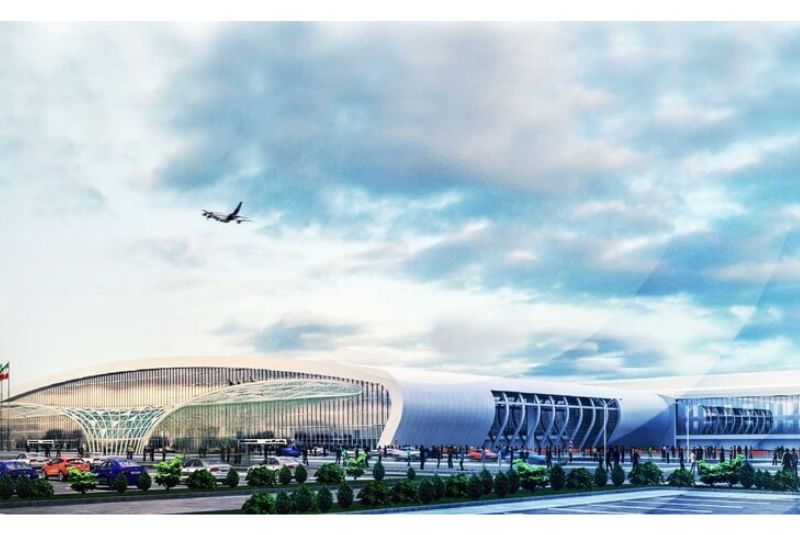 Imam Khomeini International Airport is located just 30 kilometers southwest of Tehran. The airport is situated near the cities of Robat Karim and Eslamshahr.
One of the best things about the location of Imam Khomeini International Airport is its proximity to some of the most popular attractions in Tehran. For example, if you're interested in exploring the city's cultural and historical landmarks, you can easily reach the Azadi Tower in 45 minutes, the Golestan Palace and Milad Tower in 1 hour, and the Tochal Ski Resort in 1 hour and 20 minutes.
Transportation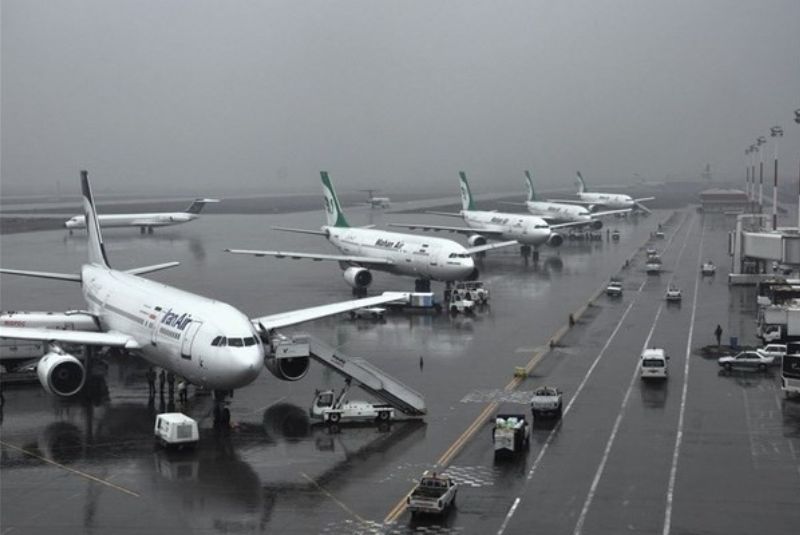 Transportation at Imam Khomeini International Airport is convenient and varied, providing travelers with several options, including:
Taxi: several companies are offering a range of vehicles. From Samand to Toyota, Renault to Volkswagen Caddy, and even vans, you can find a taxi that fits your budget and travel requirements. Simply head to the taxi booths at the airport to hail a ride.
Alternatively, after purchasing an Iranian SIM card, you can take advantage of the convenience of online taxi applications such as Snap and Tapsi, which allow you to hail a taxi with just a few taps on your phone. You can also save money by getting a lower fare than traditional taxi companies.
Metro: If you like public transport, you will find a metro station outside the airport which is on Line No. 8 (Red Line) of the Tehran Metro. However, taking the metro may not be the most convenient choice if you have heavy luggage.
Bus: Another option is to take one of the hourly buses that travel between Imam Khomeini International Airport and Mehrabad Airport, with stops at the Holy Shrine and Azadi Square. This is a great choice for budget-conscious travelers who want to save money on transportation.
Car Rental: If you prefer to rent a car, several car rental companies have offices at the airport. However, be aware that driving in Tehran can be challenging, and traffic can be heavy.
Hotels Near Tehran Imam Khomeini International Airport
If you're looking for a comfortable and convenient place to stay near Imam Khomeini International Airport during a long layover or between flights, the Ibis Hotel and Novotel Hotel are two excellent options. These hotels are located right next to the airport and are connected to the terminal by a pedestrian bridge, making them just a short walk away.
Both hotels offer world-class service and amenities, with the Novotel Hotel boasting a luxurious five-star rating and the Ibis Hotel offering a comfortable four-star experience. These hotels offer short-term stay options of 3 or 6 hours and 24-hour stays.
One of the best things about staying at these hotels is the opportunity to relax and recharge before continuing your travels. Plus, with the convenience of being located right next to the airport, you won't have to worry about transportation or being late for your flight.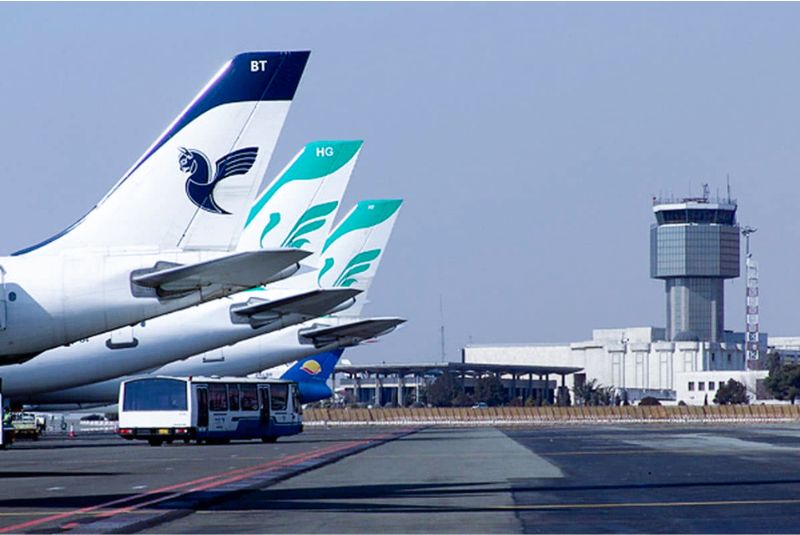 Tips for Traveling through Imam Khomeini International Airport
Here are ten practical tips for traveling through Imam Khomeini Airport:
Arrive at the airport with plenty of time to spare, as security and passport control lines can be long.
Remember that Imam Khomeini Airport is for international flights, and Mehrabad Airport is for domestic flights.
Consider bringing a portable charger for your phone, as there may not be enough outlets to charge your devices.
Keep your travel documents, including your passport and boarding pass, in a safe and easily accessible place.
If you need to exchange currency, do so at the airport's official exchange bureaus to ensure you're getting a fair rate.
Use the airport's free Wi-Fi to connect with friends and family.
Check the airport's website for up-to-date information on your flight's status and potential delays or cancellations.
Consider staying at one of the airport hotels if you have long layovers.
You can buy a SIM card, exchange money, buy travel insurance, and get an Iran Visa on Arrival at the airport.
Airport taxis are the best means of transportation at the airport, with fixed and reasonable rates.
There are plenty of dining options at the airport, with various international and Iranian dishes.