Persian Art | Iranian Art
Persian art, stemming from the cultural heritage of Iran, is a captivating display of human creativity and expression. With a history spanning over millennia, it encompasses a diverse range of artistic forms, including intricate designs, vibrant colors, and intricate craftsmanship. Drawing inspiration from various historical periods and cultural influences, Persian art showcases a unique fusion of tradition and innovation. This artistic tradition offers a window into the rich and dynamic cultural tapestry of Persia, captivating audiences with its beauty and depth of meaning.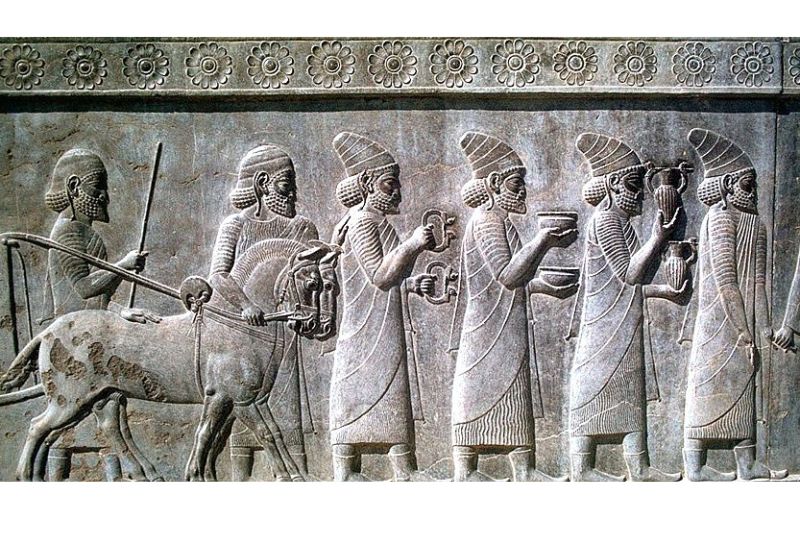 History of Persian Art
Ancient Persian art's enchanting voyage spans ages, leaving an indelible mark on human creativity. Emerging with Elamite intricacies, its zenith came under the Achaemenids, shaping Persepolis' splendor. Hellenistic exchanges and Parthian finesse paved the way for Sassanian grandeur, epitomized by intricate rock reliefs.
Islamic currents melded with Persian aesthetics during the Islamic era, influencing architecture and calligraphy. The Seljuks introduced iconic turquoise tiles, while Timurid refinement adorned manuscripts. Safavid opulence birthed Persian miniatures and lavish tilework.
As history churned, the Qajars embraced European elements, culminating in the dynamic modern era. Today, Tehran stands as a testament to this artistry, harmonizing tradition and contemporary expression. Persian art's journey narrates a saga of creativity, adaptation, and unwavering reverence for cultural heritage.
Art in the Persian Language
In the heart of Persian culture, "Persian art" carries the weight of its eloquent name, "Honar." Just as the Persian language flows gracefully, so does its artistic counterpart. The term "Honar" encapsulates more than mere creativity; it embodies a legacy of beauty and depth that transcends time. "Honar" harmoniously merges the aesthetic with the profound, expressing the essence of an ancient civilization's spirit.
Each brushstroke, every melody, and every intricate design reflects the fusion of "Honar," weaving together history, tradition, and innovation. As the rhythm of Persian art reverberates, it's the poetic resonance of "Honar" that guides the artist's hand, telling stories that span generations. Within this word lies the heartbeat of a culture, painting a vivid picture of a people who have celebrated life's splendor through their artistic tapestry.
Characteristics of Persian Art
Persian art is a realm where intricacy and harmony unite to create masterpieces that transcend time. Its defining traits breathe life into every stroke, shape, and form, forging an artistic identity that resonates globally.
Intricate Details: At the heart of Persian art designs lies a meticulous attention to detail. Whether it's the mesmerizing patterns in Persian carpets or the delicate strokes in miniature paintings, each element is crafted with precision, weaving a narrative that invites deeper exploration.
Harmonious Designs: Persian artwork is renowned for its harmonious and balanced designs. Every composition, from architectural wonders to calligraphic scripts, exudes a sense of equilibrium that reflects the cultural values of balance and symmetry.
Narrative Essence: Old and modern Persian art are more than visual splendor; they are vehicles for storytelling. Whether through the vibrant colors of a tile mosaic or the graceful curves of a script, each creation narrates tales of history, religion, and mythology.
Cultural Fusion: Iranian art is a melting pot of influences, shaped by encounters with neighboring cultures. The seamless incorporation of elements from various civilizations showcases the adaptability and openness that characterize Persian creativity.
Elegance and Refinement: The elegance associated with Iranian art is inextricable from its refinement. Be it the curves of calligraphy or the shimmering motifs of ceramics, Persian art exudes an aesthetic finesse that captivates the senses.
Is Persian art Islamic?
Persian art's tapestry is intricately woven with Islamic influences, yet it spans beyond this defining connection. Persian art has deep roots predating Islam, echoing the cultural diversity of Iran's history. While some of Iran's iconic mosques and creations from the Islamic era are often labeled "Islamic art," it's important to note that Persian art's scope is broader.
Iranian art thrived across dynasties, absorbing various cultural currents, resulting in a distinct identity that transcends religious lines. The Islamic era, however, left an indelible mark, introducing mesmerizing calligraphy, geometric patterns, and architectural marvels. This synthesis underlines the synergy between faith and creativity. Recognizing the dual facets of Persian art – as a bearer of historical legacy and a canvas for spiritual expression – we navigate an artistic narrative that intertwines with, yet extends beyond, Islamic realms.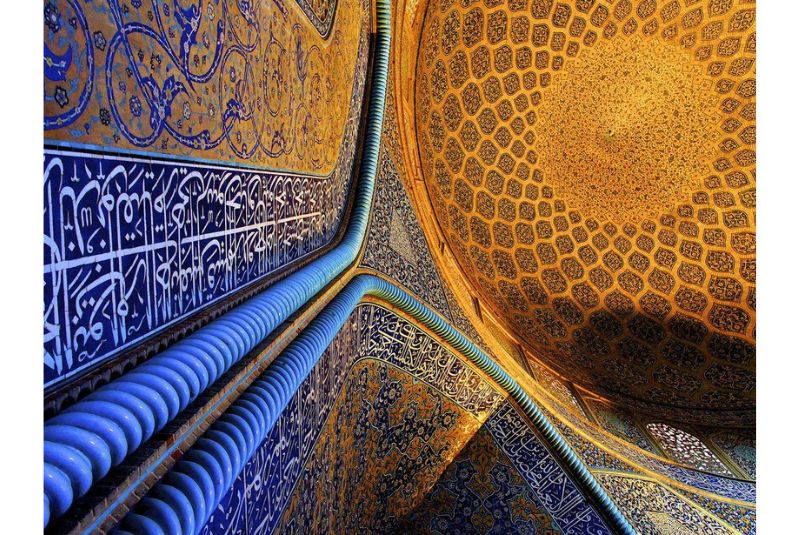 Famous Persian Arts and Artists
Persian art has birthed renowned masterpieces that echo through history, some gracing global museums, others adorning architectural marvels.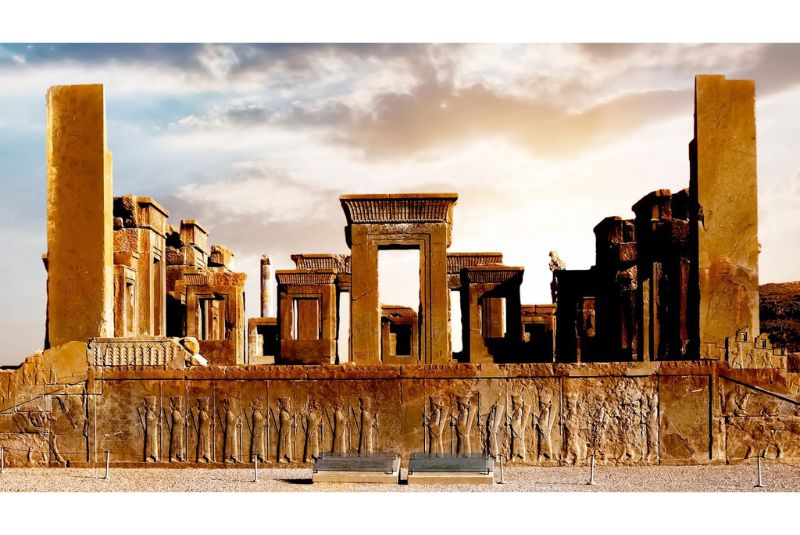 Renowned Iranian Arts
Persepolis: Majestic ancient site with intricate carvings and sculptures.
The Cyrus Cylinder: A remarkable artifact held in the British Museum.
Mihrab from the Madrasa Imami: A masterpiece of Persian inspired Islamic tilework at the Met Museum.
Frieze of Archers: Now housed in the Louvre Museum in Paris, a striking testament to ancient Persia.
Shahnameh Illustrations: Exquisite miniatures celebrating Persian epic poetry.
Ardabil Carpet: A breathtakingly detailed carpet displayed at London's V&A Museum.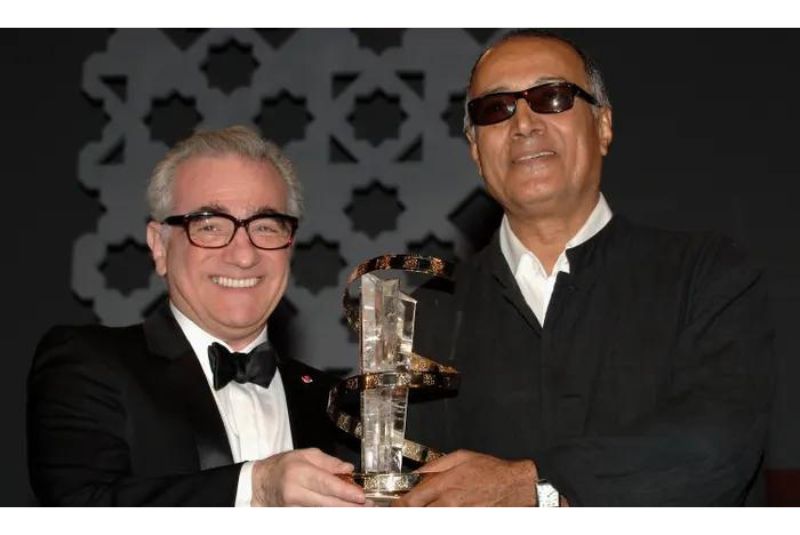 Kamal-ol-Molk: Famous for "The Mirror Hall" painting.
Farid al-Din Attar: Renowned for his Sufi poetry, especially "Conference of the Birds."
Mahmoud Farshchian: The master of miniature painting, one of most remarkable Old Persian painting style.
Parviz Tanavoli: Celebrated sculptor, known for "Heech" sculpture.
Shirin Neshat: Acclaimed for her thought-provoking photography and video art.
Monir Shahroudy Farmanfarmaian: Known for intricate mirror mosaics.
Abbas Kiarostami: Iconic filmmaker behind "Taste of Cherry."
Javad Maroufi: The most famous Iranian composer and pianist.
Examples of Persian Art Forms
Persian art is an expansive canvas that encompasses a multitude of artistic expressions, each bearing the mark of cultural richness and ingenuity.
Persian Calligraphy: An art of expressive writing, Persian calligraphy transforms words into visual poetry. One of the most famous works is the "Blue Qur'an," an exquisite manuscript showcasing intricate calligraphy.
Persian Miniature Painting: These intricate artworks narrate tales of history, literature, and myth. Among the most famous is the "Shahnameh," Ferdowsi's epic, brought to life through mesmerizing miniatures.
Persian Sculpture: Carved narratives, often depicting cultural symbols, create tangible connections to history. The "Frieze of Archers" from Persepolis is a remarkable example etched in stone.
Persian Mosaic Art: As one of the best Persian wall arts, Tile mosaics adorn Iranian mosques and palaces, with Nasir al-Mulk Mosque's stained glass and tilework standing as an extraordinary masterpiece.
Pottery and Ceramics: Utilitarian and artistic, pottery embodies cultural motifs and stories. The ceramics of Lajvardina (blue tiles) and the Haft Rang (seven colors) capture the essence of Persian craftsmanship.
Minakari: Enamelwork on metal, Minakari showcases vibrant colors and intricate patterns. The "Pahlavi Crown" is a prime example of this captivating art form.
Ghalamzani: Elegantly etched metalwork transforms everyday objects. The "Silver Bowl" from the Safavid era exemplifies Ghalamzani's ornate beauty.
Hardstone Carvings: Precious gemstones are carved into intricate sculptures. The "Gemstone Globe" is a stunning example, capturing both artistry and scientific precision.
Clothing: Iran's diverse regions boast distinct traditional clothing, with intricate fabric-making and sewing. Each attire tells a story of heritage and identity.
Jewel Making: Persian jewelers craft intricate pieces, often showcasing precious stones like turquoise and lapis lazuli.
Dance and Music: Each region in Iran has its own dances and folkloric music, from the Sama dance to Kurdish and Lorish traditions. Even funeral ceremonies have unique musical expressions in the southern regions.
Instrument Making: Qanun, Oud, Tar, Dotar, Setar, Kamancheh, Ney, Tonbak and Dayereh stand out as remarkable Persian musical instruments, producing enchanting melodies.
Carved Rock Relief: The "Naqsh-e Rustam" site bears rock reliefs depicting royal power and historical events, offering a glimpse into ancient Persia.
Weaving: Persian carpets, exemplified by the Ardabil Carpet, are globally renowned for their intricate patterns and rich storytelling.
Architecture: The iconic dome of the Sheikh Lotfollah Mosque and the awe-inspiring Persepolis showcase the architectural brilliance that has characterized Iran through the ages.
Most Famous Symbols of Persian Art
Persian art is adorned with timeless symbols that encapsulate the essence of culture, beliefs, and identity, resonating through generations.
Sun: A potent symbol of light, warmth, and life, the sun signifies eternal energy and resilience in Persian art.
Simurg: A mythical bird embodying purity and renewal, the Simurg symbolizes spiritual growth and transcendence.
Faravahar: An iconic emblem of Zoroastrianism, the Faravahar represents divine guidance, morality, and human choices.
Lion: A representation of strength, courage, and nobility, the lion appears as a guardian, embodying regal virtues.
Huma, the Heavenly Bird: A harbinger of fortune, the Huma bird represents hope, healing, and the search for enlightenment.
The Shirdal: A mythical lion-like creature symbolizing power and authority, often adorning Persian architecture.
Mount Damavand: The highest peak in Iran, Mount Damavand represents strength, immortality, and national pride.
Bote Jeghe: A stylized paisley motif, the Bote Jeghe signifies growth, fertility, and the perpetual cycle of life.
Anahita: The water goddess of Persia, Symbolizing fertility and divinity, Anahita embodies life-giving waters and the feminine essence.
How Persian Art Influenced Other Cultures
Persian art, with its intricate beauty and profound symbolism, has radiated beyond borders, leaving an indelible mark on artistic traditions worldwide.
Islamic Art: Persian calligraphy and architectural motifs influenced Islamic art, shaping intricate designs in mosques and manuscripts.
Mughal Empire: Persian miniatures inspired the Mughal School of painting in India, giving rise to masterpieces like the "Padshah-nama."
Ottoman Empire: Persian patterns and tilework left an imprint on Ottoman art and architecture, adorning palaces and mosques.
European Renaissance: Persian carpets captivated European nobility, influencing tapestry design and inspiring artists like Hans Holbein.
Chinese Art: Persian ceramics' impact can be seen in Chinese porcelain patterns during the Yuan and Ming dynasties.
Central Asian and Turkic Art: Persian influences resonate in Central Asian carpets and Turkic metalwork, bridging cultures.
Contemporary Art: Persian artistic themes, from calligraphy to symbolism, have permeated modern global art, connecting diverse visions.
Iranian Modern Art
Persian modern art seamlessly intertwines tradition and innovation, crafting a dynamic fusion that echoes the nation's cultural identity. While rooted in the echoes of history, contemporary artists infuse their creations with themes reflecting the present. Traditional techniques, such as Persian calligraphy and miniature painting, find new life alongside explorations of societal shifts, identity, and global connectivity. This artistry encapsulates the essence of Iran's heritage while embracing the fluidity of modern expression, bridging the past and present in a vivid tapestry of creativity.