Iran Nature
24 Jul 2018
BY

The Authors Group
Shahdad with magnificent landscapes of Kaluts
When most people who have never travel to Iran, think about the country, they usually picture a deserted-country which is not true for all the country, but for some parts of it.
As for, Shahdad district which is located at the edge of Lut Desert in Kerman province is one of the best examples of cities in Iran with desert all around it. So, if you are planning to travel to Iran and interested in safari tours in Iran, this area is one of the best options.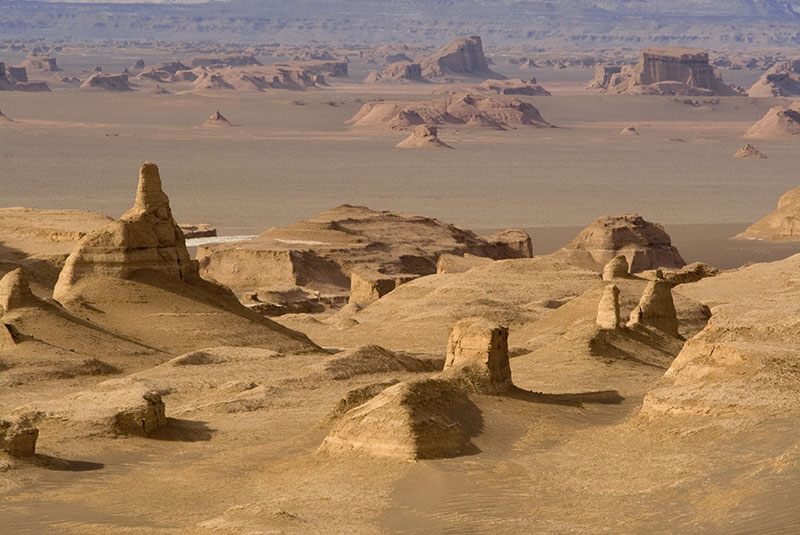 With a hot and dry climate, at the altitude of 56 meters above the sea level, the point with more than 70˚C in shade is considered as the hottest place in Iran and the World. This area is called "Gandom Beryan" which is even hotter than "Death Valley".
The most popular landscape in Shahdad to visit is the beautiful Kaluts in the area. Kaluts are located in an area 40km east and northeast of Shahdad. Kaluts have been generated by the extreme soil and water erosion and extend from northwest to the southeast of the district. The best time for visiting Kaluts during days is from December to March. However, if you are interested in observing the stars at night, the best time is from June to September.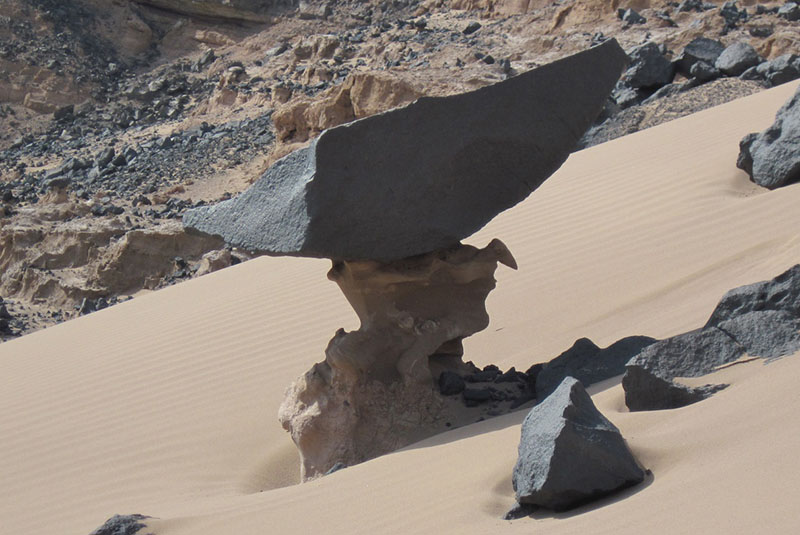 In addition to the Kaluts, there are also other attractions. 'Gowd-e Namak', which is situated in the western region of the Kaluts is the lowest region of Lut Desert which is on the east side of a salt mine.
Besides the magnificent natural attractions in Shahdad, it also has a great history. In 1986 it was discovered that the district goes back to Bronze Age. The area shares many parallels with Shahr-i-Sokhta in Sistan and Baluchestan Province. During the excavation in the 1970s., the oldest metal flag in human history was founded in Shahdad.
You can also find many historical castles and caravansaries from old civilizations in the area. Shafee abad Castle is one of them.
Although the area is a deserted place, you will see beautiful gardens of citrus and dates in the area. Dates from this area of some of the best in Iran.