Iranian Food and Drink
26 Sep 2019
BY

The Authors Group
Different types of bread in Iran (Persian bread)
In addition to a number of historical monuments in Iran, when you travel to Iran you will understand the diversity of cuisine in the country. Not only the type of dishes, but also sweets, pickles, pastry, and bread!
There are four types of Persian bread which are very popular and mostly used by people, named Barbari, Sangak, Taftoon, and Lavash. However, there are also some other types in every village and the city around the country. In this article, we are going to talk about the most popular type of bread in Iran.
Read more: Top 20 Persian food that you should try when traveling to Iran
Barbari Bread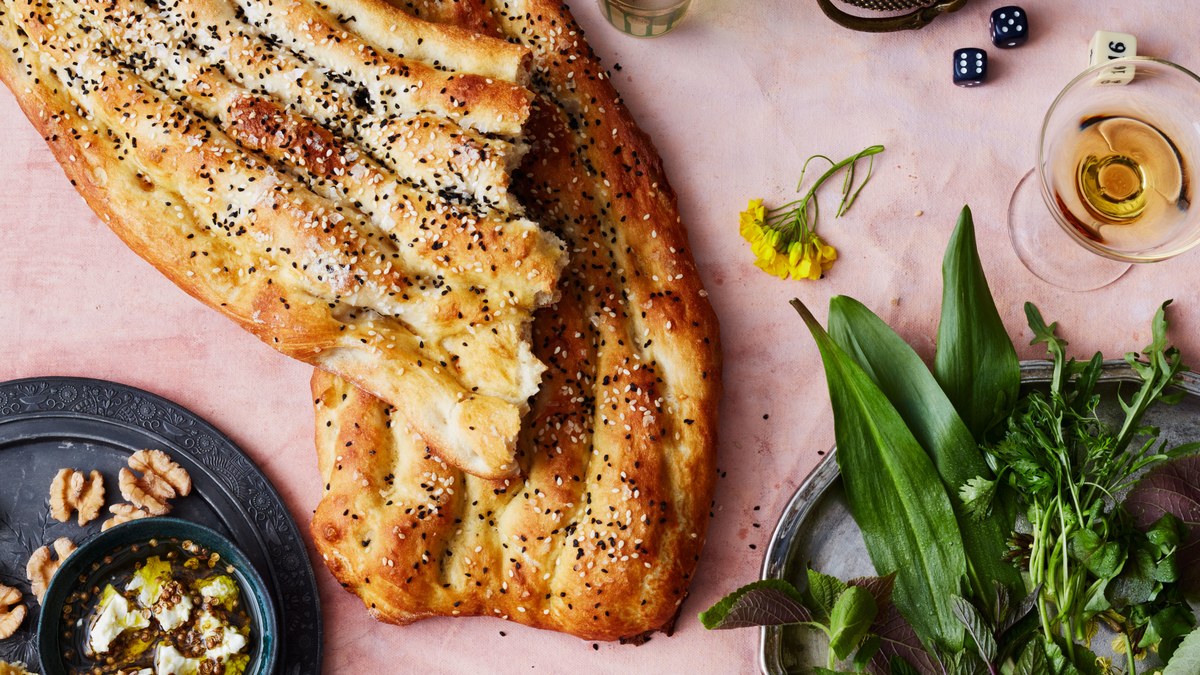 The word "Barbari" means belong to Barbar, and Barbar stands for a group of people who lived in the northeast of Iran. The bread got its name since the bread was baked in that area and brought to Tehran.
Barbari is a tick, flatbread with about 70 centimeters long and 30 centimeters wide. It is usually baked plain or with sesame.
Sangak Bread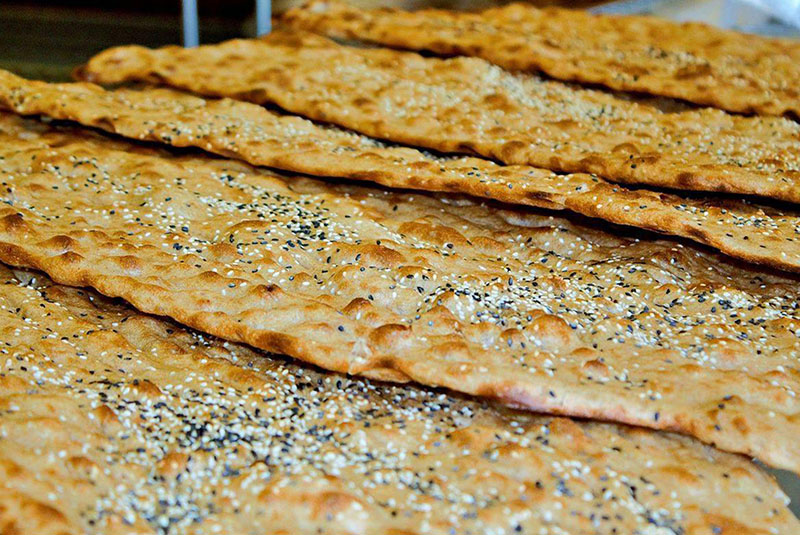 Sangak in a word means little stone (Sang stands for stone). Since the bread is baked in an oven, on a bed of small stones it got its name. It is a plain, rectangular whole wheat bread. Some bakeries add a different type of toppings such as sesame, dried herbs, and caraway.
It's very popular to eat Kebab, Dizi, and Abgoosht with Sangak. Sangak is not only popular in Iran, but also in Azerbaijan.
Read more: The most delicious food in Iran
Taftoon Bread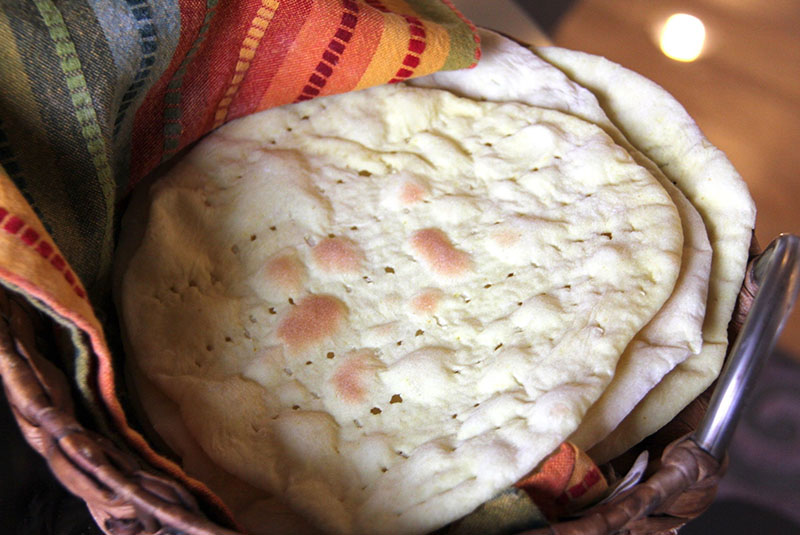 Tafton, Taftan, or Taftun is a Persian word which is derived from "tafan" which stands for "heating". According to the Shahnameh; the Iranian national epics "Taftoon" is baked and used by people for centuries. The traditional way of baking the bread was baking in a clay oven called tanoor in Farsi.
Usually, the baker makes some dimples all over the dough with fingertips.
Lavash Bread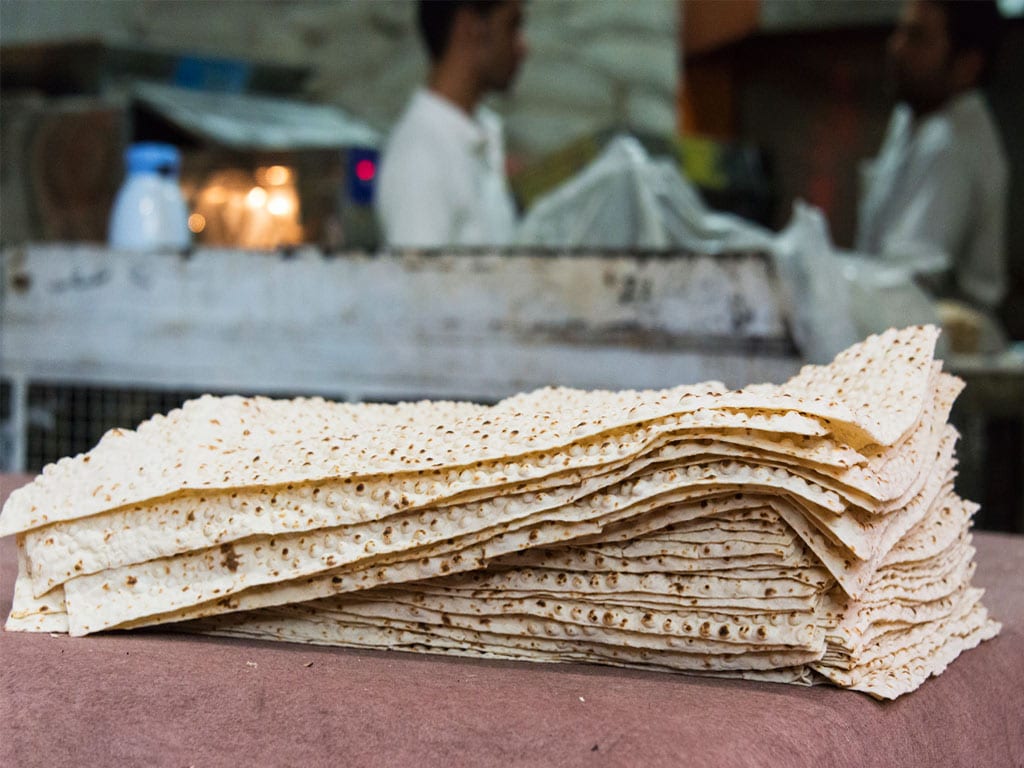 Lavash Bread is round and the thinnest bread among all different types of bread we have in Iran. The bread is one of the most common types of bread in Armenia, Azerbaijan, Iran, and Turkey.
In 2014 Lavash Bread, the preparation, and meaning was listed as Intangible Cultural Heritage of Humanity of UNESCO from Armenia. However, after two years, in 2016, the countries of Azerbaijan, Iran, Kazakhstan, Kyrgyzstan, and Turkey were also added to the list of representative.
Related Tour: Persian Food Tour