Iran's Nature
26 Jun 2018
BY

The Authors Group
Iran; The Country with Four Seasons
Iran with 1,648,195 Km2 (636,375 mi2) land area, is one of the 20 largest countries in the world.
The country is located in South-West Asia with a border to Armenia, Azerbaijan (the Nakhichevan Republic) and Turkmenistan in North, Afghanistan, and Pakistan in East, Iraq, and Turkey in West. In addition to these countries, through the Persian Gulf Iran is neighbor to Kuwait, Saudi Arabia, Bahrain, Oman, Qatar and the United Arabic Emirates.
Mountains of Iran contain about one-third of the country. The most important of them are Alborz Mountain in the northern part and the Zagros Mountain in the western part of the country. Iran's highest peak with 5610 meters height is Damavand peak which is located in the North East of Tehran. There are some other important peaks with the height more than 3500 meters in Iran. As an example, Sabalan with 4880 meters height, Sahand with 3707 meters height, Takht-e Mazandaran with 4820 meters height and Dena with 4309 meters Height.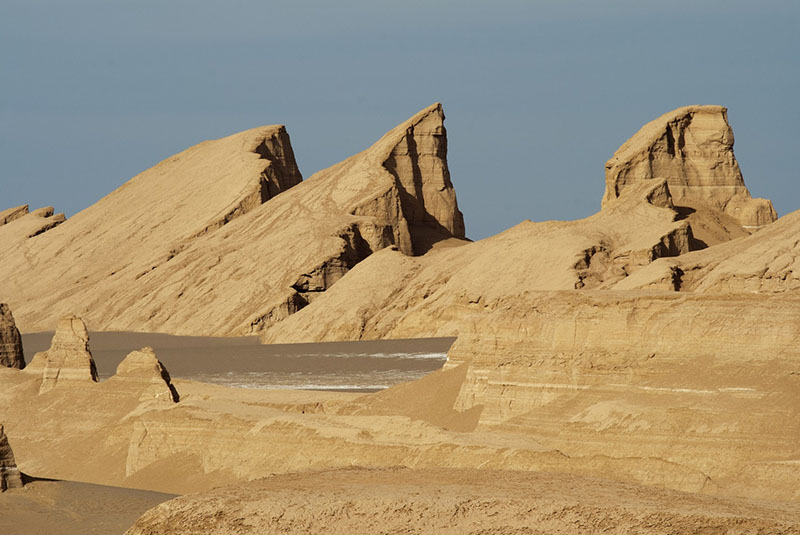 There are 2 main deserts in Iran, Kavir-Lut, and the Dasht-e Kavir. Both of these desserts covers about 360,000 Km2 of Iran which is about one-fourth of the country. Desserts of Iran are divided into four sections as Central Dessert, Small Dessert, Rig-Jen Dessert and Lut Dessert.
Iran's forests have an extent of about 340,000 Km2 and can be divided into the following five areas; the Caspian, Iran and Turan, Zagros oak forests, Persian Gulf area in the southern coastal area and finally Arsbaran.
During winter the difference between the warmest and coldest weather is about 50 degrees Celsius. In 2004 and 2005, the hottest spot on the Earth was in the Lut desert of Iran. The average annual rainfall in some cities in southern Iran does not exceed more than forty millimeters. While in the western part of the country you can find some cities with more than 600 mm of rain on annual basis. Besides to the temperature, humidity also has a significant difference in the cities and districts of the country.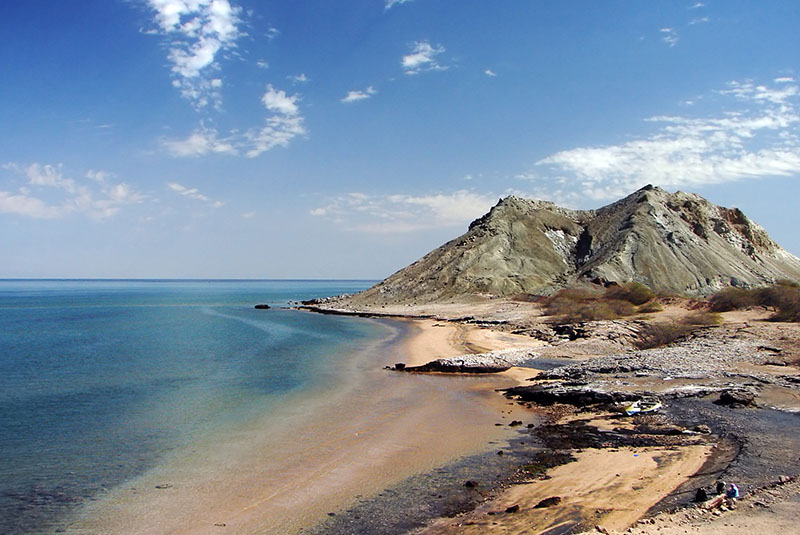 Due to the items mentioned above, size and variety of altitude across the country we can say Iran is a country with four seasons in two ways. In the first place, you can find the complete four season, almost in all over the country. Besides, sometimes it is possible to have all four season at once in the country. People can Ski in Dizin and Shemshak during winter in the northern and western parts of the country while some other swim in the Persian Gulf in the south at the same time.
So, when travel to Iran expect different types of weathers in your trip and don't forget to bring a warm cloth with you!