Iran Tourist Attractions
20 Jul 2023
BY

Batul Iddi
Top Iran Ski Resorts
Are you ready to hit the slopes in an unexpected winter wonderland?
Look no further than Iran's ski resorts! Despite its reputation as a hot and arid country, Iran boasts a variety of ski destinations that will leave you breathless. From the majestic Alborz Mountains to the stunning Zagros range, Iran offers a unique skiing experience that blends culture, nature, and adrenaline. So grab your gear and join us as we explore the ten best ski resorts in Iran.
Top 10 Iran Ski Resorts
Dizin Ski Resort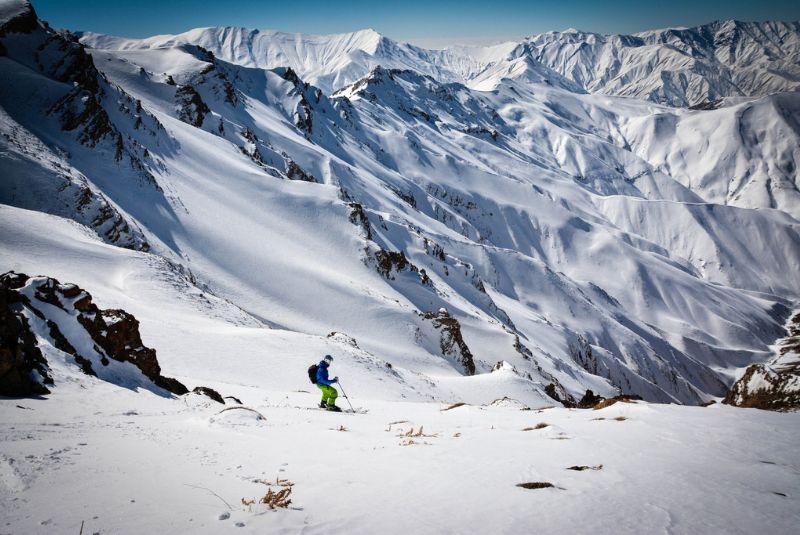 As the biggest ski resort in Iran, Dizin Ski Resort offers a range of amenities and activities that cater to skiers of all levels. It is located at an altitude of 2650 to 3600 meters above sea level in the stunning Alborz mountain range just 70 km north of Tehran. It boasts 16 ski lifts, four cable cars, and 23 tracks of varying lengths and heights, making it the first Iran ski resort the World Ski Federation approved for international competitions.
The resort also offers shooting, kite riding, paragliding, tubing, and mountain biking, ensuring that there's never a dull moment. And when you're ready to relax, you can enjoy a meal at one of the many restaurants on-site or unwind at one of the luxurious accommodations nearby, such as the 4-star Dizin Tourism Hotel or the cozy chalets.
And if you're looking to explore the area beyond the resort, there are plenty of nearby attractions to check out, such as the stunning Darbandsar waterfall and ski resort, the charming Varangeh Rood village, and the mesmerizing Deh Tangeh Ahar waterfall.
| Discover: Iran's Wildlife | A Nature Lover's Guide + Pics
Shemshak Ski Resort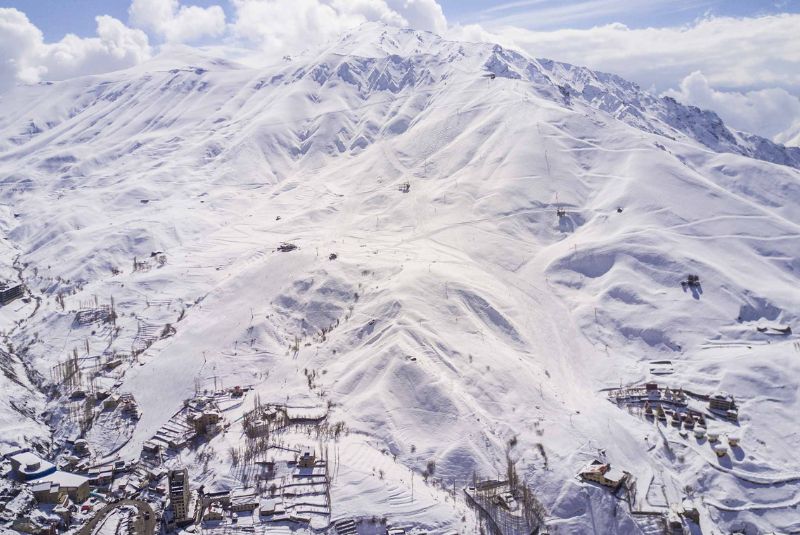 Shemshak Ski Resort is Iran's second-largest ski resort, located just 69 km northeast of Tehran. Shemshak has earned an international title from the World Federation and has been competing closely with Dizin to attract more skiers.
It boasts a range of facilities, including two chairlifts, plate ski traps, and a night piste open from 18:00 to 22:00.
The highest point of the Shemshak ski resort is 3050 meters, while the lowest is 2550 meters. This makes it a more convenient option for those who enjoy skiing as a hobby. And thanks to strong floodlights, the possibility of skiing at night is also provided, ensuring that the fun never stops.
Darbandsar Ski Resort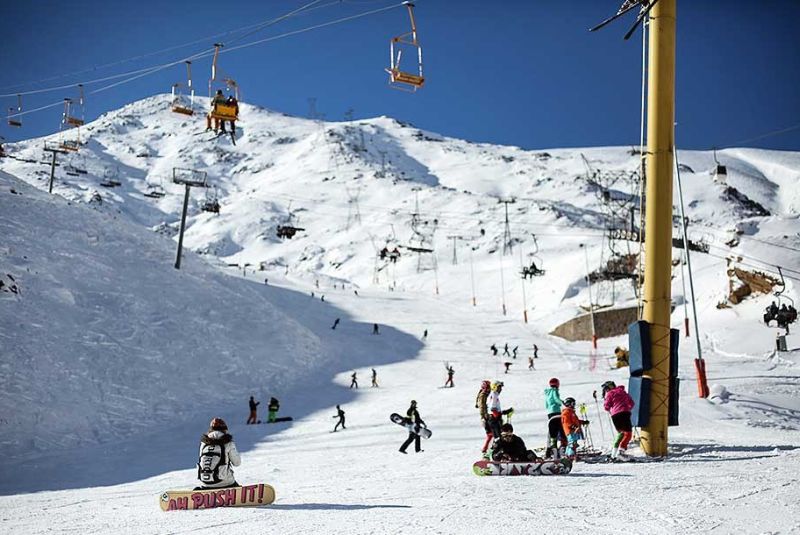 Located just 57 kilometers northeast of Tehran, Darbandsar has a 300-hectare track at an altitude of 2600 to 3050 meters. It is an excellent place for sightseeing and recreation all year round.
It offers a range of facilities that cater to skiers of all levels, including several cable cars, ski equipment, ski lifts of different lengths, numerous restaurants, clothing rental booths, and hotels near the track. And there's a ski school with experienced and professional instructors for those who want to improve their skiing skills.
Darbandsar Ski Resort also offers a unique night skiing experience, plenty of space for backcountry skiing, and acclimatization for extreme ski adventures. And even if the snowfall is not enough, a snow machine is used on the track to produce snow and prepare it for skiing.
Several international league championships have been held at the resort since the International Ski Federation's recognition as an International Ski Resort in 2008, in which some of the world's most renowned skiers competed.
Tochal Ski Resort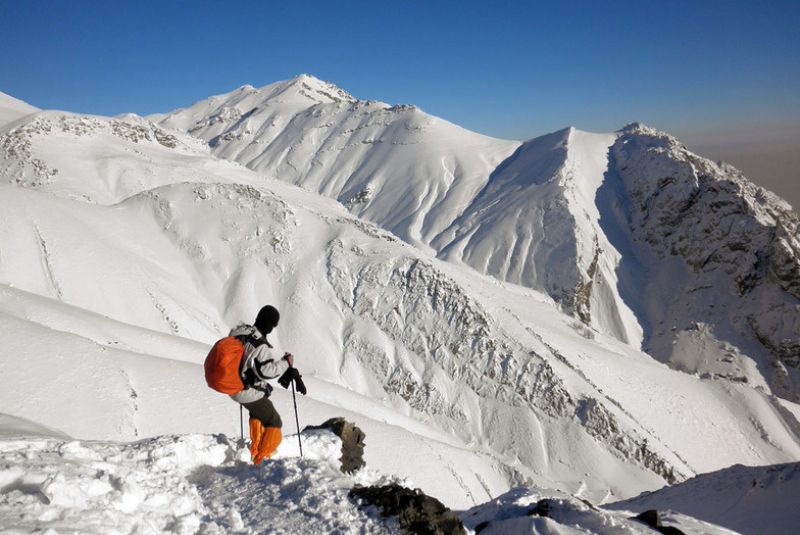 Nestled in the Alborz mountain range, Tochal Ski Resort is a paradise for ski enthusiasts and nature lovers. It is located just five kilometers from Tehran, and it offers a variety of slopes, lifts, and other attractions to make your winter vacation unforgettable.
To reach the resort, you must take the Tochal Telecabin, one of the longest gondola lifts in the world, with a length of 7500 meters. The telecabin has four stations, each offering breathtaking views of Tehran and the surrounding mountains.
Station 1, located at an altitude of 1900 meters above sea level, is the starting point of the telecabin. From here, visitors can catch a glimpse of the bustling city of Tehran and the surrounding urban landscape.
Station 2 is located at an altitude of 2400 meters and is the first transfer station of the telecabin. Station 5, located at an altitude of 2935 meters, is the second transfer station of the telecabin and the starting point of the ski resort. The station offers a panoramic view of the surrounding mountains, with the ski slopes visible in the distance. Visitors can enjoy a warm beverage or a meal at the station's restaurant, which serves traditional Iranian cuisine.
Station 7, located at an altitude of 3740 meters, is the highest point of the telecabin and the ski resort. It's also the location of the Tochal Hotel.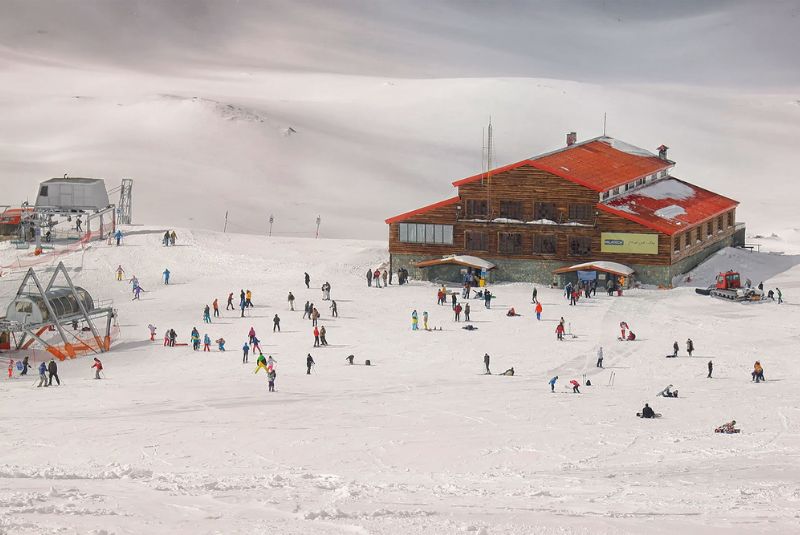 Tochal Ski Resort has three separate ski slopes, each offering a unique experience for skiers of all levels. The 7th Station Ski Slope (Peak) starts from the hill of Tochal Peak, at an altitude of 3850 meters, and ends at 3550 meters, where the hotel is located. This Slope is equipped with a Doppelmayr chairlift and Tele-ski. Due to the height of this Slope, which is more than 3500 meters above sea level, the slopes are covered with snow for more than eight months a year and are open for skiing.
The Western foothill slope is located on the western foothill, with a spectacular view of the surrounding mountains. It's 900 meters long, peaking at 3750 meters and ending at Tochal Hotel. The third Slope starts from the 7th to the 5th station, and it is 5500 meters long. Although it's a newly opened slope, it offers a thrilling experience for skiers.
Tochal Ski Resort has three Doppelmayr chairlifts, with two of them almost always open. The resort is equipped with snowmelt machines that prepare the slopes for skiers. During foggy or slightly stormy days, the slopes may be closed for safety reasons.
In addition to skiing, Tochal Resort also offers a range of activities for non-skiers, including a snowmobile, VR simulator, sled, archery club, zip line, rock climbing, bungee jumping, tennis and billiards club, restaurants, and cafes showing a 360 view of Tehran, and a three-star Tochal hotel.
Abali Ski Resort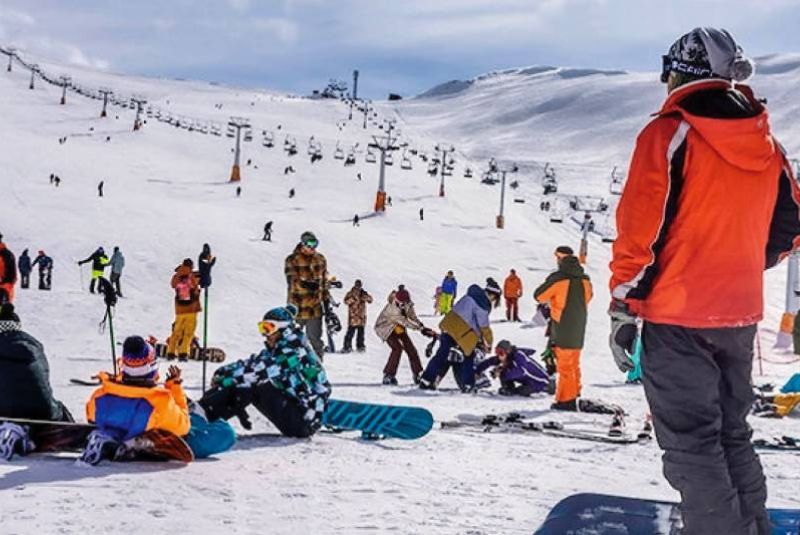 Located just 75 km from Tehran on Haraz Road, Abali is one of the oldest ski resorts in Iran and is situated at an altitude of 2,650 meters above sea level.
With its highest and lowest points at 2,650 and 2,400 meters, the resort offers a range of facilities catering to skiers of all levels. And if you're new to skiing or want to improve your skills, you can participate in training courses with sessions ranging from beginner to advanced.
Abali Ski Resort also offers a range of summer activities, including horseback riding and tennis. And with its cool temperatures in the summer months, the region is perfect for hiking, trekking, and climbing, as well as taking a dip in the local thermal spring water.
And with its proximity to Mount Damavand and the beautiful Mosha Village, which boasts lots of villas, traditional restaurants, and recreational facilities, Abali Ski Resort is a unique destination that offers something for everyone.
Pooladkaf Ski Resort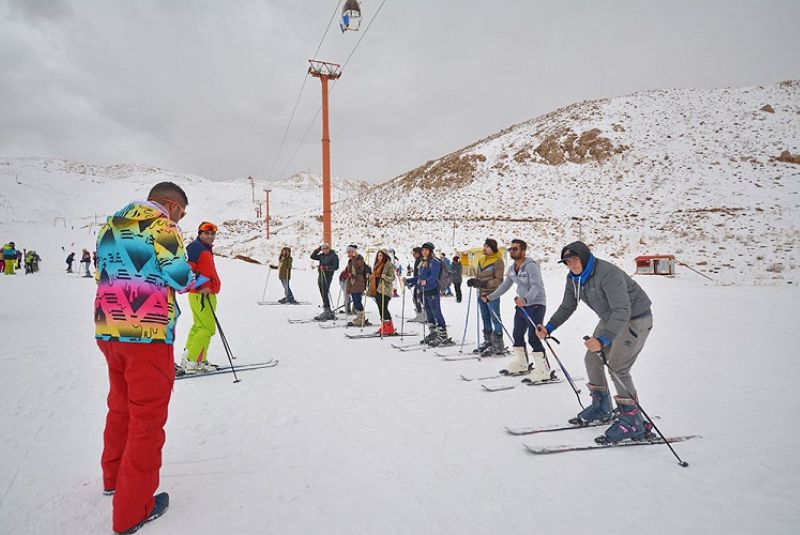 Pooladkaf Ski Resort is located just 5 km from the city of Sepidan and approximately 85 km from the beautiful city of Shiraz.
With a peak height of 3400 meters, Pooladkaf Ski Resort is considered the second international track in Iran. It has an area of 500 hectares, making it the second-largest international ski resort and the first in the country's south.
Its trail is covered in snow from mid-autumn to early spring. At the same time, in the summer, visitors come for grass skiing and a range of other activities, including cycling, horseback riding, zip lines, paddleboats, buggy cars, cable cars, and even a theme park.
Pooladkaf Ski Resort also offers a range of amenities, including the 4-star Pooladkaf Hotel, four dining units, a cable car, a ski lift, snowmobiles, mountain cars, Mini-Bobs, ski school, and other facilities that cater to skiers of all levels. And if you're looking for a unique experience, you can stay in one of the beautiful Yurts (a kind of round tent) or experience nomadic life in one of the nomad tents located in this complex.
But that's not all – when you're not on the slopes, you can visit the nearby Margoon Waterfall, which is unique in Iran.
FereydounShahr Ski resort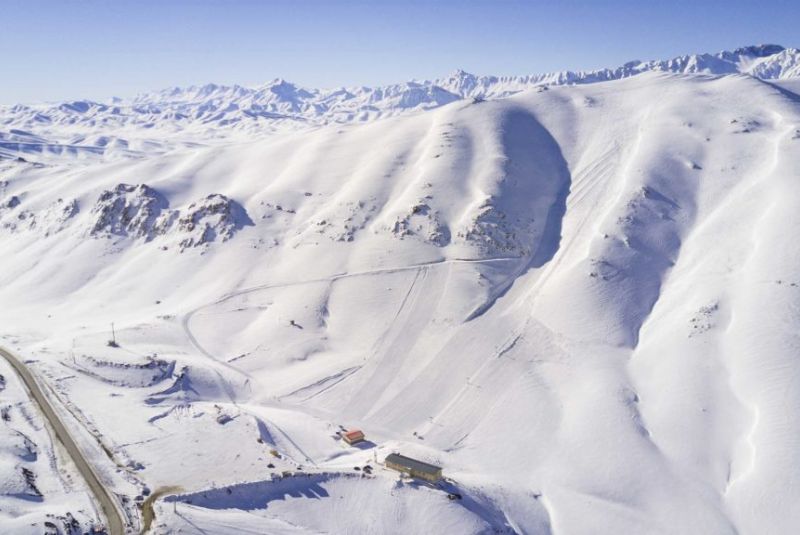 If you're looking for a ski resort that offers one of the best skiing in Iran and beautiful scenery, make sure to check out Fereydounshahr Ski Resort, located 180 km west of Isfahan near the Fereyduoon-Shahr city and village of Choqyurt.
At an elevation of 2,630 to 3,000 meters and with a range of facilities to access the track, including hoists, ski traps, and telesage, Fereydounshahr Ski Resort is one of the top destinations for expert skiers looking to practice when they're not competing in bigger ski resorts like Shemshak, Darbandsar, and Dizin.
But don't worry if you're a beginner – the resort has a ski school that can provide the necessary training to get you started. And if skiing isn't your thing, you can try alpine skiing or snowboarding instead.
In addition to skiing and snowboarding, Fereydounshahr Ski Resort offers a range of other activities, including sledding, zip lines, and snow tubing. It also has other amenities like restaurants, coffee shops, accommodations for athletes and tourists, a clinic, and a parking lot.
Alvares Ski Resort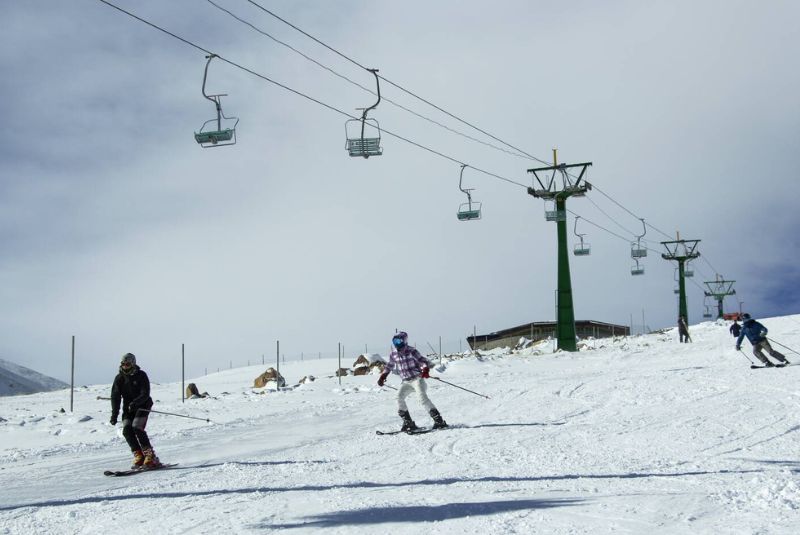 Alvares Ski Resort is located 12 kilometers from the village of Alvares and 24 kilometers from Sarein in northwestern Iran.
It is located at 3,200 meters above sea level and is fully covered in snow for six to eight months out of the year, making it a top destination for winter sports enthusiasts. And while it may not be the most equipped piste in the country, what Alvares Ski Resort lacks in facilities, it more than makes up for in stunning natural beauty.
Alvares Ski Resort has facilities such as a handicraft stall, ski lift, restaurant, coffee shop, and playground. In addition, visitors can enjoy the nearby hot springs and even go snowmobiling in the summer months.
Chelgerd ski resort (Koohrang)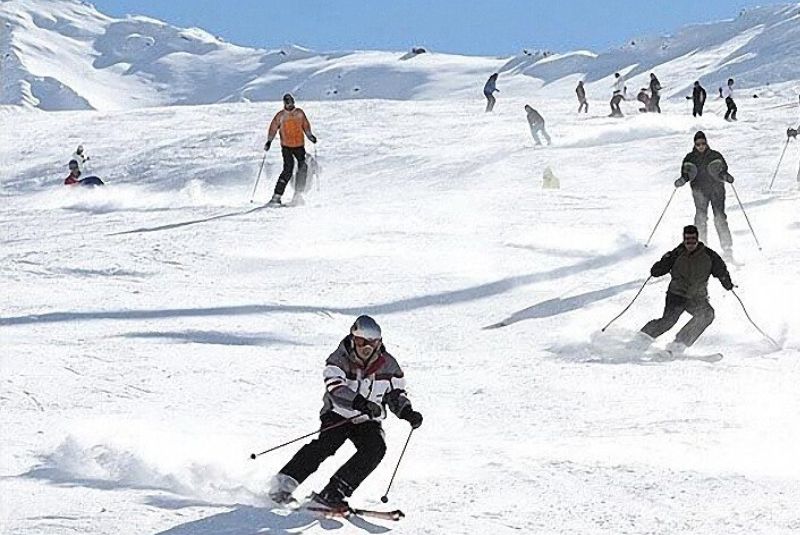 Chelgerd Ski Resort is located on the slopes of the Zagros Mountains, just 90 km from Shahrekord in Iran.
Its track has three areas, one for families, the other for men, and the last for women. It also has two ski lifts and a 200-meter-long training ski lift.
But skiing isn't the only attraction at Chalgerd Ski Resort. The nearby tunnel and waterfall of Koohrang offer stunning views, making it an excellent destination for nature lovers and tourists every season.
Khor Ski Resort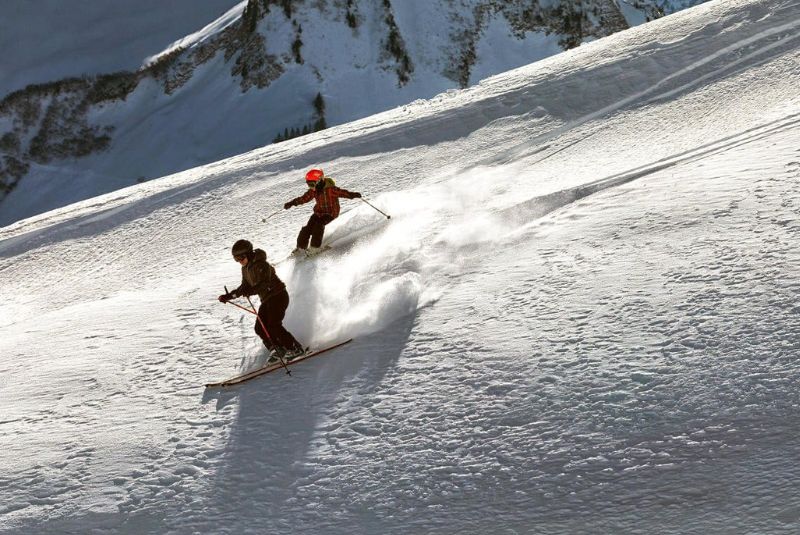 Khor Ski Resort is located just 65 kilometers outside of Tehran, Iran. With its location on the slopes of the Zagros Mountains, Khor Ski Resort is a unique spot allowing all sorts of sports and recreational activities in the mountains.
Khor Ski Resort has two ski routes at altitudes of 2800m to 3000m, where you will experience a thrilling vertical drop of 200m and snow depths of 1 to 2 meters.
The tube-riding section is one of the most popular facilities of the resort, offering a beautiful waterfall over 50m in height. It also has various bicycle and walking paths, allowing you to experience the fragrance of the mountains, especially at heights.
There are also mammal species such as leopard, wild cat, brown bear, wolf, boar, wild goat, and birds such as quail, partridge, golden eagle, and vulture inhabiting the region.
In addition, the resort has a restaurant, snow cubes, and a rental shop for renting skis and ski boats, offering you everything you need for a comfortable and enjoyable stay. And if you need a break from skiing, the 800-year-old sycamore tree near the Grand Mosque and the castle of Khor, with a 700-year history, are some of the tourist attractions of the village Khoor.
Bottom Line
With our guide, you can discover the hidden gems of Iran's Ski resorts, from the majestic slopes of Tochal to the charming village of Darbandsar, where powdery snow, stunning landscapes, and thrilling adventures await you. Get ready to carve your way through some of the most scenic pistes in the Middle East, experience warm hospitality, and create unforgettable memories on a ski trip that will leave you breathless. So, bundle up and get ready to explore the best of Iran's ski culture – you won't regret it!
---
Share your story!
Comment below and let us know about your Experience.
Your story inspires others!