Abyaneh
30 May 2018
BY

The Authors Group
Abyaneh Village | The Red Village
If you are traveling to Isfahan from Kashan or Tehran by car it would be a great idea to spend a few hours in Abyaneh village.
The most significant points about this village are color and the architecture of its buildings. Because of the red clay used in the material of construction, it is also known as the "Red Village". In local language it is also called "Viuna", "Vi" means willow tree, and Viuna is the place full of this type of tree. This is because the village used to have lots of willow trees.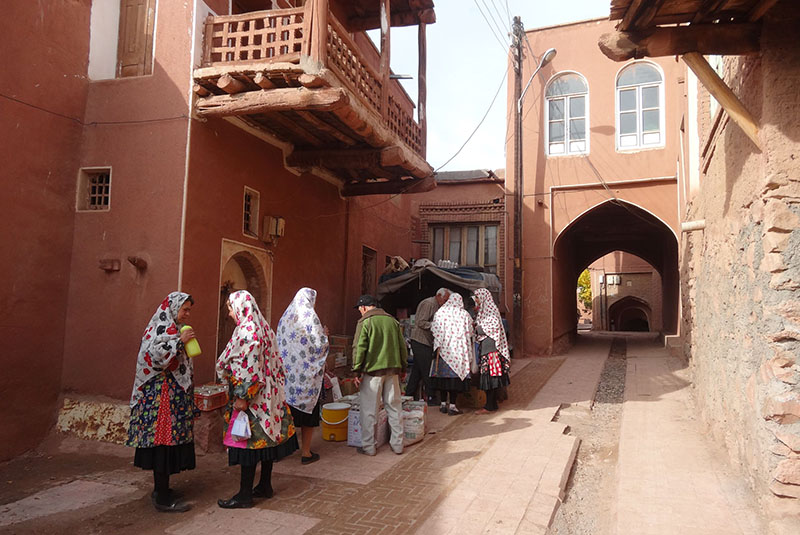 The architecture of the village is interesting since the roof of a house is used to be the courtyard of the other house which is built on a higher level. In some area of the village, there are up to four houses on top of each other.
The village is located at the foot of Karakas Mountain, 70 Km to the southeast of Kashan and 35 Km to the northwest of Natanz. It is 2222 meters (7290 ft.) above sea level. It has a small population of about 300 people in 150 families.
With a history of more than 2,000 years, there are several structures from Sassanid and Seljuq periods. As an example, there is a Zoroastrian Fire Temple and a site which is believed to be an Anahita Temple by the locals.
The Jame Mosque of the village with a unique mihrab is believed to be built during Seljuq (1038-1118) era. There is another mosque in the village that dates back to the early Safavid period, it has a beautiful nocturnal prayer hall with wooden capital pillars.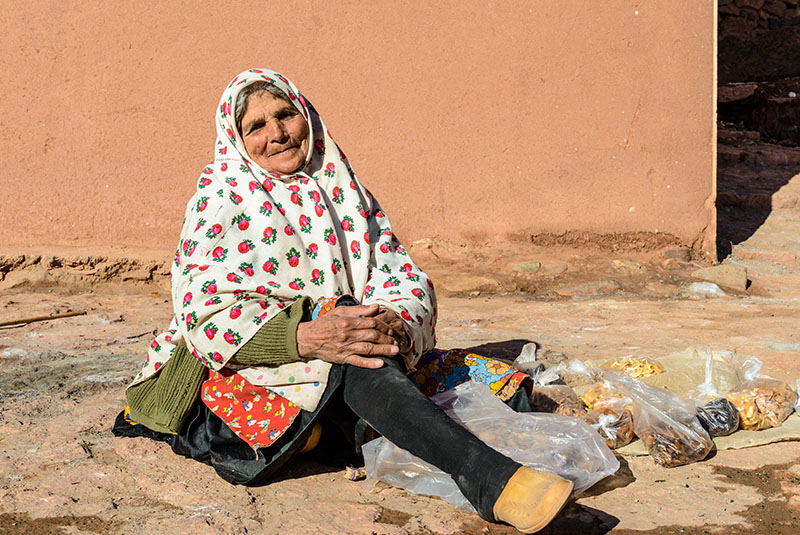 It is difficult to find people who are such committed to their culture, tradition, and language as the people of Abyaneh. For instance, women wear a white long scarf with a colorful pattern and an under-knee skirt.
Men wear long coats call Qaba with a wide wraparound silk belt over loose-fitting black pants. An interesting point about men's pants is the embroidered cuffs for single men and plain ones for married men.
Habitants of the village are the only people who speak with some characteristics of the Middle Persian language, the language of the Sassanian Persia.
When you travel to Abyaneh, don't forget to try dried fruits called "Bargeh", nuts and "Joz Qand" which is dried fruits stuffed with nuts and confectioners' sugar.
There are 2 hotels and a traditional eco-lodge in Abyaneh, so don't worry about where to stay when you are there!