Tourist Attraction
24 Jan 2019
BY

The Authors Group
The Tehran Music Museum, one of the best museums to visit in Tehran
Iranian are well-known for being artists in different types of art and music, and these are two inseparable items from Iranian lives.
Establishment of the Tehran Music Museum, one of the best museums to visit in Tehran, was one of the measures welcomed by the public, especially by those interested in cultural affairs. For any person who has an interest in music, especially folklore music, Tehran Music Museum would be perfect to get to know about the Persian music history, and types. Here, is the complete information of the Tehran Music Museum.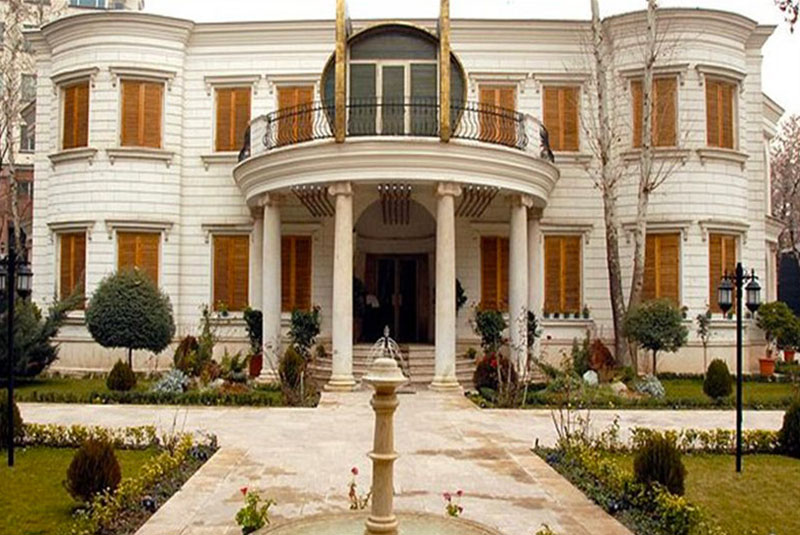 Location of Tehran Music Museum
Tehran Music Museum is located in the northern part of Tehran, in Tajrish area, and is surrounded by a beautiful garden. The museum is one of the most spectacular museums of the capital.
The whole area of the museum covers an area of 3,650 square meters, and the three-story building has 1,400 square meters area.
Establishing of Tehran Music Museum
Tehran Music Museum opened its door to the public in 2009 with more than 200 different Iranian instruments from all over the country. All these instruments that played in the last centuries have gathered under the same roof to preserve the country's national heritage. There are also some instruments that have been invented in the past few years.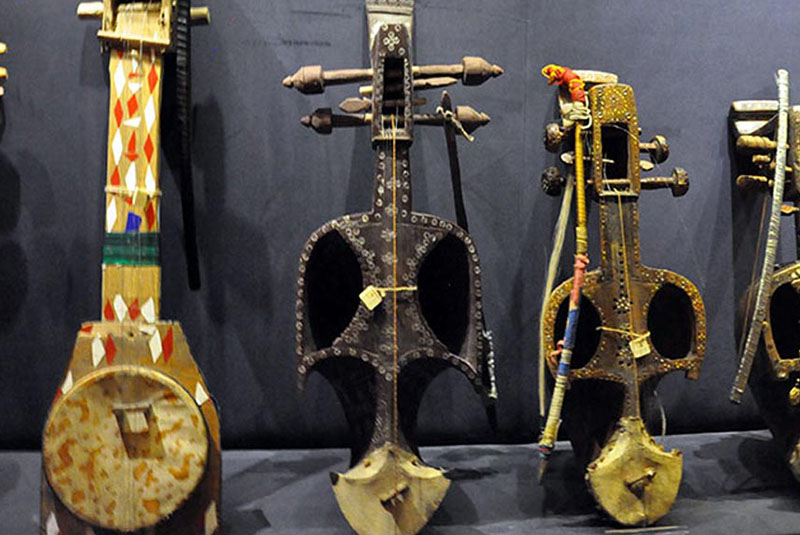 Iran's National Music Museum is managed by the Iranian Music Association.
Collections at Tehran Music Museum
There are more than 20,000 records of Iranian music history, and approximately 410 musical instruments, all Persian folk music traditions belonging to various cultures that played in the past and present. There are also some instruments that are invented recently.
The Tehran Music Museum consists of several sections including: wind instruments collection, string instruments, national musical instruments, specialized library, instrument building workshop, musical gallery in different sections such as precious instruments exhibition hall of the museum, performance hall and music recording studio, specialized library, storage area for optimum keeping of instruments, manuscripts storage area, coffee shop, and an active audio-visual section.
You can also use an audio guide to listen to pieces of ancient Persian music using the most unique and updated mobile audio tour guide system and complete your visit with a cup of coffee in the museum's restful coffee shop.
The audiovisual archive of Golshan Ebrahimi, which according to music enthusiasts is the riches archive of Iranian music, is housed. There are more than 12,000 hours of music, including 4,167 reels, 4,442 cassettes, and 1,826 hours of musical instruction, and 2,000 pictures included in the archive.
Importance of music in Iran
The history of music culture in Iran goes back to thousand years ago. Designs and miniatures belonging to the pre-Islamic period in Iran all indicate Iranians' interest and taste in music. Even during the post-Islamic era, despite the imposing of some restrictions on music, this art survived in Iran.
Iran's music is a mixture of tunes and melodies which have been created in the course of history. Iranian local melodies are one of the richest, most beautiful and most diverse amongst the folklore melodies in the world. These melodies reflect the thoughts, lives, and nature of the people who created them.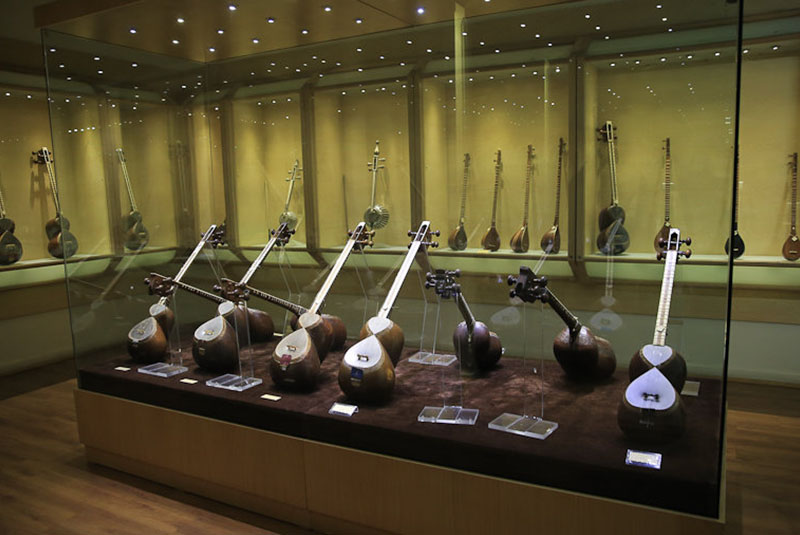 Iran's musical instruments have been of immense importance since ancient times. Around a hundred years ago, Iran's music was gradually separated from songs and followed its own way. Iranian musicians and composers mastered Persian music and made innovations in it.
All in all, this place is a must in your plans for a trip to Tehran. Visitors to Tehran Music Museum are surprised by the variety of national and ethnic Persian musical instruments inside the museum. So if you love music and interested to learn more about Iranian traditional music this museum is well worth visiting.
After your visit, you can enjoy your time at the quiet, beautiful and pleasant open-air coffee shop in the area of the museum.
Address and Opening hours:
Address: Mouze Street, Darbandi Street, Tajrish District, Tehran
Phone: (+98 21) 2223 1708
Visiting days and hours: Every day except Saturdays, 09:00 – 17:00
Closed on Saturdays and Public Holidays