Iran Handicraft
12 Aug 2018
BY

The Authors Group
Pateh Weaving Handicraft
In every city in Iran, you can find a unique piece of art which has a history behind. From north to south, and east to west of the country, there are various types of Iranian local handicrafts.
As an instance, Pateh weaving is the one which has been done for many years by local people in Kerman, Sirjan and Rafsanjan cities, usually by women. If you are planning to travel to Iran, pateh can be one of the best souvenirs that you can get from this country.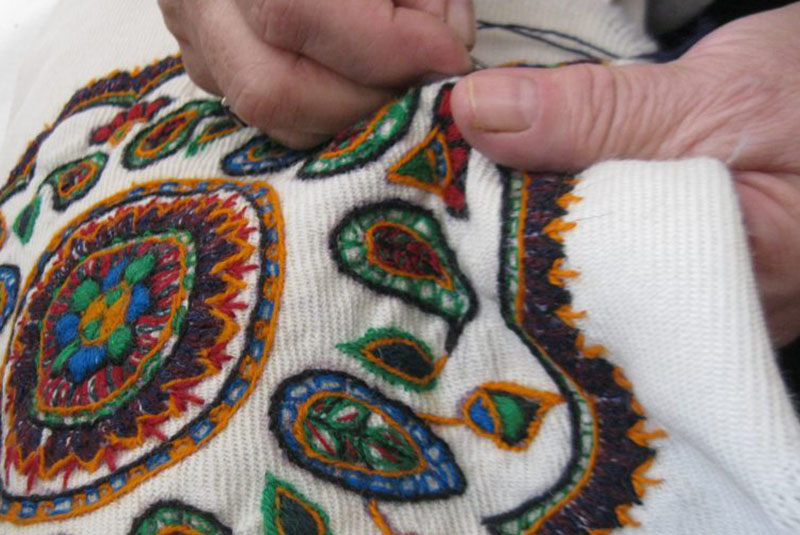 The needle-work is done on a piece of cloth, named "Ariz (meaning "wide" in Persian)", the beautiful designs of Pateh included flourish paisley pattern, cypress tree, the Sun, traditional pre-Islamic and historical Persian symbols. Both cloth and spinner are usually wool, and in some cases in silk.
Pateh is woven on different color and size of cloths which can be suitable to be used as a table sheet, framed, or even woven to other clothes such as blouse and trousers.
All patterns reflect the Iranian culture and history. One of the most beautiful and oldest "Patehs" with unique swings covered the Shah Nematollah Vali tomb. It is said that the weaving started at 1285 Ah and last after two years with full-time work of sixteen women. It has 355 centimeters length and 210 centimeters width.