Tourist Attraction
23 Jul 2018
BY

The Authors Group
Bisotun; the ancient complex in western Iran
Iran has a great history and therefore there are many historical monuments in every part of Iran. If you are planning to travel to Iran we must say, Bisotun complex is an archaeological complex containing some items in the western part of Iran in Kermanshah province.
The Bisotun inscription is located along a historical trade route, containing remains dating from pre-historic times through the history of ancient Persia. The Bisotun complex was inscribed as World Heritage site of UNESCO in 2006.
The oldest monument in the complex is the Bisotun Inscription, which was made in 521 BC in the order of Darius I the Great when he conquered the Persian throne. The Bisotun inscription is written in three different languages: Elamite, Babylonian and Old Persian.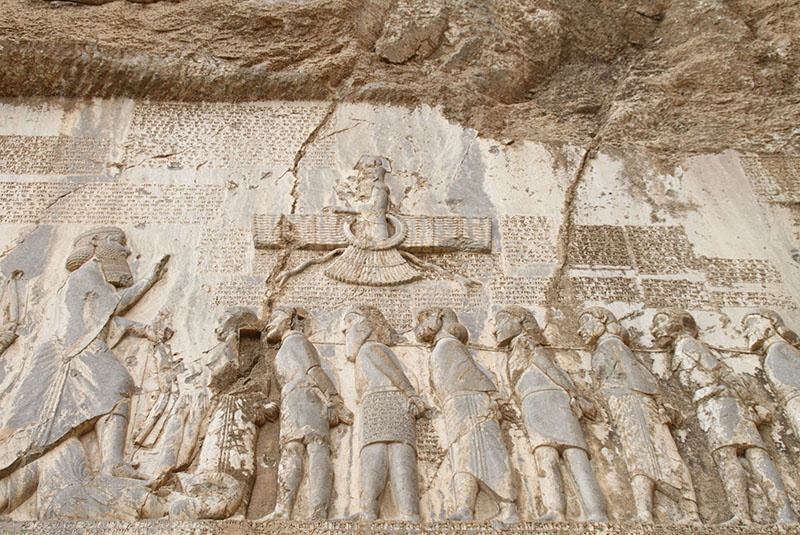 The other point of interest in the area is the statue of Hercules which is located on the right side of the path, just before the defile leading up to the main inscription. The status was discovered in 1958 when the path was being built.
According to the evidence, it is dated back to the Seleucid period, the same time as Alexander the Great. It has an inscription which displays the exact time of construction of it in 148BC.
If you continue walking along the path, you will face with the wall which was built by Farhad during the Sassanid Dynasty, which was supposed to be prepared for an enormous carving but never completed. According to the Shahnameh epic, the building was linked to the Persian tragic romantic legend of Farhad and Shirin.
It is said that Farhad was cutting the mountain to find water; and if he succeeded, he would be received permission to marry Shirin. However, after some years, he did find water and was informed by Khosrow that Shirin was dead. When Farhad heard the news about Shirin, he fell down and died.
It is written in legends that his axe was made by a pomegranate tree wood, and a pomegranate tree grew where he felt down.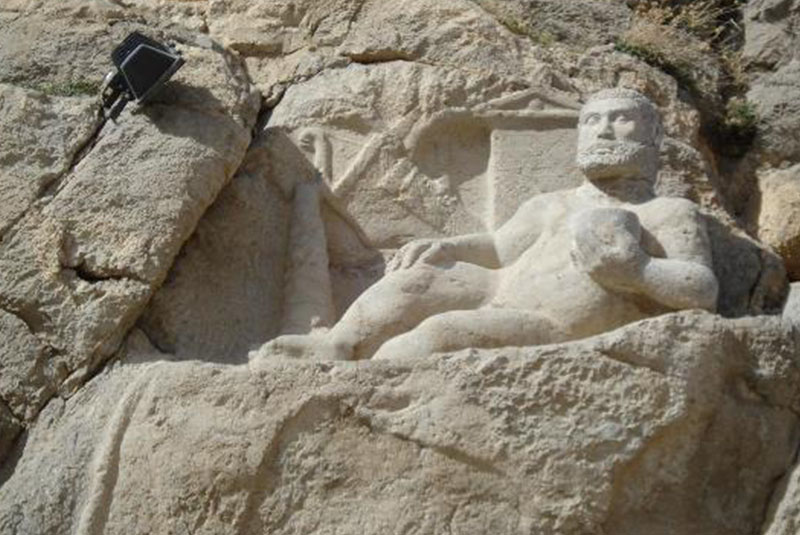 There are also some other magnificent monuments in the area such as Hunters' cave, which was approximately has a history of 40,000 years, Median remnants, Achaemenian' remnants: a royal road built at the time of Darius the Great extended from Susa to Sardis passing by this area, Parthian remnants, Behistun Palace, and lkhanid caravansary.