Financial matters are one of the most concerns of every tourist who is planning to travel to Iran. One simple question most of our clients ask us is:
Can I use a credit card in Iran?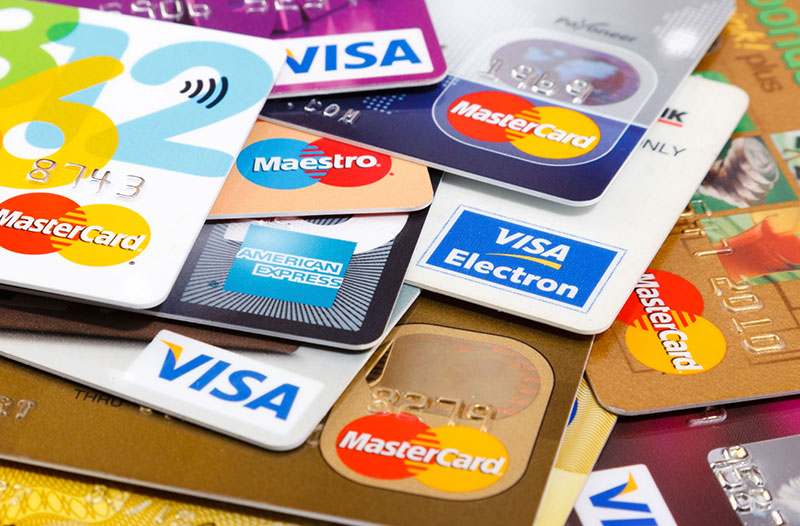 Unfortunately, the answer is no, you cannot use international credit cards in Iran. You may have heard that the Iranian banking service is excluded from the international banking system.
As a result, international credit cards such as Master Cards or Visa Cards are useless in Iran and tourists to have no other choice rather than carrying cash with them all around the country.
However, the National Bank of Iran has taken a helpful step to resolve this problem by providing a Tourist Card to help tourists enjoy a safer and easier journey in Iran.
Come along with this post to know all about the Iran prepaid debit card for tourists just a few minutes.
What is Iran Tourist Card?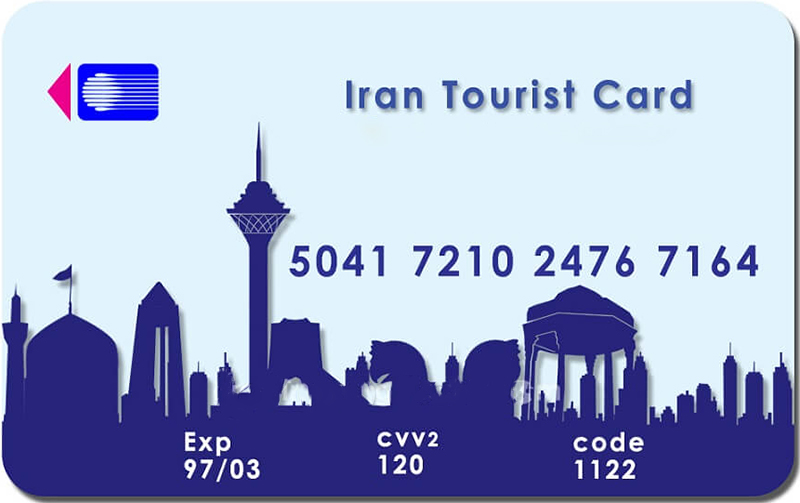 To ensure the safety and security of tourists traveling to Iran, the National Bank of Iran has issued Tourist debit Card for the maximum amount of 5000 US$.
Currently branches of Saman Bank and Bank Melli Iran with issue these cards.
According to the information on Saman Bank's website, the card could be issued for the tourists without opening an account with a sum up to 5 million Rials. However, with opening an account, the tourists would be able to change the desired sum of money and have it in the account in Rials.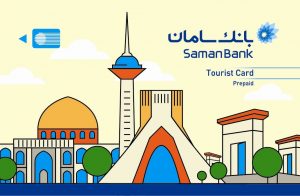 Bank Melli Iran also states that according to the permit of Central Bank of Iran, the charging limit for Tourist Card is $5,000 and the expiry date will be a year after card issuance.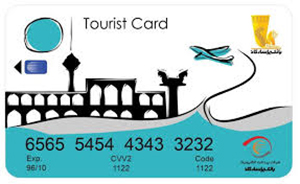 Customers can receive this prepaid cards due to submitting their passport and visa.
How to use Iran Tourist Debit Card?
Iran tourist card is issued under a certain expiry date and can be used to receive cash in Rials everywhere.
The cardholder can withdraw money from ATMs of all Iranian banks, purchase tickets at museums, or go shopping, and even use it for internet shopping services.
Remember to obtain the first password, a second password, and a user account and passcode to check your bank statement online while getting a tourist card.
The first password is for withdrawing cash from ATMs and shopping by POS devices.
The second password is for internet shopping services such as online recharge of cell phones and internet services.
You can change both passwords at the ATM of the bank that you got your tourist card.
What is the currency which Iran Debit Cards can be charged?
Iran debit cards can be recharged by different currencies such as USD, EURO and AED.
Note that, at the end of your trip, you can simply receive the remaining amount in cash in Rials at the bank, or purchase any other currency you would like at exchange offices.
What are the features of Iran Tourist Debit Cards?
Please note that there is no Iran tourist credit card in the country and all you can find are debit cards.
Iran credit card is actually a new service with lots of limitations for Iranian citizens only and not for tourists.
Here are the features of Iran tourist Debit Cards for tourists:
They can be used on every POS terminal in Iran.

You can withdraw cash up to 2 million Rials from all ATMs on a daily basis.

Online shopping services are available through these cards.

Changing your first and second password is possible from the ATMs of the banks that you got your card.

It is possible to exchange the remaining amount of debit card into international currencies at exchange offices.

Balance inquiry is possible through internet, ATMs and POS terminals.

It is not possible to transfer money to other cards from a Tourist Card.
How to Get a Prepaid Iranian Debit Card for travelers?
There are different ways to get a tourist debit card in Iran.
First of all, you can get one at Imam Khomeini International Airport in Tehran on your arrival.

Secondly, you can go to the branches of Saman Bank and Bank Melli Iran and ask for one.

Lastly, you can always ask our team to prepare one for you.
Simply just contact us prior to your travel to Iran or while your arrival in Tehran and we do all the arrangements for you as soon as possible.
Please feel free to ask for more information and updates on this matter at your convenient time through email or telephone.
Key Points about these Debit cards
In case of losing your card, report it to the nearest branch as soon as possible.

It may be difficult to receive a new one with the remaining amount in your card since there is no real bank account linked to your card.

Always keep your personal information private and secret.
Recommended Reads: Iran Travel Tips: All You need to Know, before traveling to Iran
DaricCard, Card Payment Convenience for Iran Visitors
One of the most recent debit cards in Iran for travelers is DaricCard. Tejarat Bank is the main partner of the company.
Using the card is simple, transparent and most importantly, it is a secure payment solution.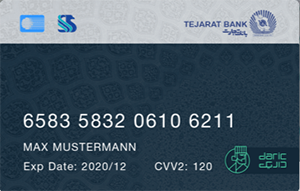 Advantages of DaricCard
Flexibility, the card makes it easy to withdraw cash from ATMs, everywhere, anytime.

No Extra Service Fee, Using your Daric Card does not cost you any additional fees.

Transparency and Control, Receive a mobile notification for every transaction. Block your card with one click in case of loss or theft.

Money Back, At the end of your trip, we refund your remaining Daric Card balance, either by ATM withdrawal in Iran or by transfer back to your home account.
How to order a DaricCard?
It is very simple, you just need to register, by entering your name and mobile phone number. Then, complete your profile and order your Daric Card with the amount you want up to 10,000 $.
Finally, they will notify you when your account is confirmed and you are good to go.
In Tehran, they will deliver your card at your place, hotel or Imam Khomeini International Airport, in less than 24 hours. In other major cities, their delivery takes to a maximum of 3 days.
Please kindly note that, if you prefer that Eavar Travel Agents do all the registration and delivery, you can simply order one by email and we deliver it to you at your place on your arrival.
MahCard; Prepaid Travel Debit Card for Tourists in Iran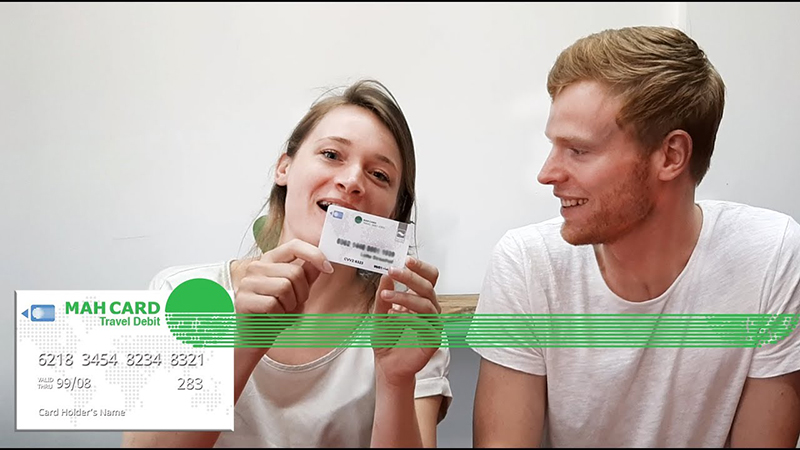 Another prepaid travel debit card for tourists in Iran is provided by MahCard Company.
The company has to provide prepaid travel debit card for travelers since 2017. The idea of providing the cards is to make it easier for travelers in Iran to exchange and use their money while visiting the country.
It is good to know that your MahCard will be issued and delivered to your hotel or hostel in Iran in less than 3 days.
They also have the possibility to deliver to all major cities in Iran in 7 days.
What are the fees of MahCard?
To get the card you need to pay 19 Euros which includes card issuance, delivery, currency exchange fees, and round-the-clock customer support.
What is Mah Card exchange rate?
What is more interesting is that their exchange rates are very close to the rates offered by leading currency authorities in Iran (also known as Mid-Market Rate). Mid-Market Rate is up to 2 times higher than the rates offered by the banks.
At the end of your trip, they will meet you again at your hotel, and provide you with cash for the balance left on your card in the same currency you originally loaded up your card with.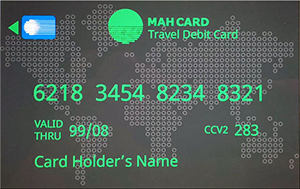 To order one, you can simply register on MahCard website, or ask one of our experts to do it for you and get your card ready prior to your travel to Iran.
What makes it very practical to use these cards is their Mobile App known as MahCard Wallet.
By using the APP you can track all your MahCard transactions 24/7 from your mobile phone.
If you have any questions, feel free to comment or contact us.