Iran Accommodation
20 May 2019
BY

The Authors Group
Top 10 hotels nearby Naghsh-e Jahan Square in Isfahan
The city of Isfahan is one of the most popular and visited cities in Iran due to the stunning bridges over Zayandeh Rood, magnificent gardens, numerous historic sites, and especially delicious cuisine and delightful desserts.

Among all beautiful and magnificent places to visit in Isfahan, there are some of them which can be considered as a must-see. For instance, the Naghsh-e-Jahan Square which was built by Shah Abbas I, around 1612 and listed as a World Heritage Site by UNESCO in 1979. Here, we are going to introduce the hotels nearby Naghsh-e Jahan Square.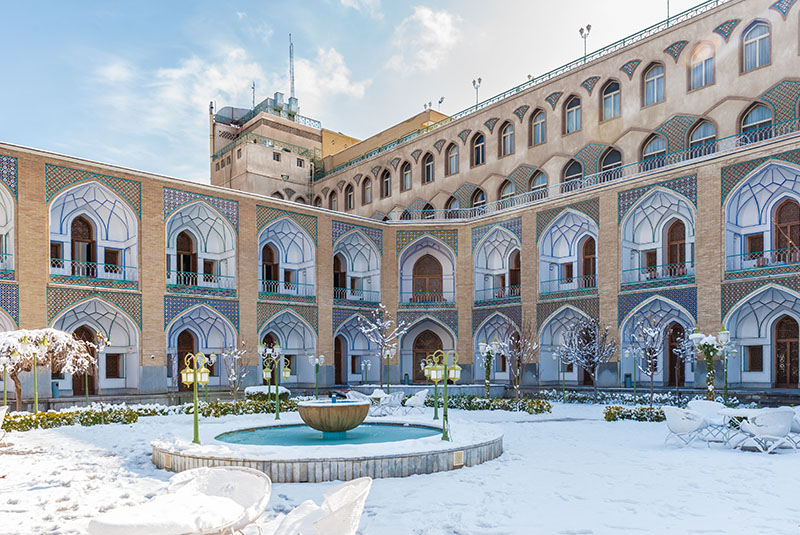 Abbasi Hotel
The 5-star Abbasi Hotel is one of the oldest hotels in Isfahan with architecture from the 18th century. The hotel is well-located in the historical region of the city, hence, it owns a great deal of importance. The Abbasi Hotel's main building was once the caravanserai of the Madraseh-ye Chahar Bagh; arranged around a huge garden of ponds and towering cedars. The hotel has more than 200 rooms and suits in 3 floors. All the rooms are furnished with a TV, fire extinguishing system, coffee maker, furniture (beds, couches, drawer, coat hanger, and a closet), a phone, a fridge, air conditioner system. All the guests will be served with a free buffet breakfast. Free WiFi is also accessible in all sections of the hotel.
Ghasr Monshi Boutique Hotel
Ghasre Monshi Boutique Hotel is one of the few remained palaces belonged to Fathali Shah from Qajar Dynasty with a history of more than 100 years. The location of the hotel is perfect for those who want to navigate the city on their foot and enjoy passing through old neighborhoods.
There are five types of rooms at Ghasr Monshi Hotel, including single, twin, double, triple, and VIP room (twin and double). You can also enjoy high-speed Wi-Fi throughout the hotel.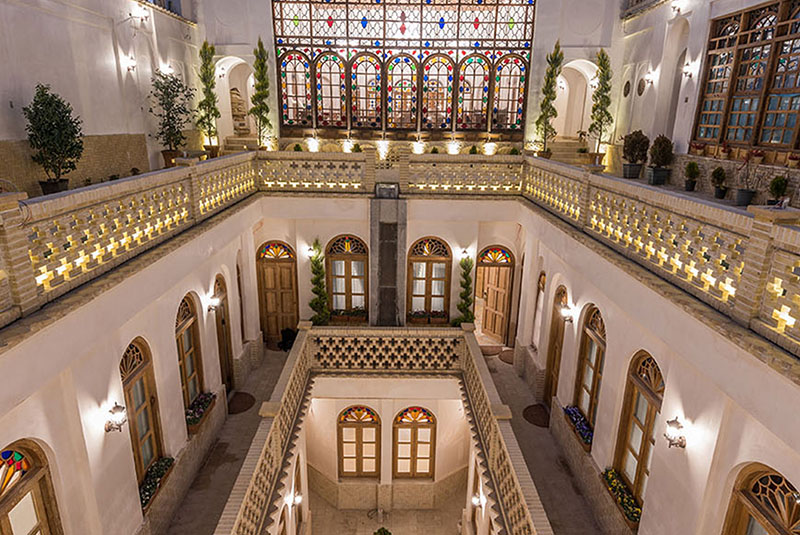 Kianpour Historical House
At Kianpour Historical Residence you have convenient and quick access to historical sites. Notably, Isfahan Bazaar, Hasht Behesht Palace, Si-o-Seh Pol Bridge, and Naqshe Jahan Square.
This 4-star hotel with Iranian architecture covers an area of about 436 square meters. It has been renovated in 2015. All rooms have a safe box, air conditioner, hairdryer, toilet, minibar fridge, and TV. You can also enjoy complimentary breakfast and internet access.
Pasian Ali Qapu Hotel
Parsian Ali Qapu Hotel is an elegant 4-star hotel with traditional architecture located in the center of the city, granting its guests comfort and convenience. The hotel offers many services and facilities: a luxurious lobby, 94 rooms, wake up service, room service, coffee-net, taxi service, laundry and dry cleaning, safe box, and fax.
The hotel offers 94 rooms among 89 standards and 5 suites rooms, all provided with bathroom with bathtub, shower, and hairdryer; in the room minibar, sat TV, Wi-Fi internet connection, safe box, alarm clock, air conditioning and balcony.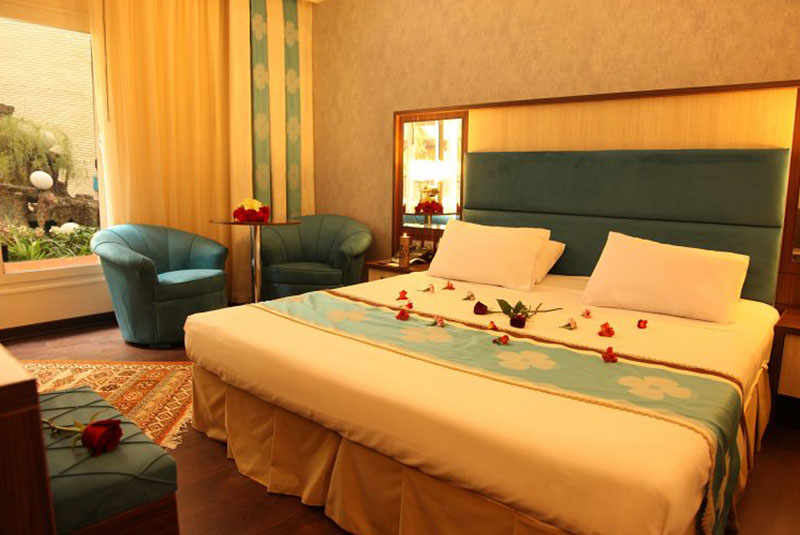 Setareh Hotel
Setareh Hotel is a combination of both traditional and modern architecture with 52 rooms and 7 suites. All the rooms feature 24-hour room service, satellite TV, mini-bars, tea and coffee making facilities, central air-conditioning, and Jacuzzi. The hotel has a business center, fitness center, and two restaurants. The summer restaurant on the roof of the hotel, with a tremendous view of Naghsh-e- Jahan Square serves different dishes and local beverages.
The hotel is 40 minutes away from the Isfahan Shahid Beheshti Airport and 20 minutes away from the railway station.
Piroozy Hotel
Piroozy Hotel is a 4-star property which offers a reasonable price to guests. If you are looking forward to discovering the city, Piroozy Hotel is an ideal choice for you. All the major attractions like Chehel Sotun Palace, Si-o-Se Bridge, Imam Mosque, Ali Qapu Palace, and Naqhs-e-Jahan are in the vicinity. Piroozy Hotel offers free Wi-Fi internet access and free parking space.
The hotel has 96 rooms and suites. All the rooms are neat and clean, spacious, and have an air conditioner for a comfortable and cozy stay.
Khajoo Hotel
4-Star Khajoo Hotel in Isfahan is a newly built hotel established in 2017 with easy access to tourist attractions and it gives guests the chance to visit the city in a short time. The hotel has 6 floors with 114 rooms equipped with a special safety system which are constructed based on international hotel standards including electric pots, fridges, minibars, smart safe boxes, hair dryers, air conditioners, wireless internet access, telephone, fire alarm system and televisions. The hotel provides the guests with a classic restaurant, coffee shop, top roof restaurant, conference hall, laundry, parking lot. The professional staff is 24 hours available to make a memorable stay for the guests. Find yourself relaxing in a peaceful environment. All of the rooms in the hotel are non-smoking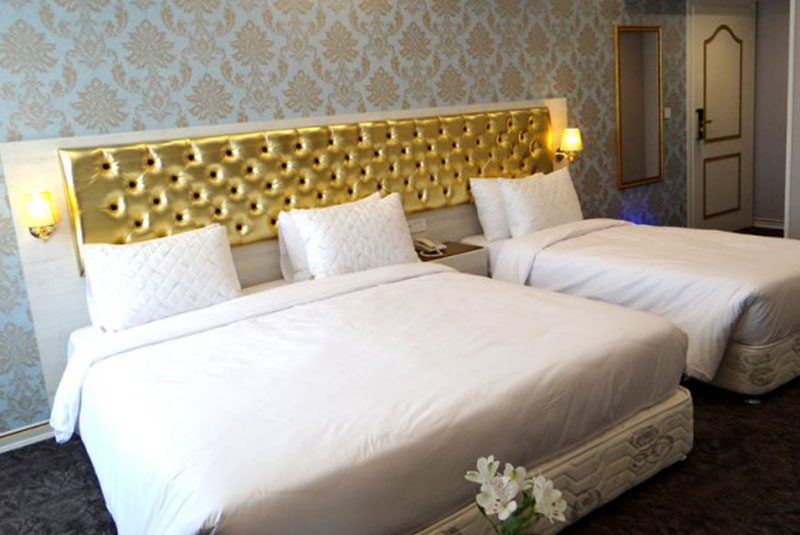 Avin Hotel
Avin Hotel is a 4-star hotel, situated in one of the best areas of Isfahan and because of it, the hotel hosts commercial and trading guests of the city. The hotel is located out of the traffic district with enough parking spaces. Adjacent to colossal spectacular Naghsh-e Jahan Square, Avin Hotel gives guests a lot of satisfaction for being close to this world heritage site. Restaurant, traditional restaurant and coffee shop of the hotel are the places you can find your favorite dishes. After a long pressure day, you can experience a luxury massage or have a glass of tasty drink at the hotel. Two kinds of rooms with complete amenities, Golden and silver, make Avin Hotel the perfect choice for accommodation. Trip adviser contributors describe Avin Hotel as a neat modern hotel with friendly and helpful staff.
Safavi Hotel
Safavi hotel is located in the historical area of Isfahan city. Seven floors and 40 rooms equipped with luxury, modern technologies, communication tools, furniture and ornament of Iranian artists.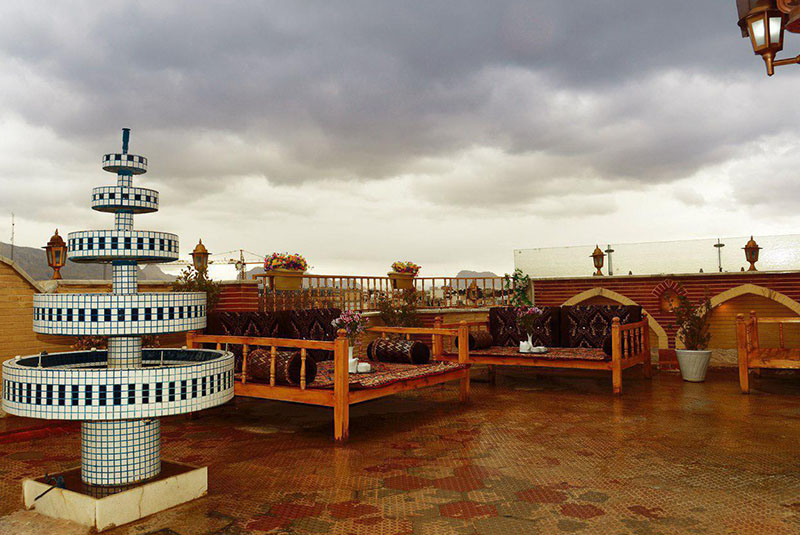 Four suites of Safavi hotel are designed with beautiful images on the walls. All rooms have been equipped with Personnel of Safavi Hotel Isfahan try to provide standard service to fulfill the satisfaction of guests and promise of an enjoyable and memorable journey to Iran for travelers.
Aseman Hotel
The 4-star Isfahan Aseman Hotel is located by the side of Zayandeh Rood is the highest building of Isfahan with 40 meters height and 13 floors in an area of 900 meters in accordance with the latest European standards. This hotel consists of 93 rooms of a double bed, ordinary suits, royal suits, and apartment with beautiful perspective and wonderful view from Zayandeh Rood ever-green river and Esfahan historical city. Because of its special location, guests can walk in the beautiful parks created along Zayandeh Rood embankment and enjoy its nature and fresh air.
If you are looking to book a hotel in Isfahan, fill free to contact us at incoming@eavartravel.com . Our experts will check your request as send you the best offers as soon as possible.