Nowadays Tehran has 22 municipality regions and 376 districts, but far in history, old Tehran had 4 main districts, which is now considered the most touristic attraction places and you can visit lots of historical places in these districts.
These four districts were called Oudlajan, Sangelaj, Bazaar, Chale Meydan. During Naseredin Shah kingdom period, some new districts such as Arg, Chel-e Hesar, Khani Abad, Javadiye, Ghanat Abad, Goad Zanboorak Khaneh, Darvaze Qazvin,... were added to Tehran. In Qajar dynasty, Tehran was spread out to many districts like Shar-e Rey, Tajrish, Tehran Now, Farahzad, Beryanak, Kan, Tarasht,...
Some of these districts were added later on to other districts, but some of them like Tajrish, Farahzad and Rey are still carrying their old names.
Oudlajan
This Tehran old district was covering Jalil Abad (Khayam) street to Naseriye (Naser Khosrow) street, Shah Mosque, north east of Bozajomehr street and Pamenar as well as south of Cheragh Bargh (Amirkabir) street and Toopkhaneh square. Most of the inhabitants of Oudlajan were Jewish and Zoroastrian and also wealthy people.
Although nowadays the structure of this district is totally changed you could still find the first Iran bank in Oudlajan Street near Grand Bazaar which had a Jewish owner, but now is changed to a traditional restaurant. Emamzade (saint) Yahya district is the name of the area which covered a part of Oudlajan. It's where you're able to see some old bath and some historical houses like Kazemi mansion, and an old tree with more than 1000 years old in the yard of Emamzade Yahya tomb.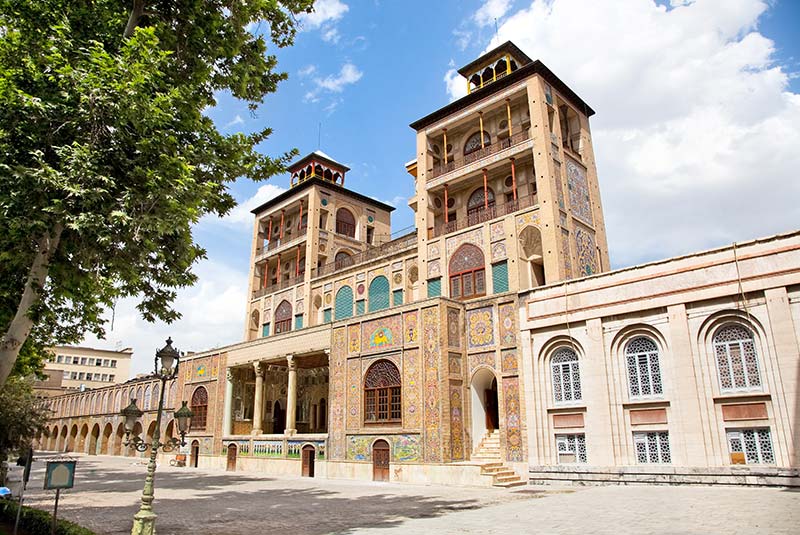 Sangelaj
The neighborhood of Park-e Shahr (Big City Park) near Grand Bazaar was the main district of Sangelaj, which had a specific political situation in the old days. It's still one of the historical places in Tehran.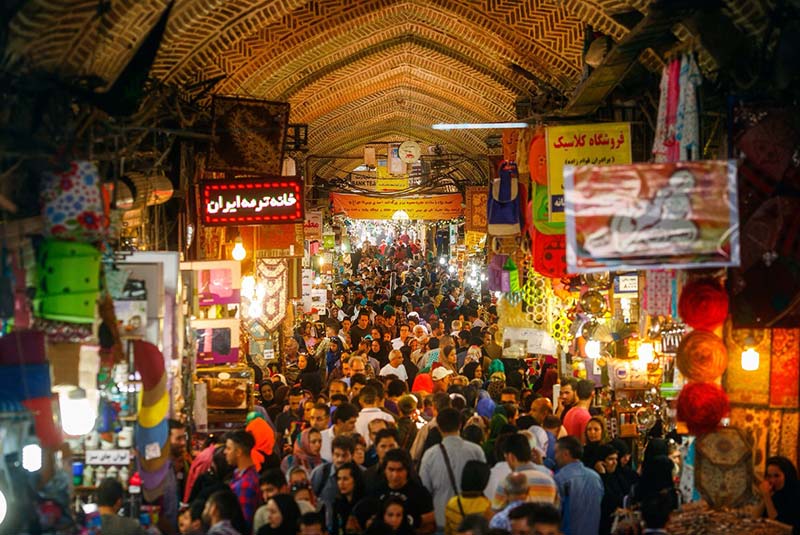 Chale Hesar
Literally means Wall Hole, was one of the southern districts of old Tehran. This district had lots of holes as it was dugout to supply the materials of making the walls and barriers around Tehran. Later on the district was used for dumping garbage.
Chale Meidan
This district had the same history as Chale Hesar because the soil of this area was also supplying the materials of making the walls around Tehran, and after that, this district was the place of dumping garbages. This district was covering Emamzade (Saint) Esmaeel, Meydan Mal Foroosh ha (pack animal selling square), Amin al Saltane square, Gomrok, Darvaze Ghar and Edam (Hanging) square.
Besides all these four districts, as mentioned before, Rey is also considered one of the historical and ancient parts in Tehran, which dates back to 8000 B.C. It was the birthplace of Zoroaster the ancient Prophet of Iran and one of the most political and economic places in very old times before Tehran became capital of Iran.
As mentioned in Avesta (Zoroastrian holy book) Rey was one of the thirteenth cities which was built in ancient days. It was also one of the old capitals of Iran. Nowadays it's one of the 22 municipalities regions of Greater Tehran. Main touristic places of Rey are Shah-Abdol-Azim shrine, Cheshmeh-Ali, Tuğrul Tower, Shah Abbasi Caravanserai, Ray Bazaar, Anyanaj Tower, Gebri Crypt, and Paintings of Monarchs on Ashkan Mountain.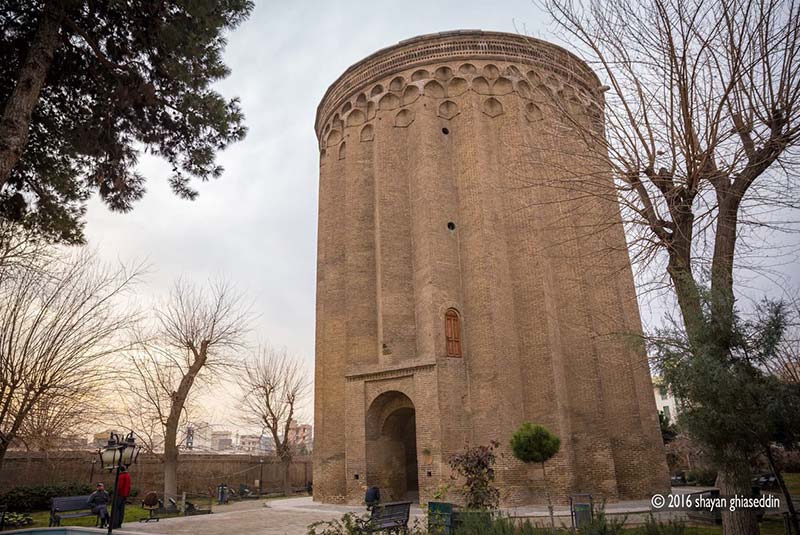 Tajrish district is another historical place which is the most northern district of Tehran and the end point of Vali-asr Street (longest tree-lined street of Tehran and also longest street in middle-east with 17.9 kilometers length which starts from south of Tehran and Railway Square to the north, Tajrish square). It still has its old name and tourists could visit Old Tajrish Bazaar, Emamzade (saint) Saleh tomb and Saad Abad palace in this district of Tehran.