Tehran Tourist Attractions
16 Jun 2019
BY

The Authors Group
Tehran: The Old Districts of the Town
Today, Tehran is not only the capital city of Iran but the heartbeat of the country.
It is actually the 32nd city to become the capital city of the country. The same as many cities and areas all around the world, Tehran has been significantly developed in the last thousand years. If you are traveling to Tehran and wondering about its history and areas, here we are going to briefly talk about the history of Tehran and compare the old and new neighborhoods and districts of Tehran.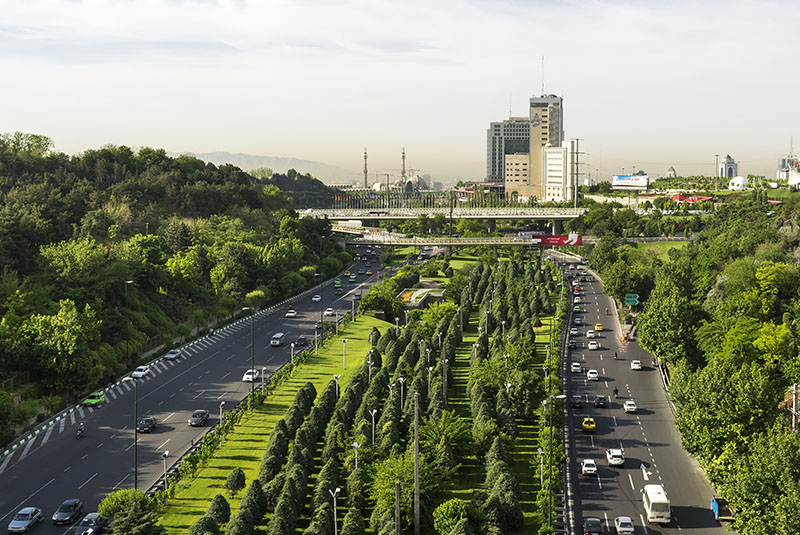 A brief history of Tehran
Tehran has been mentioned for the first time in a work by the Greek Theodosius, who has described Tehran as a suburb of Rey about 2000 years B.C. There is also other historical evidence that shows Tehran has existed for more than a thousand years.
However, an author called "Abu Sa'd Sam'ani" has mentioned a man called "Abu Abdullah Mohammad ibn Hamed Tehrani Razi" who has lived in Tehran and Rey and has passed away in about 261 AH or 874 AD, as a result of this evidence, it is believed that the city existed before the third century AH.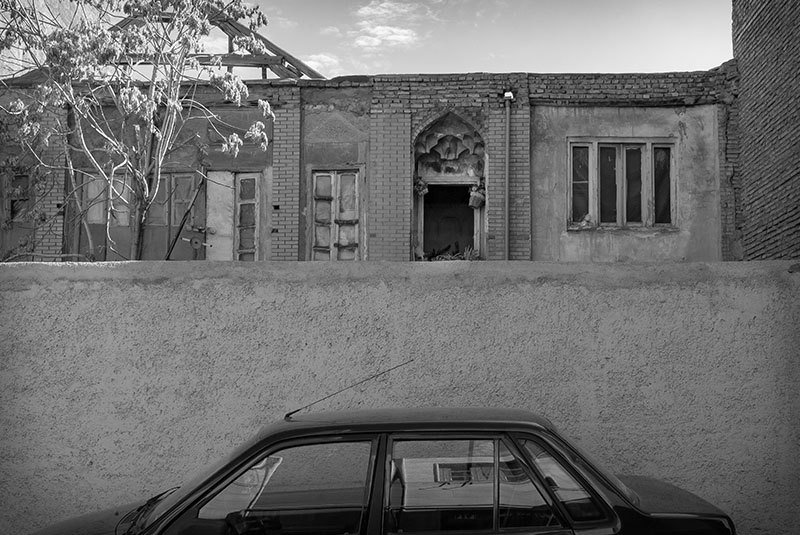 In addition, Abolqasem Mohammad ibn Hoqal has described Tehran as such in 331 AH, "Tehran is located north of Shahr-e Rey and has many gardens and diverse fruits."
Moreover, Aboleshaq Estakhri has given a detailed report on Tehran in his book, Al-Masalik wal Mamalik, in 340 AH. Ibn Balkhi has explained about Tehran in his book, Farsnameh, which he has written in about 500 AH.
The other evidence is that, Najmeddin Abu Bakr Mohammad ibn Ali ibn Soleiman Ravandi has noted in his famous book, Rahat us-Sudur (authored in 599 AH) that the mother of Sultan Arsalan Seljuk, who was going from Rey to Nakhichevan in 561 AH, stopped near Tehran while Sultan was residing in Doulab region, which was located southeast of Tehran.
However, the city was known as a village until the 9th century. In the 13th century, after the destruction of Ray by Mongols, many of its inhabitants escaped to Tehran. In some sources of the early era, the city is referred to as "Rhages Teheran". The city is later mentioned in Hamdollah Mostowfis Nuz'hat al-Qulub (written in 1340) as a famous village.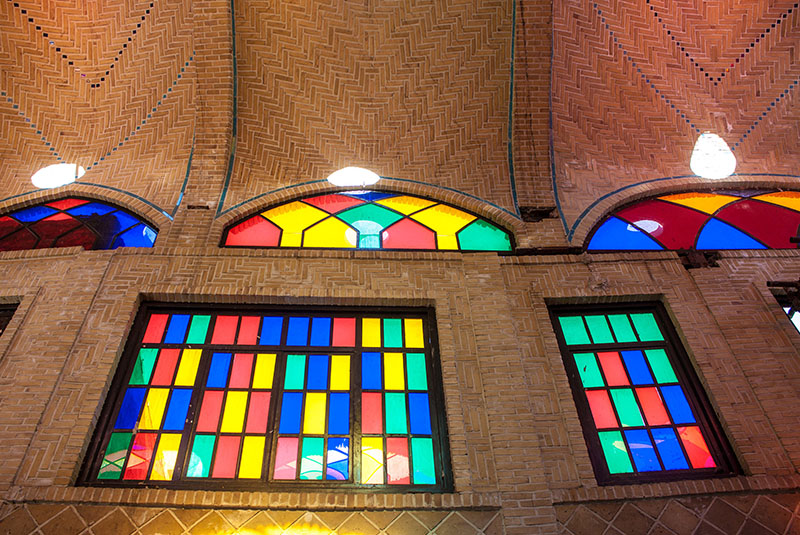 In the early 18th century, Karim Khan Zand ordered a palace and a government office that was to be built in Tehran to possibly declare the city its capital but later transferred its government to Shiraz. Tehran eventually became the capital of Iran in 1795, when the Qajar king Agha Mohammad Khan was crowned in the city. It remains the capital until today.
In the 1920s and 30s, the city was essentially rebuilt from the ground up under the rule of the Shah of Iran, Reza Shah Pahlavi. Reza Shah believed that ancient buildings such as large parts of the Golestan Palace, Takieh-ye Dowlat, Toopkhaneh Square, the city fortifications and the ancient citadel should among other things not be part of a modern city.
During the Second World War, Soviet and British troops entered the city. Tehran was the site of the Tehran conference in 1943, attended by US President Franklin Roosevelt, Soviet Prime Minister Joseph Stalin, and British Prime Minister Winston Churchill.
In the sixties and seventies, Tehran developed under the rule of Shah Mohammad Reza Pahlavi. Modern buildings altered the face of Tehran and ambitious projects were presented for the following decades. The majority of these projects continued after the Islamic revolution of 1979, when Tehran's urbanization had reached its peak, and the new government began many other new projects such as the Milad Tower.
During the Iran-Iraq War of 1980-88, Tehran was the target of repeated Scud missile attacks and air raids.
Old districts of Tehran
If you want to compare the size and location of the old Tehran with the current one, you should know that the current 12 District of today's Tehran is the whole area of old Tehran.
During the Safavid Dynasty, Tehran had only 4 main districts, which were known as Oudlajan, Sangelaj, Bazaar, Chale Meydan. However, Naseredin Shah, the king of the Qajar Dynasty added some other districts to Tehran. These new districts were Arg, Chel-e Hesar, Khani Abad, Javadiye, Ghanat Abad, Goad Zanboorak Khaneh, Darvaze Qazvin. In Qajar dynasty, Tehran was spread out to many districts like Shar-e Rey, Tajrish, Tehran Now, Farahzad, Beryanak, Kan, and Tarasht. Some of these districts parted to other districts but some of them like Tajrish, Farahzad, and Rey are now touristic districts and have their old names.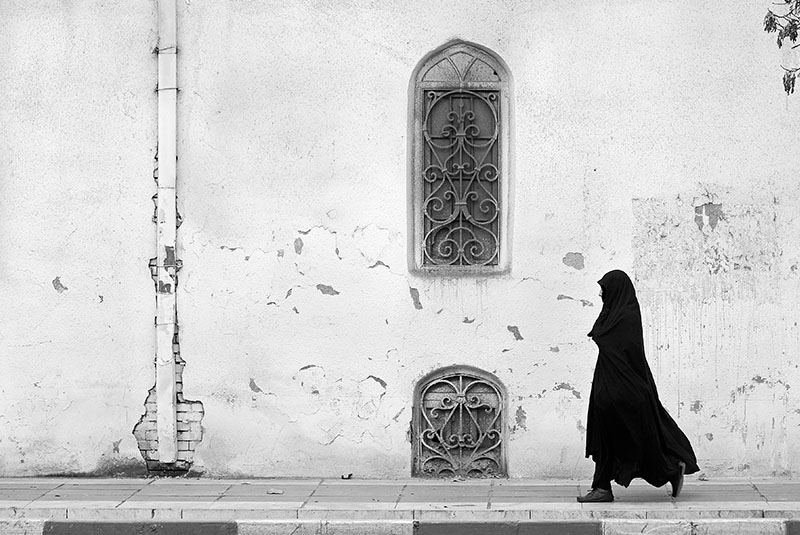 Here, we are going to talk about the 4 old districts of Tehran during the Safavid Dynasty:
1. Oudlajan: This Tehran old district was covering Jalil Abad (Khayam ) street to Naseriye (Naser Khosrow) street and Shah Mosque and north of east Bozajomehr street and Pamenar and south of Cheragh Bargh (Amirkabir) street and Toopkhaneh square. Most of the Oudlajan residence was Jewish and Zoroastrian and also rich people. Although after these many years the structure of this district totally changed still you could find the first Iran bank in Oudlajan Street near Grand Bazaar which had a Jewish owner, but now it's a traditional restaurant.
Emamzade (saint) Yahya district is the name of the area which includes some of Oudlajan, You could see some old bath and historical houses like Kazemi mansion, and an old tree with more than 1000 years old in the yard of Emamzade Yahya tomb.
2. Sangelaj: The neighborhood of Park-e Shahr (Big City Park) near Grand Bazaar was the main district of Sangelaj, which had a very political situation in those days. The abundance of historic monuments and relics resulting from permanent habitation in Sangelaj District distinguishes this historic area of Tehran from the others.
Another outstanding feature of Sangelaj district is the existence a range of the historic monuments and landmarks of Persian architecture history. These landmarks most of which are situated in the northern part of the district, mainly belong to a period in the history of urban and architectural developments of Tehran which is referred to as the early modern era.
3. Chale Hesar: It was one of south district of old Tehran, which soil was used for making walls around Tehran, So this district had lots of dug hole so the meaning of this area in Persian also meant hole with walls. After that this district used for digging garbage of Tehran
4. Chale Meidan: This district is the oldest neighborhood in old Tehran. This district was covering Emamzade (Saint) Esmaeel, Meydan Mal Foroosh ha (pack animal selling square), Amin al Saltane square and Gomrok and Darvaze Ghar and Edam (Hanging) square. Chale Meidan had the same history as Chale Hesar because the soil of this area was also supplying the materials of making the walls around Tehran, and after that, this district was the place of dumping garbages.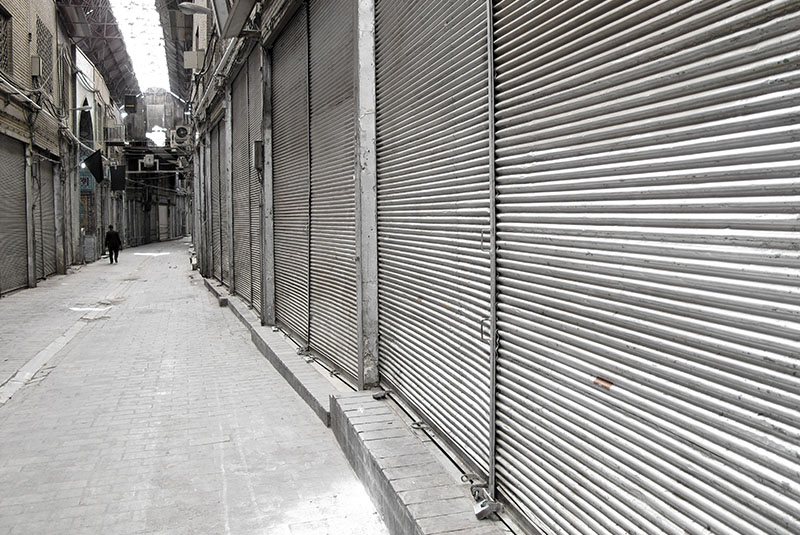 These four districts as mentioned before Rey district is one of the historical and ancient countries in Tehran, which history is related to 8000 B.C. It was the birthplace of Zoroaster Prophet of Iran and one of the most political and economic places in very old times before Tehran became capital of Iran. As mentioned in Avesta (Zoroastrian holy book) Rey was the thirteen cities which were built in those days. It also was one of the old capitals of Iran, but now it's one of 22 regional municipalities of metropolitan of Tehran. Main touristic places of Rey are Shah-Abdol-Azim shrine, Cheshmeh-Ali, Tuğrul Tower, Shah Abbasi Caravanserai, Ray Bazaar, Anyanaj Tower, Gebri Crypt, and Paintings of Monarchs on Ashkan Mountain.
Tajrish district is another historical place which is the most northern district of Tehran and the end point of Vali-asr Street (longest tree-lined street of Tehran and also longest street in middle-east with 17.9 kilometers length which starts from south of Tehran and Railway Square to the north, Tajrish square). It still has its old name and you could visit Old Tajrish Bazaar and Emamzade (saint) Saleh tomb and Saad Abad palace in this district of Tehran.
Current situation and districts of Tehran
In the last two decades, the city, currently ranked 29th in the world by its metropolitan population, has witnessed a major migration of population from other cities of Iran and has turned into an interesting mixture of both traditionalism and modernity.
The city is very large with about 730 km2 area, therefore, it has a significant difference in elevation among various points in the city. For instance, Valiasr street which starts in Tajrish Square and ends in Tehran's railway station, display different elevation above sea level at 1,117 m (3,665 ft.) in the south and 1712.6 m (5612.3 ft.) in the North. The elevation can even rise up to 2,000 m (6,600 ft.) at the end of Velenjak district in the northern part of Tehran.
In 2019, the 8.3 million people of Tehran make their homes in the 1,700 square kilometers in the sprawling urban city. Nowadays, the city is very densely populated, with an average of 1.6 people per room in the houses across the city - and 11,800 residents per square kilometer.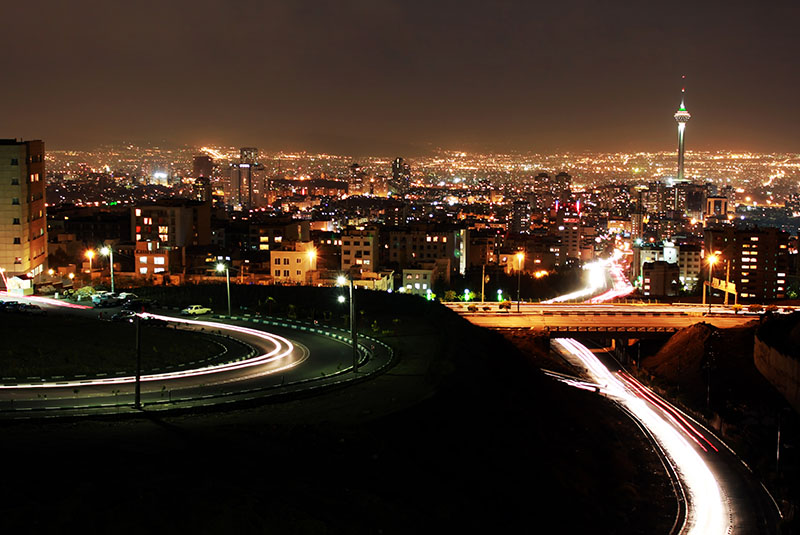 Today, there are 22 municipal districts in Tehran. These districts, contains the following major neighborhoods: Abbas Abad, Afsariyeh, Amaniyeh, Amir Abad, Aryashahr, Bagh Feiz, Baharestan, Darakeh, Darband, Dardasht, Darabad, Darrous, Dehkadeh Olampic, Ekhtiyariyeh, Ekbatan, Elahiyeh, Evin, Farmaniyeh, Fereshteh, Gheitariyeh, Gholhak, Gisha, Gomrok, Hasan Abad, Jamaran, Jannat Abad, Javadiyeh, Jomhouri, Jordan, Lavizan, Mehran, Narmak, Navab, Nazi Abad, Niavaran, Park-e-Shahr, Pasdaran, Piroozi, Pounak, Rey, Saadat Abad, Sadeghiyeh, Seyed Khandan, Sohrevardi, Shahr Ara, Shahr-e-Ziba, Shahrak-e-Gharb, Shemiran, Tajrish, Tehranno, Tehranpars, Tehransar, Vanak, Velenjak, Yaft Abad, Yousef Abad, Zaferaniyeh, etc.
Each of these districts has its own administrative center. 20 of these districts are located in Tehran County's Central District, while the districts 1 and 20 are respectively located in the counties of Shemiranat and Ray.