If you are planning to travel to Iran and have a number of questions in mind, here we are going to fully inform you about Iran visa policy and documents you need to apply for Iran visa and so on.
We have tried to answer all the questions that you need an answer for. However, if you find any unanswered questions about Iran visa, feel free to contact us and have updated information.
Iran Visa Policy
All the visitors to Iran must obtain a visa from one of the Iranian diplomatic missions. The only exempt from this Iran visa policy is for nationalities who do not need a visa for Iran, or countries eligible for a visa on arrival. All visitors must hold a passport valid for at least 6 months.
Iran Visa Types
According to the website of the Ministry of Foreign Affairs of Iran, there are three types of people who can apply for an Iran travel visa.
A) Individual and Travelers:

Tourists who wish to visit Iran as a solo or in a group.

B) Travelers with an invitation letter:

Individuals who have already received an official invitation letter from companies or government organizations to visit Iran.

C) Businesses, Agents and Trade Professionals:

Companies, travel and tourism agencies, and representatives of government organizations.
How long is an Iranian visa valid for?
The length of Iran visa varies from 15 days to 30 days which is decided by the Ministry of Foreign Affairs.
The Iranian visa sticker displays some information including the validity of the visa. Note that, if you obtained your visa but failed to travel to Iran during the validity of the visa, you need to re-apply for a visa.
Read more: 6 Reasons for Traveling to Iran with a Tour guide or an Iranian tour operator
How much is Iran visa fee?
Iran visa fee depends on the nationality of tourists. The cost of Iran visa is 75 euros for most nationalities, including European and Asians, and 145 euros for Australian.
Which countries need a visa to travel to Iran?
Almost all nationalities, including European, Canadian, American, and so many other nationalities need a visa for Iran.
However, there are some facilities for getting on arrival visa for European citizens.
Which countries can get on arrival visa for Iran?
Nationals of the following countries are qualified for airport visa of Iran:
Azerbaijan, Albania, Armenia, Uzbekistan, UAE, Bahrain, Tajikistan, Turkmenistan, Syria, Saudi Arabia, Oman, Kyrgyzstan, Qatar, Kuwait, Georgia, Lebanon,
Germany, Argentina, Austria, Spain, Slovenia, Ukraine, Italy, Ireland, Brunei Belarus, Belgium, Bulgaria, Bosnia, and Herzegovina, Portugal, Denmark, Russia, Romania, Sweden, Switzerland, France, Palestine, Cyprus, Croatia, Luxemburg, Poland, Hungary, Norway, Netherlands, Yugoslavia, and Greece
South Africa, Venezuela
Indonesia, Thailand, China, Japan, Singapore, South Korea, Malaysia, Mongolia, Vietnam
Brazil, Peru, Cuba, Mexico
Australia, New Zealand
Read more: Traveling to Iran Visa-Free in 2020
Which countries do not need a visa for Iran?
According to the Ministry of Foreign Affairs of Iran, based on mutual agreement within the framework of international rules and regulations, citizens of some countries are exempt from applying for a visa to enter Iran.
They include the citizens of
Armenia (90 Days)

Azerbaijan (30 Days)

Bolivia (30 Days)

Egypt (20 Days)

Georgia (45 Days)

Lebanon (30 Days)

Malaysia (15 Days)

Serbia (30 Days)

Turkey (90 Days)

Venezuela (15 Days)

China (15 Days)

Oman (15 Days)
Iran visa for US, UK, and Canadian citizens
While all European citizens can obtain a visa on their arrival, there is only one exception and that is for British people.
All visitors to Iran from America, Canada, and the UK must be accompanied by a licensed guide for their travels in Iran, since arrival until the departure.
This essentially means that unless you hire your own private guide for the entire duration of your visit, you must join an organized tour.
If you are from US, UK, or Canada, here are the requirements for you to get an Iran visa:
A valid passport which should be valid for at least 6 months.

Visa stamp fee, which is payable to the Iranian embassy at your residence country.

The authorization letter which has to be sent from the Iranian travel agency to Iran Ministry of Foreign Affairs.

Completed and signed the application form, and a recently taken personal photo.

Travel insurance

valid for Iran
Read more: Iran Travel Insurance, How to choose the right travel
Iran visa for Bangladeshi, Indians, and Pakistani Citizen
People from Bangladesh, India, and Pakistan are not eligible for on arrival visa. The process of getting Iran visa is exactly the same as other nationalities.
How to get a visa for Iran?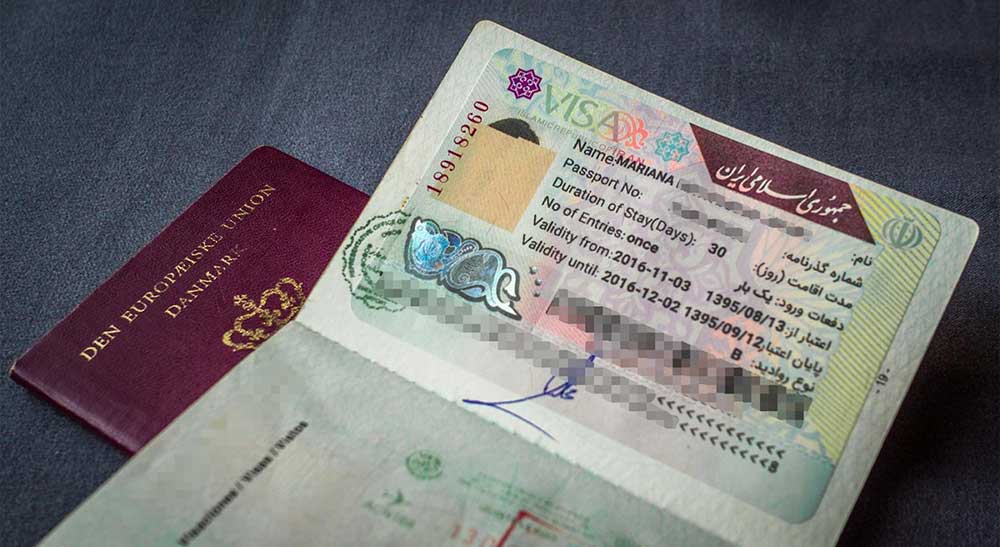 As soon as you ask us to arrange for your visa to Iran, we will send you an application form. To apply for a tourist visa of Iran please send us an email through [email protected] or fill this Iran visa application form.
You need to fill out the form and send it back to us with a copy of your passport and a file of your personal photo. It is very important to choose where you want to obtain a visa correctly. We will apply for your visa on your behalf.
The Authorization code of your visa usually will be issued by the Ministry of Foreign Affairs in maximum 10 days.
Please note that this authorization code means that your visa has been authorized but it is not the visa itself. you need to obtain the visa at the chosen Iranian Embassy/ Consulate in the country of your residence or at one of the International airports in Iran.
*** Please note that the Ministry of Foreign Affairs is the sole decision making authority as to whether or not to issue your visa or when.
If they have any concerns about your application, this could hold up the application process. It is advisable, therefore, to apply for your visa at least 4 weeks before you intend to travel.
Read more: Best Time to Visit Iran: A Season-by-Season Guide
Getting a visa from the embassy
To obtain the actual visa in your passport, between 3 to 30 business days after receiving the authorization code, you need to approach in person to the Iranian Embassy/ Consulate you named in your visa application form along with your passport and the appropriate visa collection fee.
Iran Visa on Arrival
If you prefer to get your Iran visa on arrival (VOA), you can apply for your visa at one of the International airports in Iran, as follows:
IKA:

Tehran Imam Khomeini International Airport

MHD: Mashhad International Airport

SYZ:

Shiraz International Airport

TBZ:

Tabriz International Airport

ISF:

Isfahan International Airport
Bear in mind that the process is not easy and usually takes about 4 to 5 hours. It also comes with a maximum extension of 14 days.
Journalists, politicians, and reporters on a mission cannot get Iran visa on arrival. Iran visa on arrival is issued for tourism purposes only (ordinary passport). Diplomatic passports, official passports, etc. cannot apply for this type of Iran visa.
e Visa for Iran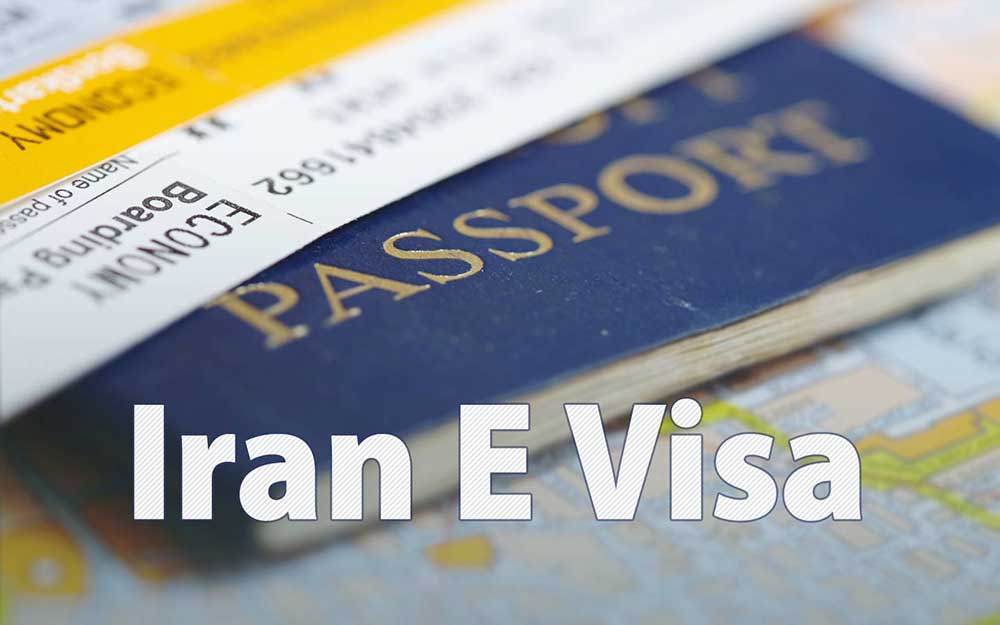 Almost all tourists who wish to visit Iran can apply for an e-visa for Iran through the following link. They have to enter all the required information and receive a visa application reference number.
Since the visa application process is online, your email address will be required and authenticated throughout the process.
Why you should apply for Iran tourist visa in advance?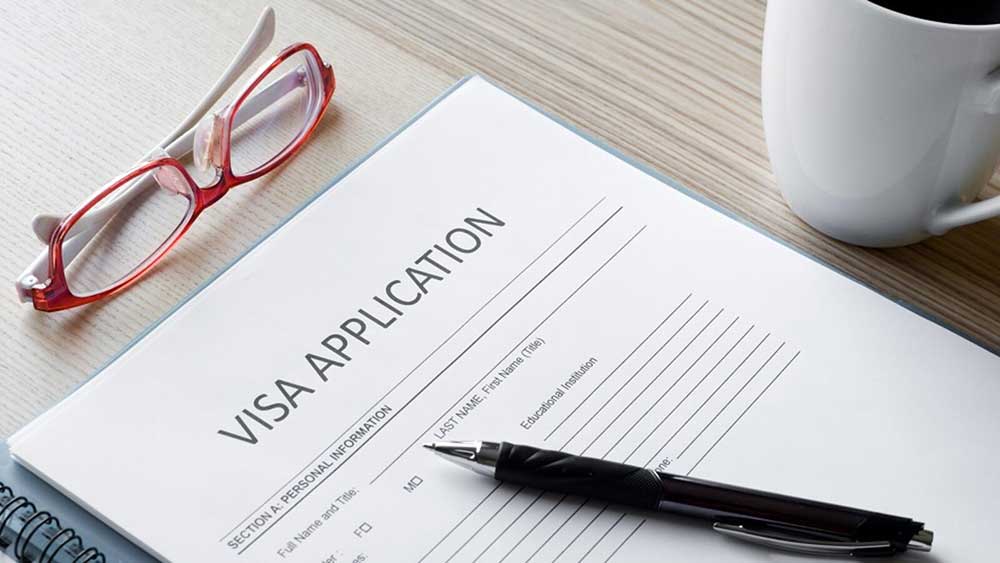 First of all, by getting Iran visa in advance, you avoid standing in long queues for a visa at the airport (sometimes it may take until 24 hours). In addition, the administrative process of visa application takes some time, and it constitutes another reason for the requirement to apply for a visa in prior.
Moreover, sometimes the applicant may be rejected for the visa (in some cases this happens due to not knowing the details of laws and regulations governing airport visa).
Therefore, for getting Iran's visa, you'd better apply in prior.
If you would like to get Iran visa in advance, you can fill out this visa application form
What documents are required for Iran visa?
To get Iran visa you need to have:
A valid passport for at least 6 months

Fill and sign the visa application form

And send us the form along with a personal photo and passport photo
You need to pay the visa stamp fee to the Iranian embassy.
Read more: Which Iran tours is the best for you?
Iran Visa photo condition
To apply for Iran visa, you need to send us a digital copy of your personal photo. Please consider the following specifications in your photo.
It must be printed in color, and not grayscale.

It must be in jpg format.

The photo file size needs to be maximum 500KB. Photos with less than 10 KB size would be rejected.

It should be vertical, with the height more than the width.

The resolution of the photo should be 600 in 400 pixels.

Taken in the last 6 months with similar appearance as today.

The background should be plain and white.

Your head must face the camera directly with full face in view.

You must have a neutral facial expression or a natural smile, with both eyes open.

Taken in clothing which you normally wear on a daily basis. The photo would not be acceptable if you wear a uniform.

You cannot wear a hat or head covering your head or face. If you are wearing a scarf it should not cover part of your face, or put your face in a shadow.

You are not supposed to wear headphones or wireless hands-free devices.

You cannot wear glasses. If you cannot remove your glasses for medical reasons, the frame should not cover your eyes, or increase the clarity. In addition, there should not be any reflex of the flashlight.

Photos which were scanned from other documents such as driving license or passport is not acceptable.

Photo taken by mobile with poor quality is not acceptable.

Your personal photo should be similar to your current appearance, if not, even if it is taken in the past six months, it is not acceptable.
Photos of children and infants should follow the same specifications as adults with both eyes open and direct face to the camera.
To take a photo from your infant, put a light color clothing on the bed, and take the photo from the upside without any shadow. You can also cover the child's seat with a light cloth and then take a photo.
How long will it take to get an Iranian visa?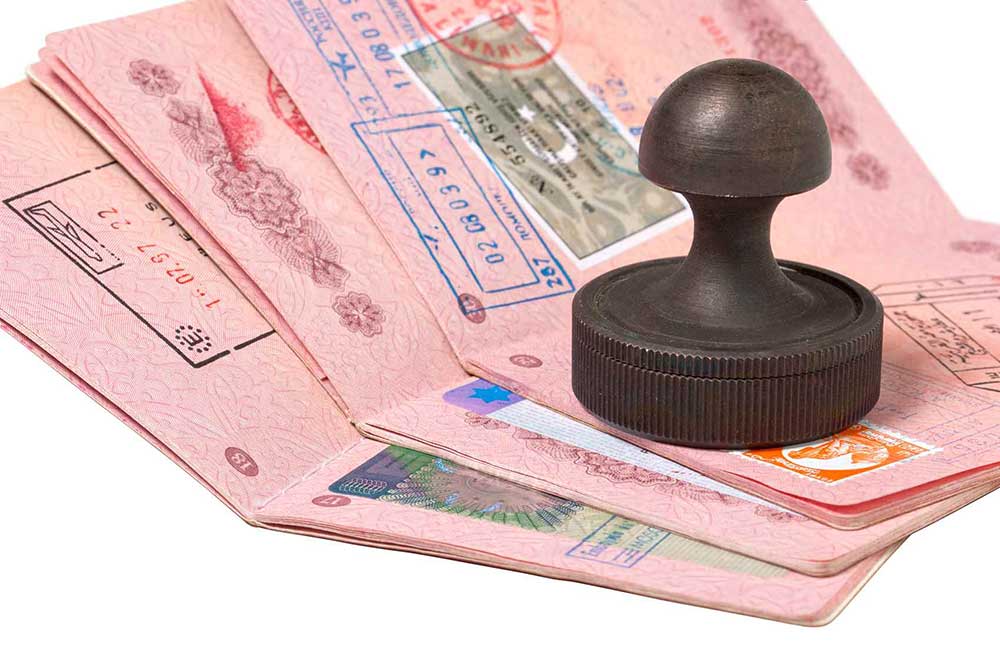 It usually takes 10 days for most nationalities to take their visa reference code. However, citizens from the UK, US, and Canada need to apply for their Iran visa, at least 3 months in advance.
How to extend the Iran visa?
To extend the Iran visa, you need to visit the nearest Police Department of Alien Affairs. Make sure to plan the visit a few days before your existing visa is due to expire.
What is important here is to provide cogent reasons for a visa extension. Otherwise, your request might be declined.
Extensions can be granted for an additional 30 – 60 days. Extending stay in major cities is easy, inexpensive and convenient. The relevant police department in all major cities offers tourist visa extensions including Tehran, Shiraz, Isfahan, Mashhad, and Yazd.
How to Check Iran visa Status Online?
To follow up your visa application status, you can enter your application reference number or passport number, date of birth and email in the form through the following link.
If you have any questions, feel free to contact us or comment below.