Iran Nature
15 Jul 2019
BY

The Authors Group
Darak Beach, the Intersection of Desert and Sea
There are only a few beaches in the world where beach and desert meet. Darak Beach and the village are one of those places where the desert and see meat. If you are a nature lover and enjoy walking along the sea while watching the beautiful desert, here is the place for you.
The beach and the amazing village of Zarabad, along with Oman Sea, is a destination where sand dunes, palm trees and blue sea in a frame together create fantastic scenery. Here is a travel guide to this amazing beach with all information you may need to plan your travel to Darak Beach.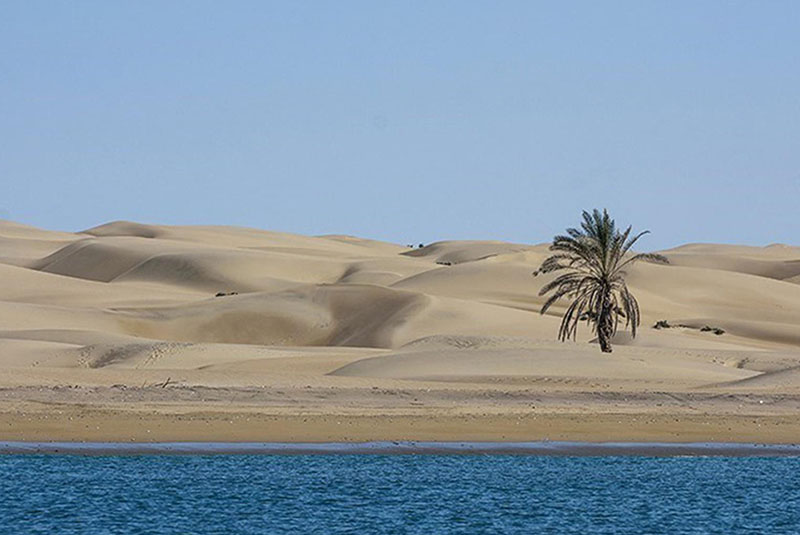 Where is Darak Beach?
Darak in local language means living by the sea, and the enchanting beach resort is located in Makran Region, a semi-desert coastal strip along the Persian Gulf and the Gulf of Oman, in Sistan and Baluchistan Province. This village is located between two important southern port cities: Chabahar and Bandar Abbas. It is actually 170 kilometers far from Chabahar Port.
How to Travel to Darak Beach?
In order to travel to Darak Beach, first, you need to travel to Chabahar Port. Depends on your origin place, you can fly to Chabahar Port, take a train, or even go by bus. It is worth mentioning that, there is no daily taxi from Chabahar to Darak, so you need to rent a car for that or hitchhike.
What to do and where to go in Darak Village?
Darak Village itself is worth seeing. It is a small beautiful village. Even if you don't have time to overnight at the village, it is recommended to stop for a picnic under the cool shade of palm trees.
Hiking, swimming, and photography are among the best activities that you can enjoy while traveling to Darak Beach. Don't forget to ask permission for taking photos of people, especially women.
One of the interesting aspects of the coast of Darak village is the existence of white sand hills that, according to locals, have healing properties for muscular and bone pains. In order to cure these pains, they lie on the sand early in the morning, when the sun shines high in the sky.
In addition, there are places with about 100 kilometers far that you will definitely enjoy visiting. Martian Mountain, Lipar Lake, and Beris Town are just some of them.
Martian Mountain is situated 50 kilometers east of Chabahar Port. It is one of the most astonishing landscapes of the region. These five million years old mountains, with their weird and scratched shapes, offer a spectacle that evokes other planets, hence their nickname of "Martian Mountains". These amazing mountain ranges are a must-see in Iran.
Lipar Lake is close to the "Martian Mountains", about 20 kilometers east of Chabahar Port. This pink lake is very similar to the famous Maharloo Lake in Fars Province. Its incredible color would be caused by the massive presence of planktons in the lake.
Beris Town is a small fishermen town, situated 60 kilometers east of Chabahar Port. It offers an incredible view, overlooking the tiny port filled with wooden boats, in the Oman Gulf. It's the best place to enjoy the sunset, looking at the sun fading over the sea.
What is the best season to travel to Darak Beach?
The same as other parts of Sistan and Baluchistan Province, the weather is very hot and humid almost all year. However, Darak Village enjoys a spring climate due to the refreshing winds that come from the Indian Ocean.
The best time to visit Darak is spring, from early to mid-season. After that, the heat of summer may reduce the pleasure of this trip. Summer remains a season to avoid due to high temperatures.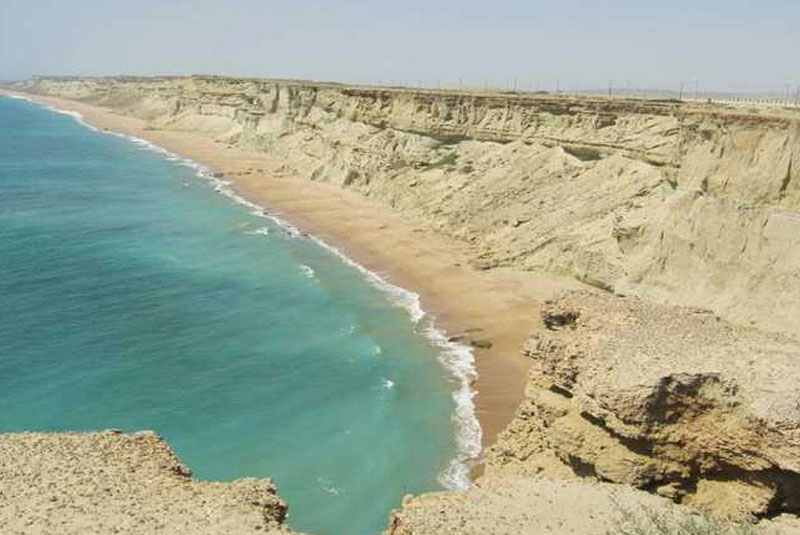 How is the culture of inhabitants of Darak Beach?
The inhabitants of Darak belong to the Baluch ethnicity and speak Baluchi. It really feels like traveling to a totally different country, as even their language largely differs from Farsi.
Men's clothing consists of shalwar and kameez. Shalwar is a very baggy pant, and the kameez is also loose blouse which traditionally is long with long sleeves. The female Baluchi suit consists of the headscarf, long dress, and a shalwar. Balochi women wear loose dresses which are embroidered in colorful designs that are particularly renowned for the finesse of their embroidery.
The inhabitants of Darak mainly do fishing, but they also practice agriculture as a secondary activity. The kindness of these people is proverbial. It is common that visitors and travelers are invited to enjoy delicious local dishes, seasoned with traditional spices, where the ancestral culinary know-how of the women of the village is tasted. According to the latest censuses, Darak is populated by less than 500 people, making up over a hundred households.
Where to Stay in Darak Beach?
There is no hotel in the village or nearby. Therefore, you have to rent a house or do camping. Camping will give you the chance of seeing stars at night, enjoy watching the sunshine and beautiful sunset. People are very friendly, so homestay is always a good choice.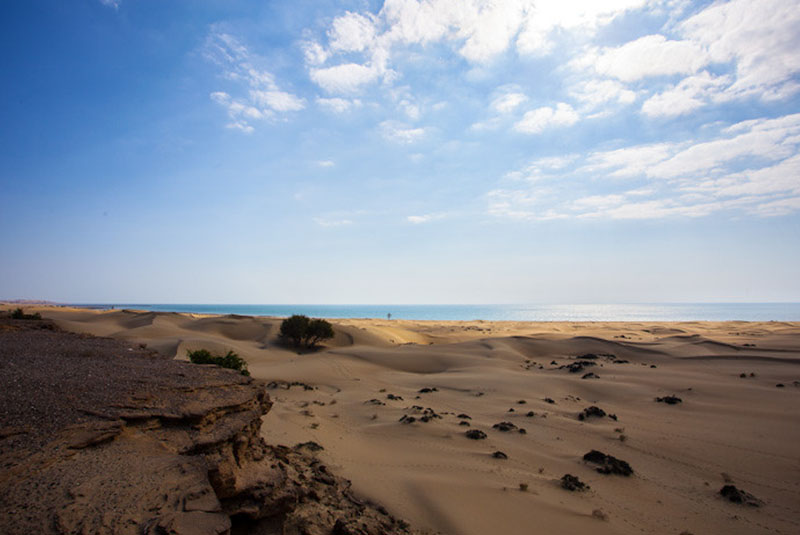 What to Eat in Darak Beach?
Eat fish and shrimp as much as you can! Not only does it come directly from the sea to your plate, but the traditional local receipt is a real delight: "Ghalieh Mahi" and "Ghaileh Meigoo". It is a stew made with fresh cilantro and fenugreek. Tamarind pulp gives it an unparalleled sour taste.