Persian Food
20 Jan 2019
BY

The Authors Group
Saffron Ice Cream | Among 50 of the World's Best Desserts
Iranian is well-known for being the best cook and when you travel to Iran you will definitely be amazed by the variety of dishes, desserts, and confectioneries all across the country.
There are some national dishes which cooked by people all over the country, however, in every village and city, you can find some local cuisine that is specialized for that region and rarely cooked in other parts of the country.
One of the most delicious and popular desserts between all Iranian is Saffron Ice Cream, which is also called "Bastani Sonnati" in Farsi and it means "Traditional Ice cream". In some menus, you can also find it under the name of "Akbar Mashti"!
Read more: Top 20 Persian food that you should try when traveling to Iran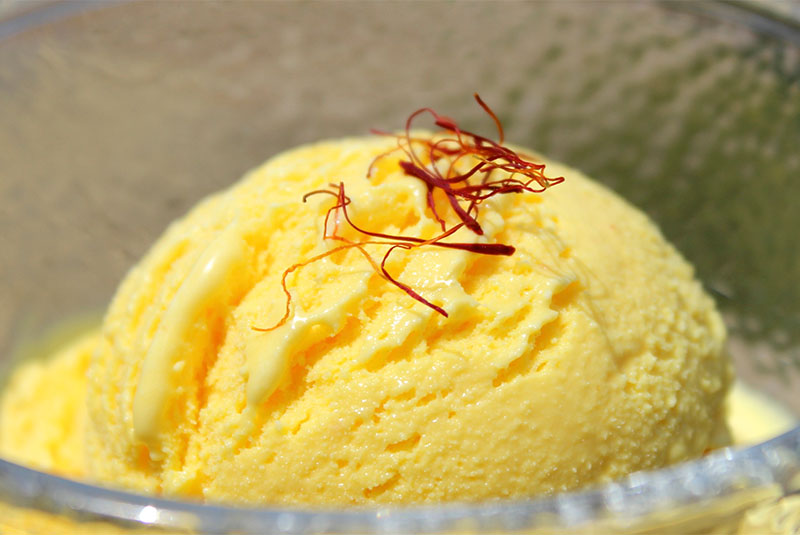 This is aromatic saffron, vanilla, and rosewater flavored ice cream, sometimes with bits of frozen heavy cream to add more taste and some texture.
This delicious Iranian ice cream is served in different ways. It can be in individual bowls or placed in between two round crispy thin wafers. It is very popular in Yazd and Shiraz to eat it with Faloodeh. So, be sure to treat yourself with this delicious ice cream when you travel to Iran.
According to a recent report by CNN Travel, in which it introduces some of the most delicious and popular desserts in the world, Saffron Ice Cream is named as one of the 50 of the world's best desserts. Here is what this report says about this mouth-watering dessert:
"Scented with saffron, rosewater, and pistachios, it's no wonder that this Iranian ice cream is a favorite at Nowruz, the Persian New Year.
From a lightly golden color to its distinctive aroma, the creamy treat is the essence of spring. Saffron ice cream, or bastani, is a memorable experience on its own, and its flavor alone easily snags a spot among the world's greatest frozen desserts.
Read more: Top 10 Persian Desserts and Sweets You Will Love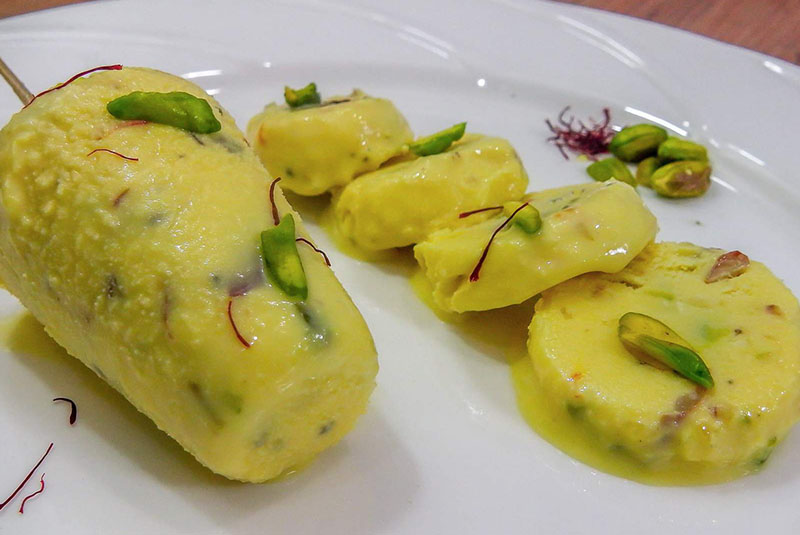 For the complete bastani experience, though, opt for a traditional Iranian ice cream sandwich of saffron ice cream between two thin wafers. The wafers' mild flavor and crispy texture are the perfect foil -- and conveniently shaped handle -- for the rich and aromatic ice cream, which is beloved from Tehran to Tehrangeles."
In the report, a list of some of the greatest sweets on the planet, from humble chocolate chip cookies to the crisp tang of kashata, a beloved brittle that's enjoyed across East Africa comes in alphabetical order.