Iran's Culture
14 Aug 2018
BY

The Authors Group
Carrying "Nakhl" in Ashura Ritual | Muharram in Iran
After the Safavid Empire was formed and the Shia was chosen as an official religion in Iran in 16th century, various customs were established in many parts of the country to consolidate this religion in our land.
The Shia Muslims in Iran believe in 12 Imams and they celebrate for their birth and mourn for their martyrdom. In different parts of Iran, the people have their own customs for celebrating and mourning.
One of the most famous and popular rituals is to carry "Nakhl" in the 10th day (which is called Ashura) of Month Muharram (the first month in Lunar calendar) that is the day of Imam Hossein's martyrdom (the 3rd Imam of Shia Muslims).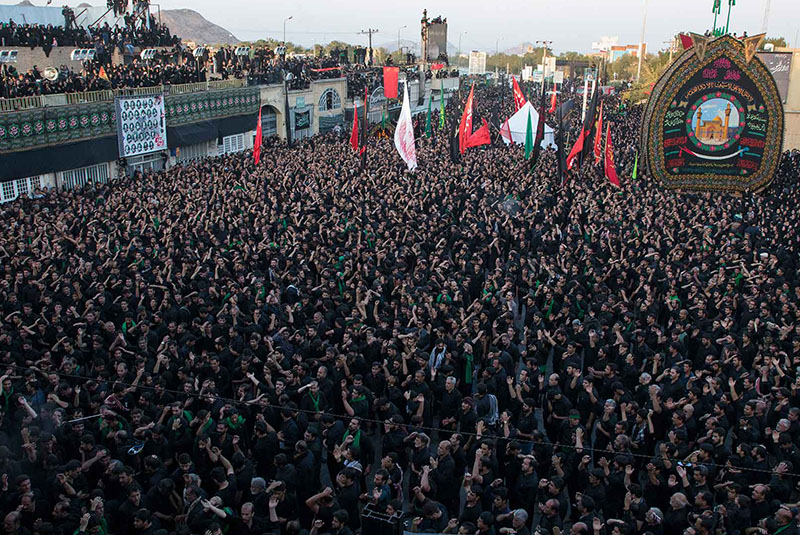 "Nakhl" is the symbol of the coffin in which the dead body of Imam Hossein was put inside. The people carry the "Nakhl" to symbolize participating in funeral procession of their Imam. In this ceremony, a chamber like a coffin which is made of wood, is carried in the places where mourning ceremonies are held such as mosque, hosseinieh and so on and it travels through a huge crowd of people wearing black clothes. The chamber is black and is decorated with a variety of colorful scarves, shawls and mirrors. Performing this ritual is common in desert cities of Iran especially those around the central desert, but the glory of this ceremony in Yazd is unique and universal.
Still, the history of making "Nakhl" and raising it on Ashura is unknown, but it is clear that making symbolic coffins for martyrs has a long history. According to historical narratives, people of the "Ma Wara Al-Nahr" held the memorial ceremony each year for the death of Siavash, a mythical hero of Iran whose blood was shed unjustly, and turned his symbolic coffin around the city. This tradition continued until the first Islamic periods, and many tourists who came to Iran mentioned to these events in their travelogues.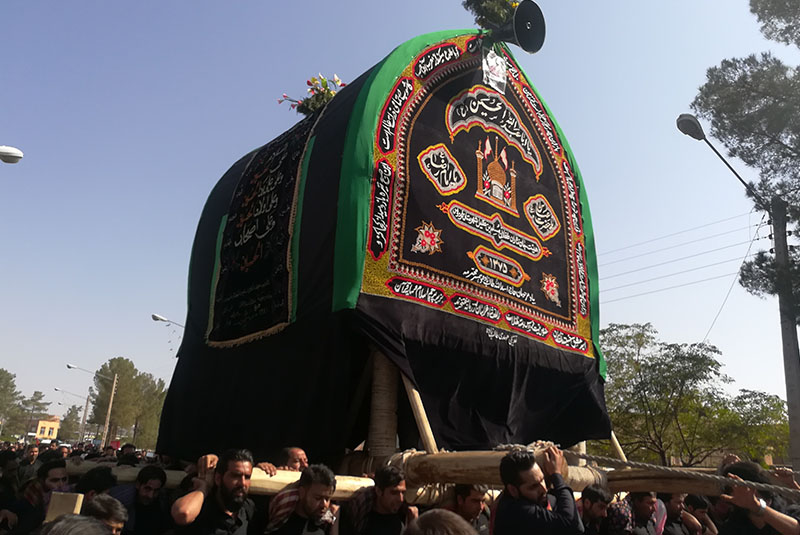 Some days before the ceremony, "Nakhl" should be prepared and decorated because it takes much time and needs careful attention. The person who prepares "Nakhl" should be very professional at this work and keeps all the tools and decorations for next year. This art has been passed down from father to son for generations.