Isfahan Tourist Attractions
24 Oct 2022
BY

Arash Morshed
Abbasi Hotel in Isfahan - All You Should Know
Isfahan is an ancient city with a rich history and much to convey.
A stunning city that is also incredibly culturally diverse and fascinating to everyone who visits. This city is quite a tourist and has a lot of great hotels, much like other Iranian cities with historical and cultural backgrounds.
5 StarAbbasi Hotel Isfahan
Abbasi Hotel Isfahan is one of these magnificent hostels. Isfahan Abbasi Hotel (also known as the Abbasi Guesthouse and the Shah Abbas Hotel) is considered Iran's and Isfahan's major hotels and the oldest hotel in the world. This hotel, built more than 300 years ago and influenced by Safavid-era design, is significant because of where it stands concerning Isfahan's history.
Abbasi Hotel Isfahan History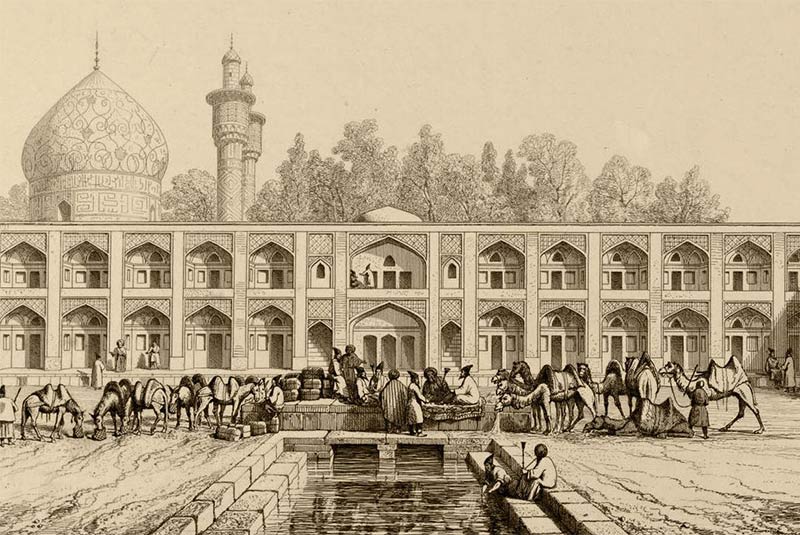 Abbasi Hotel Isfahan was initially utilized as a caravanserai after being constructed in 1128 by Shah Sultan Hossein Safavi. This location was formerly referred to as the Shah's Mother Caravanserai since Sultan Hossein gave this caravanserai to his mother.
After constructing the Chaharbagh school, Shah's mother gave it several endowments; Several farms, caravanserais, gardens, and businesses were endowed, with the Shah's Mother Caravanserai being the most well-known and situated close to the school's walls.
It served as a location for sugar truck stops prior to restoration. The Sugar Administration was given a lease on the Abbasi Hotel's structure in exchange for a monthly payment of 30 Rials. All endowments, including the caravanserai, were destroyed as Afghans stormed and conquered Isfahan. This hotel's bricks started to split and crumble during the same period. Iran Insurance Company began restoring and renovating this structure in 1336, following Andre Godar's design (head of the Archaeological Department at that time). The name of this caravanserai was changed to Abbasi guest home following the remodelling. It was renovated, and an effort was made to restore it in accordance with Safavid designs.
The Abbasi Guesthouse was transformed into a hotel in 1345; however, the renovation worked to keep the structure's original aspect. Old age made managing the Abbasi Hotel exceedingly delicate; therefore, one of the biggest hotel management companies in the world at the time, Negresco Hotel Group, took over the management of this place.After two years, Iran Insurance Company acquired the property with an area of 11,500 square meters in the eastern portion of the Abbasi Hotel in 1351 in order to expand it. After then, several Iranian architects, under the direction of engineer Ebrahimian, began to develop various areas of this land in the Iranian architectural style. There are 80 rooms, a restaurant, a great amphitheatre hall, and several other amenities erected on the east side of the Abbasi Hotel. After numerous years, the Abbasi Hotel is still open for business and welcoming visitors.
Today, the Abbasi Hotel is regarded as one of Iran's most well-known and cutting-edge accommodations, and it receives positive feedback for its amenities and cultural diversity. The Abbasi Hotel Isfahan was announced as the most beautiful hotel in the Middle East. Its characteristics were reviewed by several of the most prominent news organizations in the world in 2017.
Location of Abbasi Hotel Isfahan
Address: Amadegah St, Isfahan, Iran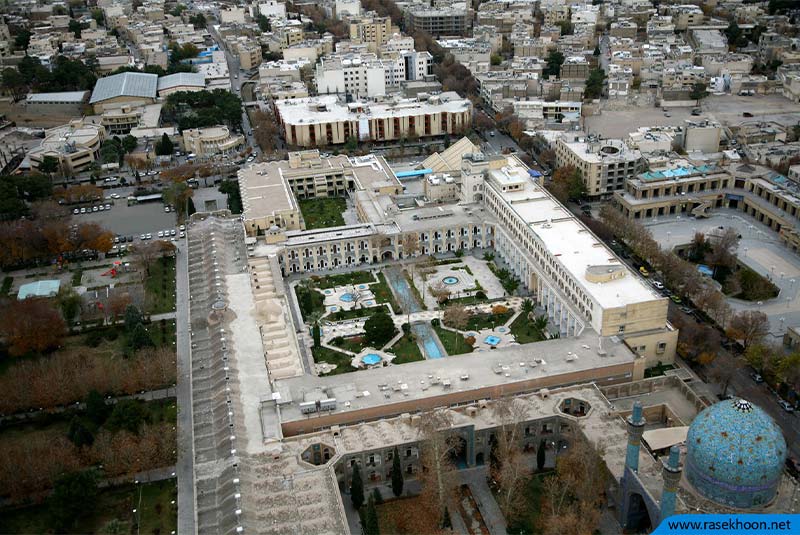 As you stroll around the city of Isfahan on Chaharbagh Abbasi Street, near Amadegah Street, you will come across the area of Abbasi Hotel Isfahan. Few art-loving tourists are able to appreciate these beauties since they are located amid Iran's most developed Islamic architectural style, which captivates hotel guests to a great extent. Staying at the Abbasi Hotel is like seeing Naqsh Jahan Square, enjoying all the beauty in one place, and becoming a memory for a visitor to the lovely city of Isfahan.
Features of Abbasi Hotel Isfahan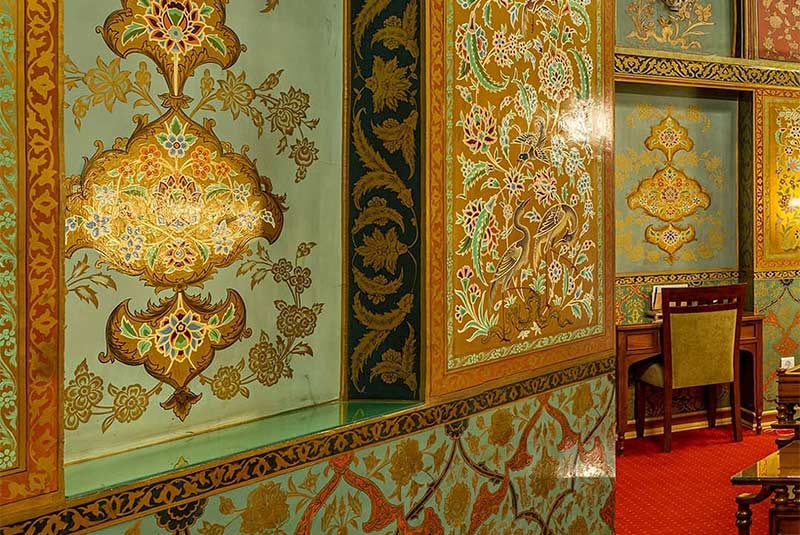 Abbasi Hotel Isfahan is one of the best museum hotels in the world, a 5-star hotel located in the centre of Isfahan's historic district. In a setting with a rich history and an old location with many tourist attractions. The 225 rooms of Isfahan's Abbasi Hotel were originally housed in several 3-story structures. Standard and uniquely designed rooms and suites are available at this 500-bed hotel.
The Abbasi hotel's structure includes many great restaurants, coffee shops, teahouses, traditional canteens, steam rooms, dry saunas, gyms, libraries, Quran museums, amphitheatres, craft shops, carpet shops, and shopping centres.
This hotel also offers a cab service, parking for rental cars, laundry, high-speed internet access available all day, medical services, translators, ATMs, massage rooms, etc.
Abbasi Hotel Isfahan; Restaurants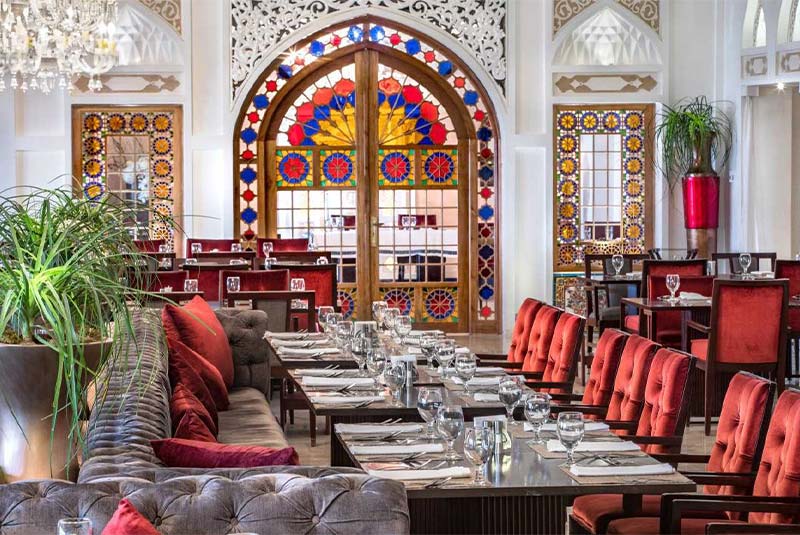 There are two restaurants in the Isfahan Traditional hotel Abbasi, one in an open space and the other covered. It is hard to choose between these two restaurants as they offer equal beauty and quality.
Chehelsotoun, the first restaurant of the Abbasi Hotel Isfahan, is situated in one of the hotel's halls of the same name. It is like entering a regal palace when you enter the Chehelsotoun restaurant and are ready to partake in a banquet for kings. With a seating capacity of 400, this restaurant offers service on two floors.
Chehelsotoun hall's architecture draws attention, from the walls to the columns and the staircase, among other elements. The seats in the Chehelsotoun restaurant are created in the King Darius style, inspired by the carvings on the Persepolis walls.
There are many different Iranian, Western, and seafood meals on the menu at the Chehelsotoun restaurant, along with various sweets and desserts. Chehelsotoun restaurant of Abbasi Hotel is open from 12:00 to 3:00 pm and from 7:00 to 11:00 pm. Ensure the restaurant's operating hours have not changed before going there.
Traditional cafeteria (Sofreh Khaneh) serving food in both covered and open spaces is the Abbasi Hotel Isfahan's second dining option. One of the hotel's more historic structures, the dining room, was rebuilt 20 years ago and is now open to visitors for supper. It can be found on the hotel's eastern side towards the end of the garden area.
The plasterwork and decorations on the ceiling and walls, as well as the classic-looking lattice doors and windows, all contribute to the dining room's interior's traditional Iranian architecture. The ideal option for nights in summer is the outside area, which also offers a view of the garden at the Abbasi Hotel. From 19:00 to 23:00, the traditional cafeteria of the Abbasi Hotel provides services, and its menu features a selection of traditional Iranian meals and beverages.
Chesham-Andaz (The view) is the name of the third restaurant in the Abbasi Hotel Isfahan, situated on the building's rooftop. Many well-known locations in Isfahan may be seen 360 degrees from the top of the Abbasi Hotel. You may observe the stunning Chahar Bagh, Abbasi Hotel Garden, and Shahid Rajaei Park from the restaurant. With 250 seats, this restaurant is ideal for spending a summer evening with friends and loved ones while enjoying your meal.
Breakfast Buffet at Abbasi Hotel Isfahan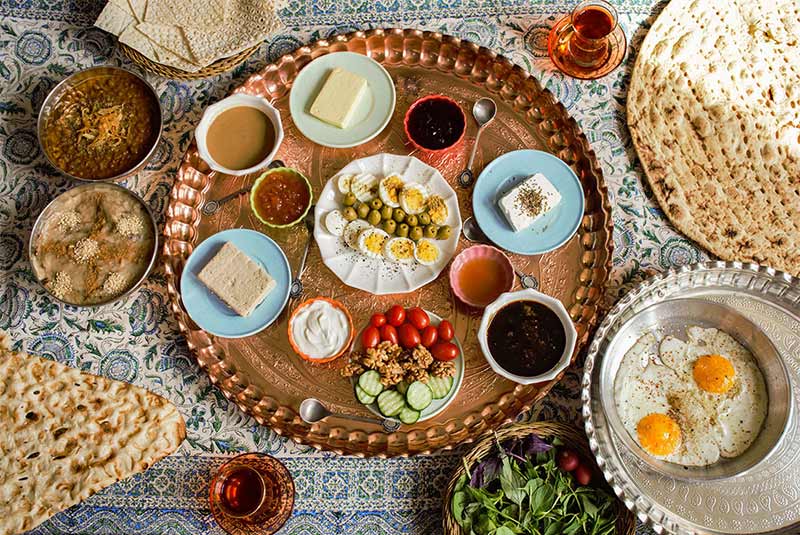 The breakfast buffet is located in one of the hotel's most exquisite halls. Because the architecture of the breakfast hall is constructed in the manner of genuine mansions from the Qajar era, when breakfast is served there, it gives the impression that you have travelled to the Qajar time in history and are eating breakfast in the palace of the monarchs of this era.
Lunch and dinner buffet at Abbasi luxury hotel in Isfahan
Lunch and dinner are not available for self-service at the Abbasi Hotel. As a result, visitors can utilize the hotel's eateries mentioned and place orders from their menus.
Abbasi Hotel Isfahan; Cafe and Tea House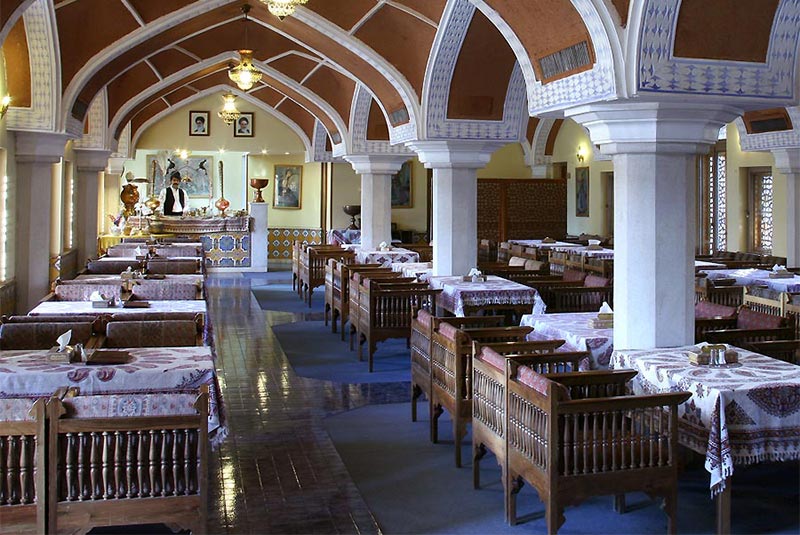 The cafés of Abbasi Hotel Isfahan are a fusion of ancient Safavid architecture with the sociable ambience of the cafes developed in the contemporary age. Like all other areas of the Abbasi Hotel, this cafe has classic furnishings and decor. However, you may find various traditional Iranian and international delicacies on its menu, including tea, cake, coffee, ice cream, and milkshakes. A part of the complex courtyard also houses the café services of the Abbasi Hotel, and visitors who want to relax in the hotel's garden can select one of the tables there. Services at the Abbasi Hotel café are available from 8:00 am to 11:00 pm.
It is possible to spend a lovely afternoon at the traditional teahouse of the Abbasi Hotel Isfahan. The entrance to the hotel's main lobby is just in front of this tea house, which is situated on the north side of the hotel. An authentically designed pavilion serves as the tea house's primary structure. The classic tea house at the hotel has an outstanding appearance thanks to the two-story porches, the high ceiling above it, and the well-designed tiled walls. Even more intriguingly, the servers and teahouse attendants greet you with this stylish attire while clothed in traditional Iranian costume. Around the pavilion are conventional beds where you can sit and enjoy your meal. Evening meals are provided in the tea room, including special Ash-e Reshteh, traditional tea, and enough (Herbal tea).
Abbasi Hotel Isfahan; Rooms and Suites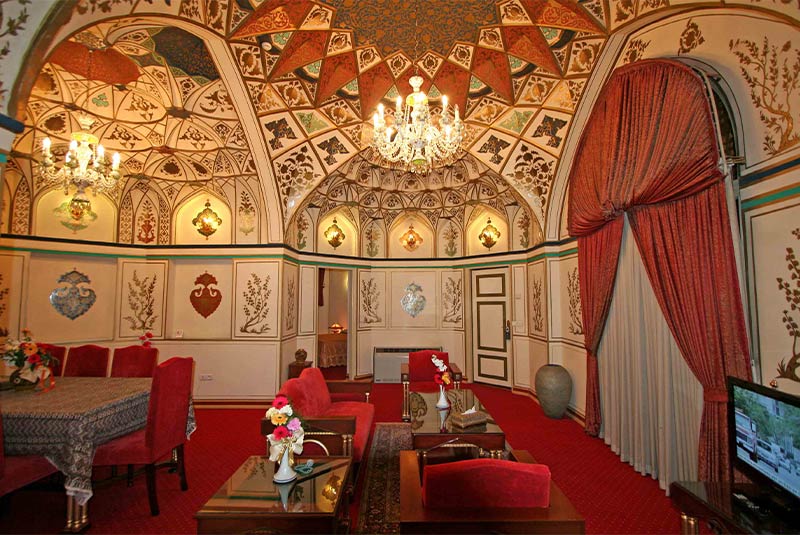 Abbasi Hotel Isfahan has 225 rooms, suites and apartments, including normal one-bed and two-bedrooms, Qajar, Safavi, Sabz, Chaeshm Andaz and Pardis, and two and three-bedroom apartments. All rooms are equipped with safety systems and built according to high-quality standards.
The exceptional and beautiful view of the garden and the turquoise dome of Chaharbagh School brings a unique view to the rooms overlooking the garden.
Qajar and Safavid architectural style in some suites is one of the interior design elements found in a few hotels worldwide.
Standard Rooms: Despite its simplicity, the standard room offers several facilities such as a shower and dressing commode, high-speed WiFi, an LCD TV, a hair dryer, a safety box, a coffee and tea maker, a minibar, a fire detection system, and more. It also boasts a view of the lovely Isfahan city.
Chesham Andaz Room: The Cheshm Andaz room features views of the lovely hotel garden, a cosy ambience, and a complete range of practical facilities. It is not possible to add an extra bed to this room.
Pardis Room: The luxurious Pardis suite features a contemporary style, a stunning view of the hotel garden, inviting features, and full amenities. There is space in this room for an additional bed.
Qajar Suite: Qajar suites are two-bedroom suites that include Qajar-style architecture, a fantastical ambience, vibrantly painted walls, and the incomparable beauty of the hotel garden.
Safavid Suite: Two-bedroom suites with a view of the garden; the Safavid era's architecture is also the source of inspiration for these suites' main structure. The combination of plasterwork, lighting, vatted walls, and ceilings give these suites a distinctive ambience that is difficult to find elsewhere.
Abbasi Hotel Price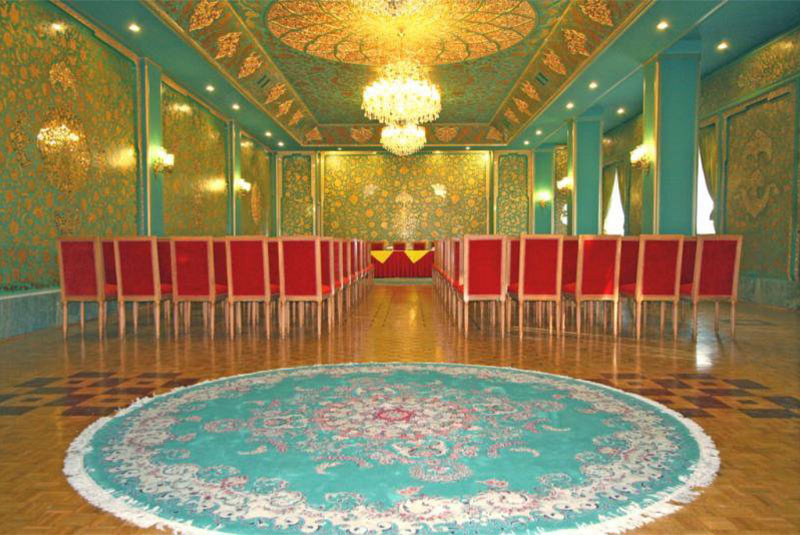 Abbasi hotel Isfahan's price for a one-night stay is at least 50$, depending on your chosen room. Children under the age of five stays for free, and those under the age of ten pay half price, which is one of the advantages of staying in Abbasi Hotel Isfahan. You can book Abbasi Hotel through the hotel's contact number or online booking websites. Please note that your reception at the hotel requires you to bring your passport and identification documents. The check-in time of this Abbasi hotel is from 2:00 pm, and the check-out time is at 11:00 am.
Do not forget that the hotel will not return your money if you cancel your reservation five days before the time and date you were supposed to arrive.
The Distance Between Abbasi Hotel Isfahan and The Isfahan Attraction Sites:
Abbasi Hotel and Ali Qapo Mansion: 15 minutes by foot and 5 minutes by car (1.2 km).
Abbasi Guesthouse and Chehel Sotoun Palace: 10 minutes by foot and 5 minutes by car (1 km)
Abbasi Hotel and Isfahan Bazaar: 21 minutes by foot and 12 minutes by car (1.7 km).
Abbasi Hotel and Si-o-se-pol Bridge: 3 minutes by car (1.2 km).
Abbasi Guesthouse and Naqsh Jahan Square: 20 minutes on foot and 6 minutes by car (1.6 km).
Abbasi Hotel and Isfahan Bird Garden: 17 minutes by car (7.7 km).
Abbasi Hotel and Imam Mosque: 15 minutes by foot and 3 minutes by car (1.2 km).
Abbasi Hotel and Hasht Behesht Palace: 7 minutes on foot and 3 minutes by car (700 meters).
Distance to Isfahan International Exhibition: 12 minutes by car (6.9 km)
Bottom Line
The Abbasi Hotel Isfahan, located in the Chahar Bagh district of Isfahan, is more than just a hotel; it is also one of the city's major attractions. Tourists adore this hotel for its historic structure, magnificant interior design, and first-rate dining options. Additionally, the hotel's exquisite garden is a stand-alone romantic destination.
In this article, we introduced you to the different features of the hotel, its facilities, its history, and how to book. We hope you enjoyed reading this article.
Have you ever stayed at the Abbasi hotel? Please share your experience with us in the comment section below.