Ramsar Tourist Attractions
11 Jul 2018
BY

The Authors Group
Ramsar Travel Guide | Top Tourist Attractions
The Caspian Sea shore in Iran is about 700 kilometers (435 miles) long, however, there are few cities that are well known in this area.
Ramsar is one of the cities that is very popular due to the Palace that was built during the Pahlavi Dynasty in the city. It is still, a popular city for tourists. If you wish to see the Caspian Sea, Ramsar is the best option with beautiful shore and high mountains which gives you the possibility to see the sunset and sunrise from the middle of the Caspian (Hyrcanian) forest.
Let's talk about the terminology, location, climate, and places you can visit when you travel to Ramsar.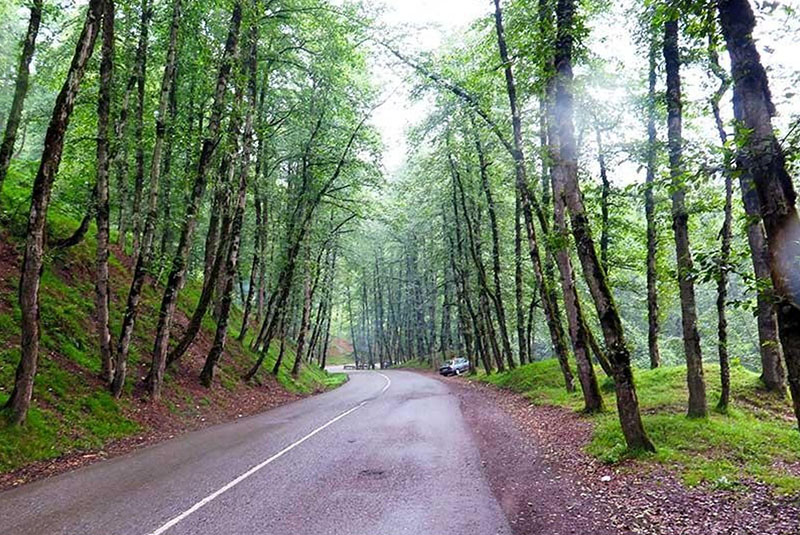 Terminology
Previously the name of the city was "Sakhtsar" sakht with the meaning strong and SAR stands for head, as a phrase, it means "stubborn". The reason for that naming the city Sakhtsar was that none of the armies from Alexander of Macedonia, Arabs, and Mongols could have conquered the city.
The city name changed to Ramsar when Reza Shah visited the city in 1935 and said I tame you and selected the name "Ramsar" for the city.
Location & Climate
When you travel to Ramsar from Gilan province, it is the first city in Mazandaran province. The city lies on the coast of the Caspian Sea, about 280 kilometers far from Tehran if you take the Tehran-Chalous freeway. It has an elevation of -21 meter (-69 ft.) under the sea level.
Ramsar has a Mediterranean climate with very hot summers and cool winters. Most of the year the humidity is very high in the city.
Sightseeing
Ramsar is one of the greenest city in the Caspian Sea shore with hot mineral springs in the middle of the city. Having access to the green forests of the Alborz Mountain, the Caspian Sea, Markouh Castle, and Javaherdeh Village is why the city is very popular among Iranian.
The city used to be a vocational spot for the Pahlavi Family who built a marble palace in the city. The palace turned to the Caspian Museum in 2000.
Recently a cable car was built in the city which allows visitors to have a great view of the Caspian Sea from the top of the forests.