Iranian Food and Drink
23 Jun 2018
BY

The Authors Group
Koloocheh; the Iranian local cookie
Koloocheh, the Iranian cookie cooked with different ingredients and recipes in various parts of Iran.
If you are in Iran or thinking of traveling to Iran, don't forget to try this local cookie whether you are in the northern part of Iran or in the south. Typically, Koloocheh is a rounded cookie with sweet stuffed. Here we are going to introduce the most popular ones.
Koloocheh & Masghati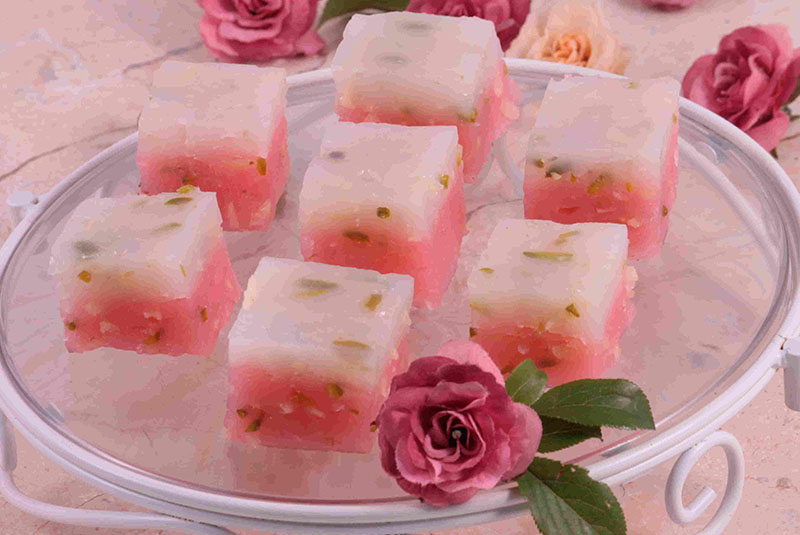 Shiraz, the city in the southern part of Iran, is always one of the most visited cities in Iran by local and international tourists due to various historical sites in and around the city. The Koloocheh from Shiraz is more like a brittle biscuit which consists of water, sugar, wheat flour and egg. This type of Koloocheh doesn't have any stuffing, instead, people eat Koloocheh with Masghati; a transparent soft confection which consists of rose water, starch, sugar, and water.
Read more: Top 20 Persian food that you should try when traveling to Iran
Koloocheh Fooman
One of the most local types of Koloocheh is the one originated in Fooman a city in the northern part of Iran. The round golden koloocheh has a decoration of indented circles pressed into the dough. The ingredients include yeast, milk, butter, yogurt, and eggs. The stuffing includes a rich seam of walnuts mixed with sugar and cinnamon.
Koloocheh Lahijan
Lahijan is also a city in the northern part of Iran. The cookie has a shell with a soft filling. Traditionally, the filling was made of walnuts and cardamom, however, nowadays you can find different types of stuffing like date or coconut.
Kolompeh
If you travel to Kerman, a city in the southwest of Iran, you will notice how much caraway people use in their cooking and sometimes in their cookies. In Kerman, Kolompeh is the main cookie with decoration of circular shapes, pressed into the dough prior to baking. Stuffing includes dates and crushed walnuts. Some people add pistachio powder on the top after the cookie was baked.
Read more: Best dishes in Iran for vegetarians