Iran's Nature
18 Nov 2018
BY

The Authors Group
13 Reasons Why Everyone Needs to Visit This Island in Iran
Islands don't usually come to mind when talking about Iran, but in fact, it has several in the Persian Gulf. The largest is dolphin-shaped Qeshm, known as "the island of seven wonders." Read on to discover 13 reasons why everyone needs to visit this amazing island.
1) Untouched nature
Caves, canyons, forests, and narrow passes, all untouched and as pure as can be, are waiting to dazzle anyone who can stand the beating sun and humidity. Qeshm is a paradise, particularly for nature lovers.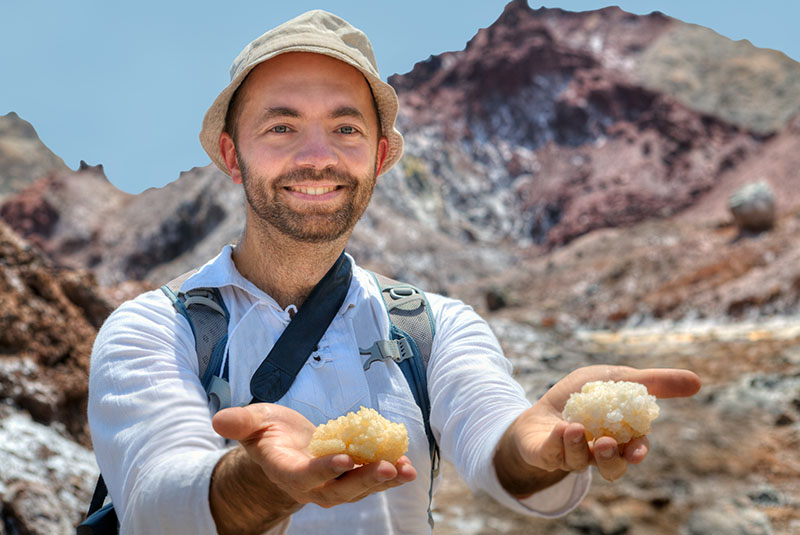 2) Culture
Culture in the southern parts and islands of Iran is unlike the rest of the country. What immediately stands out is the women's garb. Most women in Qeshm wear two types of niqab, face coverings, which are not for religious purposes, but rather stem from history. One kind resembles thick eyebrows and a mustache from afar; it was a ploy used in the past to trick potential invaders into mistaking women for men. The other is a rectangular embroidered covering that reveals only the eyes and helps protect the face from the wind, sand, and sunburn. Black chadors are a rare sight here, as women opt to wear colorful, floral ones.
Bandari music, or music from southern port cities, also has a unique flavor. It's very cheerful, commonly played during weddings, and has a distinct dance.
3) People
Iranians are ethnically diverse, and a good place to witness this is Qeshm, which also has an Arab and Afro-Iranian population who are descendants of slaves brought here centuries ago or who came to Iran to work as sailors.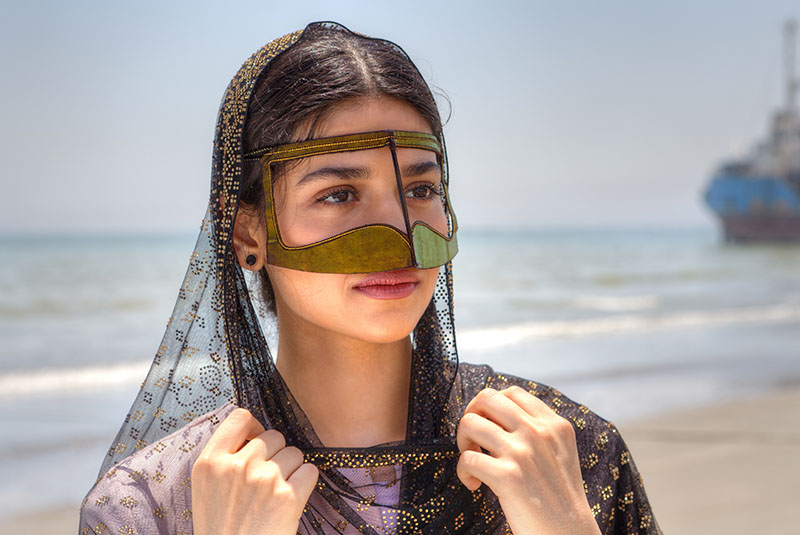 4) No visa needed
Qeshm is both a duty-free zone and a place where foreign tourists can enter visa-free, making it ideal for those in the Persian Gulf area who want to get a taste of Persian culture and hospitality on a whim.
5) Seclusion
If you ever feel the need to get away from it all, look no further than Qeshm. Aside from shopping areas crowded with people, you'll feel as though you have the entire island to yourself. It's not uncommon to explore the attractions without another soul in sight, and while you're on the beaches, it's likely that your only other company will be some camels who have also stopped by for some R&R.
6) Affordability
From attractions to accommodations, Qeshm is quite an affordable place to visit. Some of the attractions are free while others have a small entrance fee. Overall, you'll find this island to be much more low-cost than other cities in Iran, while at the same time offering sites equally as, if not more, appealing.
7) UNESCO Intangible Cultural Heritage
UNESCO has inscribed the art of building lenj, small, wooden boats, on its Intangible Cultural Heritage list, and the best place to catch a glimpse is the shipyard near the village of Laft. These fishing vessels are in different phases of construction, being painted, or setting out on their maiden voyage.
8) Mystery
Qeshm is a mysterious locale. The high and low tides of Naz Island are unpredictable, so it's easy to get stranded at high tide. Hara (mangrove) Forest has a similar phenomenon, and legend has it that Stars Valley is riddled with jinn. In fact, Mani Haghighi's 2016 film A Dragon Arrives explored some of the mysteries of this island.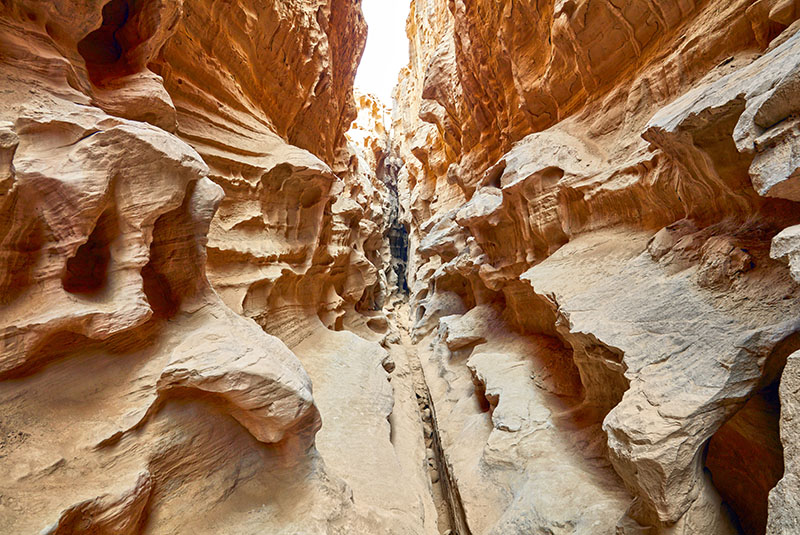 9) Local village stays
Local B&Bs and homestays are also available on this island, many of which offer sightseeing services. While hotels are also plentiful, these low-key accommodations may offer a more genuine and unforgettable experience with locals.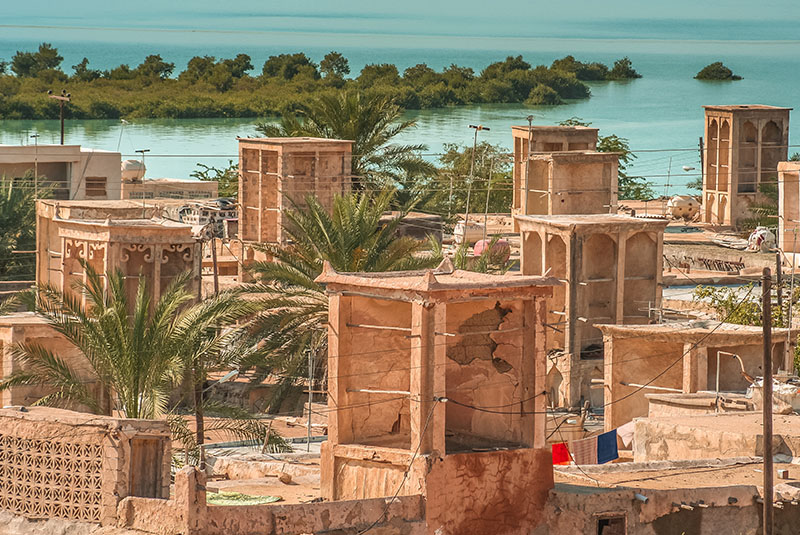 10) Wildlife and marine life
If you set out to Hengam Island early in the morning, you can catch the dolphins who come out to play. A walk around the island brings you face-to-face with native deer who press their hooves into the ground to extract fresh water. The Persian Gulf is full of colorful tropical fish and stingrays, and in Hara Forest, you'll cross paths with crabs, pelicans, and storks. All along the island, keep an eye out for herds of free-roaming camels who are commonly seen standing along the shore or kneeling in the water and staring out to sea.
11) Quick getaway to other islands
The sites on this 500-square-mile (1,295-square-kilometer) island can keep you busy, but its proximity to other islands makes it easy to explore other beautiful places such as Hormoz Island, a must-see geological wonderland best known for its Rainbow Valley. It's also worth hopping on a lenj to Bandar Abbas and getting to know this carefree southern port city.
12) Laft Historical Port
Aside from the natural wonders, you won't want to miss Laft Historical Port on the northern part of the island. Standing on the hill at the top, you'll view a breathtaking skyline of badgir, or windcatchers, which are more abundant here than in Yazd. Wells and traditional water reservoirs are among the other highlights.
13) Mosques
The grand mosques of Esfahan, with their intricate tile work, are hardly what you'll find in Qeshm, where the mosques are on the more simple side. But there lies an important difference you won't find in most other parts: one minaret. The majority of island natives are Sunni as opposed to Shia Muslims, and their mosques reflect this difference both in their general architecture and in the number of minarets.