Persian Food
12 Jul 2023
BY

The Authors Group
Iranian food: Top 5 Chelow (Polow)
Having rice for lunch is very common and popular in Iranian food. To have a tasty and various type of foods with rice there are two ways of cooking the rice. The first one is to cook it plain with salt and oil which names Chellow.
In this way, the rice dish is served with a type of Kebab, Stew or chicken. The second type of cooking Iranian rice is with a mixture of vegetables, fresh herbs, meatballs, kidney beans and etc. When the rice cooked as a mixture it is called Polow.
In this article, we are going to introduce some of the most common and delicious Polow in Iran. You can find this type of traditional Iranian dishes in buffet restaurants and traditional ones.
Read more: Top 20 Persian food that you should try when traveling to Iran
1) Adas Polow (Lentil Rice)
Adas Polow is a very delicious mixture of rice and lentil. If you are a vegetarian this cuisine would be suitable for you. However, some people serve it with chicken, meatballs, or fried egg.
2) Reshteh Polow (Rice with Noodles)
Reshteh is almost the same as Chinese noodles but thinner and flat. To cook this dish what you need is rice, reshteh, chicken, and onion.
This Iranian cuisine is very popular to eat at the New Year's Eve because it's believed that you will have a better clue of your destiny in the following year.
3) Loobia Polow (Rice with Green Beans)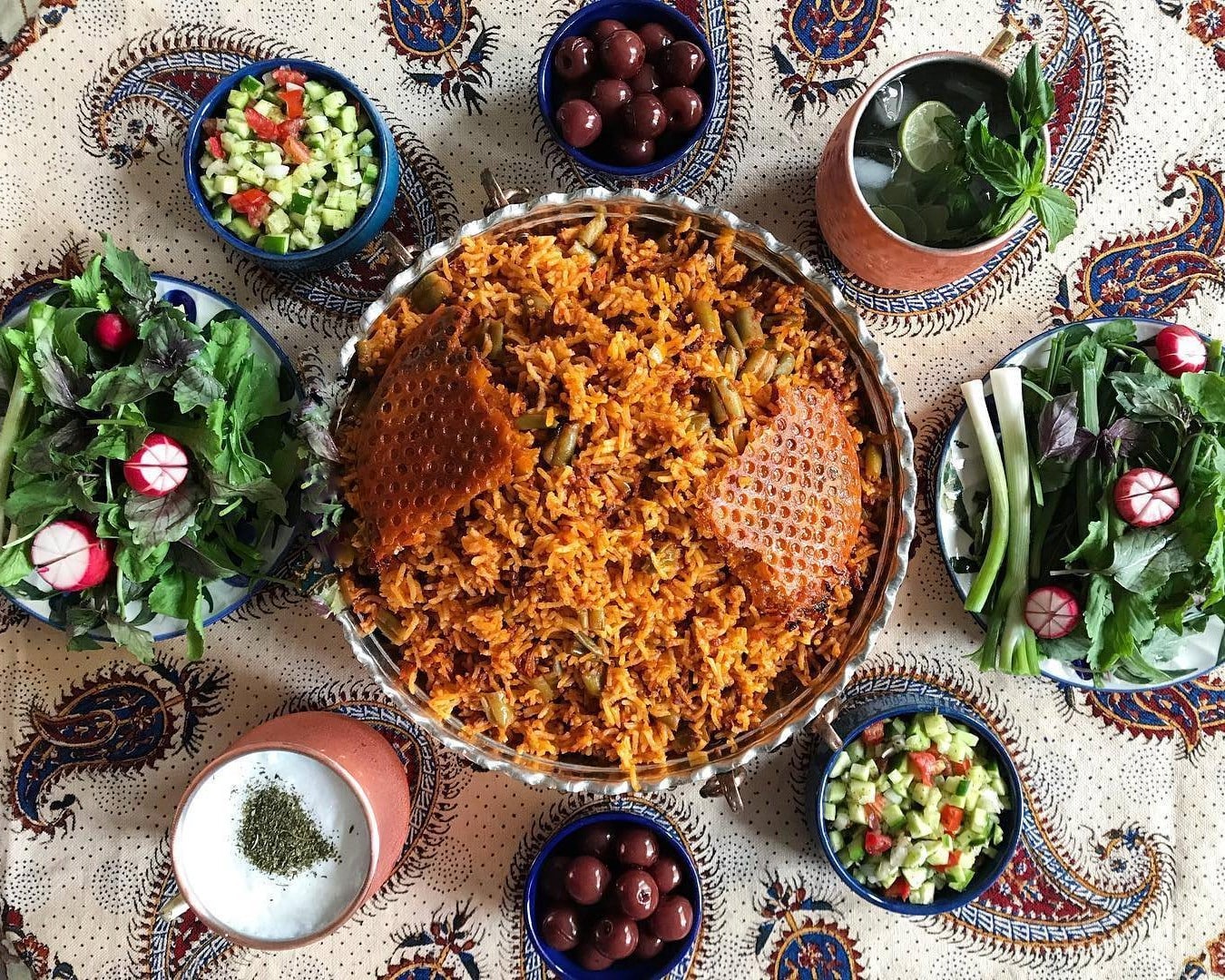 Loobia Polow is cooked with rice, green beans, layers of chopped meats and fried onions. Tomato paste and lots of spices like cinnamon add to the mixture to make the dish tastier. It is very common to eat Loobia Polow with Shirazi Salad or pickles.
4) Estamboli Polow (Tomato Rice)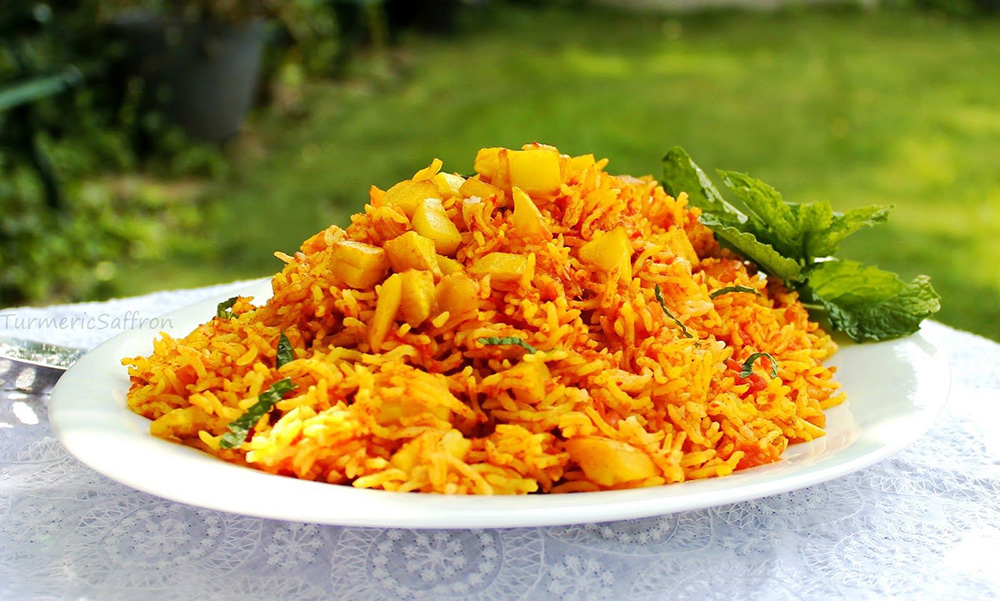 This type of Polow cooked with different ingredients and instruction over the country. The main components are rice and tomato, some also add cube potato, others in addition to potato add meatballs.
Read more: Top 8 Iranian Beverage and Drinks
5) Tahchin (Layered Saffron Rice & Chicken)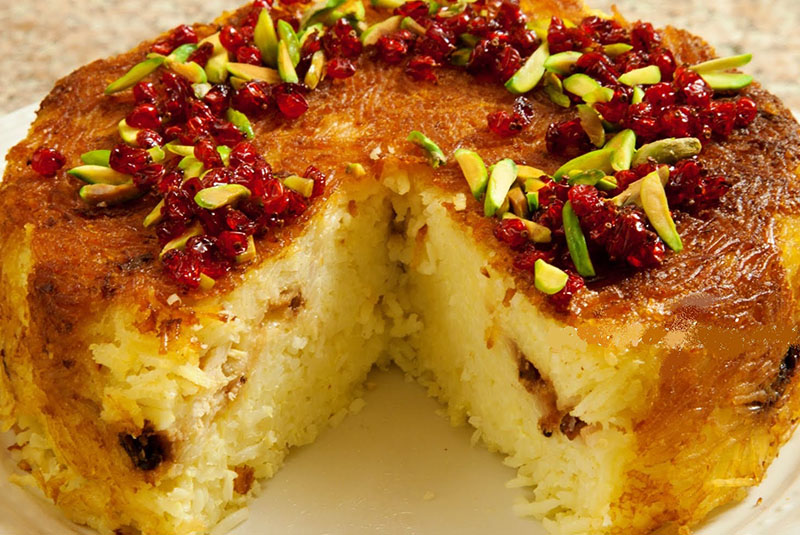 Tahchin is cooked as different layers. Rice is mixed with saffron, yogurt, and egg. The other layer is usually cooked chicken, however, you can find some with meat or eggplant.