Tehran Tours
Enjoy a tour of Tehran and let a native show you what gives this Iranian metropolis its life. As a well-known company in Iran, Eavar provides Tehran Tour Packages with local guides.
Tehran is home to 15 million people. The largest city in Iran and its capital is Tehran. Although the city is not well recognized for its history, it does have historical sites, including majestic palaces from the Qajar and Pahlavi eras. Tehran has stunning parks, modern structures, tall mountains, and magnificent mosques. The National Jewels Museum and National Museum stand out for their collections of jewels, art, and historical artifacts among the many remarkable museums in Tehran.
You can contact us via incoming@eavar.com for more information.
Tehran Highlights
There is so much more to Tehran than meets the eye, despite many tourists making the mistake of speeding by it on their way to Iran's more ancient cities. With 15 million residents, Tehran is one of the world's most vibrant and intriguing cities.
You may start to understand why Tehran is one Iranian place you must see when you consider the stunning mountain range, architectural marvels, delectable food, and some of the friendliest people on earth.
Here are some of Tehran's highlights that you should not miss: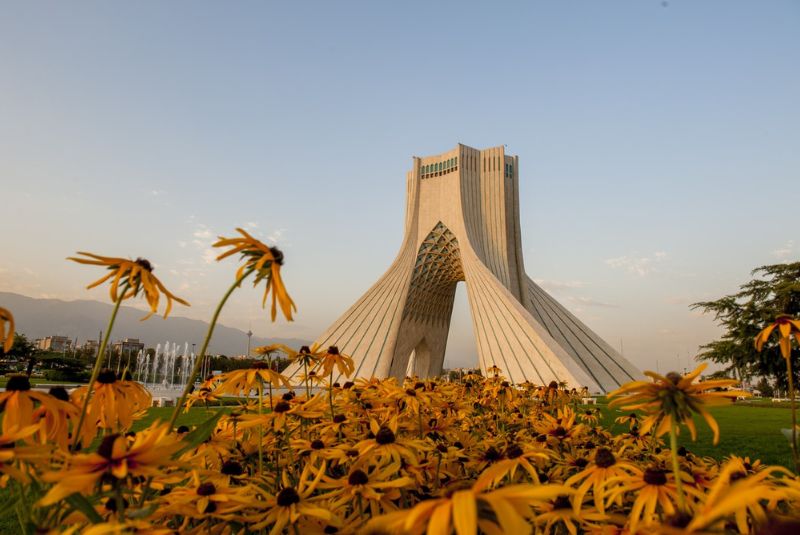 Azadi Tower
Sassanian, Achaemenid, and modernist architectural styles are combined in this renowned tower, built in 1971 to celebrate 2500 years of Iranian monarchy. The ivory-colored, Y-shaped edifice, which means "Freedom Tower," is located in a park in east Tehran and has a well-designed underground museum.
National Museum of Iran
An astonishing variety of artifacts and treasures from the 30,000 years that humans have lived on the Persian plateau are housed at the National Museum of Iran. One of Tehran's more fascinating modern buildings bore elements of Sassanian architecture and was built in the early 20th century.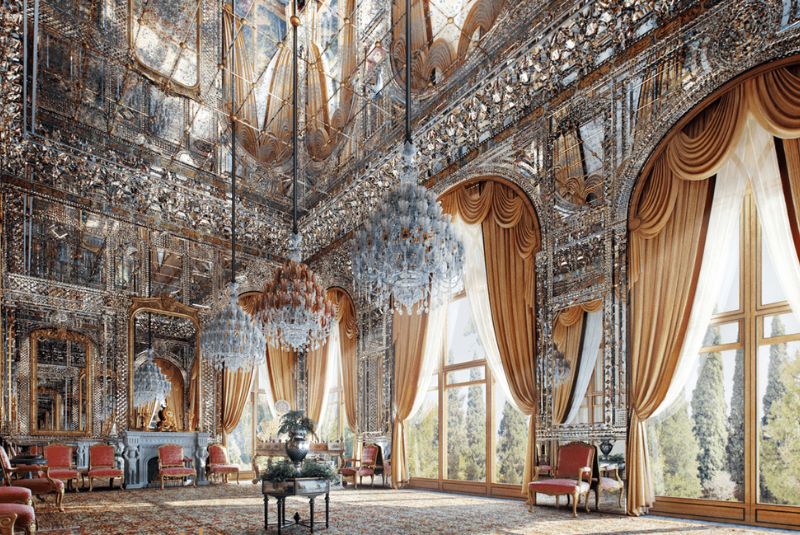 Golestan Palace, Unesco World Heritage Site
A Qajar royal residence from the 19th century is the spectacular Golestan Palace. The palace complex is made up of a total of 17 buildings, including throne chambers, museums, reception halls, and royal residences. It also has stunning, well-kept grounds.
Tehran Museum Of Contemporary Art
The largest (and most precious) collection of artworks outside of Europe may be found in the Tehran Museum of Contemporary Art. Apart from pieces created by Iranian artists, famous works by Picasso, Monet, Andy Warhol, and Henry Moore are on show, some of which have not been seen publicly since the 1979 Islamic Revolution.
The Grand Bazaar
The Grand Bazaar, located in the center of Tehran, is a must-see attraction for visitors. One of Tehran's oldest commercial districts is brimming with history and character; some great eateries are scattered throughout. Get ready for a sensual assault, not for the anglophile! Every Friday on Jomhuri Street, the neighborhood Jomeh bazaar is a great place to find antiques.
Mount Tochal
The mountain range to the north of Tehran is home to Mount Tochal, whose top soars to an incredible 3,993 meters (13,000ft). Trails departing from Darakeh and Velanjak provide significant mountaineering challenges, with tea houses sprinkled throughout the route. A telecabin service will transport you all the way up the mountain for a fair price if you need more time or desire to hike.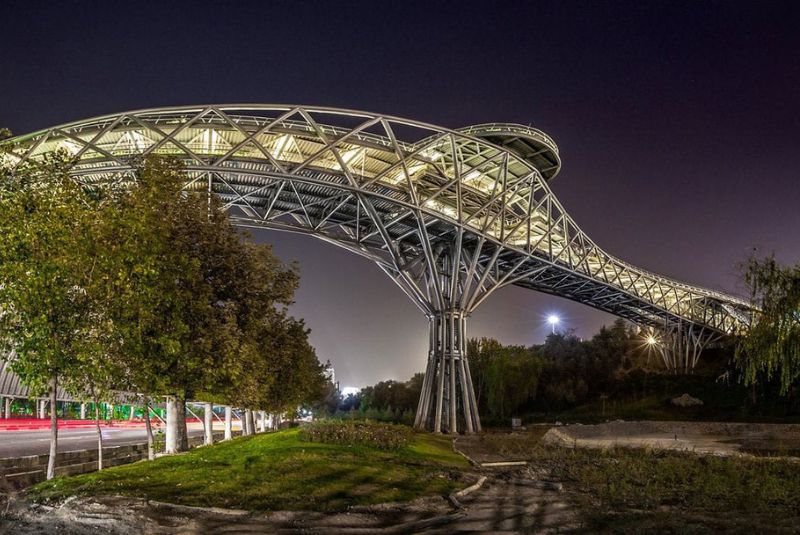 Tabi'at Bridge (Nature Bridge)
Iranians visit the Tabi'at Bridge, which was opened in 2014, to take advantage of the many food establishments, breathtaking views, and relaxing spots. The Tabi'at Bridge, a 270-meter, three-level bridge in Tehran that connects two parks, is arguably the most exquisite example of modern urban design.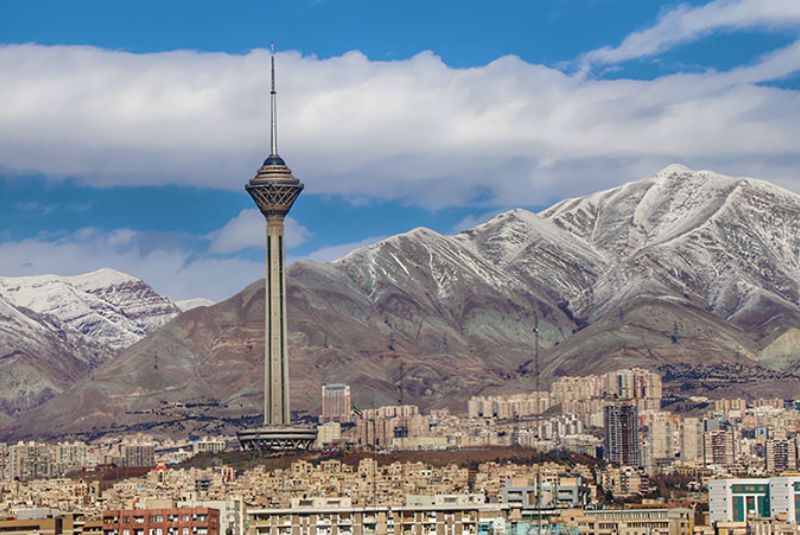 Milad Tower
One of Tehran's most recognizable buildings and the focal point of the city's skyline is the Milad Tower. It was completed in 2007 and is the sixth-highest skyscraper in the world, at an astounding 435 meters (1,500 feet) tall. The tower also has a posh, rotating restaurant if you want to go all out.
Shahr-E Rey
Shahr-e Rey, a significant political and religious hub before Tehran, is close to the city's south. A charming medieval market, the Sassanian fortress remains. A Seljuk mausoleum is among its features, but its greatest attraction is the Imamzadeh Shah Abdol Azim, a shrine for a descendant of the second Shia Imam that draws visitors all year round.
Park-E Jamshidieh
Jamshidieh, a massive park in the foothills of the Alborz Mountains, is situated in the northernmost part of the city. The spectacular views of the city below make this remote location a must-see. Still, the fresh air and lush surroundings are reason enough to visit.
Saad Abad Museum Complex
A vast 300-hectare compound constructed by the Qajar and Pahlavi monarchs in a similar style to the current Saudi and Gulf States' oil-rich leaders. The Sa'dabad Complex is now available to the public. While it is pricey by Iranian standards, it is a lovely site to stroll about and see the natural forest, qanats, and structures.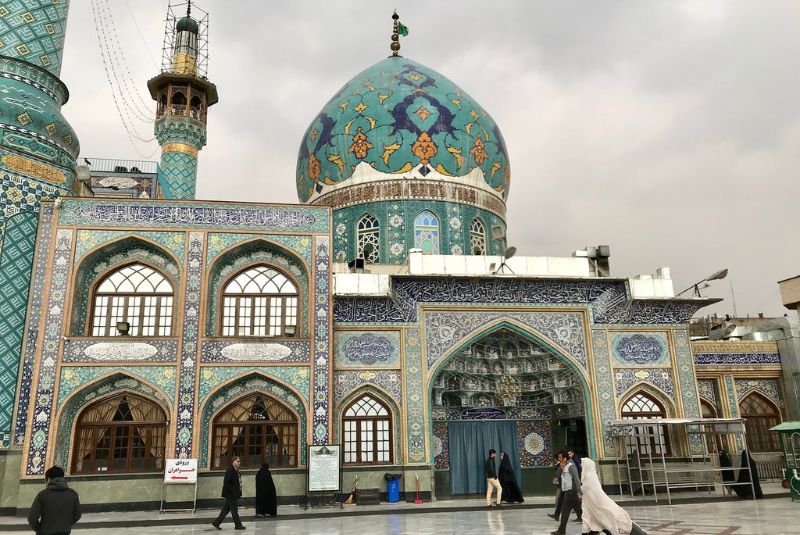 Tajrish Bazaar And Imamzadeh Saleh
As compared to the Grand Bazaar, the bazaar in Tajrish's northern quarter is more intimate, charming, and less hectic (although prices are higher). There is a vibrant market with fresh fruit and vegetables and great tourist stores offering cheesy souvenirs and traditional crafts. Check out the teahouse off the main drag and the kebab eatery in the middle of the bazaar. It is also worthwhile to visit the magnificent nearby shrine, Imamzadeh Saleh.
Tehran Shopping Malls
The Tehran Shopping Malls provide more than simply retail therapy! They are an excellent place to meet young, educated Iranians. They are a social hub for Tehran's emerging middle- and upper class with enormous food courts, arcades, and independent / Persian shops. The best shopping centers in Tehran are the Palladium (the biggest toy store in the Middle East), Arg Commercial Complex (luxury shops and a stunning outdoor interactive facade), and Sam Commercial Complex. Most Tehran Shopping Centers are mega-monstrosities and impressive to wander around.
Saint Sarkis Cathedral
The Saint Sarkis Cathedral of the Armenian Apostolic, the biggest cathedral in Tehran, was finished in 1970.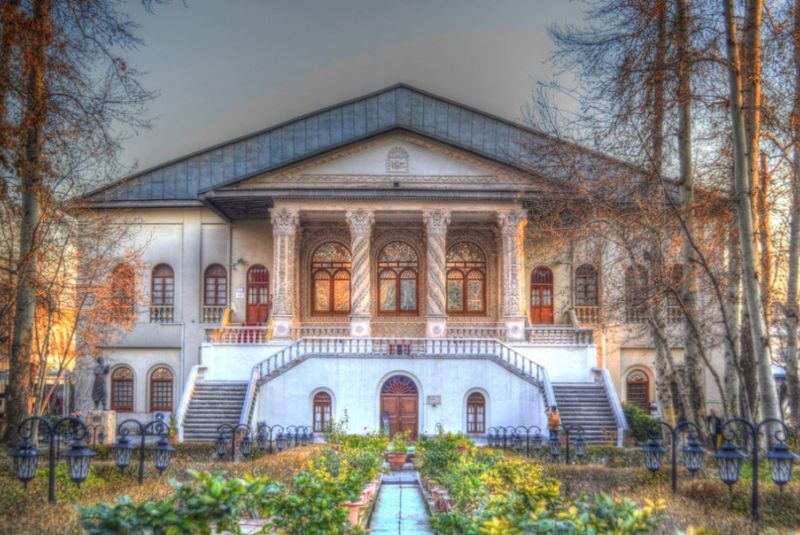 Cinema Museum Of Iran
The Cinema Museum of Iran is housed in a magnificent Qajar-era mansion complex with a historical garden. It is located in the north of Tehran. It is an odd collection of tools, posters, and images from the Iranian film industry from the past century, all in English. Even a stunning, functional theater with elaborate molding shows contemporary and older Iranian films. These movies lack subtitles, but they are nevertheless fascinating.
Tehran Coffeeshops
Coffee shops in Tehran are great places to meet young People, have open discussions, or observe the distinctive culture here. They also have excellent views. The famous Lamiz Coffee is Tehran's Starbucks. Still, you really should also visit the Gol Rezaieh Café or the café inside the Tehran Museum of Contemporary Art.
Nowhere will you get a better taste of modern Iranian life than in Tehran, a city sometimes overlooked as a tourist destination?
---
You can contact us via incoming@eavar.com for more information