Tabriz Tours
Eavar presents budget-friendly Tabriz tour packages, featuring well-structured itineraries, and diverse options catering to various preferences, ensuring suitable and delightful travel experiences for all.
Tabriz is the capital city of East Azerbaijan Province in northwestern Iran. With a rich history dating back over 2,500 years, Tabriz has been an important commercial and cultural centre along the historic Silk Road trade route. Tabriz is also known as the "City of Firsts," as it was the first city in Iran to have electricity, the first to have a fire department, and the first to have a modern municipality.
Today, Tabriz is a thriving metropolis uniquely blending ancient history and modern development. Visitors to Tabriz can explore its many historical and cultural landmarks. In addition to its history and culture, Tabriz is known for its delicious cuisine, including traditional Persian dishes such as kebabs, stews, and rice dishes. Tabriz is also famous for its sweets, including pastries and candies from nuts and honey.
Tabriz's architecture is another draw for tourists. The city features a mix of historic and modern buildings, including ancient mosques and caravanserais, as well as modern shopping centres and skyscrapers.
Tabriz is an attractive travel destination for those looking to explore Iran's rich history and culture, sample delicious cuisine, and experience a unique blend of ancient and modern architecture.
"Book your Tabriz tour today at incoming@eavar.com and experience the magic of this historical city!"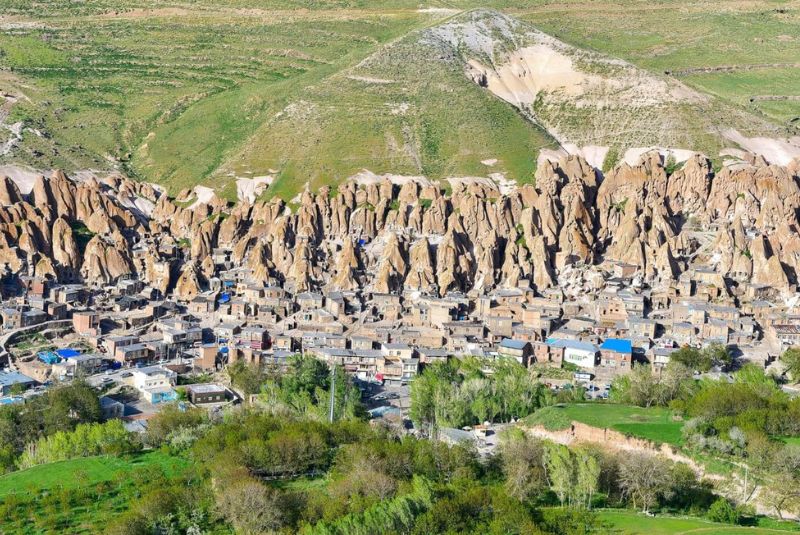 Tabriz Tour Packages
At EavarTravel, we offer a variety of Tabriz tours to cater to different interests and preferences. Here are some of the types of tours we provide:
Tabriz Cultural Tours
Our cultural tours focus on the rich history and cultural heritage of Tabriz. These tours typically include visits to iconic landmarks such as the Tabriz Historic Bazaar Complex, Azerbaijan Museum, and Blue Mosque. Our experienced guides will provide in-depth information about the history and significance of these sites, giving you a deeper appreciation of Tabriz's unique culture.
Tabriz Historical Tours
For those interested in Tabriz's history, we offer historical tours that take you through the city's past. These tours typically include visits to Tabriz Citadel, El Goli Pavilion, and the Tabriz Constitution House. Our guides will share stories and insights about the city's past, giving you a better understanding of how Tabriz has evolved.
Tabriz Religious Tours
Tabriz is home to several crucial Islamic heritage sites, making it an ideal destination for religious tours. Our Tabriz tour packages typically include visits to the Shrine of Imam Reza and Jameh Mosque of Tabriz, among other notable landmarks. Our knowledgeable guides will provide insights into the religious significance of these sites and their role in shaping Tabriz's cultural landscape.
Tabriz Family Tours
Families with children will enjoy our family tours, designed to cater to all ages. These tours include fun activities and opportunities to learn about Tabriz's culture and history in a fun and engaging way.
Tabriz Group Tours
For larger groups, we offer Tabriz tours with itineraries tailored to accommodate more significant numbers of travellers. Our group tours typically include visits to famous landmarks and attractions and opportunities to learn about Tabriz's history and culture.
Tabriz Single Tours
If you prefer a more personalized experience, our single tours are perfect for solo travellers. These tours can be customized to meet your interests and preferences, allowing you to explore Tabriz at your own pace with the guidance of one of our experienced guides.
No matter what type of tour you choose, our goal at EavarTravel is to provide you with an unforgettable Tabriz experience.
Let us help you plan the perfect trip to Tabriz - contact us via incoming@eavar.com for personalized itinerary suggestions.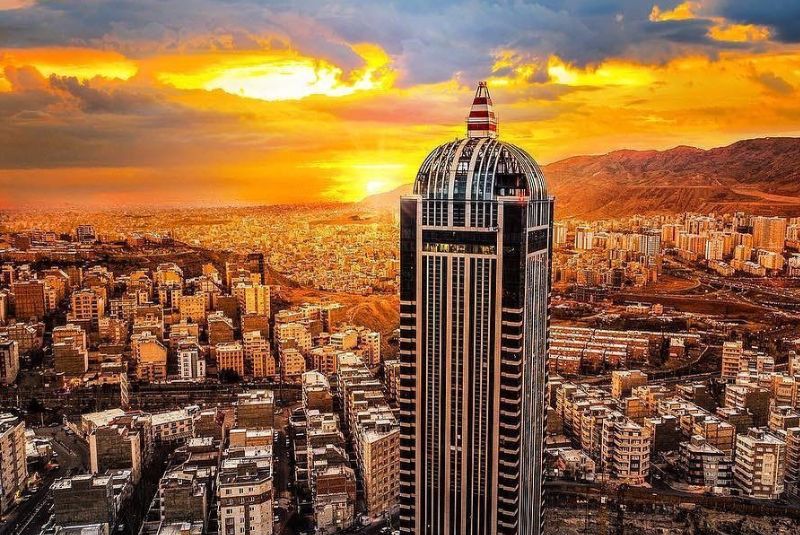 Tabriz Location and Climate
Tabriz is located in northwestern Iran, near the border with Turkey. The city is easily accessible by air, with Tabriz International Airport serving as the primary gateway to the town. Domestic flights from other cities in Iran and international flights from countries such as Turkey and Azerbaijan are available. In addition, Tabriz is connected to other major cities in Iran by bus and train.
Tabriz has a semi-arid climate, with hot summers and cold winters. The best time to visit Tabriz is spring (April to June) and autumn (September to November) when the weather is mild and pleasant. Summer temperatures can reach over 35°C (95°F), while winter temperatures can drop below freezing.
When packing for a trip to Tabriz, it's important to bring clothing suitable for the climate, including lightweight clothing for summer and warm clothing for winter. In addition, it's a good idea to bring comfortable walking shoes, sunscreen, and a hat or other sun protection.
Visitors to Tabriz should also be prepared for cultural differences, including dress codes and social customs. Women should dress conservatively, covering their heads and wearing loose-fitting clothing that covers their arms and legs.
At EavarTravel, we can help you prepare for your trip to Tabriz and provide the information you need to have a safe and enjoyable experience. Contact us today to learn more about our Tabriz tours and travel services.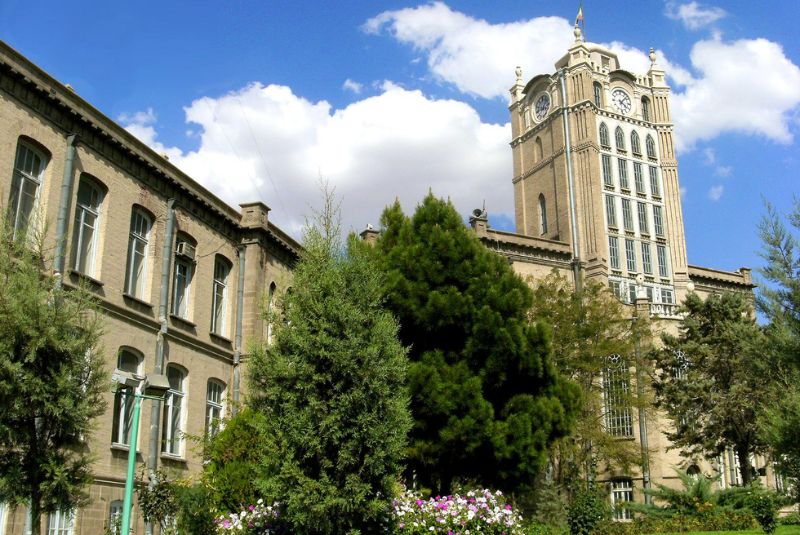 Tabriz Top Highlights and Cuisines
Tabriz is a city rich in history, culture, and culinary delights. Whether you are interested in exploring the city's historical and cultural highlights or sampling its delicious cuisine, there is something for everyone in Tabriz.
Tabriz Top Landmarks
Tabriz Historic Bazaar Complex:
This UNESCO World Heritage Site is one of the oldest and largest bazaars in the Middle East. It features a variety of shops selling traditional handicrafts, spices, and other goods. The bazaar is a great place to immerse yourself in Tabriz's rich history and culture.
Blue Mosque:
This stunning mosque is known for its intricate blue tilework and beautiful architecture. It is a popular destination for visitors to Tabriz.
El Goli Park:
This picturesque park features a large artificial lake surrounded by beautiful gardens and walking paths. It is a popular spot for picnics and relaxing.
Tabriz Citadel:
This historic fortress is located in the heart of Tabriz and dates back to the 14th century. It offers stunning city views and is a great place to learn about Tabriz's rich history.
Tabriz Municipality Palace:
This impressive building is in the city centre and features beautiful architecture and a large courtyard. It is a popular spot for taking photos and admiring the city's architecture.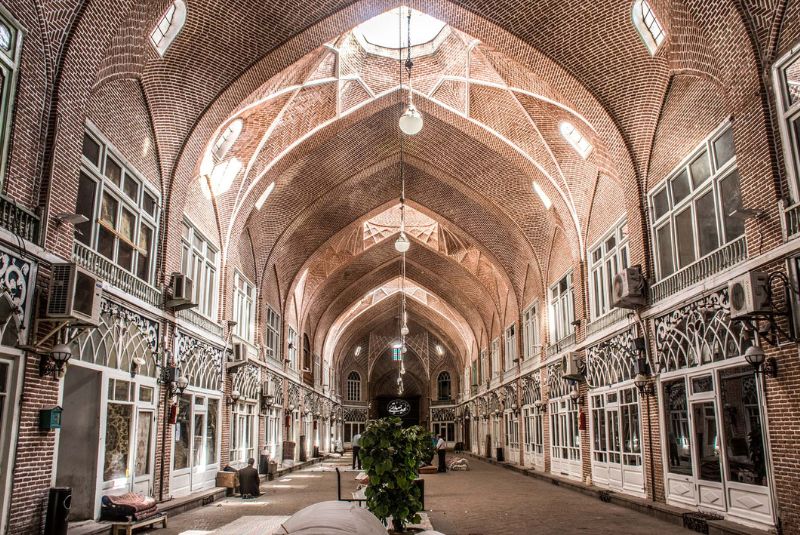 Tabriz Top Cuisine
Kufteh Tabrizi:
This traditional Tabrizi dish consists of large meatballs made from ground lamb and beef, stuffed with dried fruits, nuts, and spices, and served in a savoury tomato-based broth. It is a must-try dish for anyone interested in exploring the local cuisine.
Ash Reshteh:
This hearty soup is a staple of Iranian cuisine and a popular dish in Tabriz. It is made with various beans, noodles, and herbs and is typically served with kashk (a type of whey) and fried onions.
Gheymeh:
This savoury stew is made with chunks of beef or lamb, split peas, tomatoes, and dried limes. It is typically served with rice and is a popular dish in Tabriz.
Baqali Polo:
This flavorful rice dish is made with dill, lima beans, and sometimes lamb or beef. It is a staple of Iranian cuisine and a popular dish in Tabriz.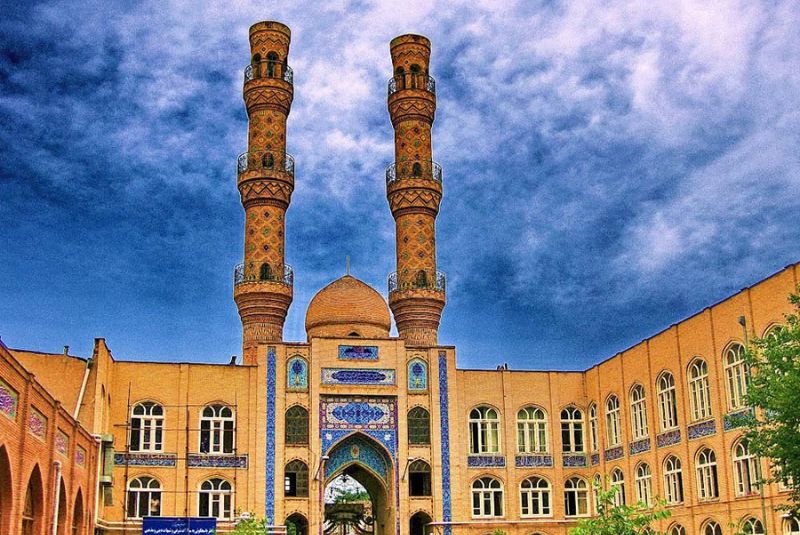 Tabriz Tours Price
EavarTravel offers a range of Tabriz tour packages to suit different budgets and preferences. Our tour packages include various activities and experiences, from cultural and historical tours to religious and family tours. The cost of our Tabriz tours varies depending on the type of tour package, the duration of the tour, and the number of travellers.
We understand that everyone has different budgets and preferences when it comes to travel. Therefore, we offer a range of Tabriz tour packages at competitive prices without compromising quality. Our goal is to provide our customers with a memorable and enjoyable experience while exploring the beauty and culture of Tabriz.
---
Contact us via incoming@eavar.com to learn more about our Tabriz tours and find a package that suits your needs and budget.