Isfahan Tours
Experience the best cultural experience of your life with Eavar's Isfahan tour packages. Our Isfahan tours are offered at the most affordable price, with a complete and clear itinerary, and different packages to cover all kinds of tastes and provide suitable tour services for every taste.
If you're seeking the most illustrious and historically significant city in Iran, you should reserve an Isfahan tour package. Every building, from the Si-o-se-pol stone bridge, another symbol of Iran's capital city, to Chehel Sotoun and Naqsh-e-Jahan Plaza, reveals how the locals infused beauty and elegance into every aspect of their daily existence. It is also regarded as one of the most stunning cities in the world and is home to many works of art in architecture.
The origin of the Arabian Nights, Isfahan, is the treasure of the Iranian world. It can take more than one day or three days to realize it. It is truly a delight for those who place the highest importance on beauty and originality. If you intend to book one of the EavarTravel Isfahan tour packages online, be sure to provide accurate information so that we can satisfy your expectations and demands.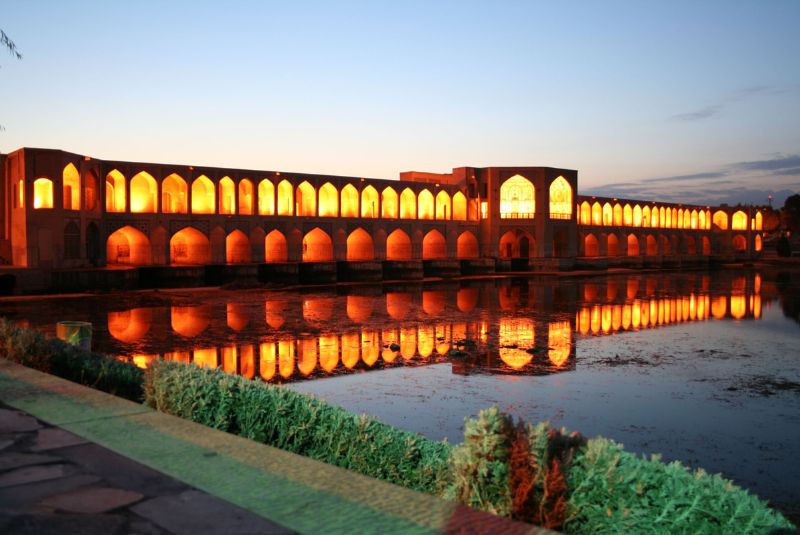 Isfahan Tour Packages
Isfahan is one of the most well-known tourist destinations in Iran, and through introducing the city, we want to learn intriguing facts about its many components.
Esfahan, a storehouse of vibrant traditional culture, served as Shah Abbas's seat of government for approximately 150 years throughout the Safavid dynasty. Isfahan is one of the nation's most popular cities thanks to its old roofed market, unparalleled boulevards, Persian gardens, and blue domes.
The most popular itineraries from Isfahan include day trips in addition to city sightseeing. There are many exciting tourist attractions close to Isfahan, like bird viewing, river rafting, skiing, desert hiking, the Bakhtiari Nomads, and many more opportunities to enrich your cultural experience in Iran.
Of course, suppose you want to book one of the Isfahan tour packages and want more details than what is provided in this article. In that case, you must contact EavarTravel via incoming@eavar.com to learn more about the attractions and activities this city has to offer and where you can stay.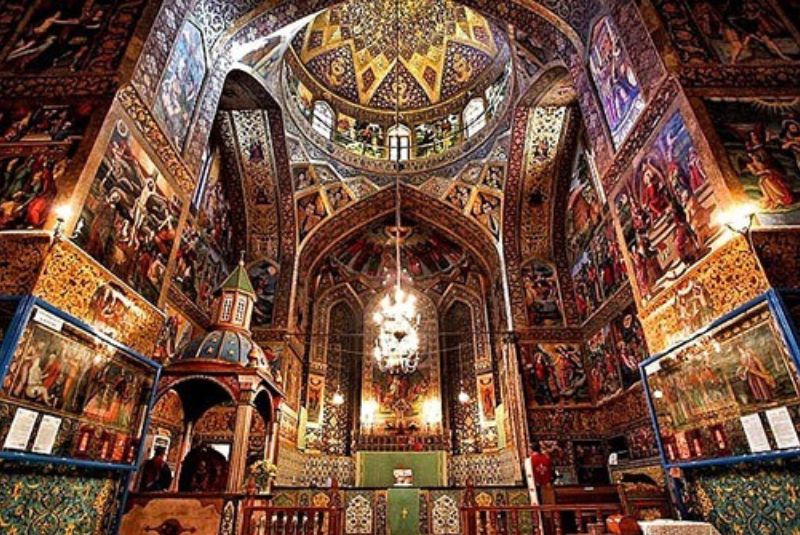 Isfahan Geographical Location and Climate
The Zayandeh River and residual mountain streams make up the plain where the city of Isfahan is situated. The city of Isfahan, which is 1570 meters above sea level, may be reached from the west by Khomeini Shahr, the east by Sajzi Plain, the north by Shahinshahr, and the south by Sepahan Shahr. As we mentioned, the fourteen areas that make up the Isfahan city area make up Iran's third biggest city.
Isfahan's climate is generally warm and dry, resulting in little precipitation and snowfall. Isfahan weather is warm and influenced by the desert in the east and north, although it is more relaxed in the south due to the presence of Soffeh Mountain.
Distance between Tehran and Isfahan
With a 220 square kilometer area, Isfahan is 435 kilometers from Iran's capital, Tehran. Isfahan city, which has a population of around 3 million, is the third most populated in Iran. This city was designated as the cultural capital of the Islamic world in 2007 due to the abundance of historical landmarks there. Many tourists from both inside and outside the nation visit each year.
Isfahan Top Highlights
Gather basic knowledge about the city of Isfahan's top highlights before arriving so that you may visit there with a more open mind and complete understanding.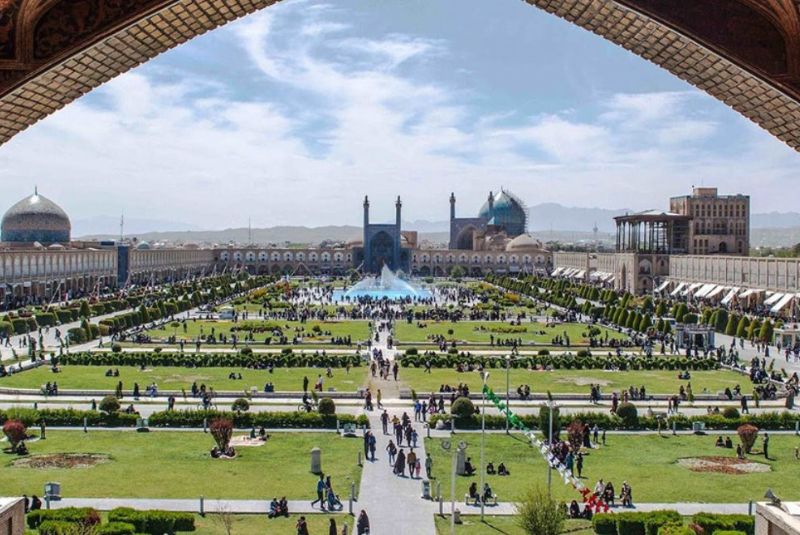 Isfahan Natural Attractions
Flower Garden
One of the city's most well-known attractions, the Isfahan Flower Garden, features a pleasant atmosphere for strolling and touring. At this garden, you may get to know a variety of flowers and plants while admiring its exquisitely landscaped grounds.
Bird Garden
More than 130 kinds of birds are preserved in the Isfahan Bird Garden, which is situated in Nazhvan Forest Park. The bird garden is divided into many areas with ponds, glass cages, rocks, and green and forested areas where you may both appreciate the park's greenery and learn about various bird species.
Soffeh Mountain
Often referred to as the roof of Isfahan, Soffeh Mountain is one of the most well-known promenades in the city. Several recreational, historical, and natural attractions may be found on Sefeh Mountain, including zip lines, suspension bridges, zoos, natural springs, Shahedj Castle, bowling alleys, cable cars, and bowling lanes. It may be used for belly walking, rock climbing, mountaineering, and walking.
Nazhvan Forest Park
The most well-known natural attraction in Isfahan is Nazhvan Forest Park, which has many attractions such as a bird garden, butterfly museum garden, trap sage, reptile garden, amusement park, oyster museum, Health Road, family bicycles, and strollers.
Isfahan Historical Attractions
Khaju Bridge
The Khaju Bridge is one of Isfahan's most well-known nightlife destinations and is considered the city's most beautiful bridge. During the Safavid era, this bridge was also one of the most stunning on the globe.
Naqsh-e Jahan
The most well-known tourist destination in Isfahan, Naqsh-e Jahan square, is a popular destination for travelers and is listed as a World Heritage Site by UNESCO. Visit specific sites like the Sheikh Lotfollah Mosque, Imam Mosque, Isfahan Bazaar, and Aali Qapo Palace on this plaza, or relax in the open area and take in the ambiance.
Monar Jonban
Known for its unsteady minarets, Monar Jonban is one of Isfahan's leading tourist destinations and draws a large number of visitors each year.
Chehel Sotoon Palace
The Safavid rulers utilized the Chehel Sotoon Palace and Garden, another UNESCO World Heritage Site, to manage domestic affairs and host visitors and diplomats from other nations. The castle is renowned for its exquisite artwork, including paintings, sketches, and mirrors.
Si-o-se-pol Bridge
The Si-o-se-pol Bridge is the most well-known and famous landmark in Isfahan. Like Khajoo Bridge, this span serves as one of the city's main thoroughfares and is regarded as one of its major nightlife destinations.
Vank Church
Known as the most magnificent church in the city in terms of historical paintings and designs, Vank Church is one of the most well-known and prominent churches in Isfahan. One of the highlights of this famous structure is the fantastic architecture of the Vank Church, a fusion of Iranian and Armenian design.
Hasht Behesht Palace
Hasht Behesht Palace, formerly regarded as the most magnificent palace in the world, is the sole Safavid-era pavilion and court still standing in the Chaharbagh area. This work's attractions are its varied and nested architecture as well as its outstanding and distinctive ornamentation.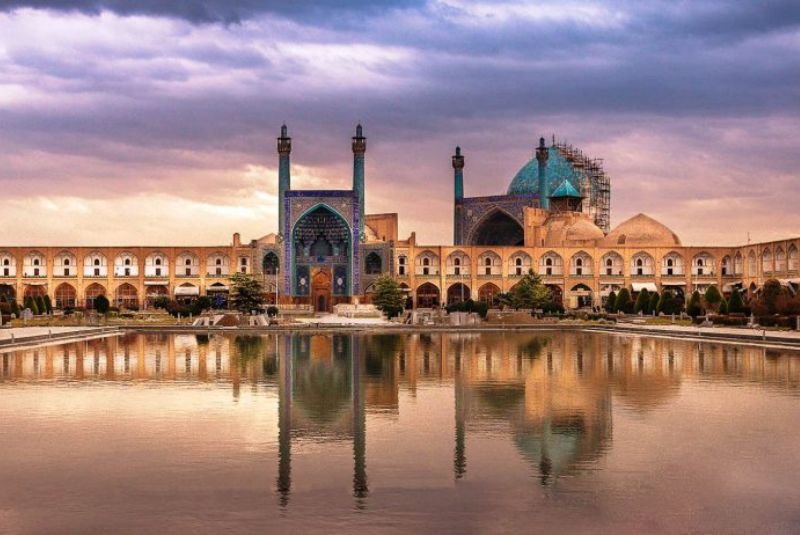 Isfahan Tours Price
It is essential to consider several factors when booking Isfahan tour packages so that we can plan the most appropriate trip for you. For example, one of the factors determining tour prices is whether the tour is scheduled on travel seasons. Several times the year, the Isfahan tour's price is more than usual. In general, the cost of tours in Isfahan rises as the demand for travel to this city increases. If you want to visit Isfahan when tour prices are at their lowest, you must plan your trip during the year when there is less demand for travel to the city; consequently, Isfahan tour prices are lower than they are on other days of the year.
If you intend to book an Isfahan tour, you can get more information about the types of Isfahan tour packages, the duration of the tour, and the services provided, as well as Isfahan tours price via incoming@eavar.com.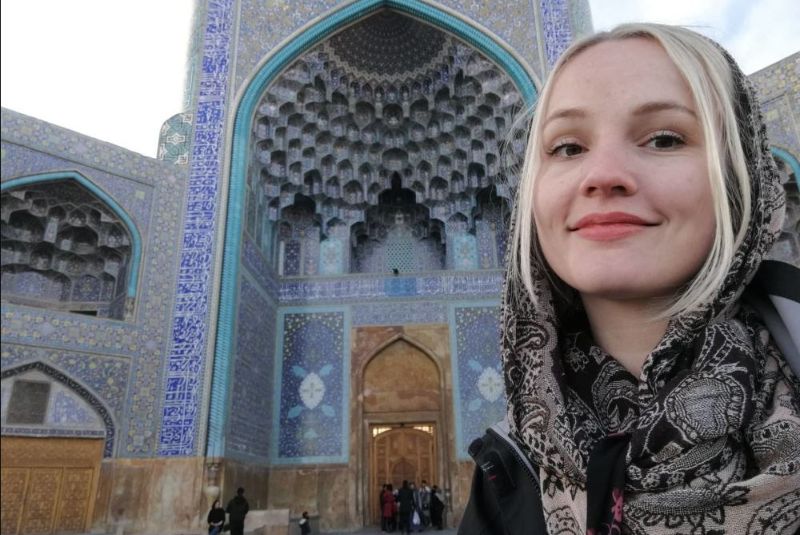 Is Isfahan Safe For Tourists?
Indeed, Isfahan is now a city with a moderate level of safety, and traveling there is relatively safe. The amount of crime has decreased recently. You will undoubtedly feel very secure when visiting Iran. The Iranian government and people are pretty welcoming to visitors.