Iran Cultural Tours
Eavar's Iran Cultural Tours are planned at the ideal moment to take in grand festivals, traditions, and customs. These tours frequently center on well-known regional festivals that bring visitors and locals to attend.
The first thing we seek while visiting a new country is its monuments and museums. Visits to cultural and historical sites are the best way to get to know the cultures of other ethnic groups. Due to the significance of monuments and museums worldwide, governments make every effort to keep them in excellent condition.
Iran is endowed with distinctive rituals, beliefs, attitudes, art forms, handicrafts, and other practices thanks to Iranian culture and civilization. Iran is a mysterious nation with deep roots in its customs, culture, and history. Iran gets more amusing the more you attempt to take in its core. This country, renowned for its rich heritage and history, has a certain charm that explains its sovereignty, customs, beauty, and other characteristics. Every city is unique in this regard, resulting in a cluster of variety that no other nation can offer.
The ancient Persian-inspired traditions are only one aspect of Iranian heritage. There is a mixture of Arab, Mughal, Chinese, and Western cultures. This variety cluster introduces you to various celebrations, sights, customs, structures, foods, and more.
The region combines various cultural traditions, from the Iranian Nomads to Yazd's famous Ashura ceremonial spectacle. Do you need help deciding when or where to take a different kind of vacation? Eavar helps you pick the ideal location and time to experience the finest local culture and customs. You can always count on enjoying a special event, an intriguing ceremony, and great hospitality in a country with many different religions and cultures.
You can contact us via incoming@eavar.com for more information about our cultural tour packages.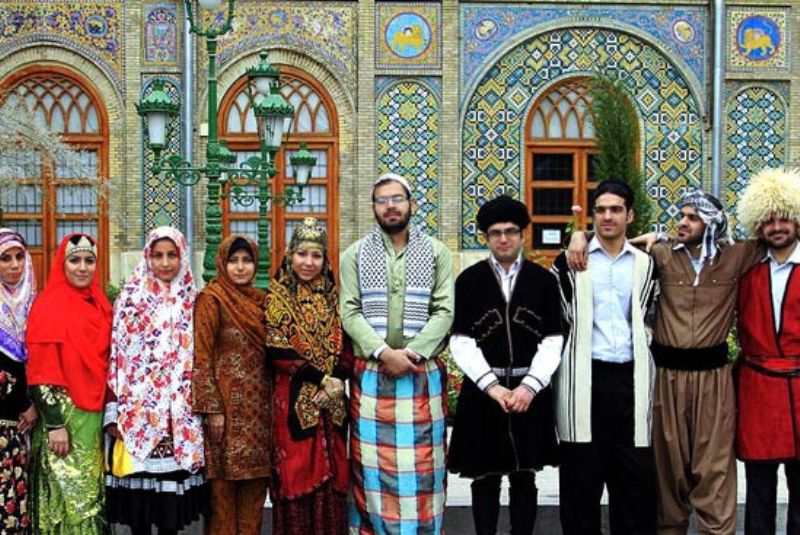 Iran's Cultural Highlights
If you have never been to Iran before, taking a cultural tour of the country is one of the most remarkable ways to quickly learn about the nation's rich historical and cultural traditions.
Choose whatever aspect of Persian culture you want to learn more about before going on a cultural trip to Iran. What was it that initially caught your attention about Iran and Iranian culture? The food, perhaps? Was it the customs and festivals that Iranians have managed to preserve for thousands of years?
Was it the nation's control over the area that grew over hundreds of years? Or did you fall head over heels for the souvenir? Was it the renowned Isfahan's Gaz that initially captivated you? Or was it Kerman's Baghlava or Yazd's Pashmak?
Are you a passionate art collector who is a die-hard admirer of Persian carpets and cannot get enough of them? What about the ceramic and clay dishes from Iran? How much do you value Kerman-made copperware that is famous around the world? How much do you enjoy eating out of copper bowls? If you love archeology, do you long to see some of Iran's ancient ruins that stretch back thousands of years?
Do you want to know more about Jiroft of Kerman, the site of the first discovered human archival records? Do you like to learn more about the Iranian folk music created in different provinces?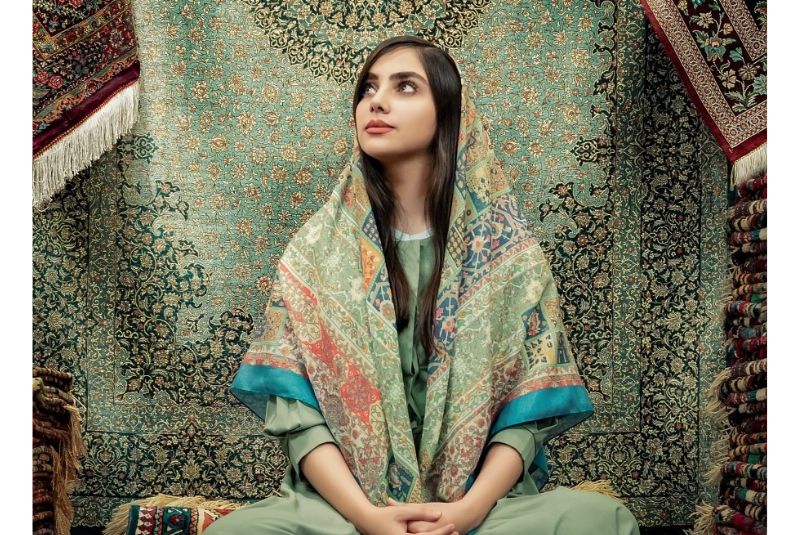 Your location on a cultural tour in Iran will vary depending on the period of Iranian history you choose to identify with and learn more about. Some of Iran's cultural highlights are as below; these sites offer the chance to discover more about the nation than what is shown in the news.
Persepolis in Shiraz
Naghsh-e Jahan (Map of the World) Square in Isfahan
Cyrus Tomb in Pasargadae in Shiraz
The Palace of Darius in Susa
Golestan Palace in Tehran
Hafez's (famous poet) tomb in Shiraz
Saadi (renowned poet) tomb in Shiraz
The Amir Chakhmagh Complex in Yazd
The Grand Ali Qapu Palace in Isfahan
The Old Family homes in Kashan
The Old Synagogues of Central Tehran
The Pink Mosque in Shiraz
The Garden of Paradise (Eram Garden) in Shiraz
Masouleh, the Rooftop Village on the Mountain in Gilan (Northern Iran)
The Tomb of Avicenna (the great scientist) in Hamedan
Khaju Bridge in Isfahan
Si-o-Se Pol (33 bridge) in Isfahan
The Chehel Sotoun Palace in Isfahan
The Palace of 8 Heavens "Hasht Behesht" in Isfahan
Vakil Bath in Shiraz
Fin Garden in Kashan
Tabiat "Nature" Bridge in Tehran
Vank Cathedral in Isfahan
Emamzadeh Hassan Village, Jangal district
The Palace of Tachara in Shiraz
Azadi Tower in Tehran
Dolat Abad Garden in Yazd
Ghare Kelisa in West Azerbaijan province
Ghare (cave) Alisadr in Hamedan
The Bam Citadel in Kerman
The Niavaran Palace in Tehran
The Palace of Ardashir in Shiraz
The Grand Bazaar of Tehran
The Emam Reza Shrine in Mashhad
Gonbad-e Qabus tower in Golestan
The Blue Mosque in Tabriz
Masjed-e Jame (Jame Mosque) in Isfahan
The Firuzabad Ensemble and old Sassanid Art (224 CE–651)
The Soltaniyeh Dome in Soltaniyeh
The Ancient Caravanserais of the desert in Khurasan-e Razavi, Isfahan and Yazd Provinces
The Collection of Historical Bridges in Lorestan Province
The Taq-e Bostan "Arch of the Garden" rock reliefs in Kermanshah
Anahita (The Goddess of Water) Temple in Kermanshah
The Ancient Soleymanieh Spring in Kashan
The Chogha Zanbil in Khuzestan
The Historic Centre of Yazd
The Historic Bazaar of Tabriz
The Takht-e Soleyman (Fort of Solomon) fortification, West Azerbaijan province
The Ancient Rocky Village of Meymand in Kerman
The Behistun Inscription Cliff in Kermanshah
The Burnt City "Shahre Sukhteh" in Sistan and Baluchistan province
The Shushtar Historical Hydraulic System in the Island City of Shushtar
The village of Dizin, Alborz Mountain range, Iran
The Castle of Alamut (The "Eagle's Nest"), Qazvin
The Ancient Borujerdi House in Kashan
Naghsh-e Rostam and Naghsh-e Rajab Necropolises in Fars Province
The Qavam House and Naranjestan Garden in Shiraz
Nasir Al-Mulk Mosque in Shiraz
Shah Cheragh in Shiraz
Sheikh Lotfollah Mosque in Isfahan
Sultan Amir Ahmad Bathhouse in Kashan
Tomb of Daniel in Susa
Imam Mosque in Isfahan
Niavaran Palace in Tehran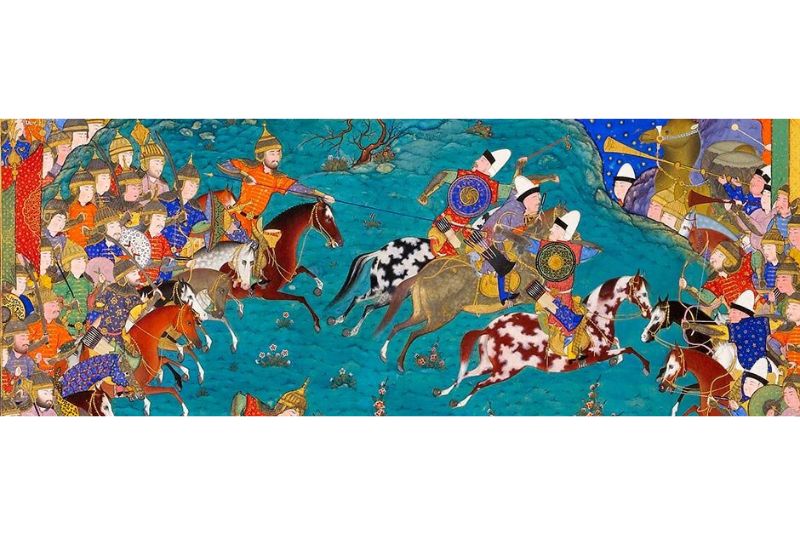 While traveling and seeing Iran's beautiful features, you may easily sense and learn about the splendor of Persian culture, which has shown itself in literature, architecture, religious traditions, and many other areas.
Iran tours are a well-planned exploration of the rich Persian culture, Iranian cuisine, history, fantastic architecture, and valuable traditions and customs.
---
Prepare to travel to Iran and experience Iranian culture by packing your baggage.
You can contact us via incoming@eavar.com to book the best Iran Cultural Tour packages.