Travel to Iran doesn't complete without visit Shiraz. Shiraz is one of the historical and big cities of Iran (sixth-most-populous city) with 1,712,745 populations, which is the center of Fars province, in the south-central part of Iran.
Shiraz is considered one of the most attractive cities in terms of tourism which contains the ton of highlights and UNESCO heritage sites. It is also known as Iran's cultural capital because of well-known poets and philosophers who were originated from this beautiful city.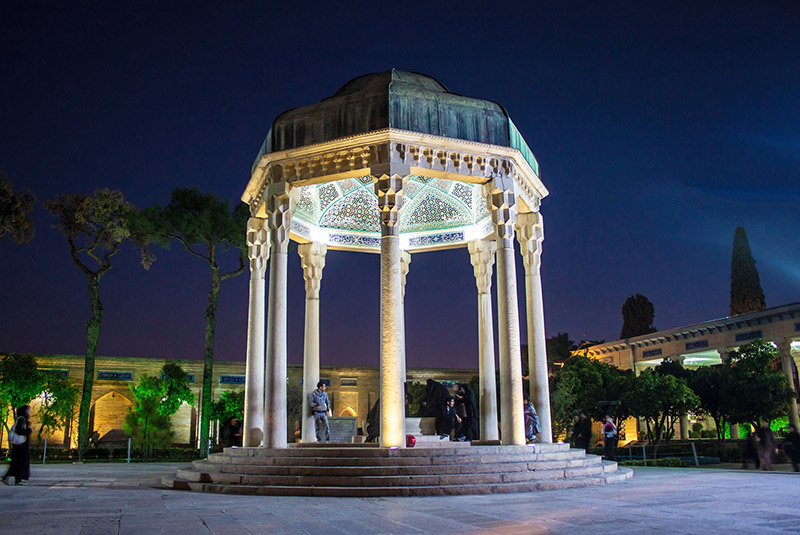 Shiraz city is located in the mountainous range of Zagros chain, surrounded by Derak mount in west and Bamoo and Baba koohi mounts in the north. Its geographical position makes this city's climate so moderate. After Tabriz and Tehran, Shiraz was the third city in Iran with the first municipalities.
Shiraz history is more than 4,000 years, and its name was mentioned in cuneiform inscriptions in 2000 BC. Those written tablets in the old Ilam refer to a city called Tirizis. You can divide the history of this beautiful city to 4 parts, pre Islamic era, in the time of the Achaemenian, when Shiraz was on the way from very important cities, Susa and Persepolis and Pasargadae. Now you see the remains of Persepolis and Pasargadae as two most highlighted UNESCO sites in Iran, near the city. After Arab Invaders, in 693, we have the Islamic era, when Shiraz grew and become more important under the Arabs and several local dynasties. The year between 945 to 1055, Shiraz was the Buwayhid empire capital and they built lots of mosques, palaces, a library and an extended city wall. In the Islamic era again in Zand dynasty, when Karim Khan Zand, came to this city he made it his capital in 1762. By employing more than 12,000 workers, he reconstructed the Shiraz city and built a royal district with a fortress, many administrative buildings, a mosque and one of the beautifully covered bazaars in Iran which is still remained and is one of the touristic bazaars in Iran. In Pahlavi dynasty period again it became the center of attention and the site of Persepolis was re-discovered and the tomb of famous poets such as Hafiz and Sa'di was constructed. In the modern era and after the Iranian Revolution, Shiraz was re-established as the capital of Iranian Culture and art and is known as the capital of Persian literature and poem.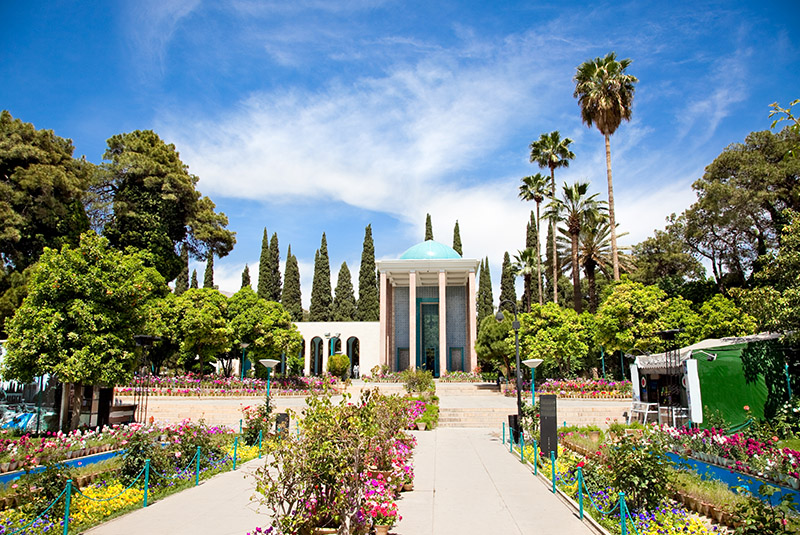 There are lots of natural and cultural tourist attractions in and around Shiraz that worth the visit, Eram Garden one of the most beautiful Persian and Iranian gardens, Nasir ol Molk Mosque, Tomb of Saadi and Hafiz, Vakil Bazaar, Vakil Bath, Shapouri House, Afif-Abad Garden (Arms Museum), Arg of Karim Khan, and finally just within some short drives, you can visit the glory and majesty of ancient Persian in the ruins of Persepolis, Bishapur, Pasargadae, and Firouzabad. Margoon Waterfall and Shapur cave are two of natural attraction of this wonderland. If you are interested in winter sports one of Iran ski resorts named Pooladkaf Ski Resort is near to Shiraz as well.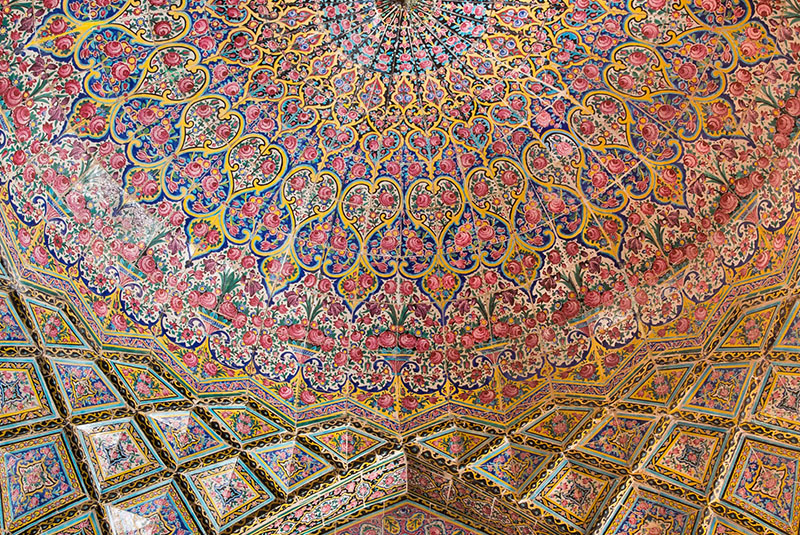 You can buy lots of beautiful Iranian crafts and souvenirs from Shiraz such as silverware; carpet-weaving, sort of rugs called "Gilim" (Shiraz Kilim) and "Jajim".
Shiraz has lots of special cuisines. Don't forget to eat "Paloode" (Iranian cold sweet dessert) and "Kalam Polo" (Rice mixed with Cabbage and meat).