Iran Travel Tips
09 Oct 2022
BY

Arash Morshed
Is Iran a Beautiful Country?
Each and every person in the world should travel to Iran.
It could be the most significant life-changing travel encounter you've ever had. You'll be surprised to discover just how different Iran is from what individuals who have never been there are saying about it and how the media depict Iran.
Iran is a place where you may encounter the world's kindest people, the calmest environment, spectacular nature, and incredible architecture, among other things.
Thanks to the infrastructure and the welcoming nature of the Iranian people, traveling around Iran is quite simple.
In this blog post, we'll expose you to Iran as it really is. Iran is a charming country, and there are several gorgeous places in Iran.
Why Iran Is a Beautiful Country?
Is Iran a beautiful country? Iran travel is a transformative experience. Traveling to Iran has a profoundly transformative effect on the mind. It challenges and prompts us to reconsider our assumptions and biases about other nations.
In stark contrast to what the media would have us believe about Iran, you will discover a safe and tranquil holiday destination once you are there.
You'll feel at home in Iran. You'll experience an outpouring of kindness and warmth from Iranians.
Persians have a strong sense of hospitality. They warmly welcome every one of their guests, treat them with the utmost respect and unending generosity, and look after them like priceless diamonds. The people of Iran are stunning. This is what Iran offers visitors:
1. Beauty Of Iranian Culture And History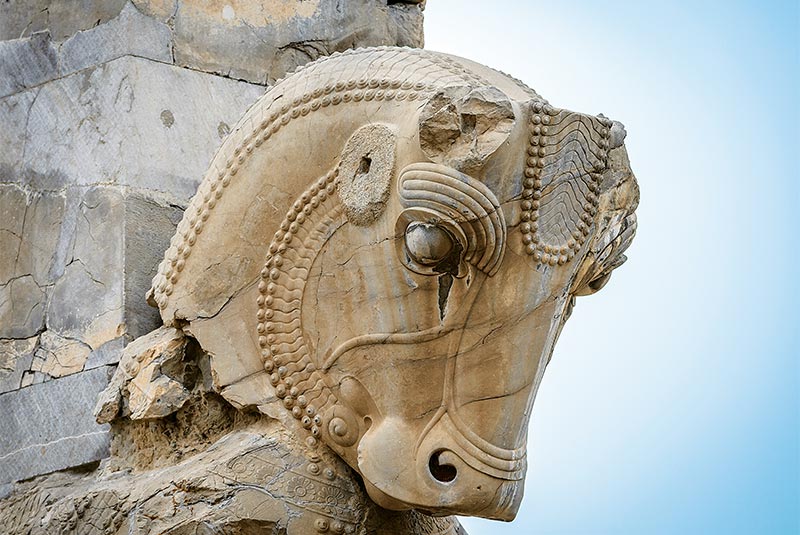 There is always a monument to enthrall you in Iran, no matter where you are. They all whisper to you about their magnificence that time, misfortune, or ill will cannot remove, from the bare ruins of Persepolis to the remains of the shaken city of Bam.
Whatever your faith, you may feel yourself in the presence of the holy spirit of the one when you enter a Persian mosque, as seen by the mosques that show how Persian workmanship can bring out the calming divinity of faith in colors and designs.
You will be astounded to see how Iranians managed to produce the soothing chill of a desert oasis by walking through the Persian Gardens in the middle of aridity.
I could keep going on and on about the marvels of this 7,000-year-old civilization, but one day you will understand why words cannot do Iran justice.
| Also might be interesting: Persian Art & Everything About It!
2. Iran's Gorgeous Natural Landscapes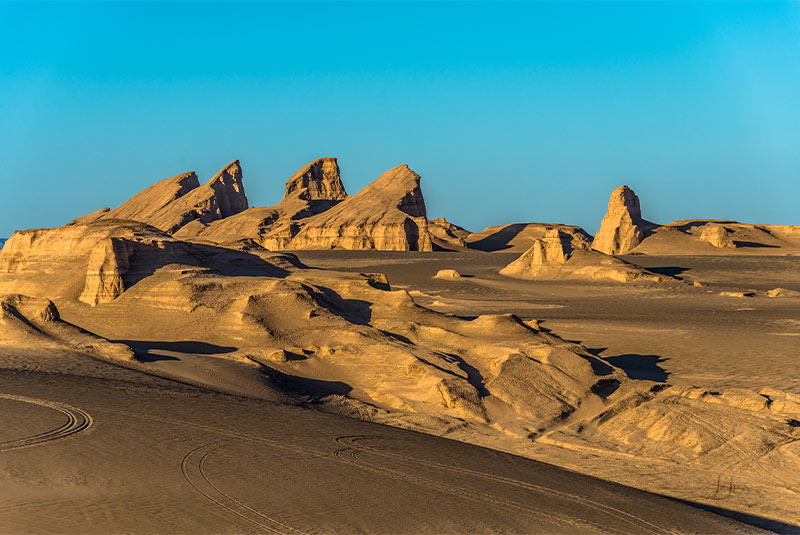 Traveling across Iran, you may witness stunning snow-capped mountains, lush, deep forests, dry deserts with captivating dunes and salt lakes, beaches to the most transparent blue oceans, not to mention the most intact islands, all within the space of a week. Rarely does another country have such a diverse range of climates.
The greenest woods atop mountains with a view of the Caspian Sea may be found in Iran's north. Landscapes that are highly worn and semi-dry are seen when you cross the Alborz Mountain Range.
You are now in the center of the enthrallingly enormous deserts of the Dasht-e Kavir and Lut if you head south, east, or west.
If you travel farther south, you will reach the captivating southern Persian Gulf coasts, where the way of life is entirely different from what you have seen up to this point.
Once you have crossed the ocean, you will be on Iran's distinctive islands, which have the cleanest coastlines and mystifying geological formations that are only seen in a few places on earth.
But there's more. Whether you're in the dry environment of central Iran or the affluent climate of western and northwestern Iran, you'll always encounter mountains and peaks begging to be conquered.
You might be charmed by the scenery of Iran in abundance! Iran Is Beautiful, Right?
3. Iran's Culture Of Hospitality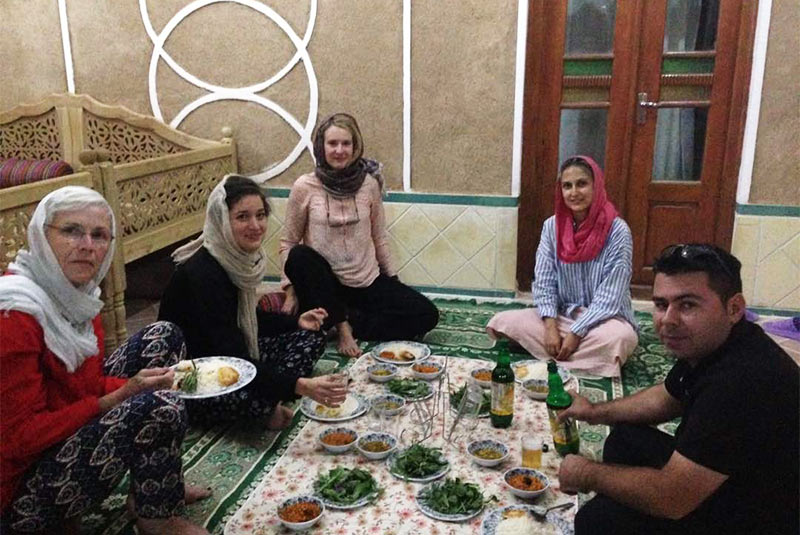 You might not have access to the most incredible social benefits and services in Iran as opposed to, for example, European nations.
The internet speed is acceptable, but sometimes you are stuck in traffic, and you might not be able to mention more than a few foreign auto brands or even chain restaurants. Tourists might have no idea about locals' worries while they go about their daily lives.
However, you get to interact with some of the most hospitable people you've ever met. The least a visitor should expect in Iran is a warm welcome and a "hello". The individuals may even invite you to a conversation over tea and ask you questions to get to know you better.
Whether you are among the city dwellers, the villages, or the Iran nomads, people in Iran want you to have the most fantastic time possible while you are there!
Iran is where you may experience the most genuine rural and nomadic lifestyles of the twenty-first century, and the people there are the purest representations of Iranians.
4. Iranian Delights In Cuisine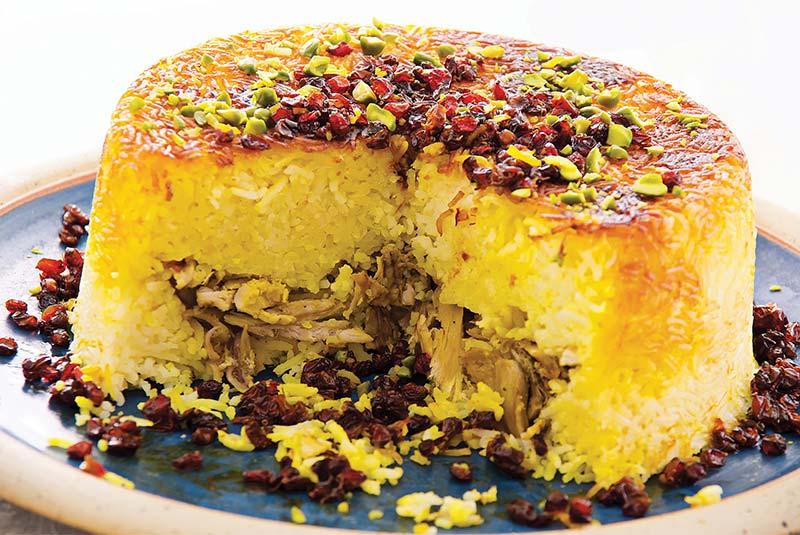 Iran cannot provide you with restaurant chains like McDonald's or Starbucks, as we previously stated. However, you will be served delicious and unfamiliar to you Iranian food and drink.
Iranian cuisine is characterized by significant portions of meals that are often composed of steaming rice, stews, and kebabs and are flavorful with unique spices, including saffron and nuts. Traditional drinks can rehydrate your spirit. However, be aware that alcohol is prohibited, something you won't likely notice when eating an Iranian dinner.
5. Iranian Artisans' Work Is Beautiful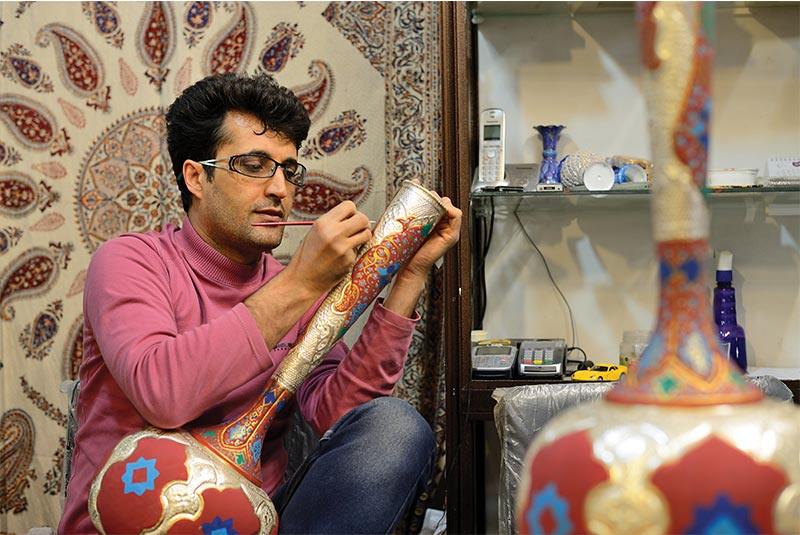 Iran is well known around the world for its beautiful crafts. One piece of art that has always captivated ardent art admirers is the Persian rug. But Persian skills go beyond just aesthetic appeal. You can get a taste of the magnificence if you observe a Persian rug being so deftly made on a loom.
While strolling around the historic bazaars of Isfahan and Tabriz, you may marvel at Iranian artists creating works of beauty from bare metal, soil, and wood.
Which City Is the Most Beautiful In Iran For Travelling?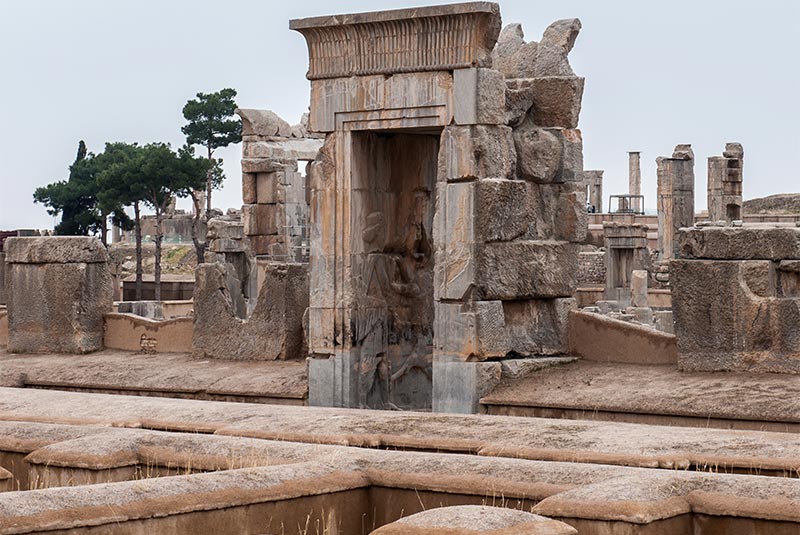 Iran is home to several beautiful cities. Here, there is a big list of the most stunning cities. We might mention the cities of the Kurdistan province, Kermanshah, or Dorud in the west of the country. One of Iran's most well-known cities, Palangan, is exquisitely constructed.
Below cities are regarded as the most attractive by people;
Isfahan, Shiraz, Kashan, Yazd, Pasargadae, Perspolis, Tehran, Ahvaz, Qeshm, and Kish Islands.
The Best City In Iran To Live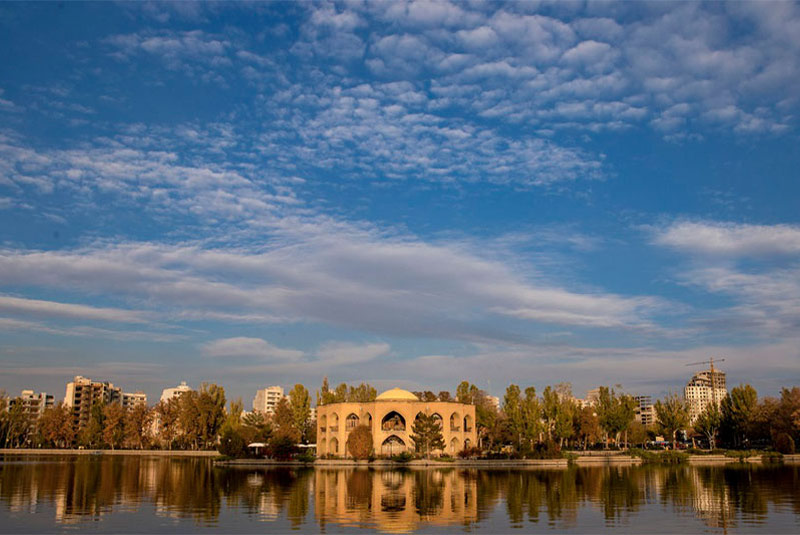 In consideration of a variety of variables, the United Nations has recognized Tabriz as the top city. With mosques, squares, parks, a clean environment, vibrant marketplaces, and delicious local cuisine, it holds the top spot as Iran's most picturesque city, both for residing in and visiting. While the majority of visitors from Europe also like the city for its climate. Iran has five stunning cities for habitation after Tabriz: Tehran, Isfahan, Shiraz, Mashhad, and Urmia. According to reports, these Iranian cities have a higher level of life than other cities.
The Most Beautiful Cities In Tourist's Opinion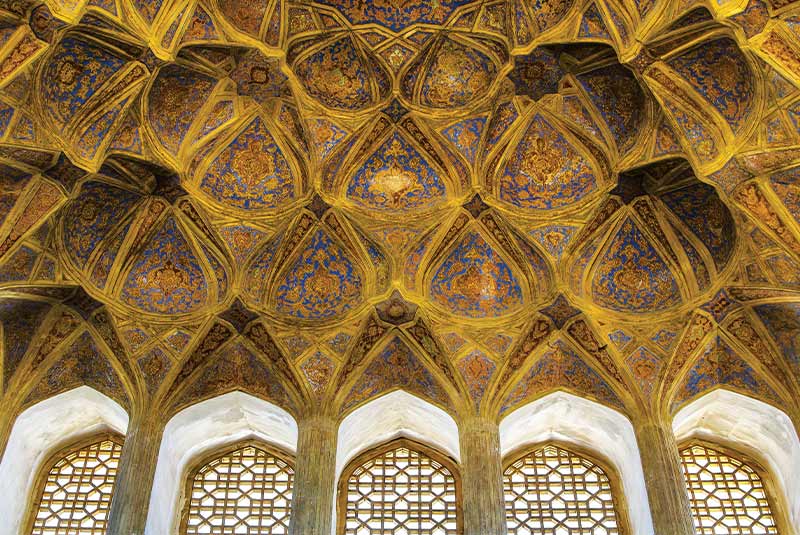 Shiraz has been ranked as the most attractive city in Iran by international visitors, according to reviews posted on websites like Tripadvisor. According to all Iranians, Shiraz is undoubtedly one of Iran's most beautiful cities. However, visiting other websites will discover new names at the top of the list of attractive Iranian cities. The CNN news website has included the most beautiful places in Iran. Ali-Qapu in Isfahan is given the top place on this list.
The most magnificent cities in Iran are then presented in order. The best places to visit in Iran, located in each of its most stunning cities, are also mentioned.
Best Places To Visit In Iran
Here is a list of Persia tourist spots and the most famous places in Iran:
Persepolis – Marvdasht


Perspolis is one the most historical places in Iran. The remains of the Takht-e-Jamshid palace are prominently located at the summit of the rocky mountain of Rahmat in the plain of Marvdasht. These palaces were built beginning in the reign of Darius I (521 BC) and took more than 150 years to build. UNESCO has designated Takht-e-Jamshid as a World Heritage Site. One hundred ten relatively wide and short stairs make up the two-ramp staircase that forms the complex's entryway. The main entrance, also known as "The Great Gate," is located at the top of the stairways and is identified by two sculptures of a bull with a human head and wings. Both the southbound and eastbound exits are accessible. The Apadana Palace is connected through the south gate.


Pasargadae – Marvdash
The Cyrus shrine lies 600 meters to the northeast of this castle. This palace has a 2,620 square meter space, a great hall in the center with eight columns, four terraces pointing in different directions, and two chambers in the corners. The Pasargadae complex, which consists of a sizable hall with eight columns, sits to the east of the palace. This hallway has doors on the north, east, and west sides. An imprint of a winged human with two wings pointed upward and two wings pointed downward can be seen in the northern entryway. In contrast, the hands are extended upward in a sign of prayer. This building, which is 3,427 square meters in size, lies 15 kilometers northwest of the palace.
Koorush Kabir (Cyrus) Shrine – Shiraz
This six-story structure supports the rectangular monument, which is located on Shiraz-Esfahan Road and in the Morqab Plains. Two graves, one belonging to Koorush and the other to his wife Kassandan, the mother of Kamboujieh, are located on the top level, which is 3 meters high. A 35 cm wide by 1-meter long passageway connects these two tombs.
Vakil Bath – Shiraz
It can be found next to the Vakil Mosque. It has lost its original form due to changes in public bath circumstances. A remnant from the Zand era is the Vakil Bath.
Si-O-Seh Pol – Isfahan
The longest bridge over the Zayanderud River and one of Iran's most outstanding architectural achievements are the Si-o-Se Pol Bridge. Safavid Shah Abbas constructed the Si-o-Se Pol, also known as the Allhverdi Khan Bridge, over the Zayanderud River in Isfahan. The Safavid-era Isfahan Armenians had their Aab-Pashan festival and Khajshooyan (Epiphany) ritual atop the bridge. The vast majority of visitors and travelers have described this bridge. Si-o-Se Pol Bridge construction began in 1008 AH, the 12th year of Shah-Abbas 1's rule. Shah Abbas I's warrior Allahverdi Khan was tasked with finishing the building in 1011 AH. On January 6, 1932, this monument was given the registration number 110 and added to Iran's National Heritage list.
Vank Cathedral – Isfahan
One of the famous cathedrals of Armenians in Isfahan is Vank, which was constructed during the reign of the Second Shah Abbas. The dome of Vank Cathedral was similarly built to Iranian mosques' domes during the Safavid era, unlike the cone-shaped domes of older Armenian churches. Regarding gilding, this cathedral stands out among Armenian cathedrals. Many famous people have visited Vank, including the following: the Prince of Sudan (1933 AD), the Prince of Japan (1933 AD), Misaka (1933 AD), the Vice President of Germany (1957 AD), the Queen and Daughter of Denmark (1963 AD), the President of India (1963 AD), the Prince of Denmark (1963 AD), the King and Queen of Belgium (1964 AD), the Prince of Spain (1966 AD), Kofi Annan, the former Secretary-General of the United Nations (1999 AD), etc.
Eram Garden – Shiraz
A stunning ancient garden called Eram Garden can be found northwest of Shiraz. It is a unique historic garden that was added to the World Heritage List at the 35th session of the UNESCO World Heritage Committee in 2011. There are beautiful floral gardens and artistic-historical monuments in the garden. A tall cypress on this street can be seen from a great distance among the other cypress trees. Because of its distinctive characteristics, this tree is known as "Sarv-e Naz" (Elegant Cypress). This cypress is said to be 1,000 years old, according to historians. The mansion in the garden dates back to the Qajar era, and some of the most intriguing tilework from that time period—which cannot be found in other monuments—can be seen on the front of the central porch and all around it.
Hafez Tomb – Shiraz
Hafez, also known as Khajeh Shams al-Din Mohammad Shirazi, was a prominent figure in Persian literature and poetry. He was born in Shiraz in the year 726 Hijri. In the teachers' lectures of the period, he gained knowledge of science and technology and achieved good marks in the literature of the day. He thought theologically and memorized the Quran using fourteen different narrations. The famous German philosopher, poet, orator "Goethe" created his Eastern Court in his honor and with his beliefs as inspiration. Session poems, several odes, and Masnavis, sonnets, and rubaiyat are among his poetic works. He died at Shiraz in the year 192 Hijri. For experts and fans of Persian literature and poetry, his mausoleum in Shiraz is a sacred site.
Vakil Mosque – Shiraz
A magnificent mosque, known as the Soltani Mosque or Vakil Mosque, was built in Shiraz towards the end of the swordmakers' order on the western side of Vakil Bazaar. One of the Zand periods magnificent and challenging structures; this one is significant in terms of both art and architecture. Karim Khan Zand gave the order to construct the mosque. The mosque's two-perched floor design features two bedchambers on the southern and eastern sides. This group supports and safeguards this historical site, which was added to the list of Iran's national monuments on the 18th of Tir 1311 under registration number 182.
Dowlat Abad Garden – Yazd
One of the ancient gardens in Yazd, Iran's Dolat Abad Garden, is home to one of the tallest brick wind turbines in the world, at 33 meters and 80 cm tall. One of the most beautiful garden designs among Iranian gardens is the one in the garden. Dolat Abad is just as significant as Kerman's Shazadeh Garden and Kashan's Fin Garden. One of the Iranian gardens listed as UNESCO World Heritage is Yazd's Dolat Abad Garden. The garden attracts many New Year's vacation visitors who are fascinated by architecture and nature.
Borujerdiha House-Kashan
The building, as mentioned earlier, was built in Kashan during the years 1292-1310 AH by "Haj Seyed Jaffar Natanzi," a businessman who also had operations in Borujerd and Kashan. He built this residence to avoid paying religious taxes. The building's foyer, which is octagonal and where pageboys enter and exit, is decorated with several multilateral crescents and ceiling skylights. The building's northern face may then be reached through a lengthy passageway. A five-door compartment with elaborate plaster work is located next to the entryway. This leads into a sizable porch without a roof, which captures the sun's warmth and transfers it to the two modest, symmetrical chambers on each side.
Ali Qapu Palace – Isfahan
One of the most significant architectural marvels from the early 11th century AH, with a stellar international reputation, is a mansion that is located to the west of Naghsh-e Jahan Square and directly across from Sheikh Lotf Allah Mosque. Based on the findings, it is concluded that Ali Qapu Palace serves as the main entry and gate for all the palaces built in Naghsh-e Jahan Square during the Safavid era. After the capital was moved from Qazvin to Isfahan in the early 11th century AH (between 1225 and 1231 AD), Shah Abbas the First ordered the construction of this palace, which is a unique example of the Safavid palace design.
Arg Of Karim Khan – Shiraz
Karim Khan, the creator of the Zandieh dynasty, ordered the establishment of the Arg of Karim Khan, also known as the prison of Karim Khan, in Shiraz in 1969. Each year, a large number of tourists are drawn to this structure since it is one of the most remarkable architectural remnants from the Zandieh era. Shiraz's heart is where you can find the Arg of Karim Khan. When Karim Khan-e Zand decided to make Shiraz the capital of Iran and made this structure his home, it gained notoriety with the moniker "Arg of Karim Khan." The Arg's four extremely tall outside walls are 12 meters in height and are joined at a 90-degree angle by circular brick towers that are 14 meters in height.
Azadi Tower – Tehran
Sassanian, Achaemenid, and modernist architectural styles are combined in this renowned tower, which was built in 1971 to celebrate 2500 years of Persian monarchy. The ivory-colored, Y-shaped edifice, which literally means "Freedom Tower," is located in a park in west Tehran and has a well-designed subterranean museum. Even though it isn't as tall as the Milad Tower, the top level offers stunning city views.
Niavaran Palace–Tehran
The Niavaran cultural-historical complex is a prominent natural-historical attraction and is situated in a sizable garden with an area of 11 hectares in the north of Tehran. This complex has monuments from the Qajar and Safavid eras. The Sahebqaranie Palace, Niavaran Palace, and Ahmad Shahi Pavilion are just a few old royal structures in this landscape. Every tourist and visitor is drawn to Iran because of its beautiful artwork created by Iranian artisans, priceless gifts from other nations, and historically significant buildings. This cultural-artistic combination is one of the most outstanding achievements in Iranian and global art history.
Most Beautiful Natural Places In Iran
When we talk of nature, we think of Iran's northern cities. Ramsar is the most beautiful city by nature. However, as the writer of this blog, I believe Rasht to be the most picturesque city in Iran's north due to its abundance of wetlands, waterways, and stunning architecture.
Best Places To Visit In North Iran
Among those in Iran that are most often visited are the provinces of Gilan and Mazandaran. Seeing these two northern provinces is feasible whenever the chance arises because of their sterile environment and numerous breathtaking locations.
In order for you to see new locations on your next vacation, we aim to introduce you to the parts of these two provinces that may be the least familiar to you.
The Olasbelangah Mountains of Masal
The elevation of this picturesque country house is 1489 meters above sea level. There are several meadows in the region, and most of the homes are built of wood. Masal residents who reside there for recreation during the winter months are the locals.
Iran, Gilan, Masal, Shanderman
A verdant green plain encircled on all sides by lush mountains. From the plain of Elenzeh to the waterfall of the valley, where the trek is a little steep to reach, wild pears, walnuts, and wild plums may be observed in this region.
The Pasand Misty Forest
If you have chosen the Pasand forest for sightseeing and recreation, continue the journey to the east of Mazandaran province until you reach Behshahr city. The beautiful village of Pasand and the lovely area of Pasand Rose are only three kilometers to the east, on the right side of the road, next to the Pasand river, with a sign It shows off big.
Alimalat (Elimalat) lake
On Chamestan Road, 8 kilometers from Nour, is one of the provinces of Mazandaran's most picturesque locations.
Avishai Cave
The same-named region, 40 kilometers to the west of Shanderman Masal, is where this cave is situated. The most significant cave in the province of Gilan, which is more than two thousand meters deep, is a beautiful calcareous cave with calcareous pillars.
The age of the Avishai cave exceeds 75 million years. It's incredible that you must travel through springs and trees to get to this cave. Meanwhile, the cave's inclusion of distinctive waterfalls and cressets creates a two-fold draw.
Is Iran Friendly To Tourists?
Is Iran safe? Iran is safe, accessible, and very simple for a solitary female tourist to traverse despite the variations and restrictions compared to European and American countries. While organized tours still account for most visitors to Iran, many people frequently travel alone.
Persian people are the kindest people that you can find in the world. One of the tenets of Iranian culture is "honoring the guest," and Iranians consider foreigners their closest guests. Iranian generosity never fails to wow foreign tourists.
10 Things Tourists Should Not Do In Iran
Do not talk about politics.
Do not kiss your partner in public.
Never ever say "Arabian Gulf" or even "The Gulf"; it is "Persian Gulf".
You should not throw toilet paper in the toilet.
Take off your shoes when you are entering a house.
Don't photograph government buildings.
Do not bring or drink alcohol in public.
Do not photograph people.
Avoid traveling in an unmarked cab.
Do not blow your nose in front of others.
Bottom Line
Iran is beautiful in several ways. However, this is the opinion of travelers who have discussed their journey.
Iran may not provide you with the most incredible hospitality service as you may expect from Europe, but it will leave you with an imprint of its beauty and history that will last a lifetime.