Iran Travel Tips
27 Aug 2019
BY

The Authors Group
Driving and Car Rental in Iran | Complete Guide
If you are planning to travel to Iran and wondering what the conditions to bring your own car to the country is, what is the condition to get Iran driving license, what are driving rules in Iran, or how to rent a car in Iran and so on, in this article we are trying to answer all these questions.
While we have tried to cover all the facts and conditions about driving in Iran, you may find some questions that are not answered here, please feel free to contact our experts by phone or email at your convenience to find the latest update on your questions.
Carnet de Passage for traveling to Iran with your own car
Self-driving travelers who travel by their own vehicles including cars and motorcycles must have heard the name of carnet de Passage by which they are permitted to import their cars to many countries.
The Carnet de Passages en Douane (CPD) is a customs document that identifies a driver's motor vehicle. It is required in order to take a vehicle into a significant but diminishing number of countries around the world.
The Carnet allows travelers to temporarily import their vehicles without having to leave a cash deposit at the border. It is, in essence, an international guarantee for payment of customs duties and taxes to a government should the vehicle or item not be re-exported from that country.
Persons who temporarily import their vehicles or items into countries where the Carnet is required must agree to obey the laws and regulations of that country and particularly the conditions of temporary importation.
The Carnet contains relevant information about the items or vehicle – make model, color, engine capacity, seating capacity, registration number, owner and value.
It's an international agreement, organized by the Alliance International de Tourism (AIT) in Switzerland, and administered through agents worldwide.
These agents are usually national automobile associations or touring clubs such as: the RAC in the UK (Which is stopped issuing Carnet's), ADAC in Germany, ANWB in the Netherlands, RACB in Belgium, ÖAMTC in Austria, TCS in Switzerland, and the AAA in Australia.
Theoretically, you could arrange your Carnet with any authorized agent but, in practice, they won't issue Carnets for foreign owners or foreign vehicles e.g. the ADAC, They all have different rules.
| Suggestion: Iran Essential Travel Tips
How Much is the Deposit for Carnet de Passages?
In order to obtain a Carnet, the owner requires to provide security based on the age and market value of the vehicle. Import taxes are very high in some countries.
The AIT classifies countries into bands from 1 to 8 according to their tax regime. To calculate your Carnet deposit, simply multiply the price of your bike by the band number of the countries you wish to cross.
For example, Iran is in band 5, so requires a deposit of 5 times the value of your vehicle.
What Types of Vehicles are Banned from Entering Iran?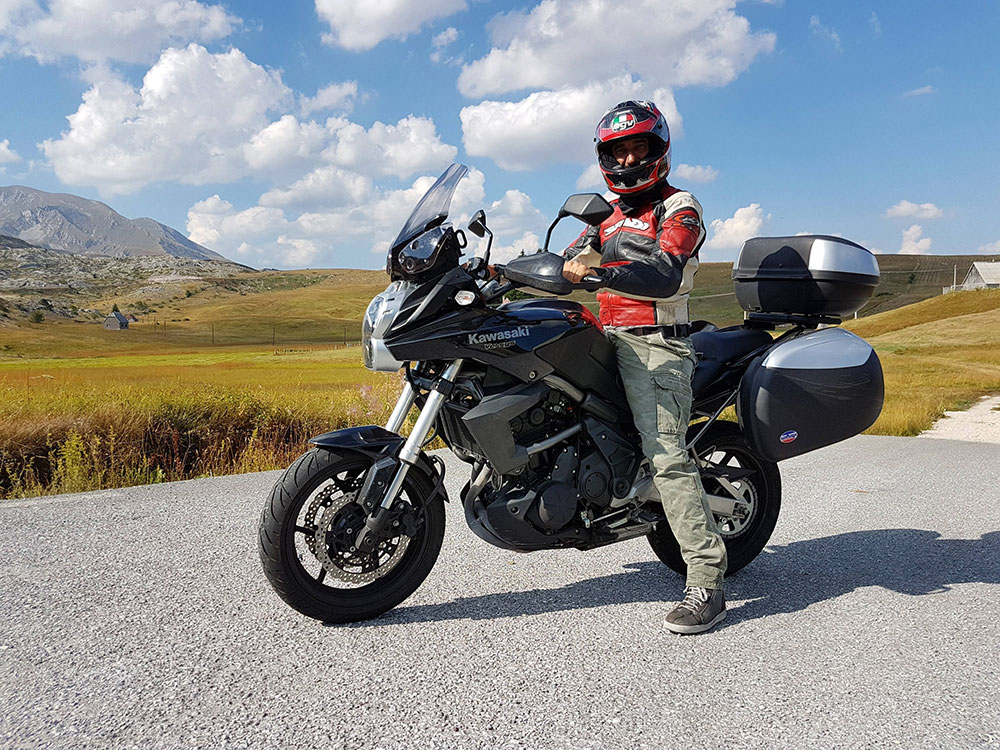 Since August 2018, motorcycles above 250cc, any motorcycle with American brands regardless of their engine size, cars above 2,500cc, any American brands cars regardless of their engine size, cars with golden folio on it, and cars with a price of more than 40,000 Dollars were banned from entering Iran.

However, according to the Cultural Heritage, Handicrafts and Tourism Organization of Iran, motorcycles with an engine size of above 250cc, now have the permission to enter the country.
This decision was made due to the fact that there are many tourists who would like to travel through the ancient Silk Road.
Read more: Is it safe to visit Iran
Iran Carnet de Passages Issuing Authority Information
Touring & Automobile Club of the Islamic Republic of Iran
Address: No. 231, Corner of Ghanei St., Khosh St. Azadi Ave., Tehran, I.R. of Iran
Phone: +98 21 66 90 05 81-4 | Fax: (98 21) 66 90 05 85
Website: https://en.taci.ir/
Email: fia@tac.org.ir
How to Get an International Driving Permit in Iran?
Many tourists have the question, of whether they can drive with their own national driving license or not. If they can drive in Iran with a UK driving license? The answer is no.
If you have the same type of question and planning to drive in Iran with your own car or a rented one, you should get an International Driving Permit to have permission of driving in the country.
An International Driving Permit is a translation of your national driving license. The IDP allows motorists to drive vehicles in different countries than their own. You must always have your IDP along with your national license at all times.
In Iran, you need to contact the Touring & Automobile Club of the Islamic Republic of Iran to ask for an international driving permit.
However, since the process takes time in Iran, it is suggested to take it in your own country before traveling to Iran.
Read more: Best Time to Visit Iran: A Season-by-Season Guide
How to rent a car in Iran?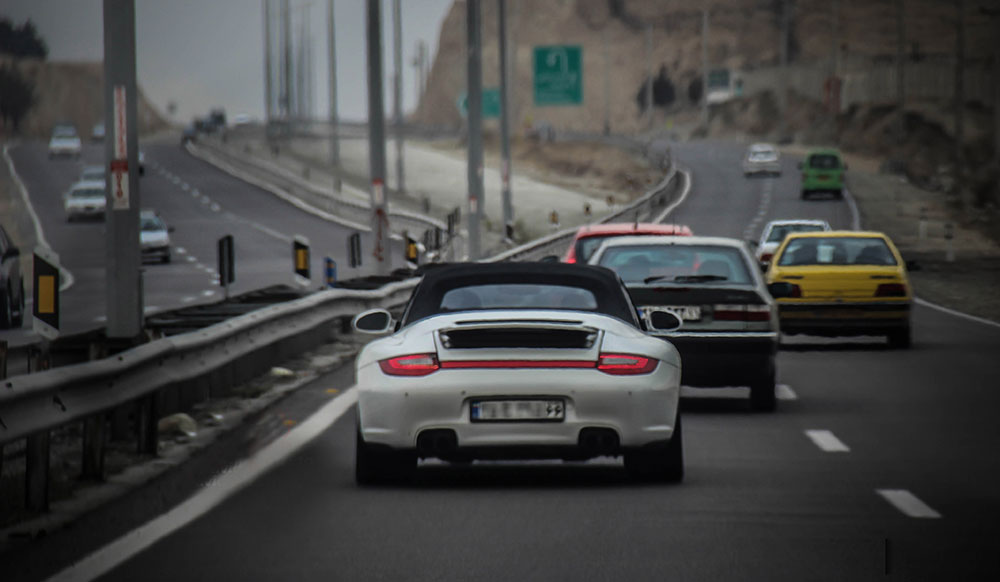 If you prefer to have the flexibility to drive in the country at your own pace, you may want to rent a car in Iran for your trip.
There are a number of car rental agencies in every city in the country. Since each of them has its own conditions and policies you need to contact them directly and ask your questions on this concern.
One of the most popular and reliable car rental companies in Iran is Europcar which has an office at the Imam Khomeini International Airport in Tehran.
In addition, you can always contact our experts at Eavar to request any travel services including renting a car.
International tourists opinion about Iranian driving, and our suggestions
If you ask your family and friends who have been in Iran about Iranian driving habits and Iranian culture of driving, they possibly describe it by saying "Crazy!"
to the tourist's eyes, it seems that there are no traffic rules in the country at all, where everyone just does what they feel like.
In addition, in major cities such as Tehran, Isfahan, and Shiraz there is a lot of traffic all day, and therefore, you need to think about all of these before renting a car in Iran.
Due to these types of opinions, we highly recommend all our customers to use public transportation, which is really reliable, or use a car rental in Iran with a driver to travel between cities in the country.
Read more: A complete guide about Iran's public transportation
How to drive from Iran to other countries?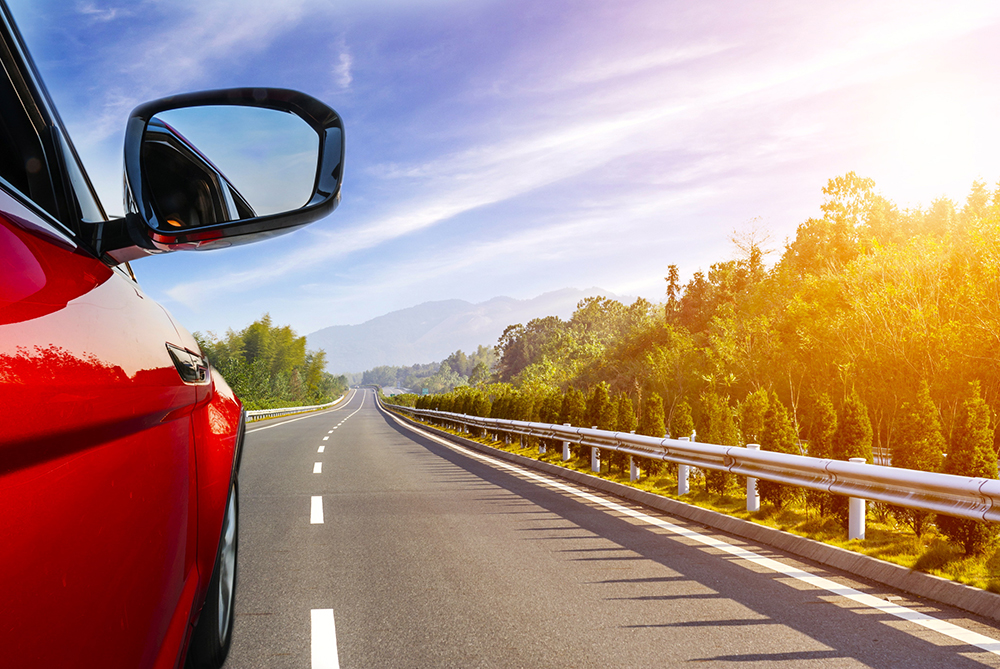 Historically, Iran has been a connection point for tourists who wanted to travel from east to west or vice versa. If you are planning to travel to different countries around Iran with your own car, here is how to travel to Turkey, Pakistan, and India from Iran.
How To drive Pakistan from Iran
For driving from Iran to Pakistan, at first, you should go to the last city in the southeast of Iran, Zahedan.
It is good to know that the whole border crossing process between Iran and Pakistan can take up to a week and it is about 1000 kilometers long.
During this time, while crossing the border between Iran and Pakistan you will be escorted by Pakistani Police.
The first province in Pakistan that you will enter is called Balochistan. The first city every foreigner has to go to is Quetta.
In the city, you will need to get a NOC (No Objection Certificate). After getting the NOC, the home department in Quetta sends faxes to all the police departments in Balochistan informing them that you are in the country and that you need to get an escort.
Read more: How to get an Iran visa in 2020? (Complete guide)
How To drive India from Iran
If you have any plans for driving from Iran to India, you need to go through Pakistan at first and then continue to cross the border between Pakistan and India. For that, you need to go to Multan in Pakistan and then cross the border to Lahore in India.
The trip will take approximately about 6 hours. You will be escorted during this trip with Pakistani Police.
How To drive Turkey from Iran
For driving from Iran to Turkey, you will have three options. There are three borders between Iran and Turkey.
The first one is Gurbulak – Bazargan Border. It is the busiest border among all three, but the good news is that it's open 24/7. Moreover, transport will be likewise available round-the-clock. If you want to leave Iran using this border, you need to travel to Tabriz at first.
The second border is Esendere – Sero. This border is not 24 hours, but it is open for international travelers. The last stop in Iran is Urmia city, and it is about 6 hours' drive to Van.
The last border is Kapikoy – Razi. It is good to know that the roads are not in mint condition on either side. You can use this border from Khoy in Iran to get to Kapikoy in Turkey.
anyway, If you have any questions about driving or rent a car in Iran, or need some plan for traveling from Iran to other countries, please feel free to leave a comment or contact us.
Read more: 6 Reasons for Traveling to Iran with a Tour guide or an Iranian tour operator