Iran Tourist Attractions
03 Jul 2018
BY

The Authors Group
Fire Temple: The Holy Places Where Zoroastrians Worship God
Zoroastrians worship in fire temples or as it's said in Farsi "Atashgah" which are also called "Dare Mehr", or "Agiyari".
Fire and water are elements of ritual purity in their religious, and therefore, an ever-burning fire in the middle of all monuments can be seen.
There are only a few fire temples in Iran that are currently used by Zoroastrians, however, there are many ancient ones which reveal lots of information about this religion and its tradition.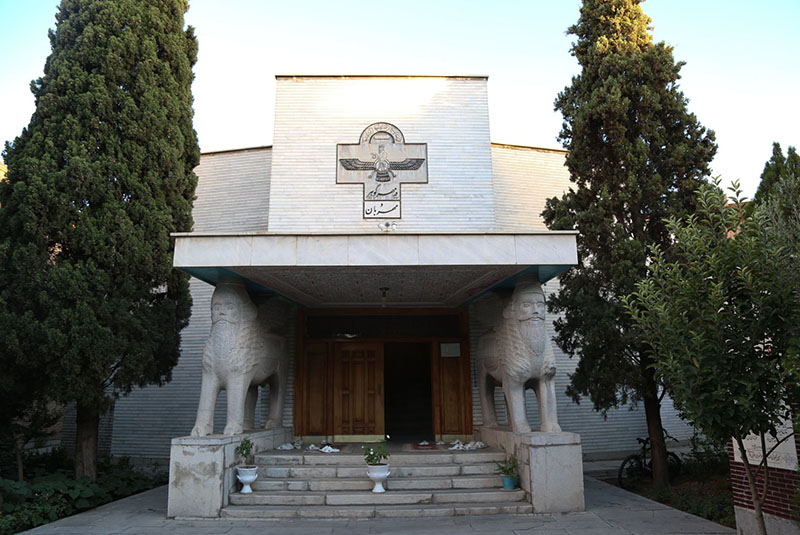 Zoroastrianism believes humans are in a fight between good and evil, truth and deceit, light and darkness. Since fire is the symbol of honesty and truth, it is a sacred item.
History
According to historical evidence, it is believed that the religion was accepted by Achaemenid kings in the ancient Persia.
During the Parthian dynasty in 250 BCE till 226 CE, there were only two Zoroastrians fire temple in Iran: one, called begin or ayazan, and the other one was Roshan. Begin was built in honor of the patron saint, however, Roshan was a place for burning fire.
The oldest remains of what has been identified as a fire temple are those on Mount Khajeh, near Lake Hamun in Sistan.
There are some features of the Sassanid fire temples; its domed sanctuary where the fire-altar stood, passageways surrounding the sanctuary on all four sides.
One interesting point about the fire in each temple is the grade of fire. According to the grade, the temple has a different name. There are three grades of fire, the Atash Dadgah, Atash Adaran, and Atash Behram (Atash stand for fire).
The Atash Dadgah has the lowest grade which can be consecrated by only two priests in a few hours. The middle-grade fire called Atash Adaran which requires two to three weeks and at least eight priests to consecrate it. The last and the highest graded one is Atash Behram which is known as "fire of victory". To consecration Atash Behram gathering of sixteen different types of fire is needed with the work of thirty-two priests and a year to completed.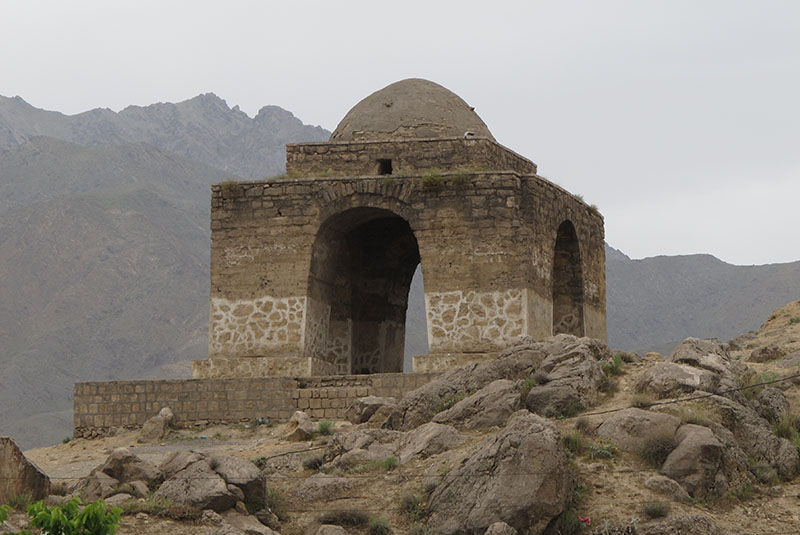 The early fire temples in Iran were built in the form of Chahar Taghi (Chahar stands for four, and Taghi for arches). The building had four pillars above with a dome-like structure.
Bazeh Khur Fire Temple, in Khorasan, is one of the oldest Chahar-Taqi temples dating to the Parthian era 247 BCE-224 CE. It is located 80 kilometers to Mashhad, at Robat Sefid Village's edge.
The other one is Rokn Abad Fire Temple ruins near Bido stream at Akbar-Abad which is located in about 10 kilometers to Shiraz. The Sassanian Chahar-Taqi at Niasar near Kashan and another one Siah-Kal near Zarnehs in Ilam province are the best examples of Chahar Taghi which are not ruined.
The most known ones that are still in use by Zoroastrians are the ones in Yazd, Chack-Chack (known as Pir-e Sabz), and one in Tehran.