Isfahan Tourist Attractions
30 May 2018
BY

The Authors Group
Isfahan | The City of Gardens
Isfahan is the most visited city by international tourists in Iran for its stunning bridges over Zayanderud, magnificent palaces, beautiful gardens, wonderful mosques, lots of historical sites and also the Armenian church in Jolfa district.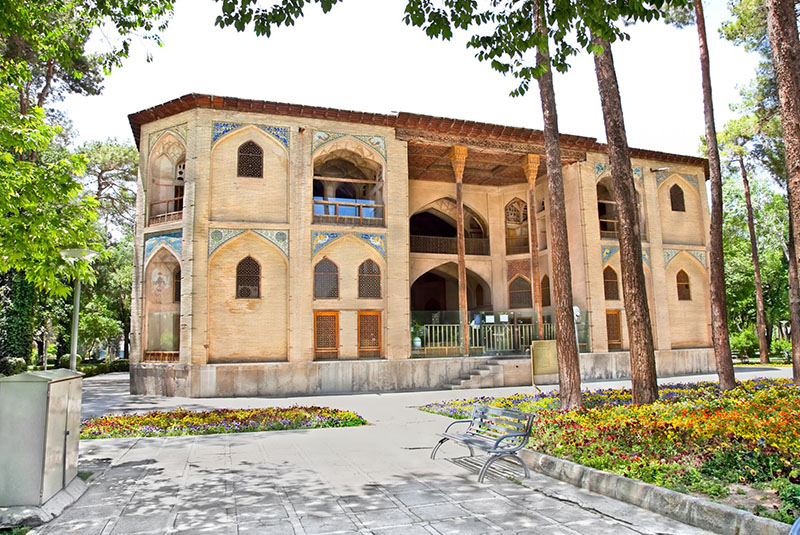 If you are planning to travel to Iran and especially want to visit Isfahan, it's not bad to know so many ancient prehistoric artifacts were discovered in this city dating back to the Paleolithic period. The strategic location of Isfahan made the city as important as a military center in ancient Persia. The former name of Isfahan was "Aspahan" which, in Pahlavi language means 'place of the army'.
The city became the center of art and commerce (especially in carpet, textile and silk productions) during Safavid dynasty, therefore most of the buildings and monuments in the city date back to that era.
Among all beautiful and magnificent places to visit in Isfahan, there are some of them which can be considered as a must-see. The first one is Naqsh-e-Jahan Sq. (Image of the world) or Imam Sq. as its current named. Naqsh-e-Jahan square is surrounded by Qeysarieh bazaar and contains Ali Qapu palace, Sheikh Lotfallah Mosque, and the Masjed-e Jame Isfahan, which were listed in the UNESCO's World Heritage Site in 1979. The square and all three monuments were built by Shah Abbas I, around 1612. The construction took about 20 years.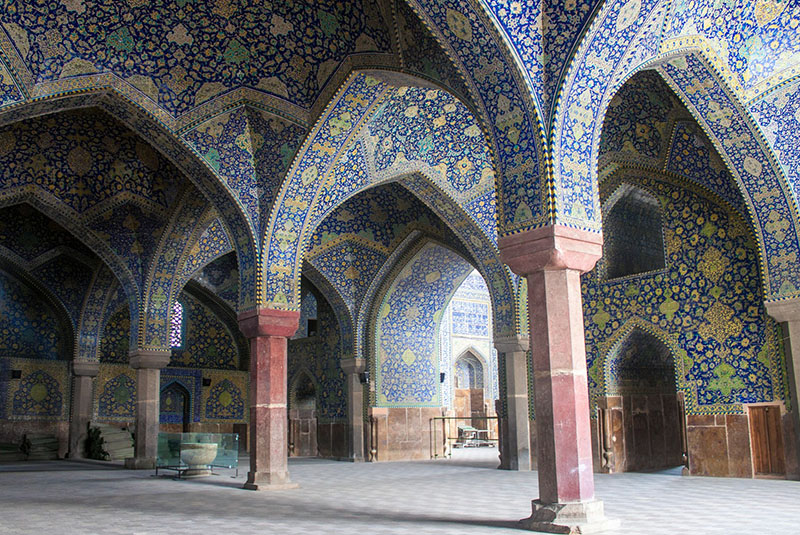 It is said that a travel to Isfahan is not completed without visiting Masjed-e Jāmé of Isfahan. The mosque made an evolution in the architecture of the mosques in Iran which is also a prototype for later mosque designs throughout Central Asia.
One of the cultural properties of Iran which are listed in UNESCO's World Heritage Site is Persian Garden. There are nine gardens in Iran considered as Persian Gardens and Chehel Sotoun Palace built during Safavid era is one of those.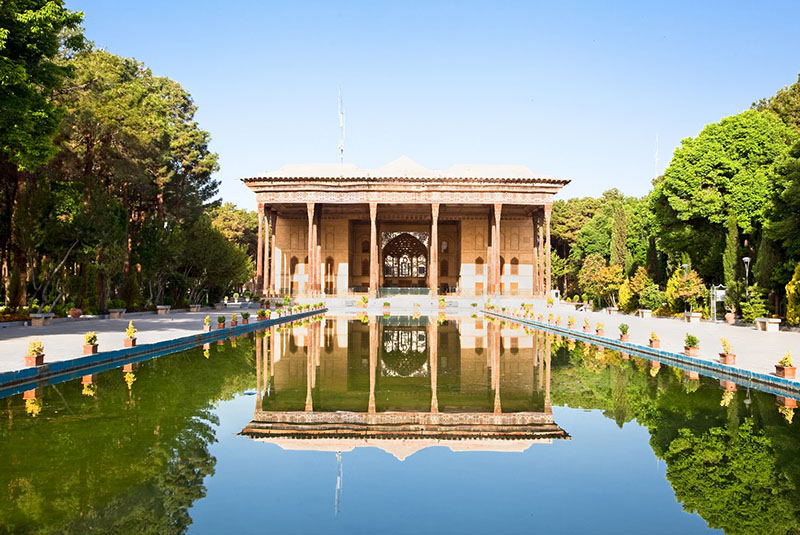 The city is located about 340 Km (211 miles) south of Tehran on the main north-south and east-west routes crossing Iran, at the foothills of the Zagros mountain range. The city is 1,590 meters (5,217 ft.) above sea level.
Despite its altitude, Isfahan remains hot during the summer with low humidity. About 2 million people live in the city, however, the metropolitan area has a population of around 5 million. It is the third most populated city in Iran after Tehran and Mashhad.
Isfahan arts and handicrafts are various and beautiful. The art of Enamel (Minakari), Inlaid Work (Khatam), Engraving (Qalam-Zani), Isfahan Calligraphy, Isfahan miniature, and carpet weaving are the main ones.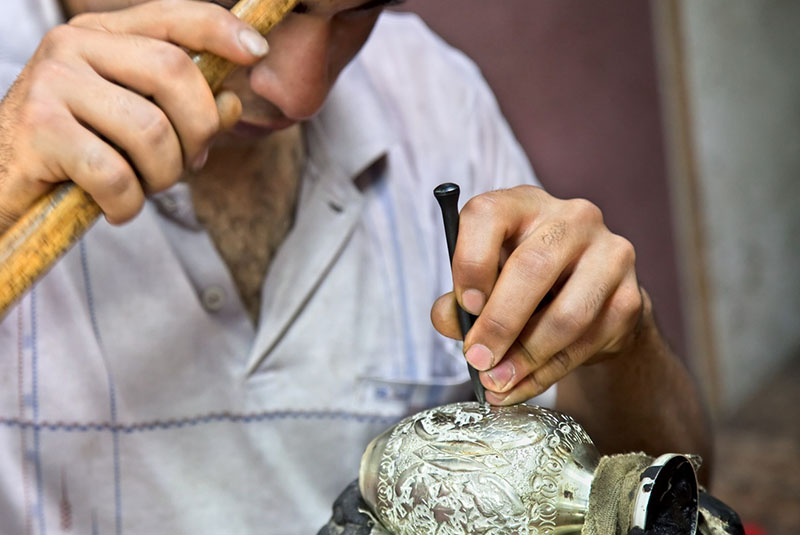 Top local foods of the city are Beriani (Grilled lamb served with walnut and cinnamon powder in local bread) and Khoresht-e mast (Yoghurt stew – A sweet pudding made of yogurt and lamb with saffron, sugar and orange zest). Gaz (nougats) and Poolaki (Coin Candy) are also the most popular sweets from Isfahan.
One of the interesting points about accommodations in Isfahan is the type of its hotels. Many historical houses from the Safavid and Qajar era are now changed and being used as traditional hotels.